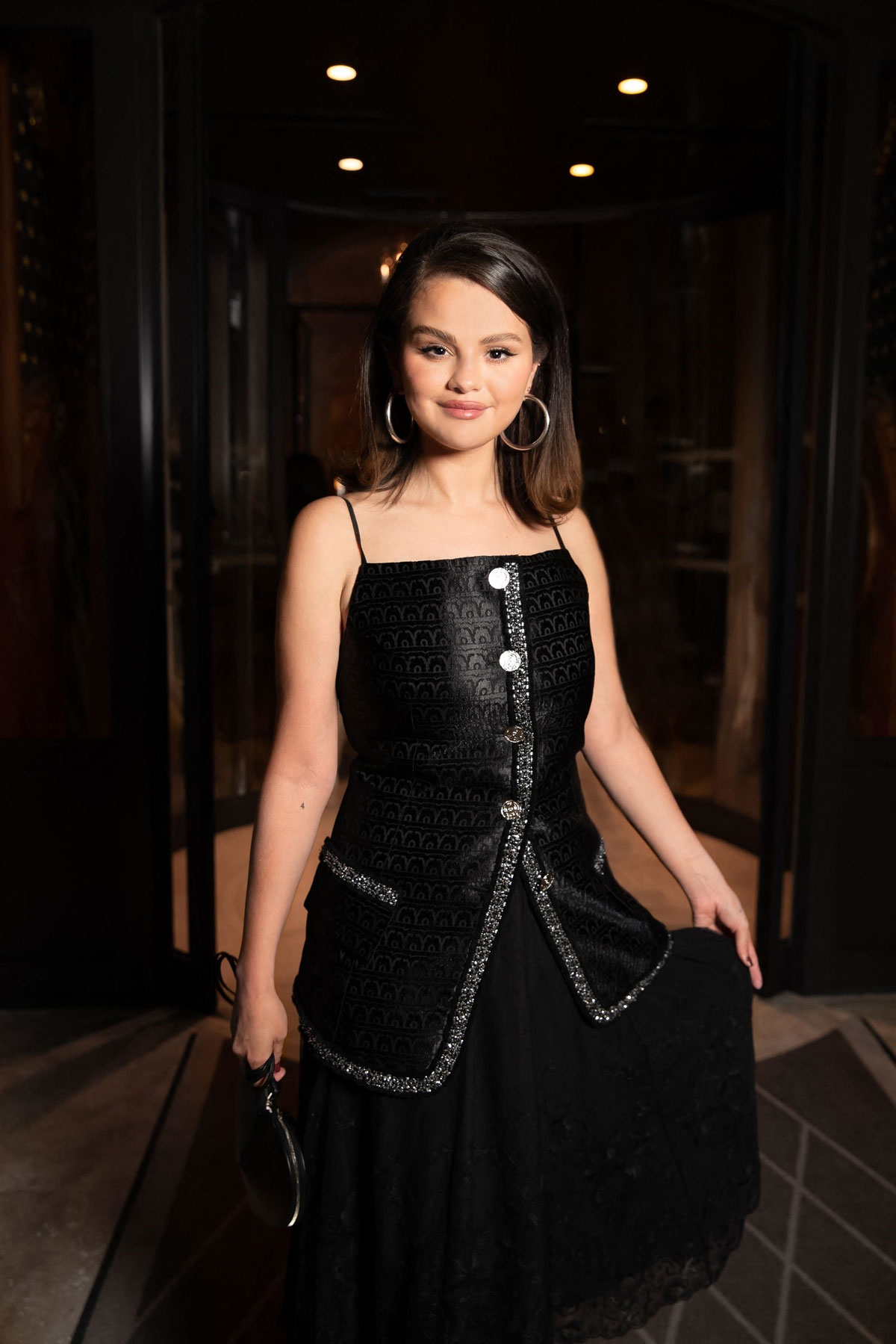 Selena Gomez recently turned 30. She's been celebrating for what seems like weeks, as one does, and looks like she's having a great time. Selena did some celebrating stateside around her actual birthday in July, then headed to Italy to celebrate on a yacht with some friends and a cute Italian movie producer.
Possibly because of her milestone birthday, some of Selena's recent interviews have turned to life's future goals…including becoming a mom. During a recent appearance on a podcast, Selena said she hopes to get married and become a mom and leave Hollywood behind.
Selena Gomez is ready to wave goodbye to Hollywood.

The singer/actress revealed she eventually wants to get married and become a mom — and she's prepared to step away from acting to focus on her personal life.

The "Only Murders in the Building" star made the revelation on Friday's episode of the TaTaTu video podcast "Giving Back Generation."

"I hope to be married and to be a mom," the 30-year-old told hosts Raquelle Stevens and Ashley Cook, who also happen to be her longtime friends.

"Eventually, I'm going to be tired of all of this, so I'm probably just going to devote most of my life to philanthropy before I peace out."

The "Same Old Love" hitmaker went on to reveal how watching her 8-year-old half-sister Gracie Teefey grow made her confident she wants to be a parent.

"She puts things in perspective," Gomez said of her sister. "I have to basically watch this little person grow into a human being. There's no better feeling in the world. I kind of feel like a parent in a way, even though I'm not."

"It's so rewarding to just see that life was so simple at one point," she added. "I want to enjoy life the way she enjoys life."
Selena also talked about kids in June on another podcast, when she mentioned the likelihood of her already having four kids if she'd stayed in Texas. And she said she was grateful to her mom for giving her more opportunities beyond that. It makes sense that was her (and her mom's) perspective since Selena's mom was 16 years old when Selena was born. Selena is still young and after 30 is no longer late to start having kids, but comparatively Selena has probably had so many more experiences and opportunities at this point than she would have if she had kids (and also if she weren't famous). Selena also talks about her much younger half-sister influencing her desire for children. Maybe it's a bit cynical, but it seems like eventual kids are the talking point for female celebrities of a certain age. But it's also probably true; it's certainly true of my friends. Selena says she'd be a mom and devote her life to philanthropy so it sounds like she's given it some thought. I think she'd be a good mom; she's been through a lot and had to grow up fast because she's been providing for the rest of her family since she was a young girl.
Selena's cooking show will premiere its fourth season on HBO Max later this month.
Photos credit: Avalon.red, Backgrid and via Instagram