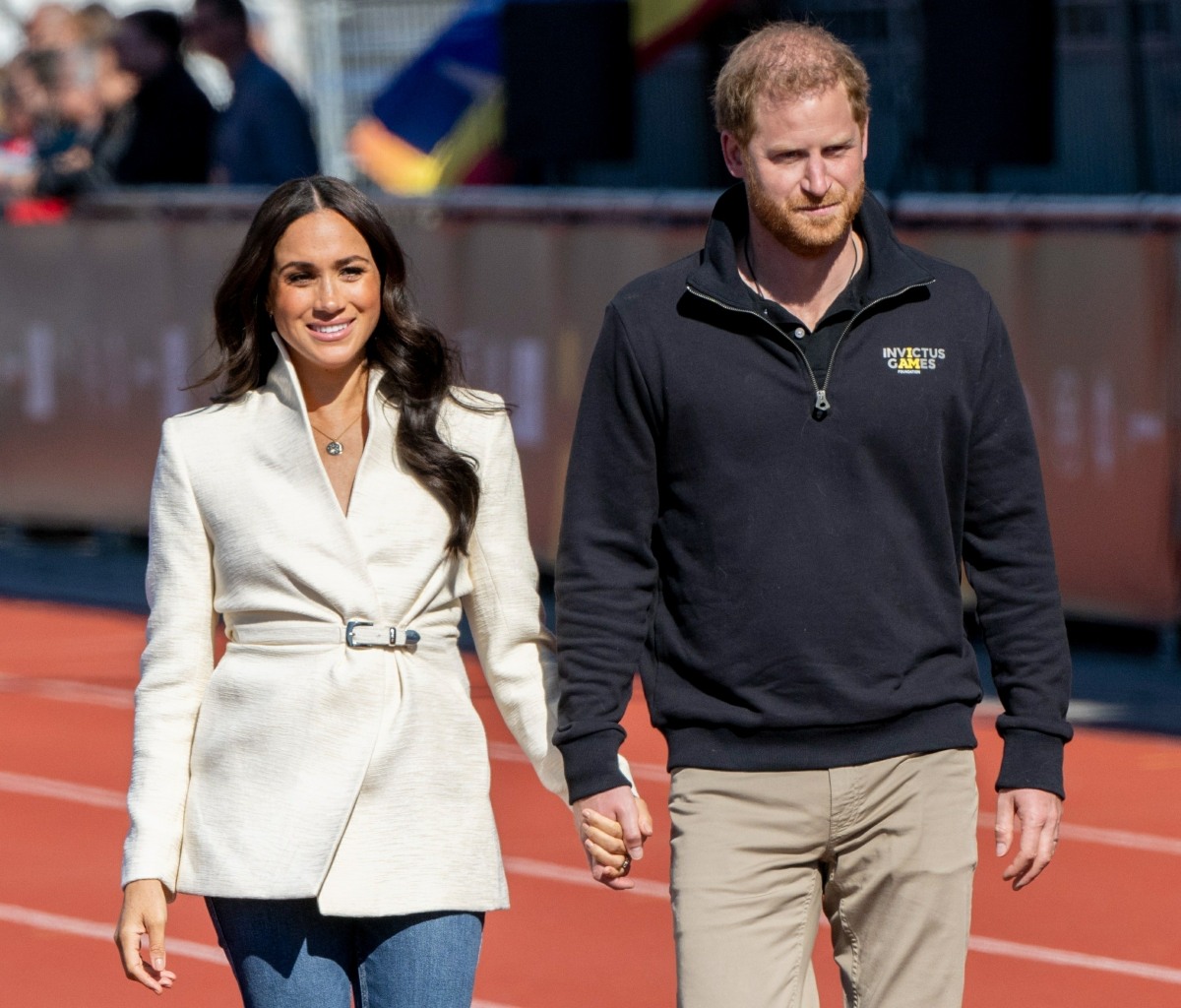 It's been one year since President Biden withdrew American forces from Afghanistan, one of the longest military occupations in American history. With the withdrawal, thousands of Afghan refugees fled to Europe and North America. Many of those refugees helped American and Coalition forces on the ground in Afghanistan. Last fall, during their trip to New York, the Duke and Duchess of Sussex visited the Afghan refugees who were being housed at the joint military base Task Force Liberty in New Jersey. Harry and Meghan's visit was completely coordinated by the military, and Task Force Liberty controlled the information, which meant that the focus was on supporting the refugees and asking for people to donate to the Amazon wishlist for supplies, clothing, diapers, etc. I donated and I'm sure thousands of people donated. Harry and Meghan then backed up their support with generous donations, and highlighted the work of the Human First Coalition in their 2021 Christmas message. All of which means that the Sussexes have given major support to Afghan refugees, and now they're winning an award for that support.
Prince Harry and Meghan Markle are set to be honored along with their Archewell Foundation for their work advocating for Afghan refugees. The couple, who will not receive the award in person, are also being thanked for their 'generous' donation to the Human First Coalition.

Archewell Foundation Executive Director James Holt will be receiving the Partner Organization Award on their behalf at an event next week in New York. As well as the Duke and Duchess of Sussex, US Sen Richard Blumenthal will also be receiving the Haji Abdul Rauf Service Award for advocating on behalf of Afghan refugees and asylum seekers. The event will feature traditional Afgan food, music, performances and a bazaar with tickets costing $100 being donated to the organization.

As part of a holiday message in 2021 the couple chose the organization as one of a handful they had decided to donate to which they said 'honored and protected families'.

James Holt, Executive Director of Archewell Foundation added: 'It's an honor to be recognized by Human First Coalition, whose steadfast work in Afghanistan has played a critical role in delivering much needed aid and resulted in the successful evacuation and resettlement of thousands globally. We share a commitment to supporting families and veterans and are grateful for their partnership.'

Said Rauf, President of the Human First Coalition, said: 'Both Sen. Blumenthal and the Archewell Foundation were instrumental in assisting us as we organized efforts to assist Afghans who were left behind when the Taliban took Kabul. We cannot thank them enough for their support.'
I'm so proud of them. Of course the Mail doesn't even mention the Sussexes' visit to the refugees in New Jersey either – I seriously believe their visit must have brought in tens of thousands in donations via the Amazon wishlist. The Sussex Squad also gave a lot of support to all of the charities highlighted by Harry and Meghan on their Christmas card. It sounds like Archewell gave a generous donation. It's incredibly notable that a veteran of the Afghanistan theater of war is doing so much work for Afghan refugees.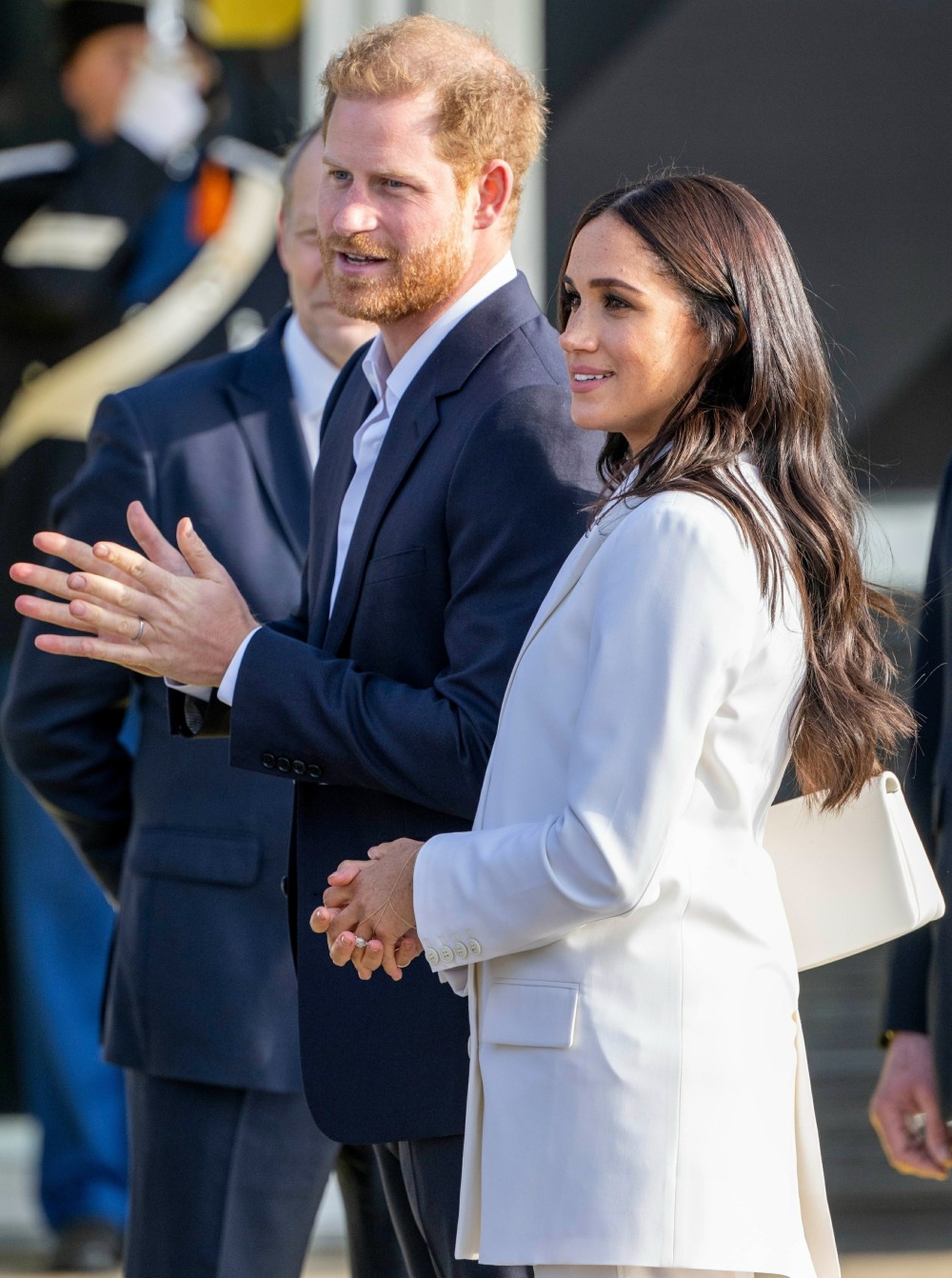 Photos courtesy of Backgrid.