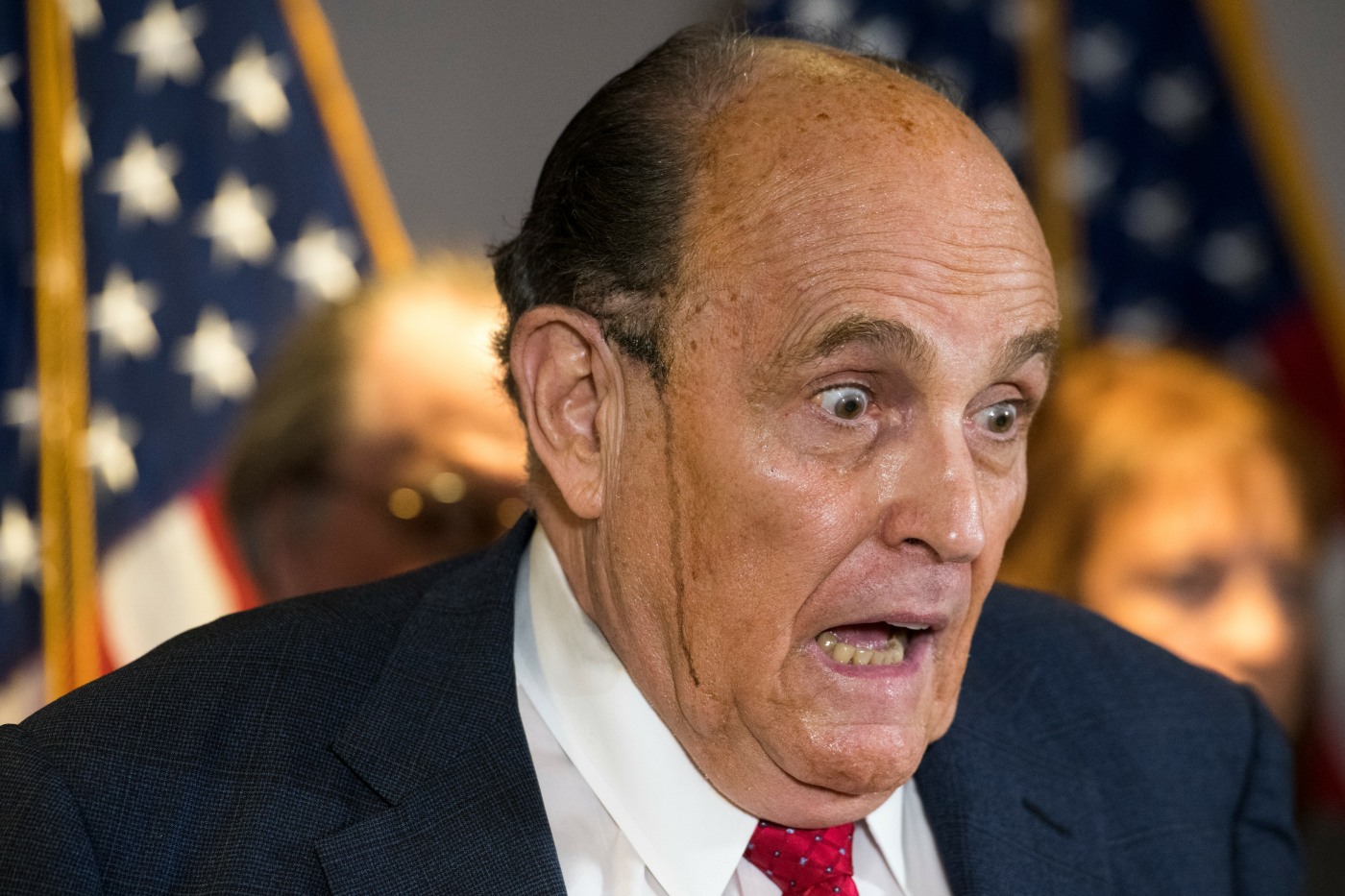 In late November 2020, Donald Trump and his cronies were in full ratf-cking mode, trying to overturn the election results state by state. Trump and his cronies crossed the legal line in several states, including Georgia. Trump directly asked Georgia's Republican state officials to overturn the state's election results (Georgia voted for Biden) and Trump cronies like Lindsey Graham and Rudy Giuliani were applying pressure and issuing a lot of threats to Gov. Kemp. Finally, in 2021, authorities began investigating the election tampering and fraud. A grand jury has been impaneled and testimony is being heard. Just in the past 48 hours, a federal judge told Lindsey Graham that he has to testify in the Georgia case, and Graham really, really does not want to. Prosecutors have apparently told Graham that he is a witness, not a target (which is bullsh-t). Now it looks like the target of the Georgia investigation is Giuliani. LMAO.
The legal pressures on Donald J. Trump and his closest allies intensified further on Monday, as prosecutors informed his former personal attorney, Rudolph W. Giuliani, that Mr. Giuliani is a target of a wide-ranging criminal investigation into election interference in Georgia.

The notification came on the same day that a federal judge rejected efforts by another key Trump ally, Senator Lindsey Graham, to avoid giving testimony before the special grand jury hearing evidence in the case in Atlanta.

One of Mr. Giuliani's lawyers, Robert Costello, said in an interview that he was notified on Monday that his client was a target. Being so identified does not guarantee that a person will be indicted; rather, it usually means that prosecutors believe an indictment is possible, based on evidence they have seen up to that point.

Mr. Giuliani, who as Mr. Trump's personal lawyer spearheaded efforts to keep Mr. Trump in power, emerged in recent weeks as a central figure in the inquiry being conducted by Fani T. Willis, the district attorney of Fulton County, Ga., which encompasses most of Atlanta. Earlier this summer, prosecutors questioned witnesses before the special grand jury about Mr. Giuliani's appearances before state legislative panels in December 2020, when he spent hours peddling false conspiracy theories about secret suitcases of Democratic ballots and corrupted voting machines.
While it's funny that Giuliani is the target and he'll likely be indicted for all of this Georgia mess, let's be clear: the Georgia situation involved Donald Trump personally and Lindsey Graham personally. Trump left his fingerprints all over this one, including a phone call – which was recorded – to Georgia Secretary of State Brad Raffensperger, begging him to overturn the state's election results. Graham was also calling state Republicans and trying to f–k up the election results. Giuliani was just the public face of the ratf-cking operation.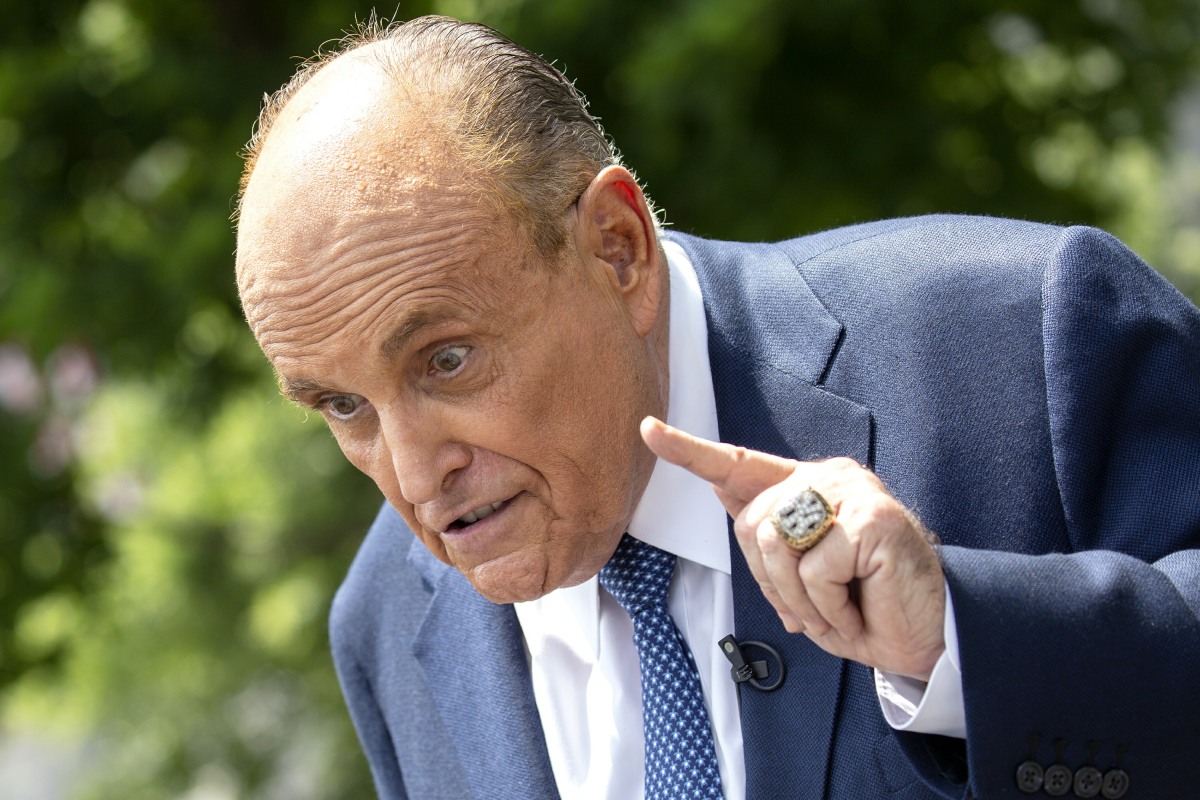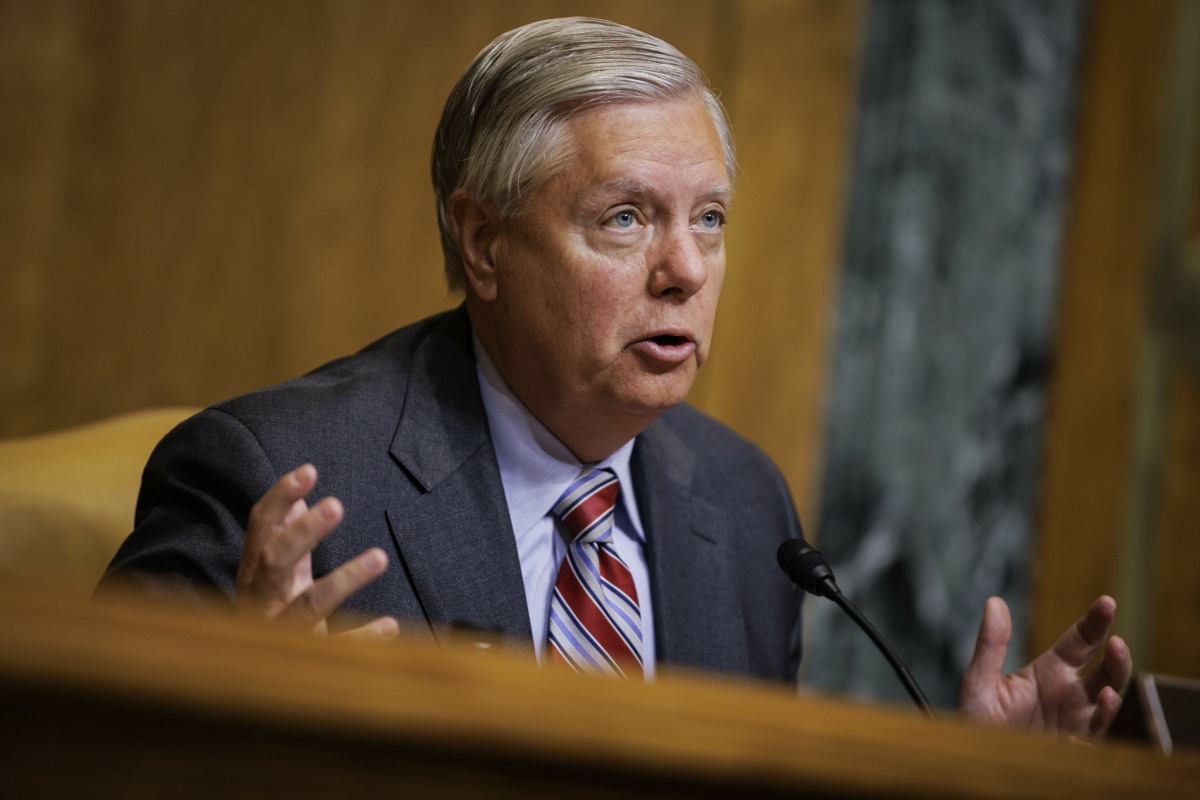 Photos courtesy of Avalon Red, Cover Images and Backgrid.