Hailey Bieber is pretty and vapid. There's nothing wrong with that really, and I appreciate the fact that she's not trying to convince everyone that she has hidden depths. She likes clothes, she likes makeup, she believes in "vibes" and she's married to Justin Bieber. Hailey is one of several covers for Harper's Bazaar's September issue. The editorial is kind of blah, which is funny because the cover story is all about how she's a next-level fashionista with impeccable style. Bazaar literally put her in stiff overalls in one photo!! LOL. Some highlights from this piece:
She's willing to mess up with fashion: "I look back on things that I've worn and I literally am so embarrassed. I'm like, what was I thinking?! That was such a miss." Embarrassment, though, is different from regret. "I'm never afraid to try anything. I think that just goes to show that there's a moving evolution [in my style]. It just keeps growing. Which is kind of how I want to be in all areas of life."

She thinks it's fine to get married young & figure things out along the way: "I just think life is changing all the time. Day to day, week to week, year to year. I think a perfect example of that is over the last six months, both of us have gone through very serious health issues. You have to figure out how to deal with this sh-t as it comes, you know? There's a reason they say 'for better or for worse.' Like, that's for real!"

She admires Princess Diana's style: "I was really inspired by the fact that she was the most-looked-at woman in the world at that time, of all time, and she did what she wanted with her style. She really expressed herself through her style despite being in the position she was in."

Fashion makes her anxious sometimes. "I get photographed so much that I feel like sometimes I put pressure on myself." In part, it's her own perfectionism. "Even if I'm just throwing on jeans and a T-shirt, I want it to be a dope pair of jeans and a great T-shirt!"

Four years since Hailey & Justin's engagement: "He's still the person that I wanna be rushing back to. I might fly somewhere and go do a job, but I can't wait to come back and hang out. And I feel like that's because of the effort that's been put in on both sides. At the end of the day, like, he's my best friend, but it still does take a lot of work to make it work. And then I know eventually, when kids come in the picture, that's going to be a whole other season of navigating how to make that work."
I say this all the time, but I am genuinely surprised that they've made it this far. This union had "10 month marriage" written all over it, but they're still enjoying married life, I guess. Hailey doesn't seem like she's in any kind of rush to have babies, which… is probably smart. Justin thinks he wants to be a father, but I like that Hailey is the one saying "we're not ready." Hailey's right about Diana – she loved clothes, she loved to express herself sartorially, she loved whimsy and shoulder pads and power suits. Still, I kind of wish some of these younger girls would start to get really obsessed with Carolyn Bessette.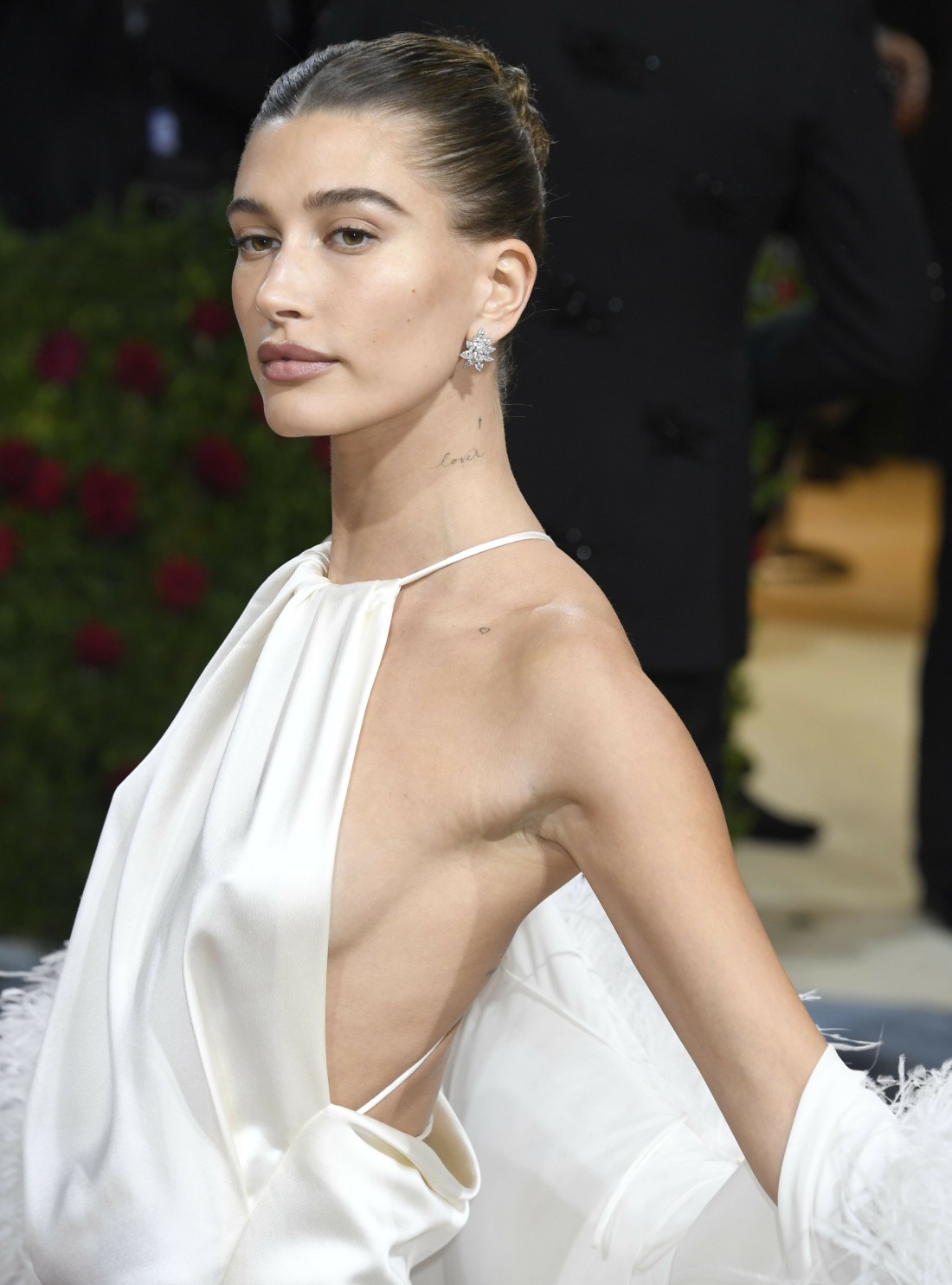 Cover courtesy of Harper's Bazaar, additional photos courtesy of Avalon Red.