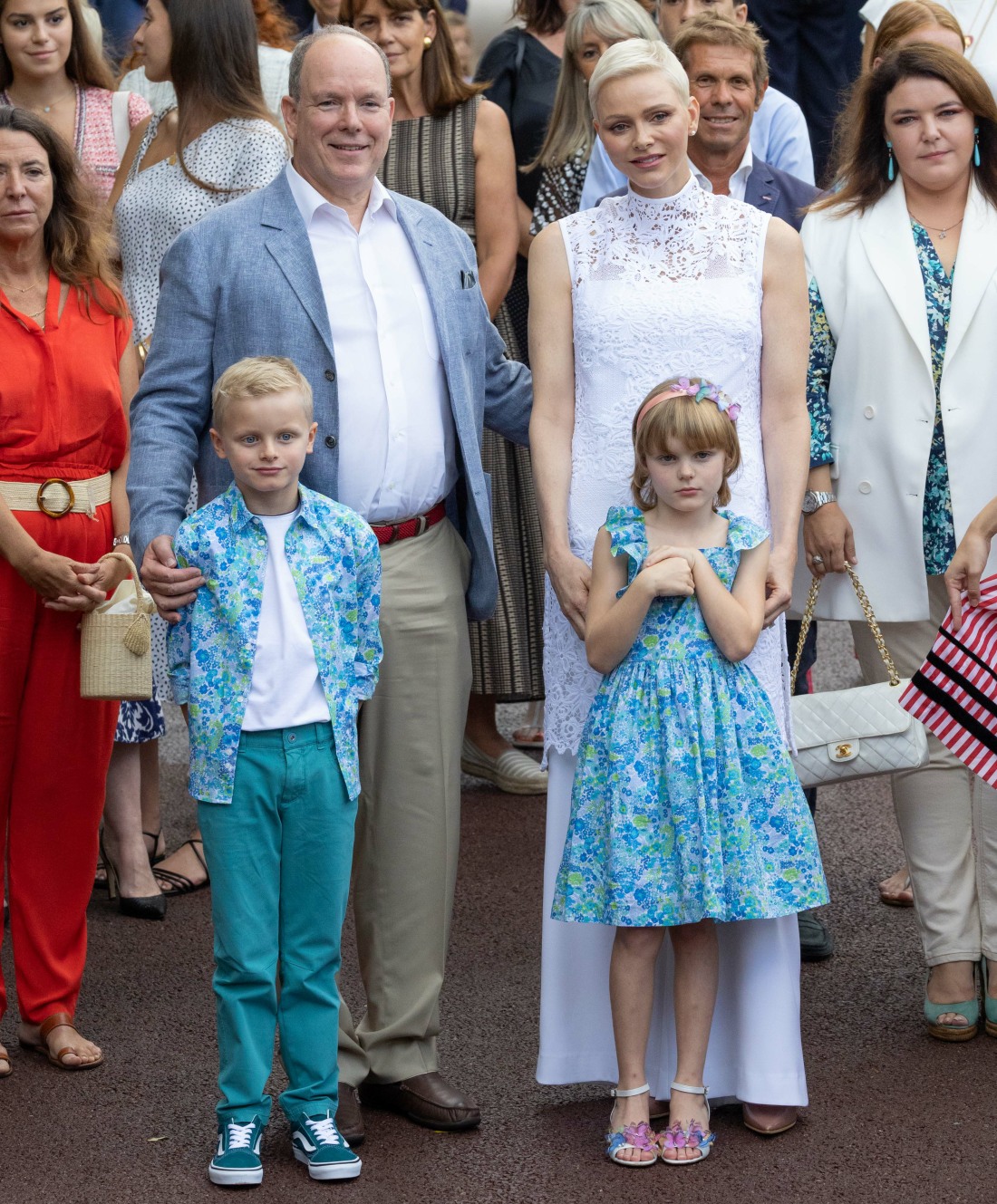 Prince Albert and Princess Charlotte's kids, Prince Jacques and Princess Gabriella, always strike me as just normal little kids. Maybe they know their family is weird, but their existence isn't so coddled and precious. They get into normal-kid hijinks, like Gabriella's obsession with cutting hair. Last year, Gabriella got a hold of a pair of scissors and cut herself some unfortunate bangs. This year, just before school started, Gabrielle got her hot little hands on another pair of scissors and decided to not only give herself a haircut, but she cut her brother's hair too. Charlene posted the photos on her IG – Gabriella gave herself a punk mullet and Jacques got a ragged skaterboi haircut.
The photos in this post are from Monaco's picnic or some such thing. All I know is that Charlene and Albert happily posed with their kids outdoors, and when I say "happily," I mean "Charlene looked like she was humming 'Sounds of Silence' to herself." The family perked up on Monday when it came for the twins' first day of school this year. They did go to school in the last term, but you have to remember, this time last year, Charlene was MIA in South Africa. This is the first time the kids start their school year with both parents dropping them off.
In case anyone wondered, Gabriella had a sequined pink backpack (which I covet) and Jacques has a Mario Bros backpack. Gabriella also accessorized like a boss with her little cat-ear headband. She's going to be a handful when she gets older, it's going to be so funny. Her little face already says "SOON."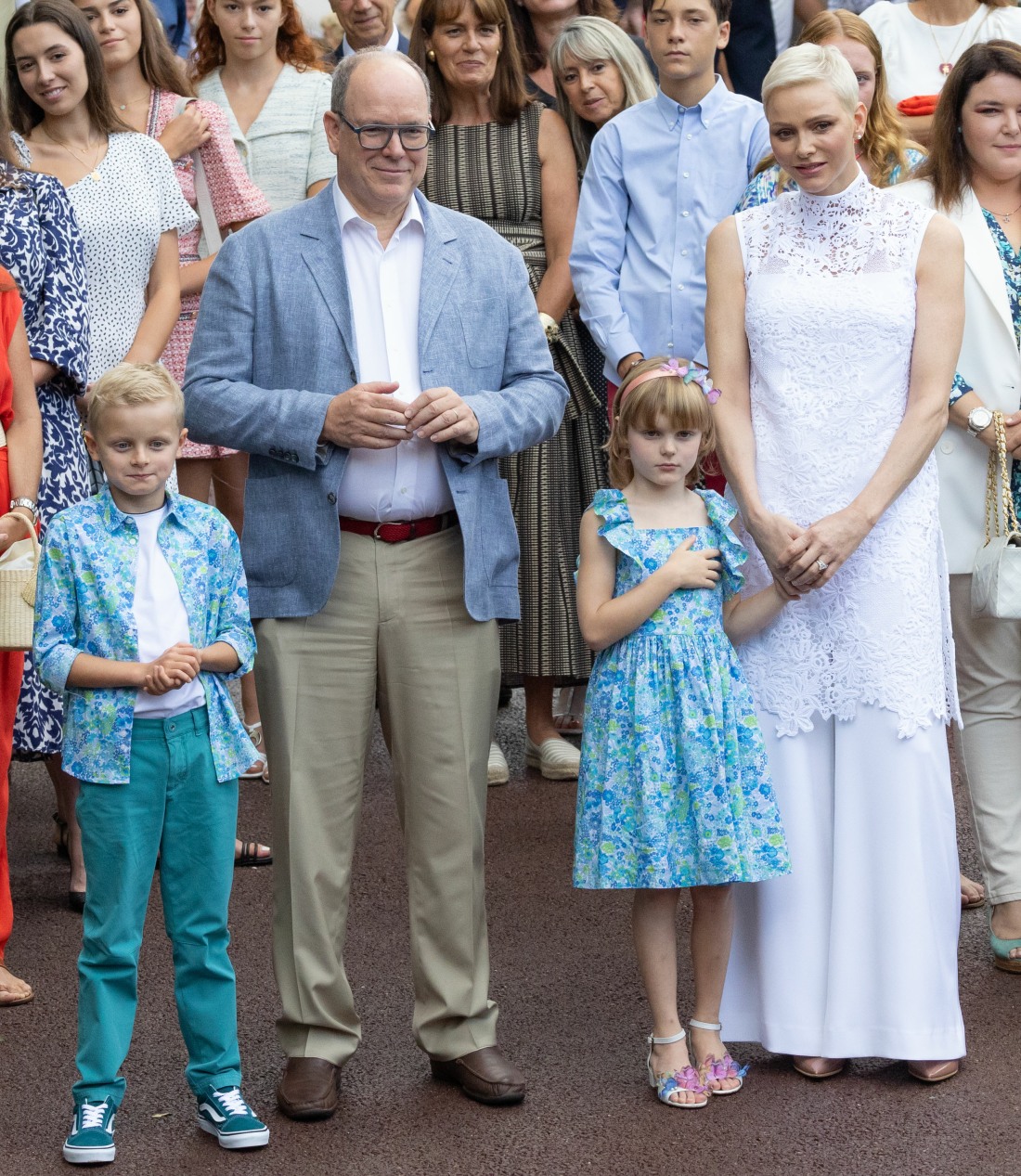 Photos courtesy of Avalon Red, Instagram.