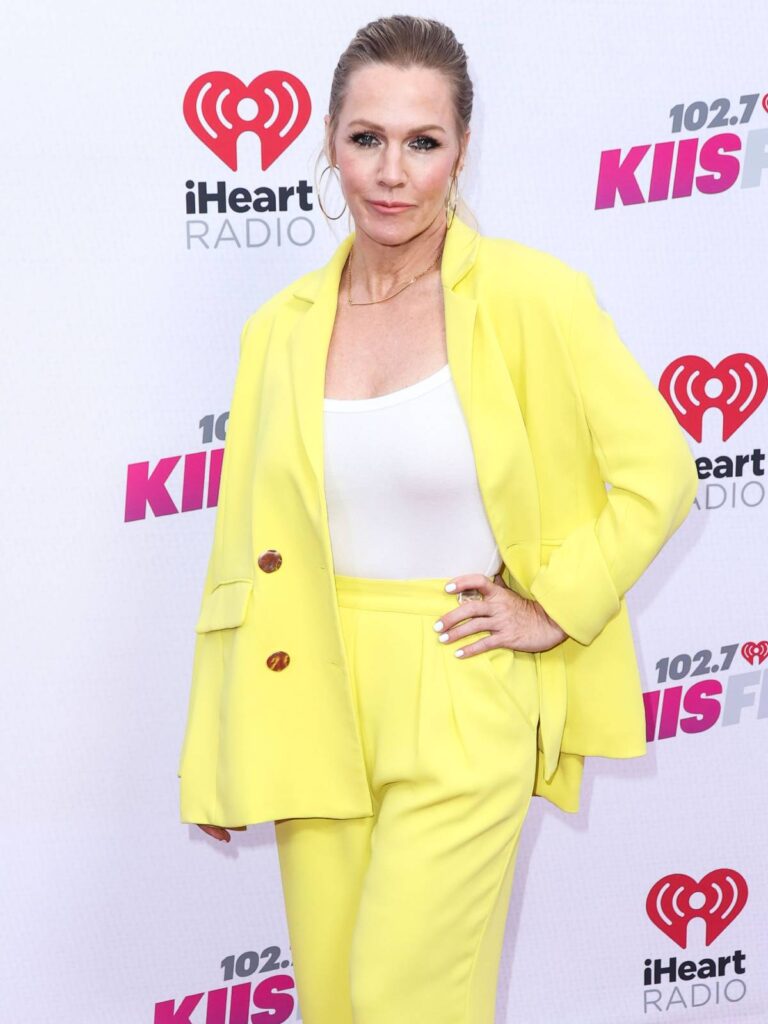 Jennie Garth turned 50 last April. By that time, she'd been living with early-onset osteoarthritis for three years. Osteoarthritis is the most common form of arthritis. In laymen's terms, it's when the cartilage between your joints wears down enough to cause pain. As Jennie has discussed before, she was shocked to be diagnosed so young, especially as she considered arthritis as 'an old person's' affliction. However, Jennie took the bull by the horns and made herself a spokesperson for it instead. Yes, she got a sponsorship out it with Voltaren Pain Gel (this post is not sponsored by Voltaren, I'm just relaying facts), but Jennie's reasons for speaking out are good ones. Through topical ointments like the gel, diet and exercise, Jennie has managed her arthritis so it doesn't interrupt her life. Jennie said it's really "just something you're aware of" and she "stoked" to be able to use her platform to tell others how to manage their arthritis as well.
Jennie Garth is opening up about what her lifestyle looks like while managing her arthritis.

"I started talking to my mom and other members of my family, finding out that they suffer from it as well. So many people do but they don't want to talk about it," she says. "So it was one of those situations and just sort of acknowledging it and being open and honest about it. Let's talk about how to work with it, how to fix it, how to alleviate some of the pain."

One of the ways Garth alleviates her pain is through her partnership with Voltaren Arthritis Pain Gel — an over-the-counter anti-inflammatory gel intended to treat osteoarthritis — and their CareWalks initiative for September's Pain Awareness Month.

The star says she's "stoked" to use her platform to shine a light on those dealing with their own pain and suffering in silence.

"This is just an opportunity to kind of use my situation to open up conversations and help other people with that," Garth says. "To find out how to use Voltaren Gel to help, it was a great thing for me. But also to be able to share that information with other people who are suffering from arthritis pain."

Along with the topical remedy, Garth tries to use constant movement to treat her osteoarthritis, staying busy, mobile and flexible to keep her health intact. She also had made changes to her diet by eating anti-inflammatory foods like berries and whole grains.

The actress, who celebrated her 50th birthday in April, admitted that she's "definitely" in a good place now with managing her arthritis.

"It's something that you just start to sort of live with and learn how to manage and through different products and different exercise and diet regimes. It's not like it's debilitating in any way. It's just something that you're aware of," Garth tells PEOPLE. "And as we get older, it's really very important… It's very important to be your own health advocate. You're sort of the CEO of you. You really run your business. Because no one else is going to."
I'm a little surprised people won't talk about arthritis. But I think it goes back to Jennie's earlier point about society portraying it as an issue for the elderly. So if you admit to it, people will see you as old or something. I could see that being an issue in Hollywood. The family is different. My grandmother had arthritis and it felt like we talked about it all the time: how to avoid it, what aggravated it, how it sucked. I've been looking for signs since I was seven and my mom convinced cracking my knuckles would lead to it.
But what I actually wanted to focus on was the second part of the article, the managing it part. First of all, Jennie's analogy of being "the CEO of you" speaks to my little Capricorn heart. I love that. But I can also attest to the fact that even at the very advanced age of 50+ (kidding!) your body will still work with you. I mentioned I was starting to have a lot more pain after menial tasks that never bothered me before. I went back to the gym after a very long time, started a light workout routine and guess what – major improvement y'all. I wouldn't get in a boxing ring or anything, but if I exert myself, recovery time is greatly reduced. Like Jennie said, my joint issues are something I am aware of, but they no longer interfere with my day-to-day.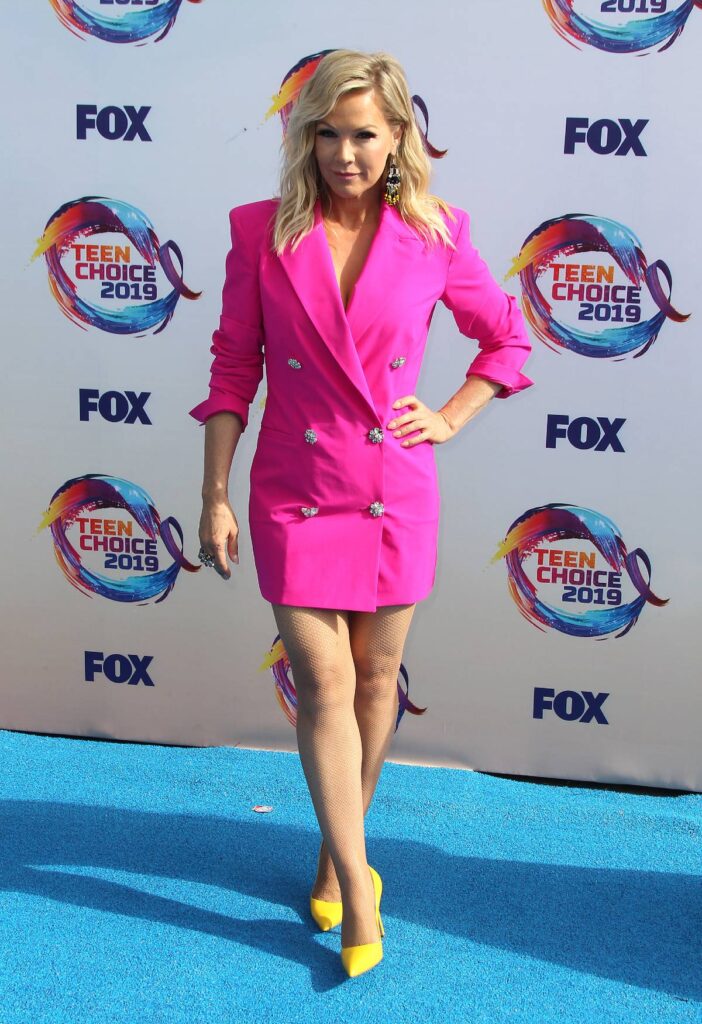 Photo credit: Avalon Red and Instagram