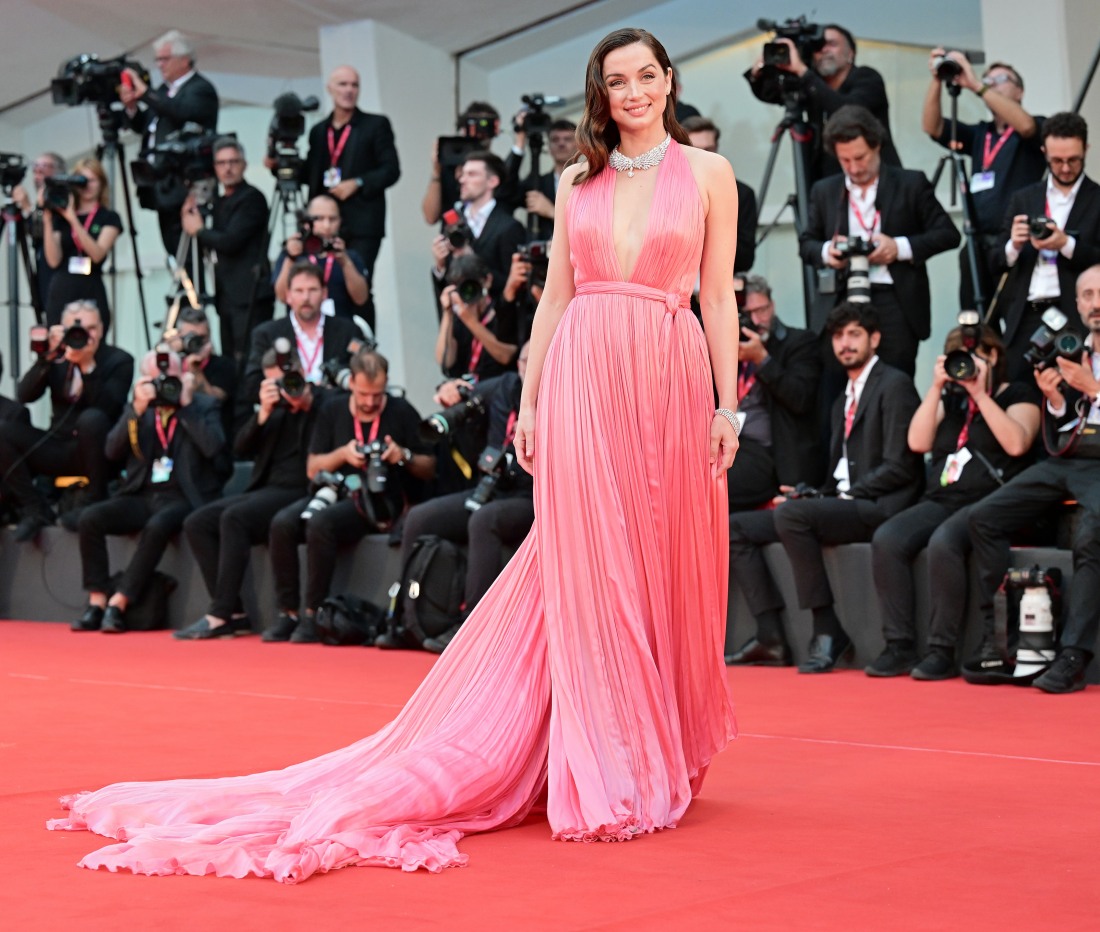 Last night, Blonde premiered at the Venice Film Festival, though it will air on Netflix. Meaning, they really gave this film a real red carpet and some hype. Perhaps Netflix will even spend some money on an awards season campaign for Ana de Armas, who knows. Ana was there, wearing Louis Vuitton and sort of channeling a version of Marilyn Monroe. The pink dress and the jewels are very "Diamonds Are a Girl's Best Friends," and I assume we were supposed to make that connection. I applaud Louis Vuitton for not recreating the famous Marilyn dress – Ana doesn't look like she's in costume, she looks like she's doing a respectful homage. She also wore a sleek little LV ensemble for the photocall (photo below).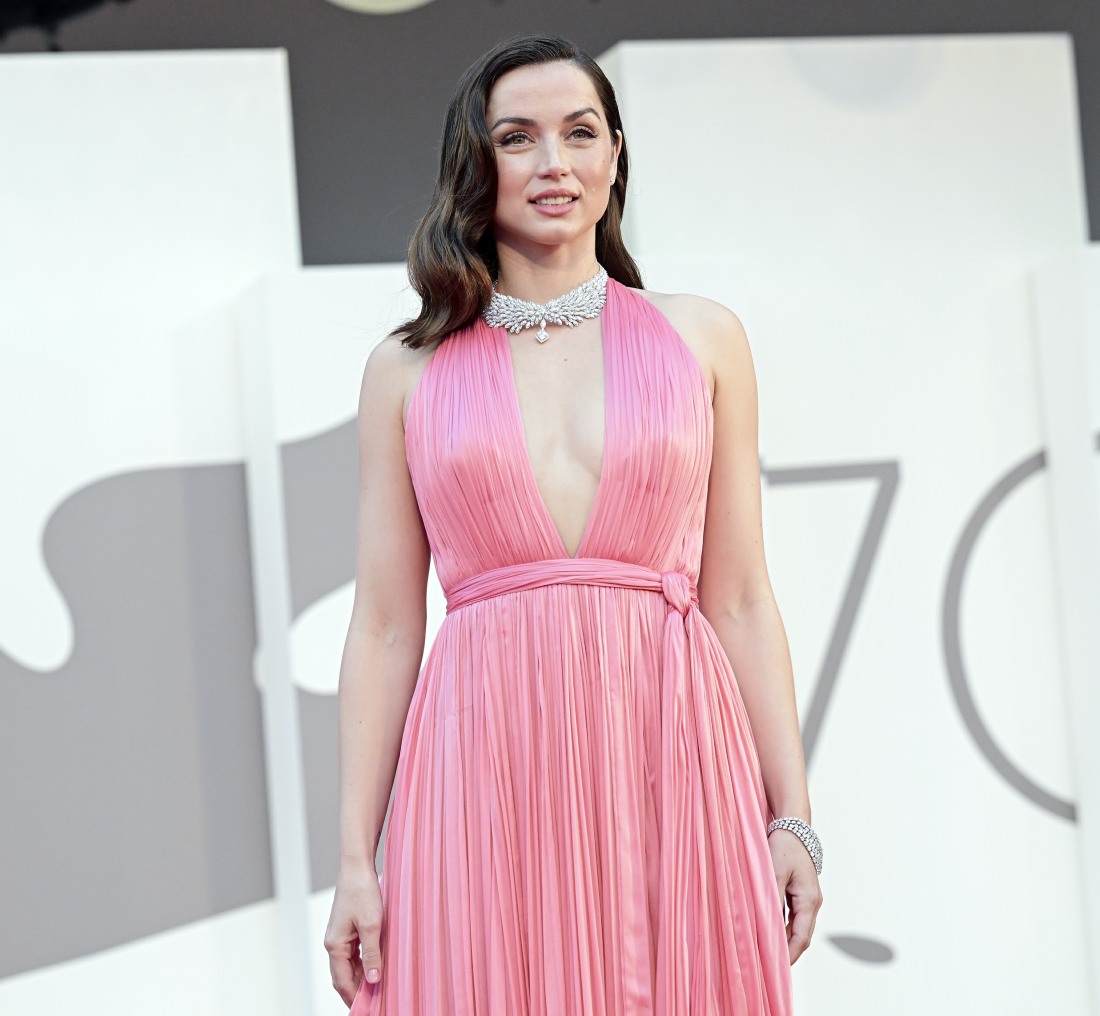 Guess who else appeared at the premiere? Blonde producer Brad Pitt, suddenly looking every inch a hard 58 years old. In these photos, I think I can actually detect some of the subtle work he's had around his jawline especially. I thought he looked "refreshed" during the Bullet Train promo but right now, he looks like he's climbing out of a bottle. The terrible suit doesn't help – I'm sure there's some kind of backstory – probably sustainable fashion – but this looks cheap and awful.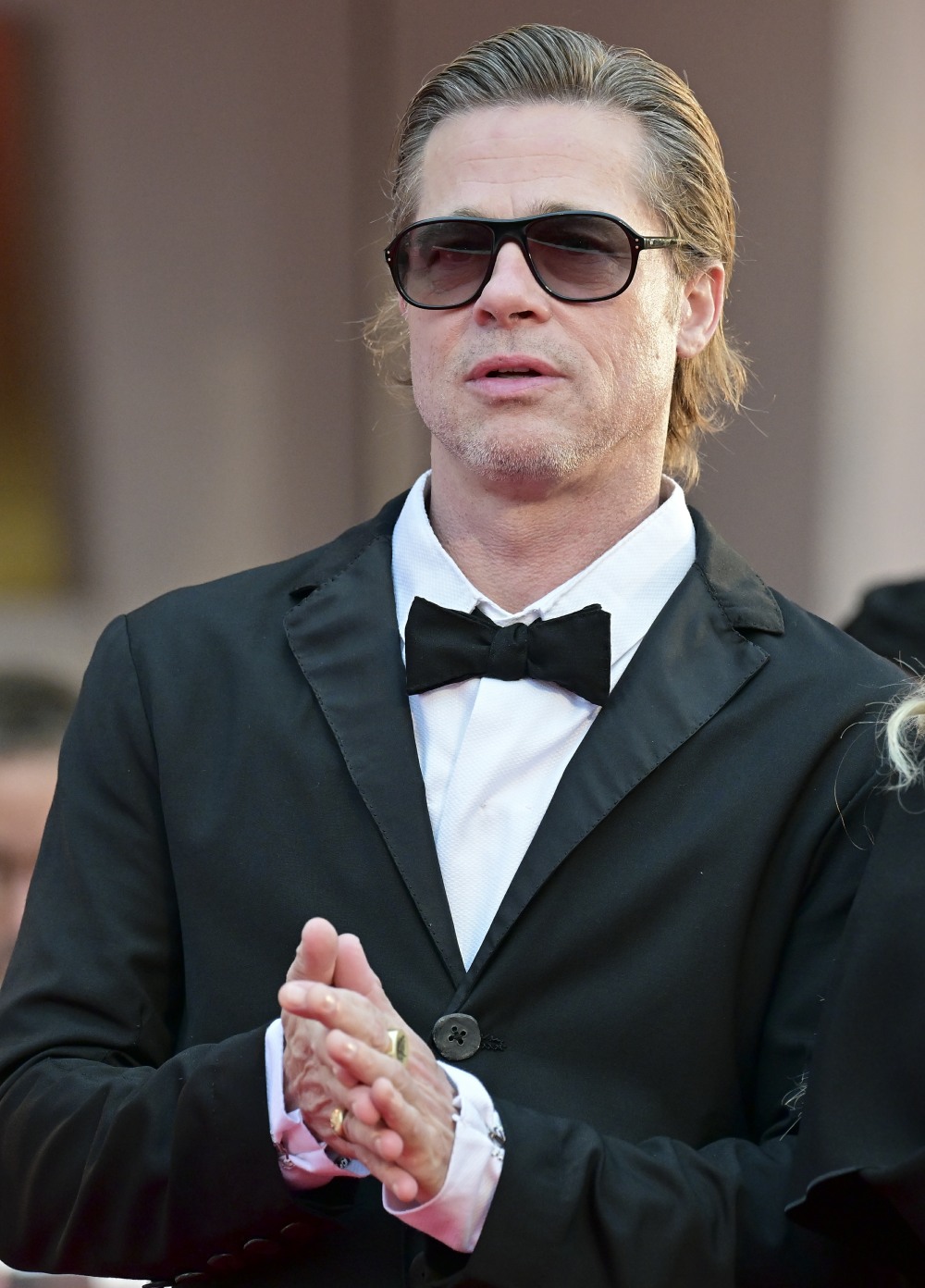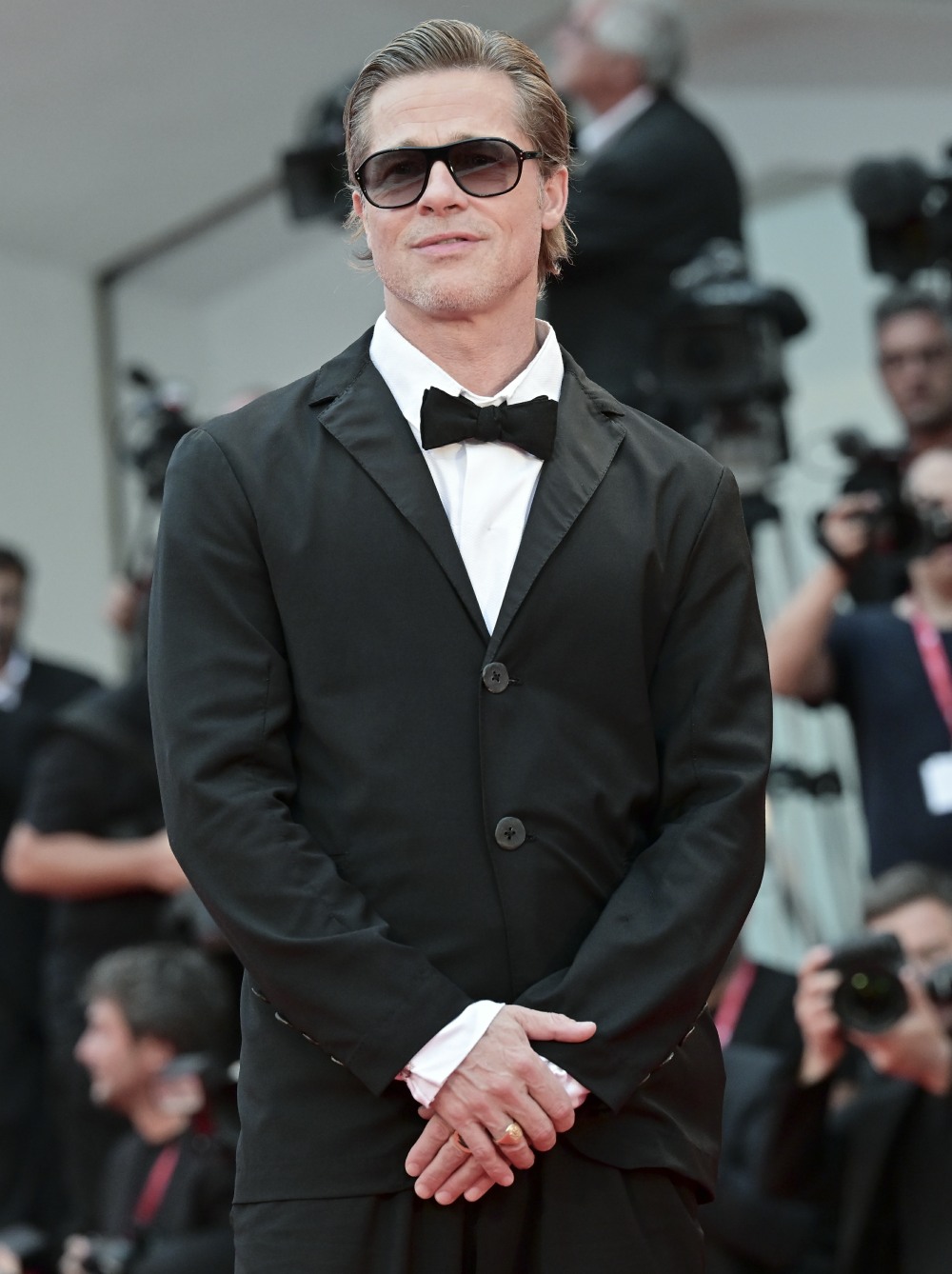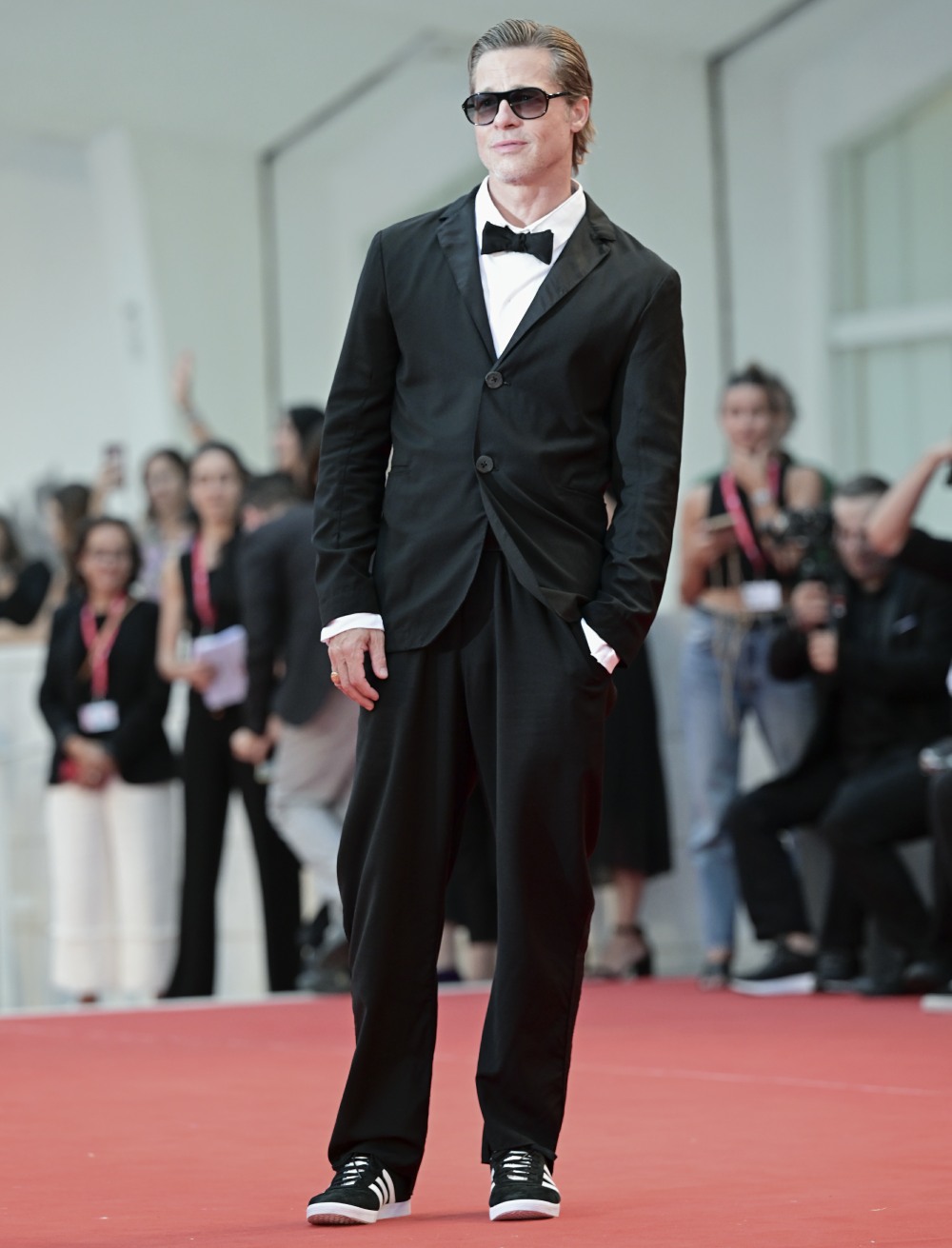 Adrien Brody – who plays a version of Arthur Miller – went to the premiere with his girlfriend Georgina Chapman. Honestly, they look very happy together.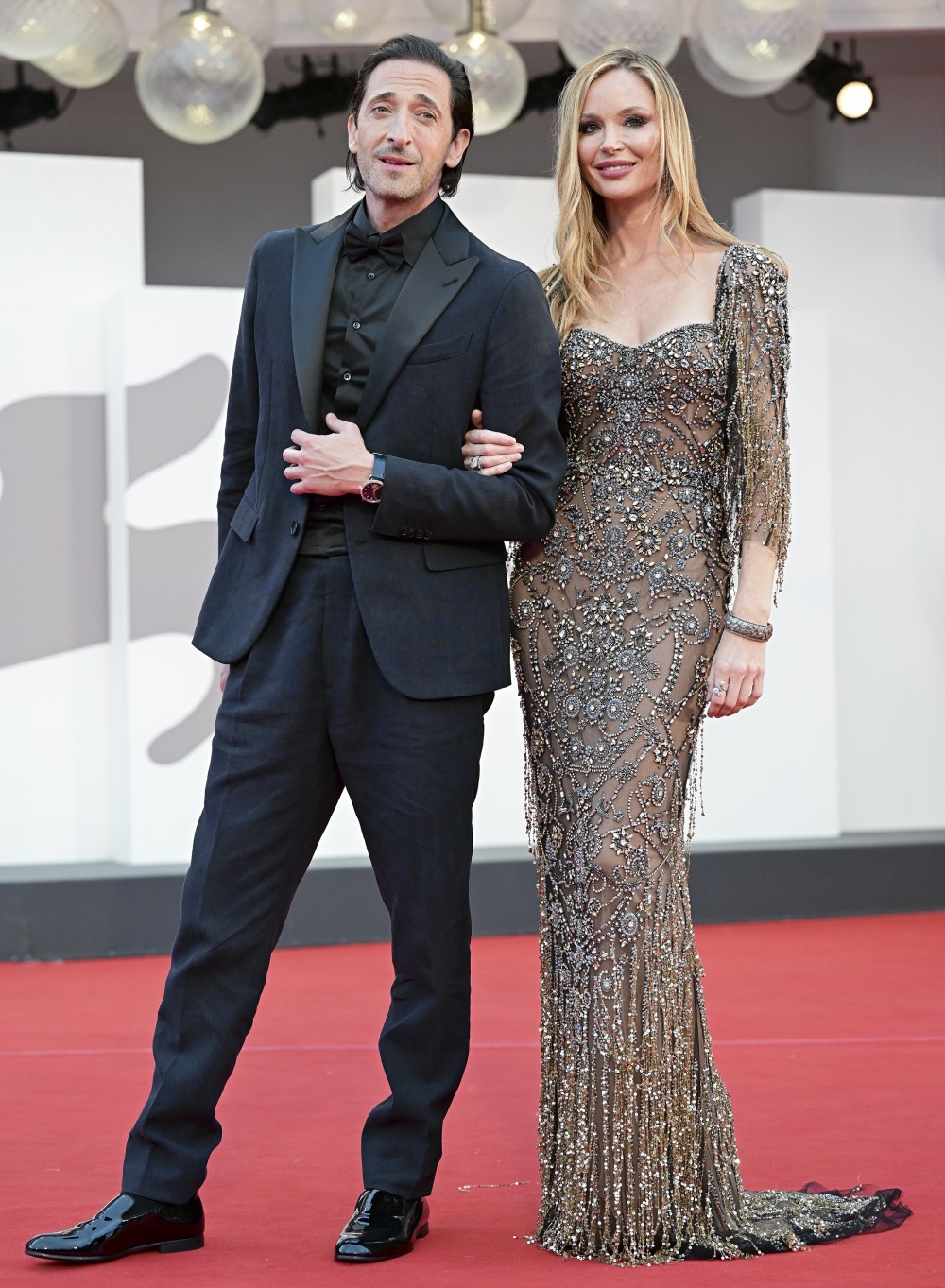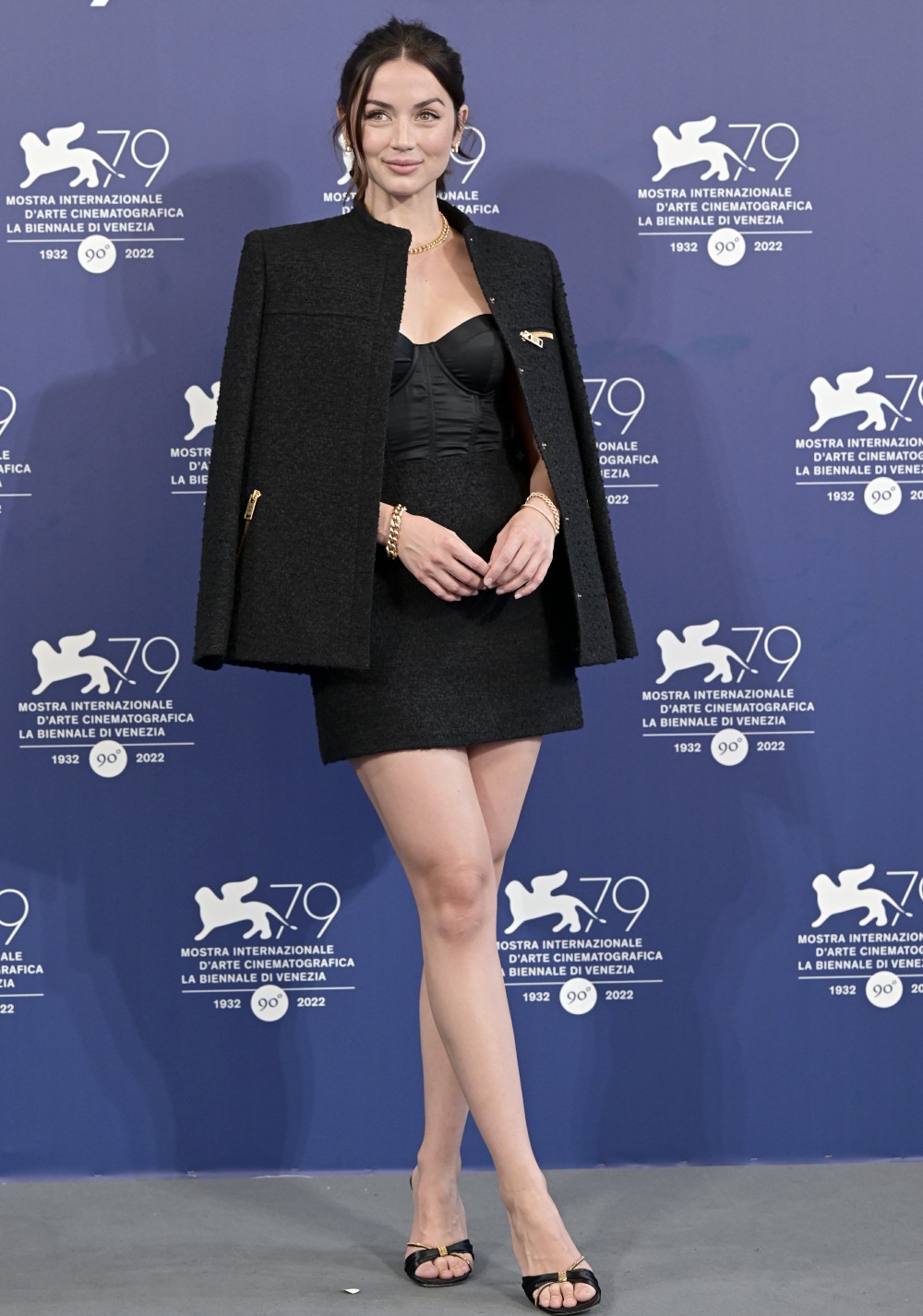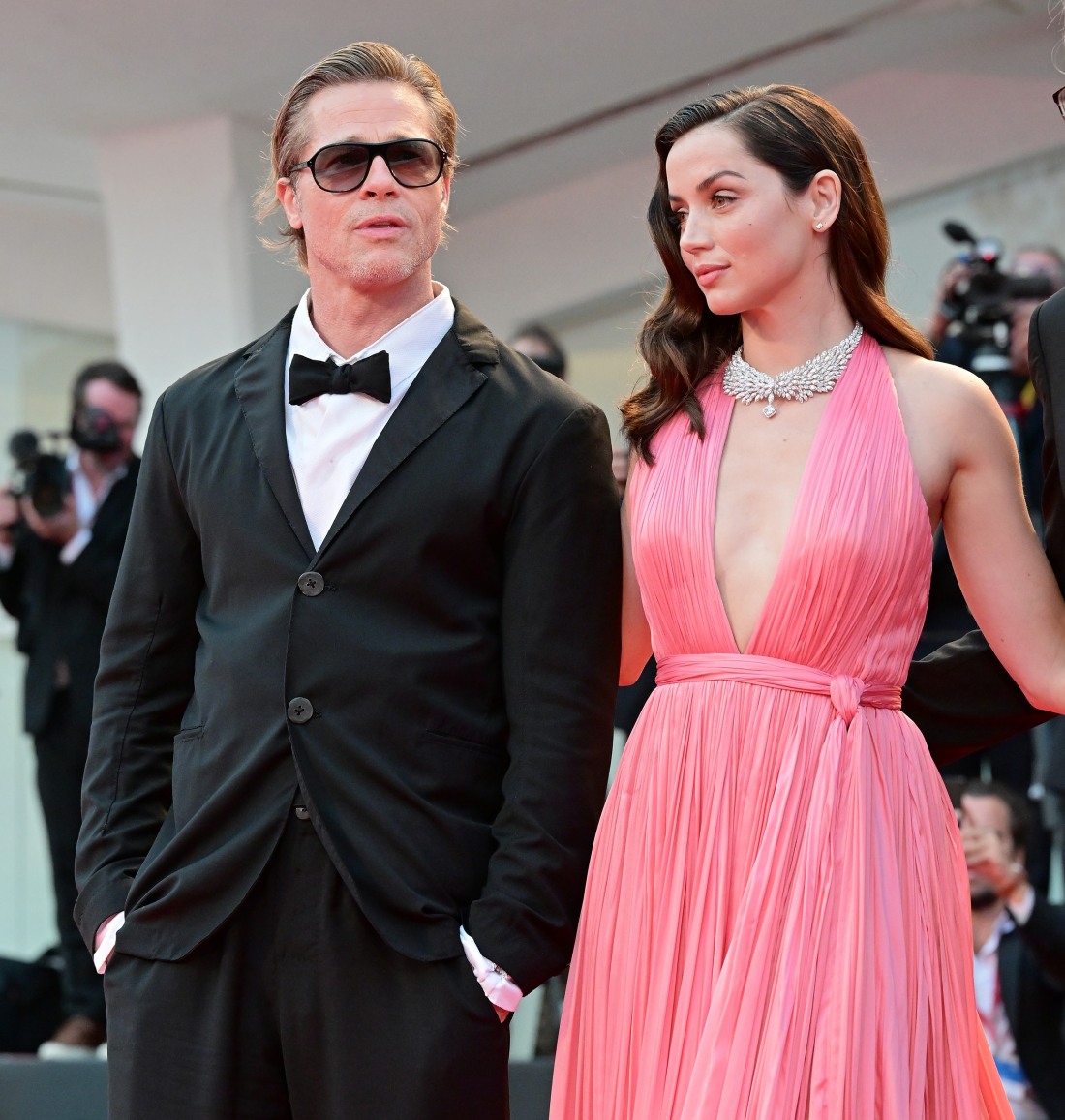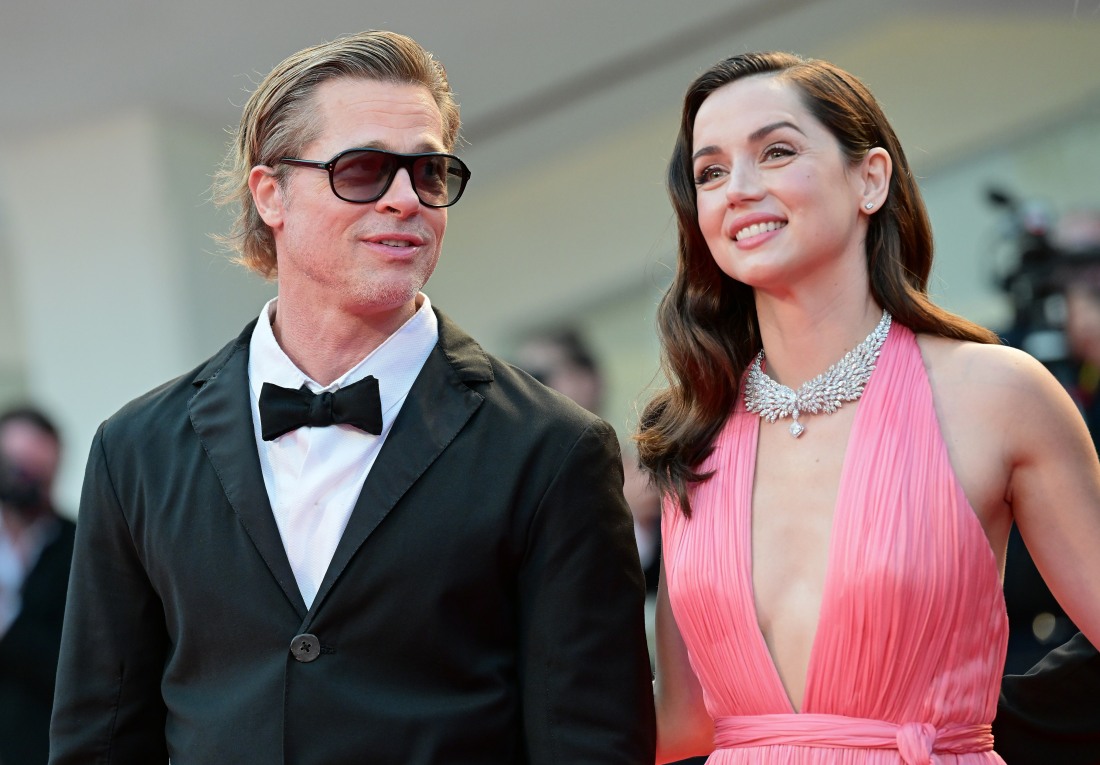 Photos courtesy of Avalon Red.