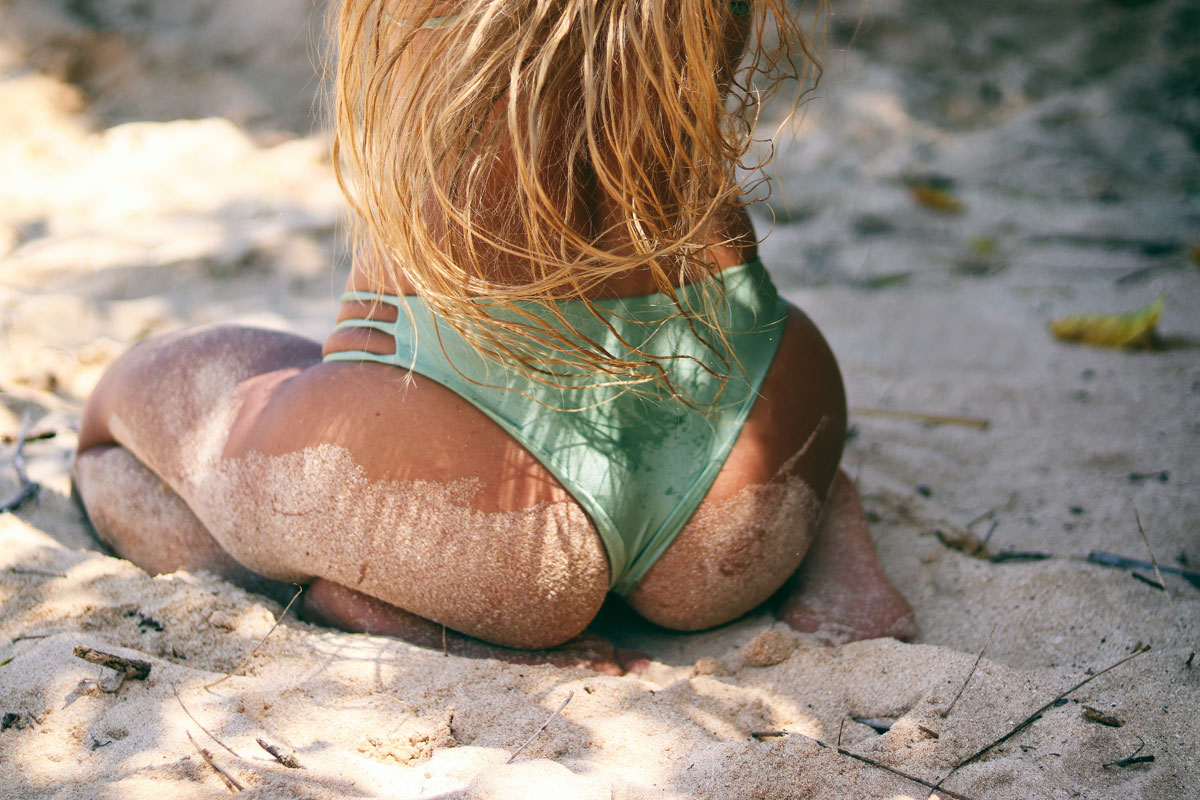 This is a stupid story that fascinates me. I needed something ridiculous to talk about after all the stress lately so please skip this if you're just going to tell me it's dumb – I know! Do you remember when I wrote about press on toenails? I was floored to realize that they exist and are a real product. It's the same for this story about butt masks! I only recently heard about them, and I research skincare products "for my job." Of course there are masks for your face, feet and hands, but what about your ass? If you want a softer, blemish free ass, there's a whole market for that! Color me surprised, intrigued and gullible.
As I was browsing Huffington Post, I read a story about butt masks that seemed like a sponsored post for one product. Of course I bought this, it's called Megababe le Tush. I'll post my review after this brief overview of what butt masks are and if you need them (In no way am I saying that this is a necessary product).
Here's some common butt stuff — aka skin conditions on your rump — that you may be looking to spruce up with a butt mask:

folliculitis: inflamed or infected hair follicles
keratosis pilaris: rough little bumps also (rudely) known as "chicken skin"
eczema: red, itchy blotches of skin
stretch marks: common after pregnancy, changes in weight, or muscle growth
cellulite: uneven, bumpy appearance caused by fat in the skin pushing up against connective tissue (super common, 80 to 90 percent of females have it)
buttne: you guessed it — acne on your butt
So can butt masks tackle this ish? Dr. Susan Bard, an NYC-based board-certified dermatologist, says it depends.

While it's unrealistic for butt masks to permanently bust up cellulite or erase stretch marks, some masks — if they include the right ingredients — may be able to help out with things like folliculitis, keratosis pilaris, and eczema. "They probably moisturize the skin well, or mildly exfoliate, like a face mask," Bard says.

Andrea Fenda, an advanced medical aesthetician at Smith Vein & Cosmetic Surgery says if acne, eczema, or rough texture are your concerns, adding a butt mask to your routine may help with inflammation. But when it comes to cellulite, Fenda explains that hormonal factors play a large role, along with other things like weight and muscle tone.

"Even very fit people can have cellulite," Fenda explains. "Diet, exercise, firming creams, and in-office treatments like radiofrequency can help make a marked improvement to the overall appearance of cellulite, however, there is no 100 percent cure for the skin condition."

Even though some of us want to mask these skin conditions — literally — Fenda says they're incredibly common. "They are naturally occurring on all areas of the body. With summer around the corner, I do see a higher demand to improve the body in addition to my typical facials." – From Greatist

Over the past few years, there's been a rise in brands offering butt masks, showing us that skin care masks aren't just for our faces anymore. But as with every skin care trend, the lingering question remains: Are butt masks actually worth the buy or just a rather unique gimmick?

To get to the bottom of whether butt masks are a necessary addition to your routine, we reached out to Dr. Lindsey Zubritksy, a Mississippi-based board-certified dermatologist.

What exactly are butt masks?
"Butt masks are exactly what they sound like: skin care masks for your buttocks. Similar to a face mask, these masks help to address any and all concerns involving skin of the buttocks," Zubritsky said.

What are the benefits of butt masks?
″These masks can brighten, moisturize, exfoliate and improve the tone and texture of the buttocks skin. This is especially important for those who suffer from certain skin conditions," Zubritsky said.

For example, if you suffer from acne, folliculitis or keratosis pilaris, you'd benefit from a butt mask that properly exfoliates the skin. Some masks may contain ingredients like alpha or beta hydroxy acids which can address these concerns. And if your bum runs drier or your skin is dull, you'll want to reach for a moisturizing butt mask. – From Huffington Post
So there's an overview of butt masks. I tried that Le Tush mask and I have to say it was legit! I never even considered a mask for my butt before then as it's not a problem area for me, and I'm not really looking at it daily. This mask was tingly and very lightly exfoliating and my butt felt noticeably softer and nicer afterwards. I put some on my hands and they felt super soft too. I don't regret that ridiculous purchase, it was a very specific and unique form of self care that would have never occurred to me.
Other butt masks include sheet butt masks from Bawdy called SlapIt, ShakeIt, SqueezeIt and BiteIt. These all have either As or Bs on Fakespot. You could also of course just use a standard face mask or body scrub on your butt. New York Biology's Dead Sea Mud Mask might be a good option for that.
On an Amazon post a few weeks ago, Hecate mentioned the Sol Janeiro Bum Bum cream, which apparently is for your whole body with the branding that it's for your booty. So many of you said you used it and love it! People say it reduces cellulite too, although I'm skeptical of that. This just shows me that I need to pay more attention to that long-neglected area.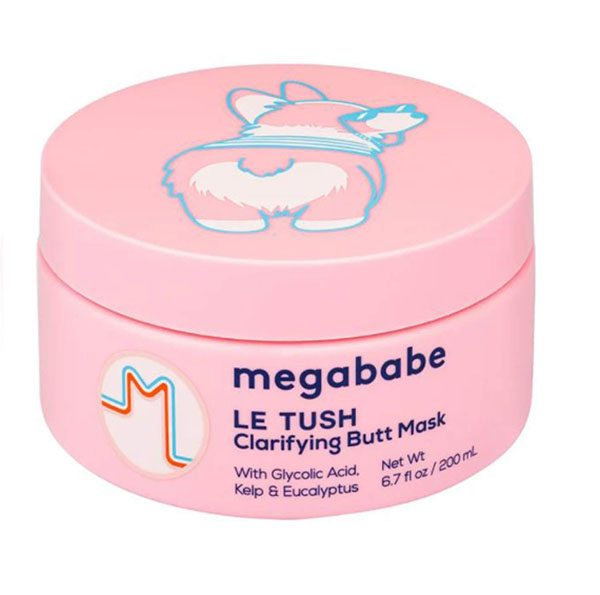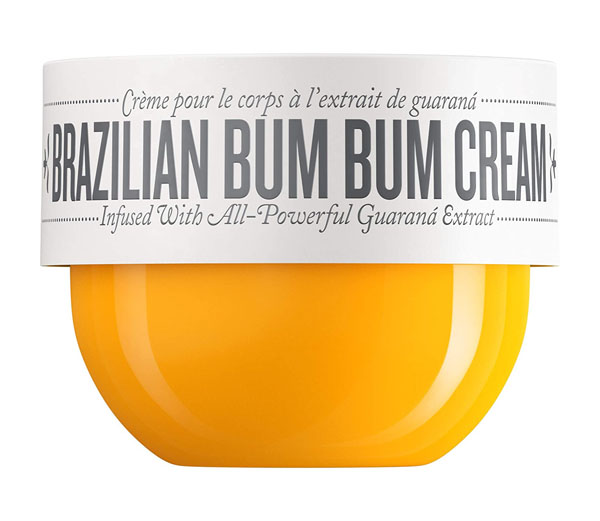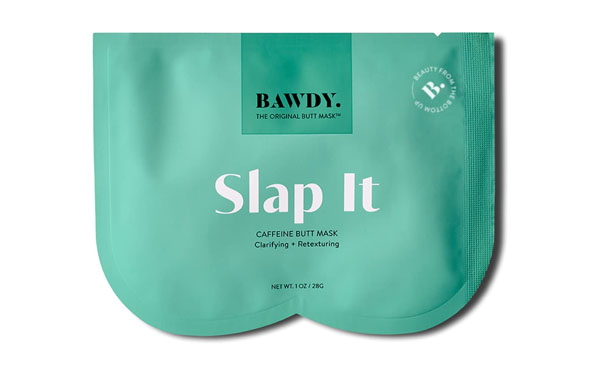 Photos via Amazon and credit Jernej Graj on Unsplash. As an Amazon Associate I earn from qualifying purchases.