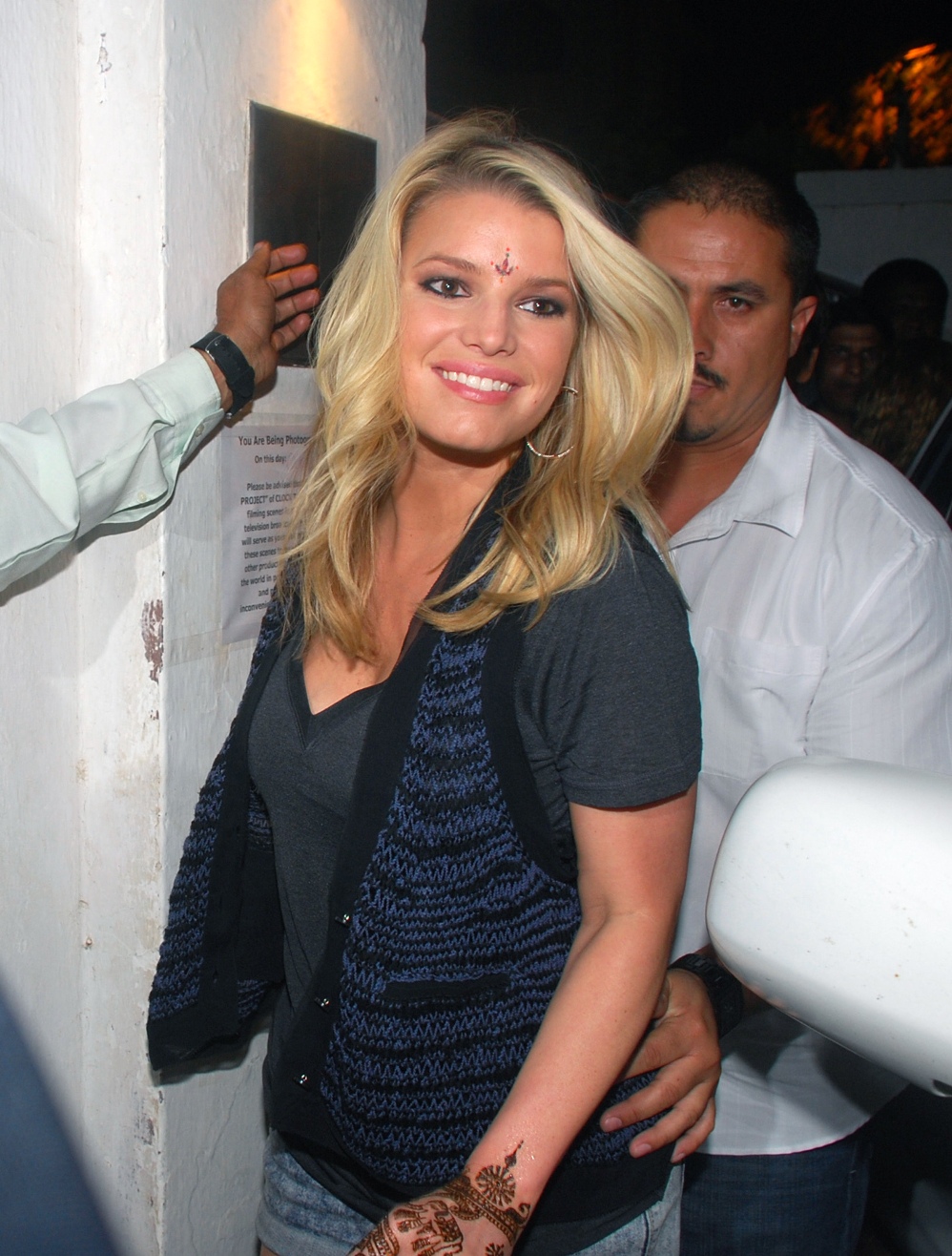 Now that Ashlee Simpson-Wentz has been fired from "Melrose Place" (quite possibly due to Heather Locklear taking her reprised role as scheming Amanda Woodward to heart) big sister Jessica is feeling more than free to slam the show. While she used to be its biggest fan (at least according to her Twitter), now she's got nothing but two thumbs down for the revamped drama.
Now that her sister Ashlee Simpson-Wentz has been canned on Melrose Place, Jessica Simpson says she isn't a fan of the CW soap. The singer, 29, used to promote her sister's former show regularly on her Twitter ("Everyone watch my sis on melrose place tonight," she wrote Oct. 20).

But on Sunday, she changed her tune drastically. Jessica wrote: "CW catching up on MP.who writes this crap?i have had bad scripts to work with,but this?thank God my sister is amazing and got you some press."

According to the new issue of Us Weekly (on newsstands now), Ashlee, a veteran of TV's 7th Heaven, was canned because producers thought she couldn't act. "They hired her because they needed a good name to help create buzz," a set insider told Us Weekly. "But she was embarrassingly bad. Producers cut her down as much as possible."

Seconds another source: "She's the worst actress, but nobody will tell her."
[From Us Weekly]
I could go off about how dumb and naïve Jessica is, but frankly I like that she's unconditionally supportive of her sister. It's nice when your family loves you so much that you can do no wrong. Well, to an extent. But Ashlee's bad acting definitely falls under the family umbrella. They all probably think she's amazing and super talented, and I think that's sweet.
All that said, getting kicked off "Melrose" supposedly hasn't taught Ashlee any lessons about her acting skills. Us Weekly mentioned that she doesn't want to return to singing, that she's been spending most of her time going over scripts, and that "'acting is her focus now.'" God save us all. I was only able to sit through the show a time or two, but watching Ashlee's scenes was excruciating. She was so bad it actually made me feel awkward and uncomfortable, and I had to stop watching. If she's really got her little heart set on acting, I'd say she should probably set her feet in motion towards a good acting class. Or seven.
In case you're interested, here are some priceless pics of Jess at Halloween. Maybe it's me, but it looks like her left boob is trying to go drastically different places from her right one.
Here's Jessica Simpson with a bindi design on her forehead in Mumbai, India on October 27th. Images thanks to Fame Pictures .