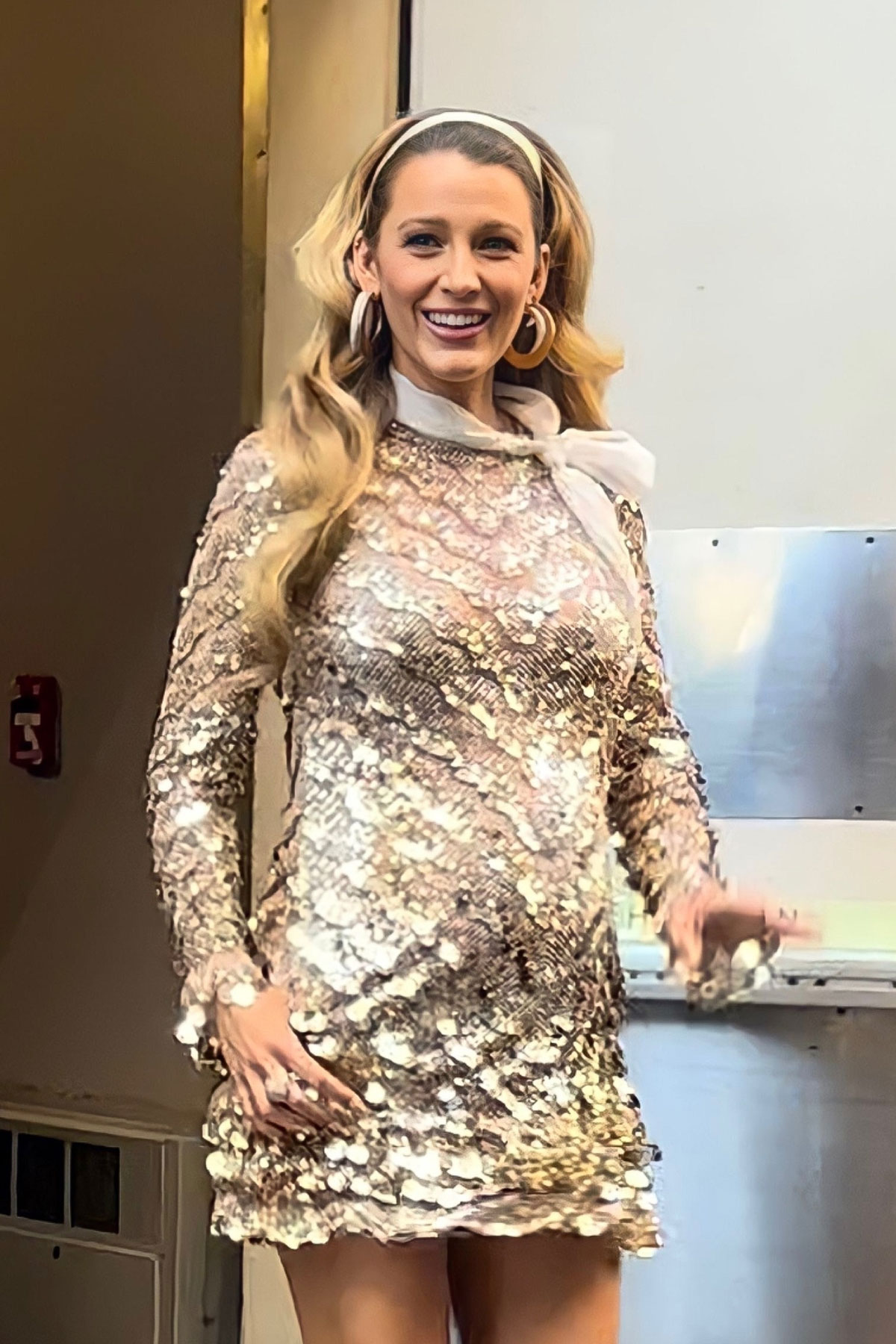 As Kaiser covered last week, Blake Lively is pregnant with her and Ryan Reynolds' fourth child. She announced it just by stepping out with an obvious bump. I like when celebs do a pregnancy or birth announcement simply by showing up somewhere; it's very chill and low-key, though Blake seems like she is neither of those things. Since her Gossip Girl days, Blake has always seemed like someone who likes to make a big deal of things, but on her own terms: no full dress shot from their plantation wedding, no baby photos until Ryan's Walk of Fame ceremony, announcing their third daughter's name in a Taylor Swift song… But now she's rightfully irked that the paps are loitering outside their home for candid bump shots. Blake posted a bunch of baby belly shots (some looked like they were from the other babies) on Instagram and said the paps were freaking out her and her kids.
Blake Lively is sharing photos from her fourth pregnancy — in hopes that these photos will take some power from the paparazzi waiting outside her home.

The A Simple Favor star revealed Thursday that she was expecting her fourth child with husband Ryan Reynolds during her appearance at the 10th Annual Forbes Power Women's Summit. On Saturday, she took to Instagram to post photos from her pregnancy, which included pics of her exposed pregnant belly, as well as shots with loved ones like Reynolds, her close friend and collaborator Taylor Swift and sister Robyn Lively.

The Gossip Girl alum captioned the post, "Here are photos of me pregnant in real life so the 11 guys waiting outside my home for a [unicorn] sighting will leave me alone. You freak me and my kids out."

Lively, who has long spoken out against paparazzi who photograph children, added, "Thanks to everyone else for all the love and respect and for continuing to unfollow accounts and publications who share photos of children. You have all the power against them. And thank you to the media who have a 'No Kids Policy'. You all make all the difference. Much love! Xxb."
I'm guessing this was at their pied-à-terre in New York City and not in their very fancy Westchester town. They live about half an hour from my hometown, which is commutable distance for office workers, but probably inconvenient for paps. It sucks that the little girls were scared and I hope that the paps weren't too aggressive in trying to get photos of Blake. Aside from scaring the kids, the rest of message is a bit surprising coming from Blake. Since Gossip Girl and her subsequent push to be a movie star, Blake's always struck me as a celeb who really wants to be famous, who is very eager to be seen. And it doesn't seem like that has changed even though she's a lot less visible since marrying Ryan and moving to Pound Ridge. She usually looks thrilled when they go out. Like, I was kind of surprised she didn't lean into the whole celeb mom thing that so many others have done, but maybe Ryan wasn't into it. Also surprising to me? The timing of the pregnancy announcement. Blake has a lot of siblings so I'm not surprised they're having a fourth, but the sequel to A Simple Favor was just announced four months ago. I wonder how far along she is? She was good in that role and seemed to have fun with it, so I hope it's just filming next year, but Deux Moi said it's on hold.