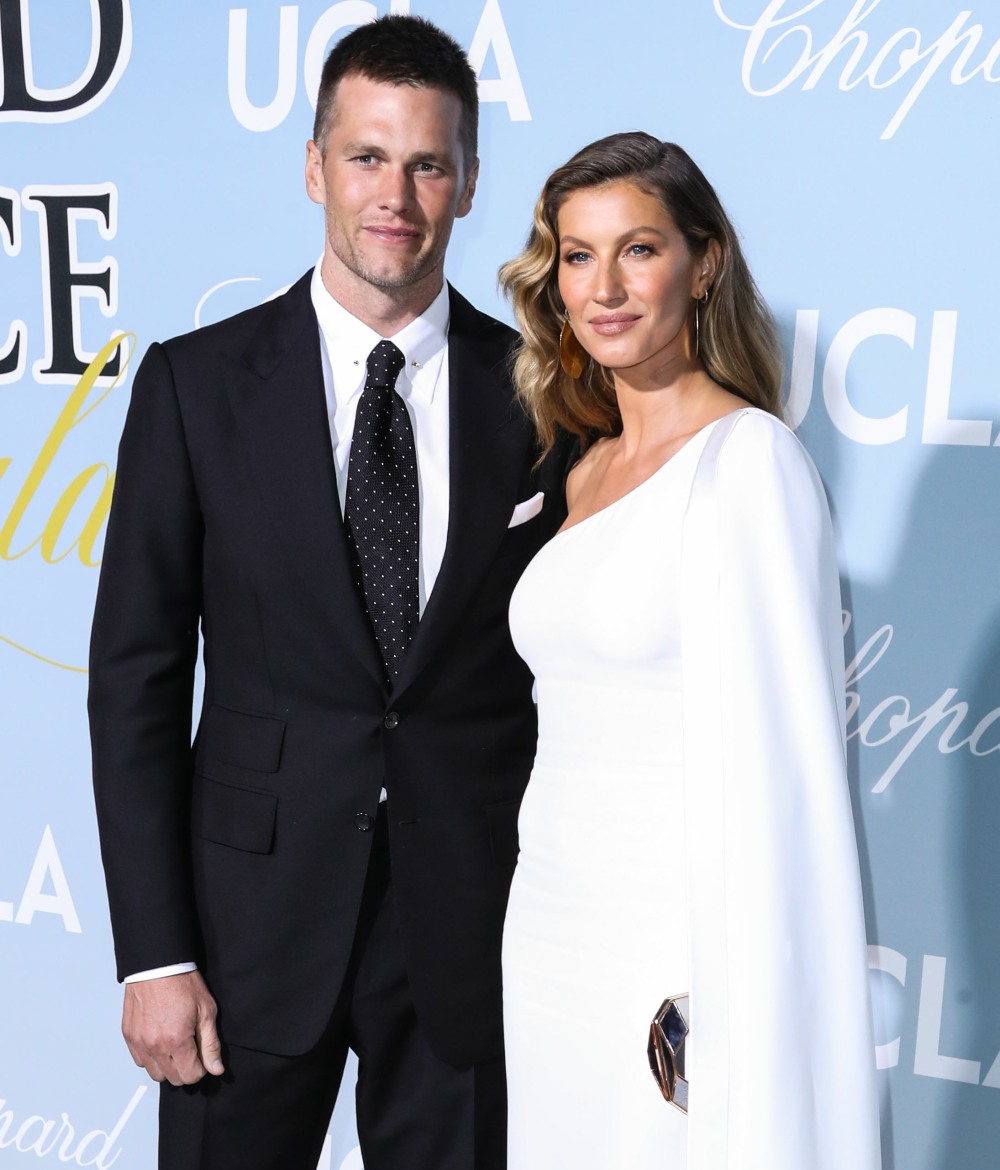 As we discussed, Gisele Bundchen didn't go to Tom Brady's first home game with the Tampa Bay Buccaneers on Sunday. Gisele's absence wasn't surprising, given the month-long reports of Tom and Gisele's estrangement and separation. Still, I guess some people expected her to lend her support to Tom anyway, given that Tom's three kids made it to the game. Which makes me wonder how those travel arrangements went, actually. Without Gisele there to act as chauffeur and travel coordinator, how is Tom managing to get his kids there, including Jack, who lives in New York? I'm sure a nanny or friend or associate is taking care of it, but still. I hope this has been a wakeup call for Tom about all of the sh-t Gisele has done for him for years. So maybe their marital estrangement isn't technically about Tom's return to the NFL and it's more about Gisele being sick of Tom taking her emotional labor and physical labor for granted:
Tom Brady and Gisele Bündchen's marriage problems have "nothing to do with his decision to return to the NFL," sources close to the model now say, adding those claims are "sexist."

A source close to the couple told Page Six, "The problems are not due to his decision to play football again — sometimes things are complicated."

While refusing to explain more, the insider added that this speculation is "sexist" and wrongly blames the model for their marriage issues.

Page Six exclusively revealed the Brazilian supermodel, 42, and her Buccaneers quarterback husband, 45, were on the rocks after she fled to Costa Rica following an "epic row." Insiders told us that Brady and Bündchen's marriage spat was over his shocking decision to un-retire from the NFL, which the supermodel has questioned in recent interviews.
I don't get the "it's sexist to say that" argument coming from Gisele's side? There was a reference to sexism in her Elle profile too. It's not sexist to say that Gisele wishes Tom had stayed retired. It's not sexist to say that she's mad at him for lying to her about retiring. It's not sexist to say that Gisele is justifiably concerned about concussions and CTE. What's sexist is Tom Brady thinking that he could count on Gisele to always put her career on hold so that he could play football forever.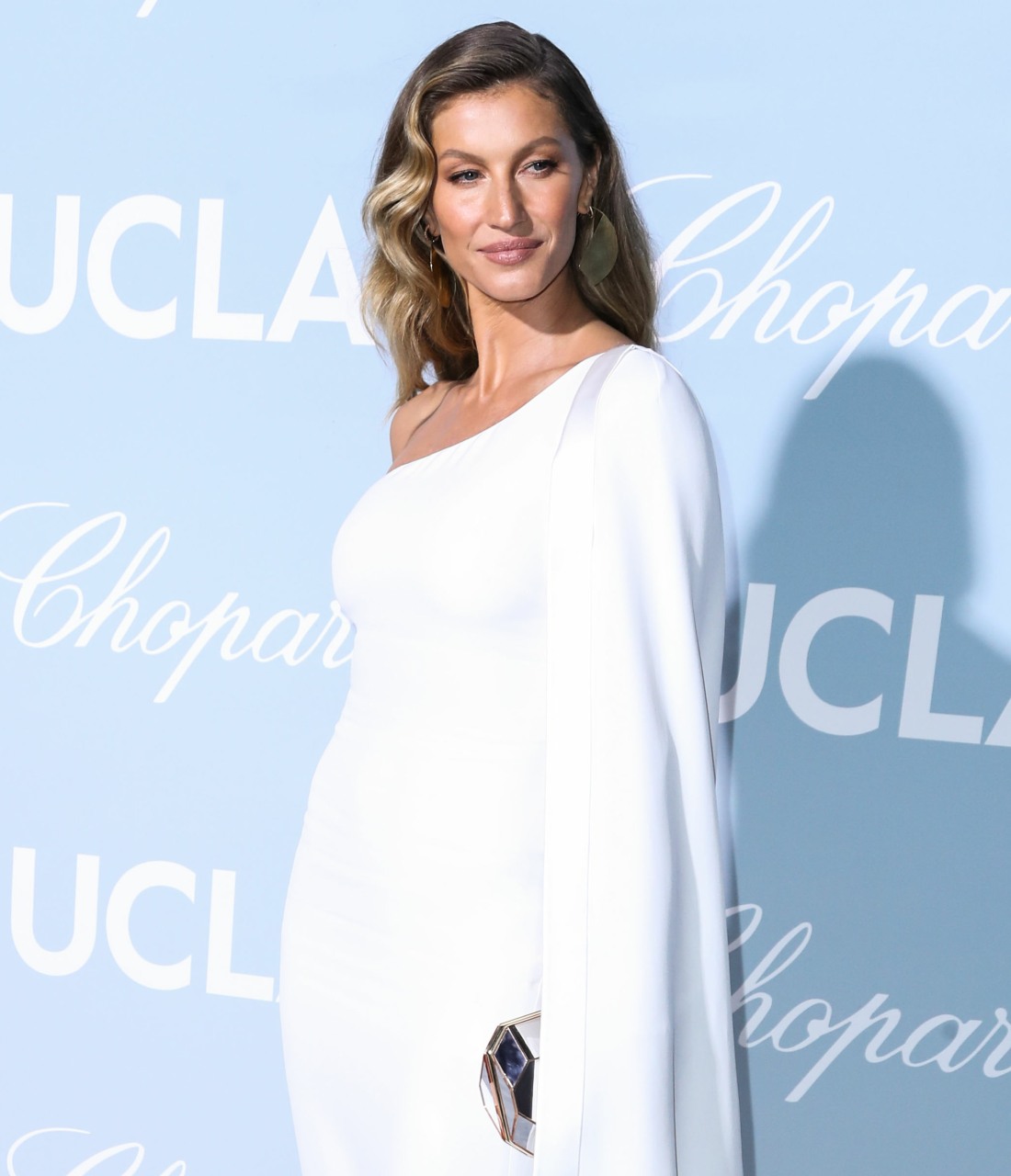 Photos courtesy of Avalon Red.

BEVERLY HILLS, LOS ANGELES, CA, USA – FEBRUARY 21: Model Gisele Bundchen wearing a dress by Stella McCartney and Nicholas Kirkwood shoes arrives at the 2019 Hollywood For Science Gala held at a Private Estate on February 21, 2019 in Beverly Hills, Los Angeles, California, United States. (Photo by Xavier Collin/Image Press Agency),Image: 535403791, License: Rights-managed, Restrictions: WORLD RIGHTS – Fee Payable Upon Reproduction – For queries contact Avalon.red – sales@avalon.red London: +44 (0) 20 7421 6000 Los Angeles: +1 (310) 822 0419 Berlin: +49 (0) 30 76 212 251 Madrid: +34 91 533 4289 – Fee Payable Upon Reproduction – For queries contact Avalon.red – sales@avalon.red London: +44 (0) 20 7421 6000 Los Angeles: +1 (310) 822 0419 Berlin: +49 (0) 30 76 212 251 Madrid: +34 91 533 4289, Model Release: no, Credit line: Xavier Collin/Image Press Agency / Image Press Agency / Avalon
BEVERLY HILLS, LOS ANGELES, CA, USA – FEBRUARY 21: Model Gisele Bundchen wearing a dress by Stella McCartney and Nicholas Kirkwood shoes arrives at the 2019 Hollywood For Science Gala held at a Private Estate on February 21, 2019 in Beverly Hills, Los Angeles, California, United States. (Photo by Xavier Collin/Image Press Agency),Image: 535404046, License: Rights-managed, Restrictions: WORLD RIGHTS – Fee Payable Upon Reproduction – For queries contact Avalon.red – sales@avalon.red London: +44 (0) 20 7421 6000 Los Angeles: +1 (310) 822 0419 Berlin: +49 (0) 30 76 212 251 Madrid: +34 91 533 4289 – Fee Payable Upon Reproduction – For queries contact Avalon.red – sales@avalon.red London: +44 (0) 20 7421 6000 Los Angeles: +1 (310) 822 0419 Berlin: +49 (0) 30 76 212 251 Madrid: +34 91 533 4289, Model Release: no, Credit line: Xavier Collin/Image Press Agency / Image Press Agency / Avalon
BEVERLY HILLS, LOS ANGELES, CA, USA – FEBRUARY 21: Football quarterback Tom Brady and wife/model Gisele Bundchen arrive at the 2019 Hollywood For Science Gala held at a Private Estate on February 21, 2019 in Beverly Hills, Los Angeles, California, United States. (Photo by Xavier Collin/Image Press Agency),Image: 535404458, License: Rights-managed, Restrictions: WORLD RIGHTS – Fee Payable Upon Reproduction – For queries contact Avalon.red – sales@avalon.red London: +44 (0) 20 7421 6000 Los Angeles: +1 (310) 822 0419 Berlin: +49 (0) 30 76 212 251 Madrid: +34 91 533 4289 – Fee Payable Upon Reproduction – For queries contact Avalon.red – sales@avalon.red London: +44 (0) 20 7421 6000 Los Angeles: +1 (310) 822 0419 Berlin: +49 (0) 30 76 212 251 Madrid: +34 91 533 4289, Model Release: no, Credit line: Xavier Collin/Image Press Agency / Image Press Agency / Avalon