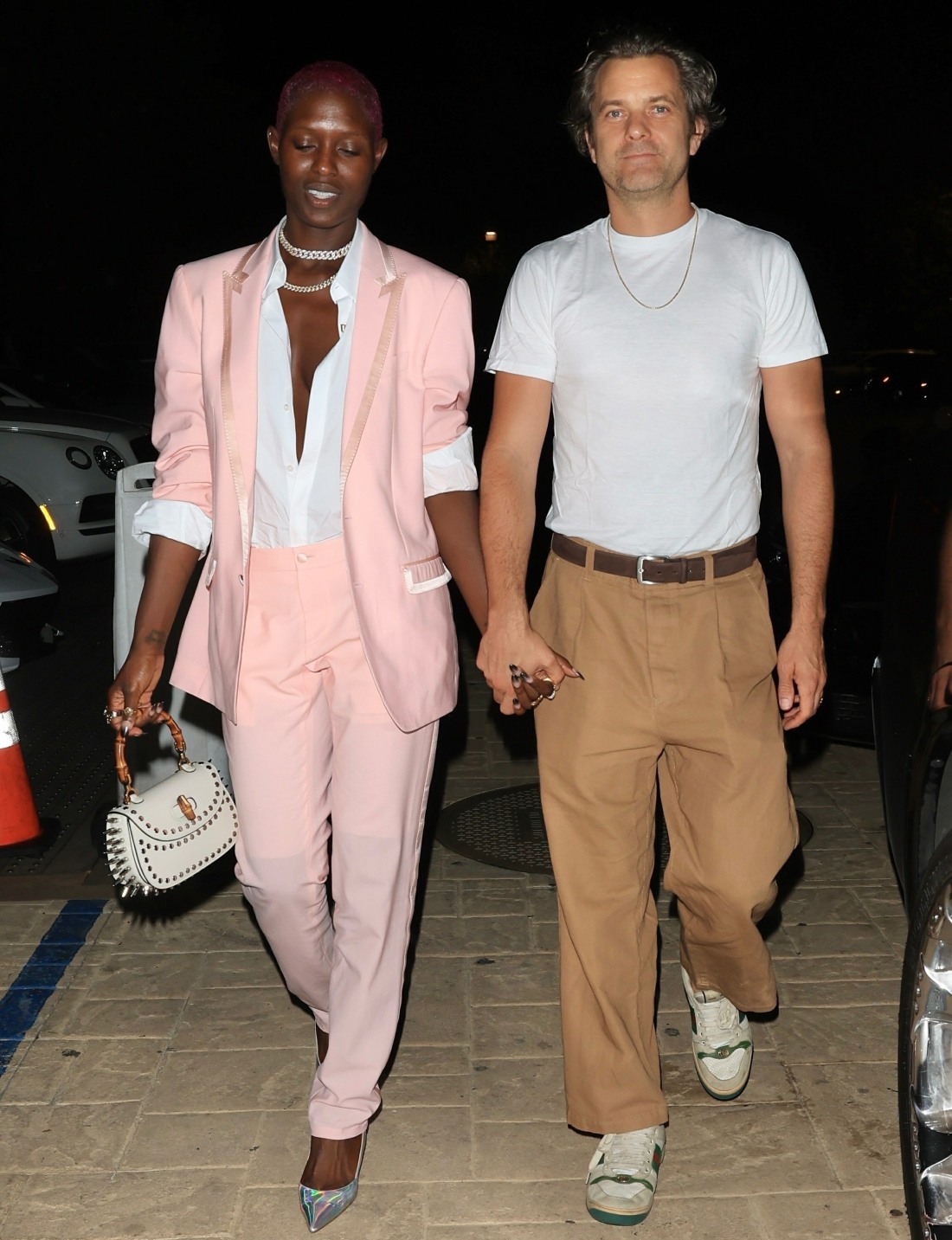 Photo agency Backgrid labeled these photos as "Jodie Turner Smith and husband Joshua Jackson squash breakup rumors!" Were there actually breakup rumors or was it just some rando on Twitter trying to make something happen? I feel like if Joshua and Jodie ever do have problems, we'll probably know about it pretty quickly, because Jodie will tell us.
Anyway, Jodie and Joshua went out to dinner at Nobu last night and they look like they're not going to the same place at all. It's not that Joshua looks schlubby or anything, he just looks… I don't know, weird?? The pants are awful but at least his hair and sneakers are cute. Meanwhile, Jodie looks like she's coming from a fashion magazine photoshoot. What I love most about these photos is that Joshua opens the car door for his lady AND he holds her purse. I didn't realize Jodie's hair is so short these days – that's close to a full buzzcut, and she's dyed the stubble fuchsia.
I also saw this, which is perhaps the root of the "breakup rumors" – Page Six and Twitter randos pointed out that Joshua and Jodie weirdly do not follow each other on Instagram. Jodie is much more "online" than Joshua, who only updates his IG every few months. But it's weird – you'd think they would follow each other.
Anyway, this was just an update! Joshua and Jodie are fine! They had a date night and left their daughter Janie with the babysitter, I guess.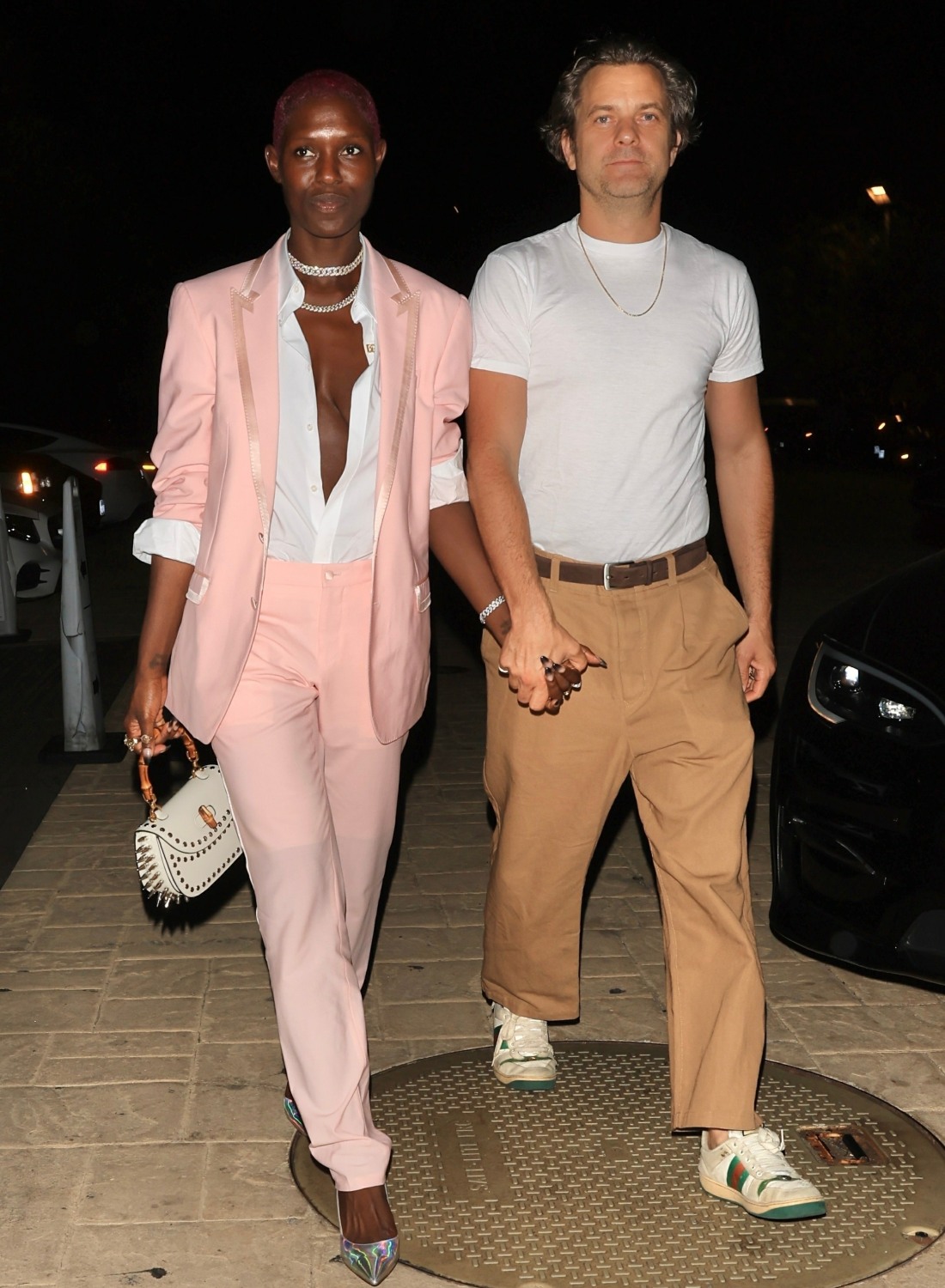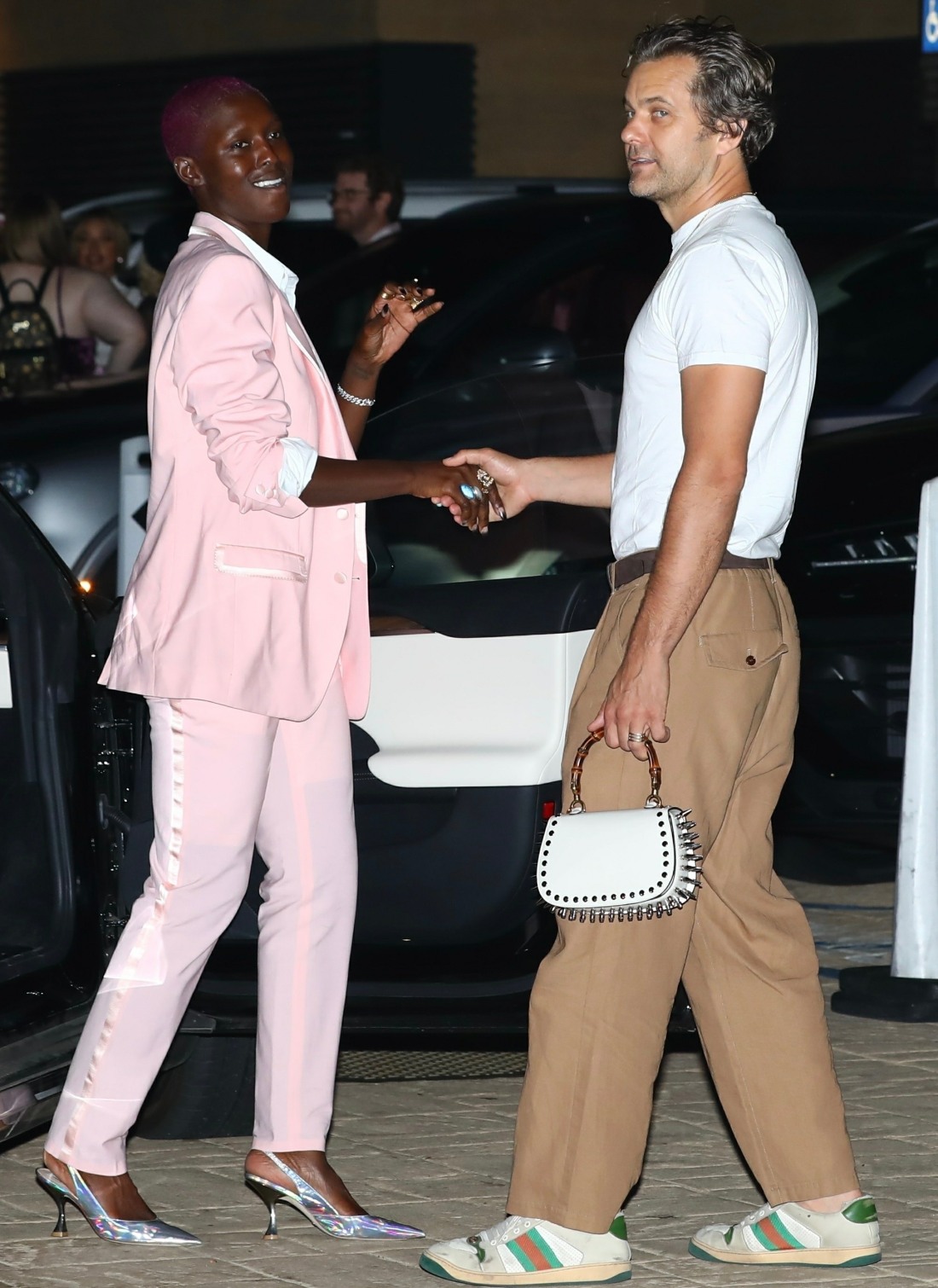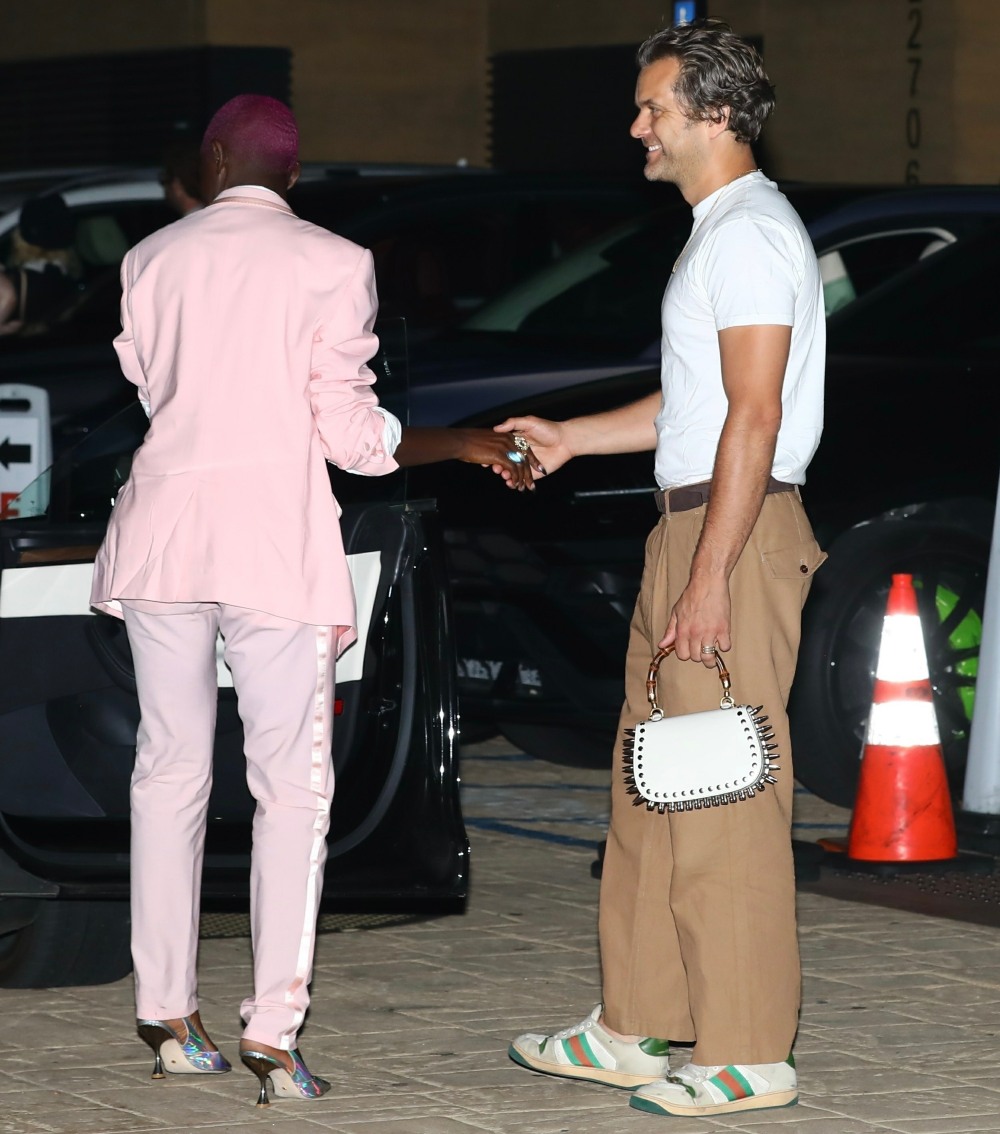 Photos courtesy of Backgrid.