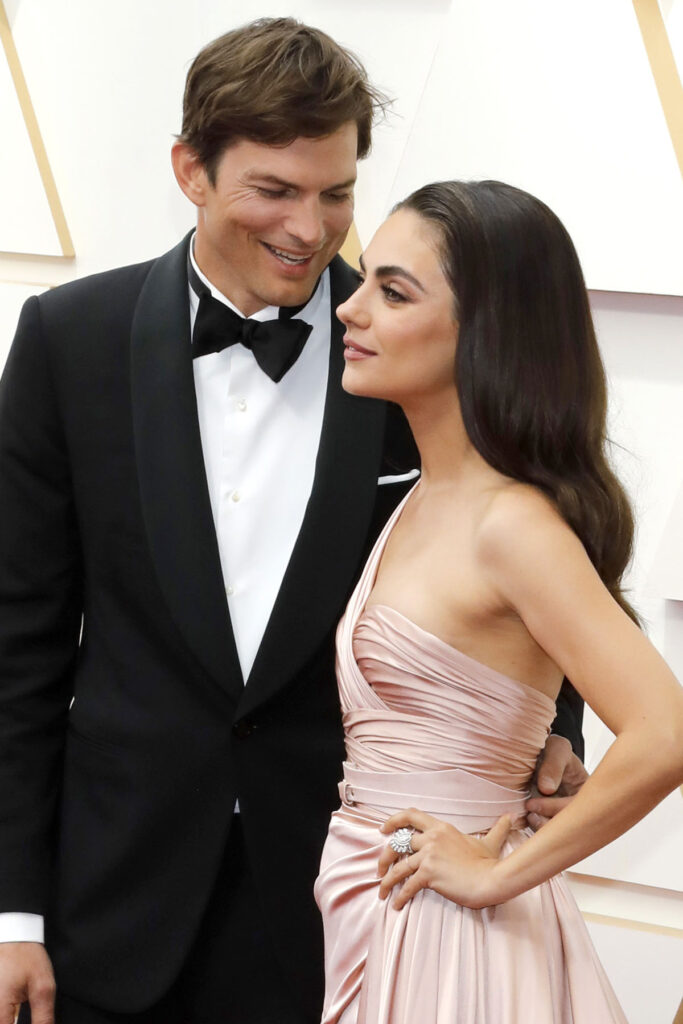 Mila Kunis has a new Netflix project coming out on Friday called Luckiest Girl Alive. It's based on a book I haven't read but I was interested in the film based on the trailer. It's a girl-with-a-mysterious-past story but if I'm reading the trailer right, it looks like Mila's character can't fill in all the blanks. Or she can and is just another sociopath. Whatever's going on, I'm interested enough to check it out. And given she has an interesting Netflix project based on a best-selling mystery novel, you would think Mila would have a bunch of fascinating things to talk about for her promotional rounds. But no, she's opting to talk about pooping with the door open. *sigh* Mila said that she and husband Ashton Kutcher don't close doors in their cavernous home, including bathroom doors. And even though she never wanted to be a person who went to the bathroom with the door open, that's who she's become. The culprits, according to Mila, are her two kids, Wyatt, seven, and Dimitri, five, because if a door is shut, they knock on it.
If you want an inside look at Mila Kunis and Ashton Kutcher's home life, the door is wide open—literally.

Mila revealed that in her household, there are no closed doors no matter the room.

"That includes the bathroom," she exclusively told E! News' Francesca Amiker in a recent interview. "It's just one of those where, for better or for worse, as a family and the kids have all kind of embodied bodily function as a very standard norm."

Now, if this comes as a shock to you, just know it was once a surprise to Mila, too. She noted, "I'd never thought that I would be the person that was able to go to the bathroom with the door open."

So, what changed things? Well, the Black Swan actress—who shares 7-year-old daughter Wyatt and 5-year-old son Dimitri with Ashton—explained that the door being open was inevitable because her family was knocking and asking to come in. She added, "I was like, 'Oh, forget it. Just keep the door open.'"
To be fair, this came up when Francesca Amiker from E! asked Mila, "what is the one thing you do that you said you would never do?" So it wasn't quite as random a topic as the excerpt makes it seem. But I know in the few times this particularly topic has ever come up (and honestly, I don't know why it ever comes up) people have very strong feelings about whether couples should keep the bathroom door open or not. For all the answers Mila could have offered to that question, I wonder if she realized she was entering another not bathing debate territory. (My guess: yes)
As I said, it's a personal preference thing. If you are a Door Open person, none of this caused you to bat an eye. I'm a door shut person, I don't care who's knocking. I bent this rule when my kids were first-walking toddlers, but only if I was alone in the house with them. However, in my opening, I blamed the Kutcher kids for knocking, but Mila said 'family', didn't she? I hope her husband isn't banging on the door needing her time while she's in the loo. Again, if Open Door is your thing, fine, but Mila suggested this policy change is a result of people pounding on a door during a time she wanted privacy. With people the ages of five, seven and 44, Mila should be working on their boundaries. Those kids are school age and probably should be learning that they don't get immediate access to people like that anymore. And Ashton definitely should be learning that.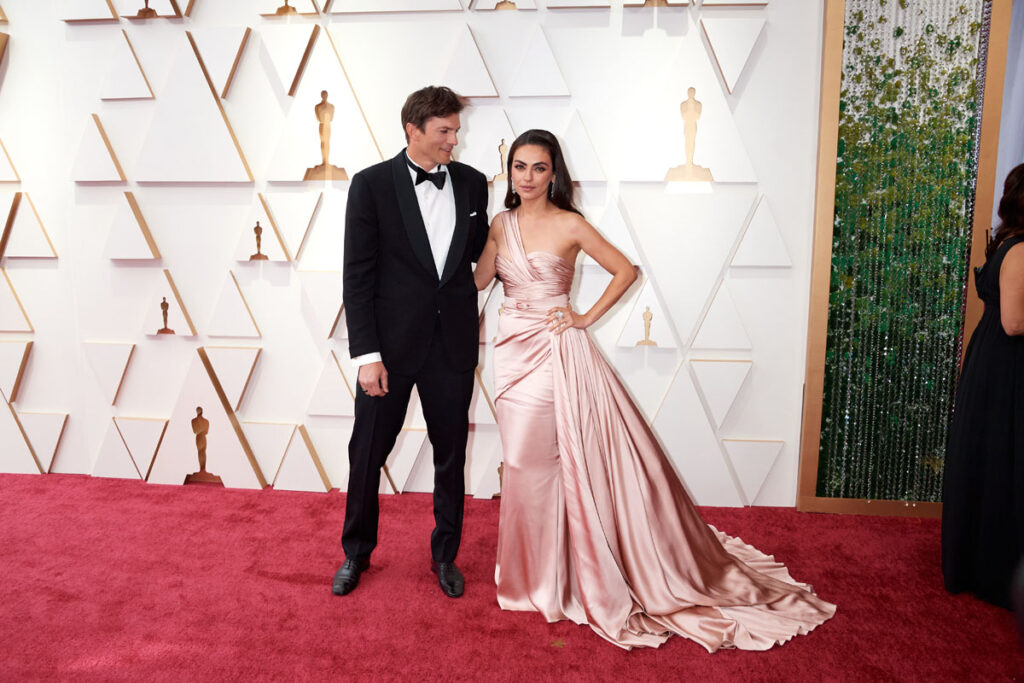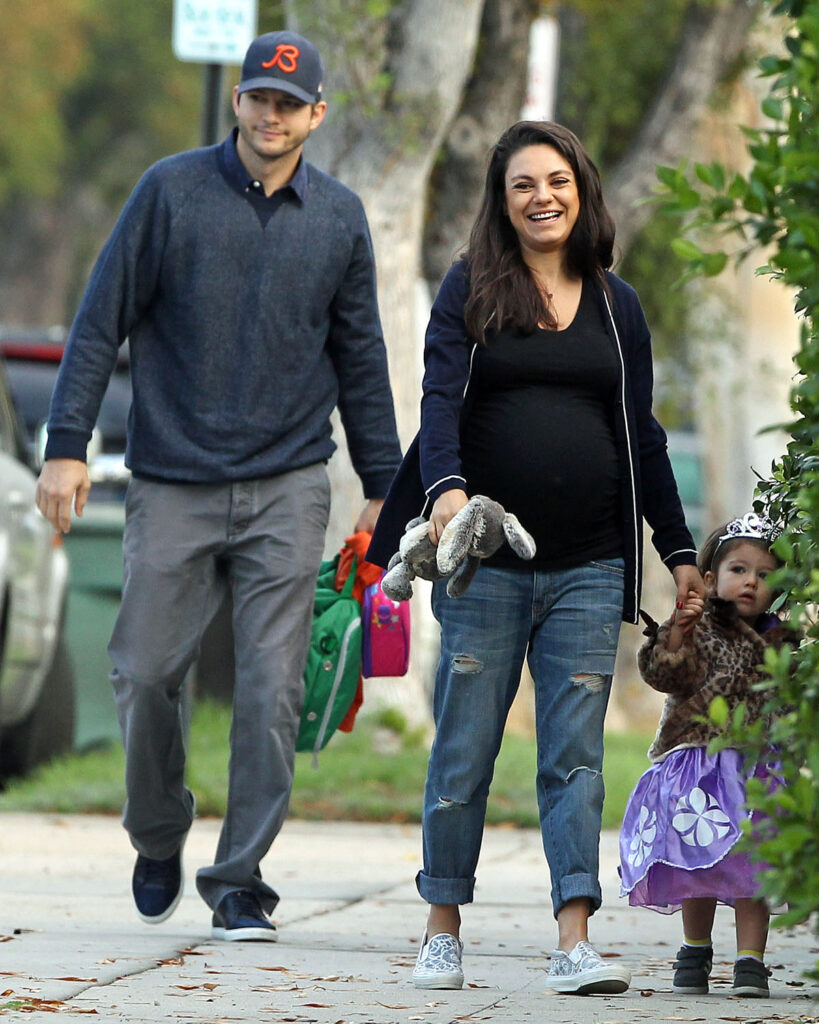 Photo credit: Cover Images, Getty Images and Avalon Red