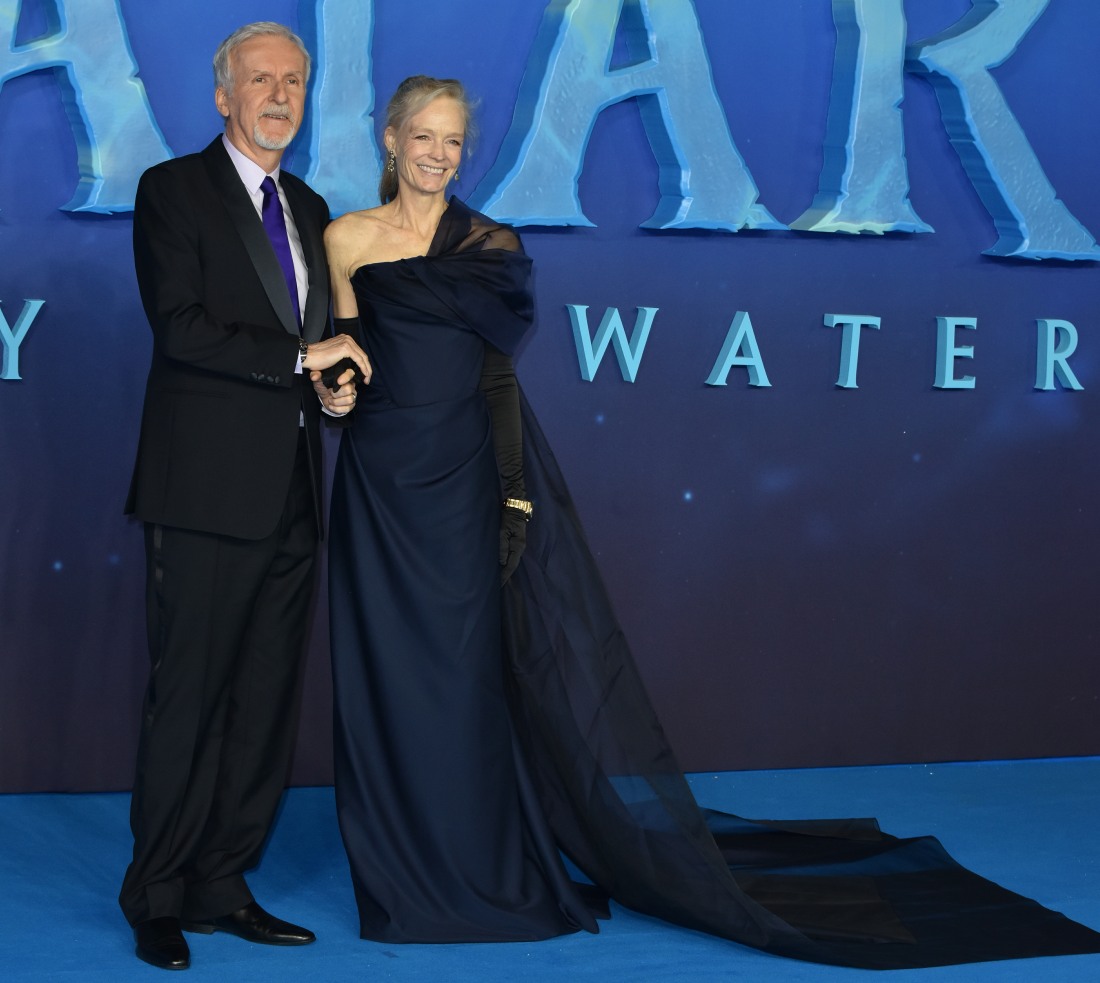 Here are some photos from last night's London premiere of Avatar: The Way of Water. I find myself in a strange position this month, where I'm actively rooting for a couple of big-budget films to bomb. This film is one of them, Babylon is the other. I hope audiences reject both of these movies to a crazy degree. Will it happen that way? Probably not, but a girl can dream. So what do I have against Avatar? No one asked for it and James Cameron has said that it will need to make $2 billion at the box office to break even. Come on. That's insane. So, Cameron attended the premiere with his wife Suzy Amis Cameron. *uses gossip mojo powers* FAIL!!
More photos from the premiere: Zoe Saldana in Alexander McQueen Pre-Fall 2022. The dress is actually quite nice? I kind of wish the skirt wasn't completely sheer, but she looks great. I'm shocked that she's still with Marco Perego too. They have three kids together (8-year-old twins and a 6-year-old) and we never hear much about the family.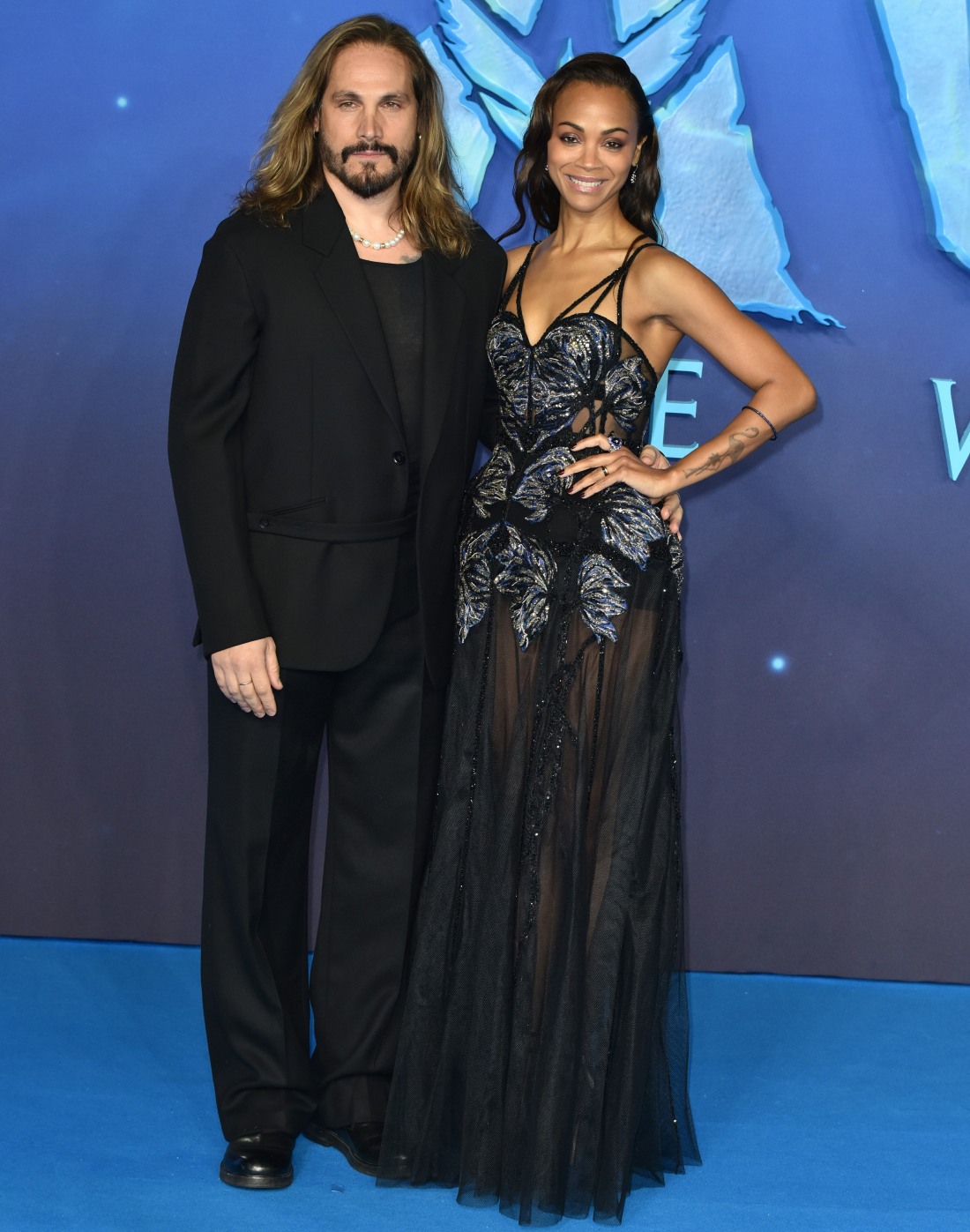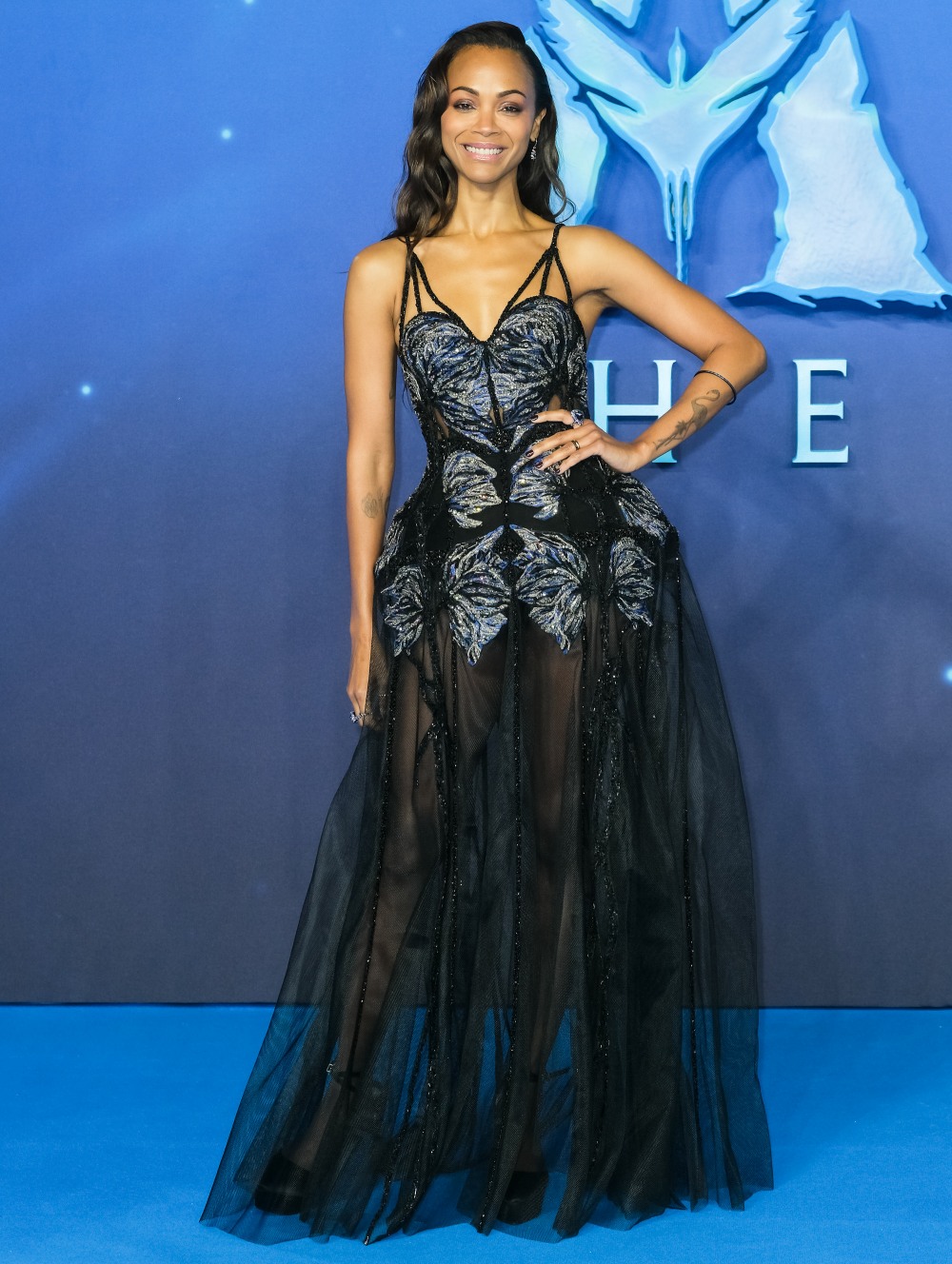 Kate Winslet wore Badgley Mischka. Eh. Kate has been favoring this particular style and silhouette for years now, what amounts to a column dress. Some looks are better than others and this one is okay. It seems way too tight in the bust and armpits, and I wish this wasn't such a muted grey, but otherwise… it's okay.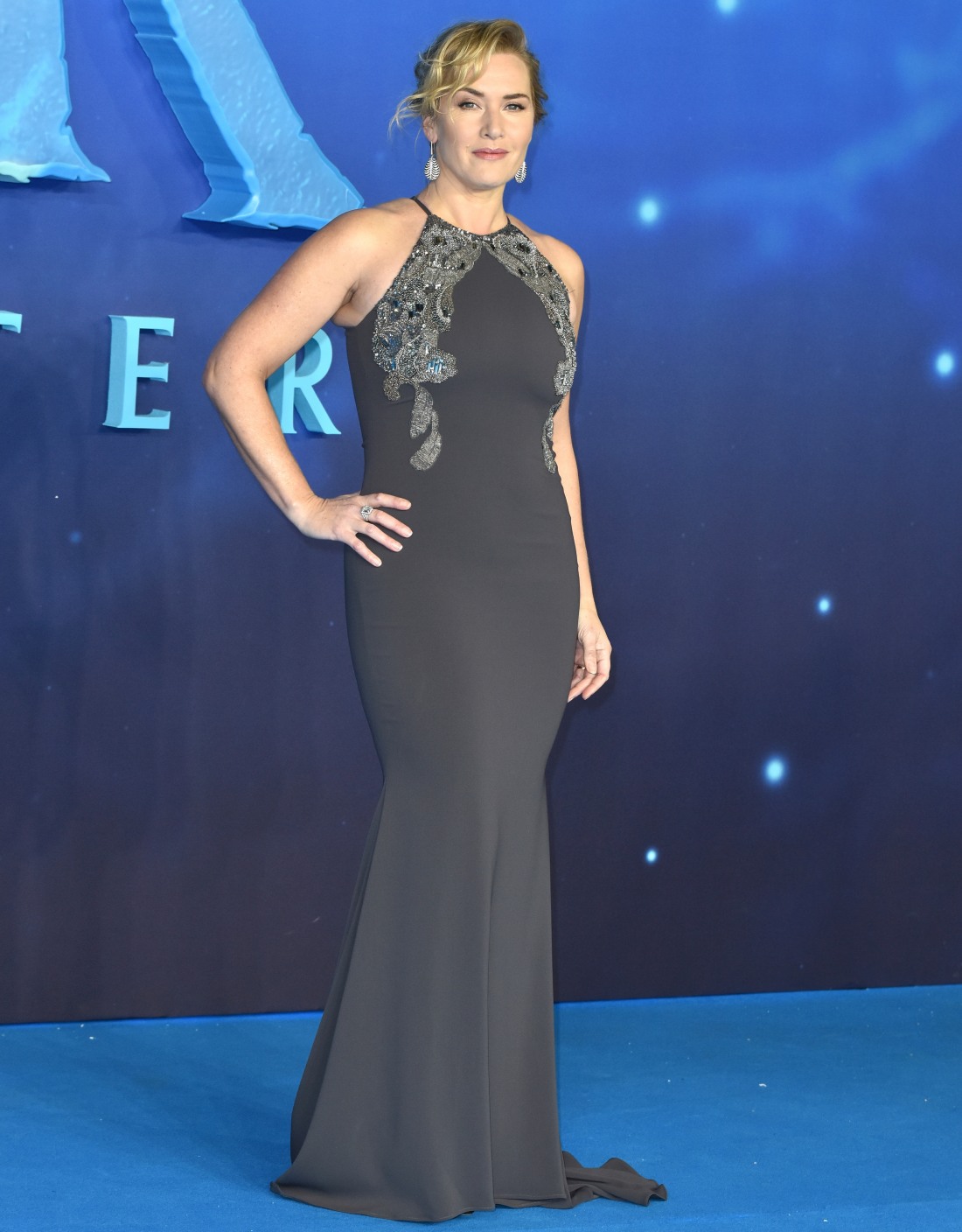 Sam Worthington and his wife Lara. Sam looks… good? Aussie genes.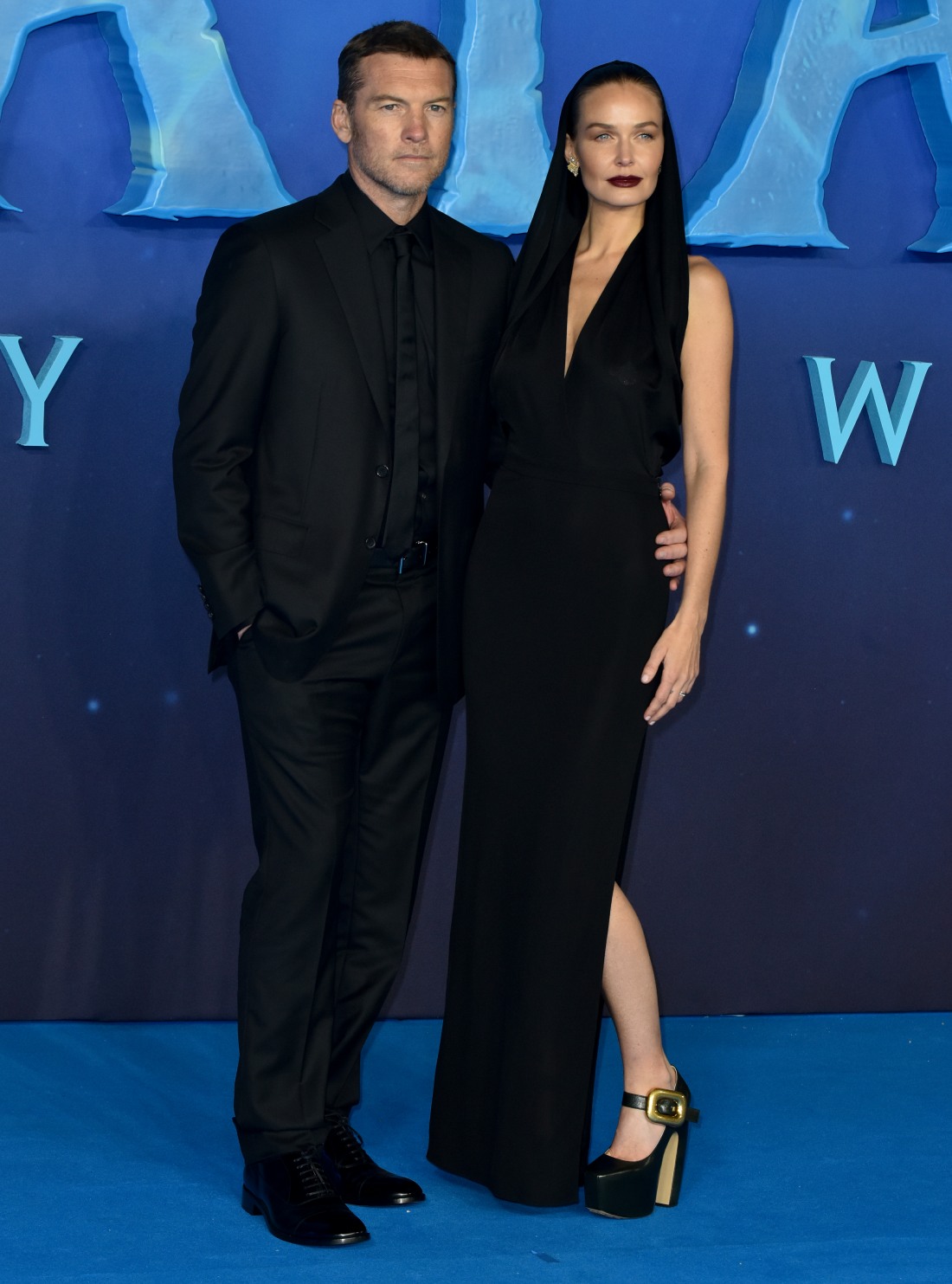 Jourdan Dunn (who is not in the movie) wore Elie Saab to the premiere. I like the velvet but she looks cold!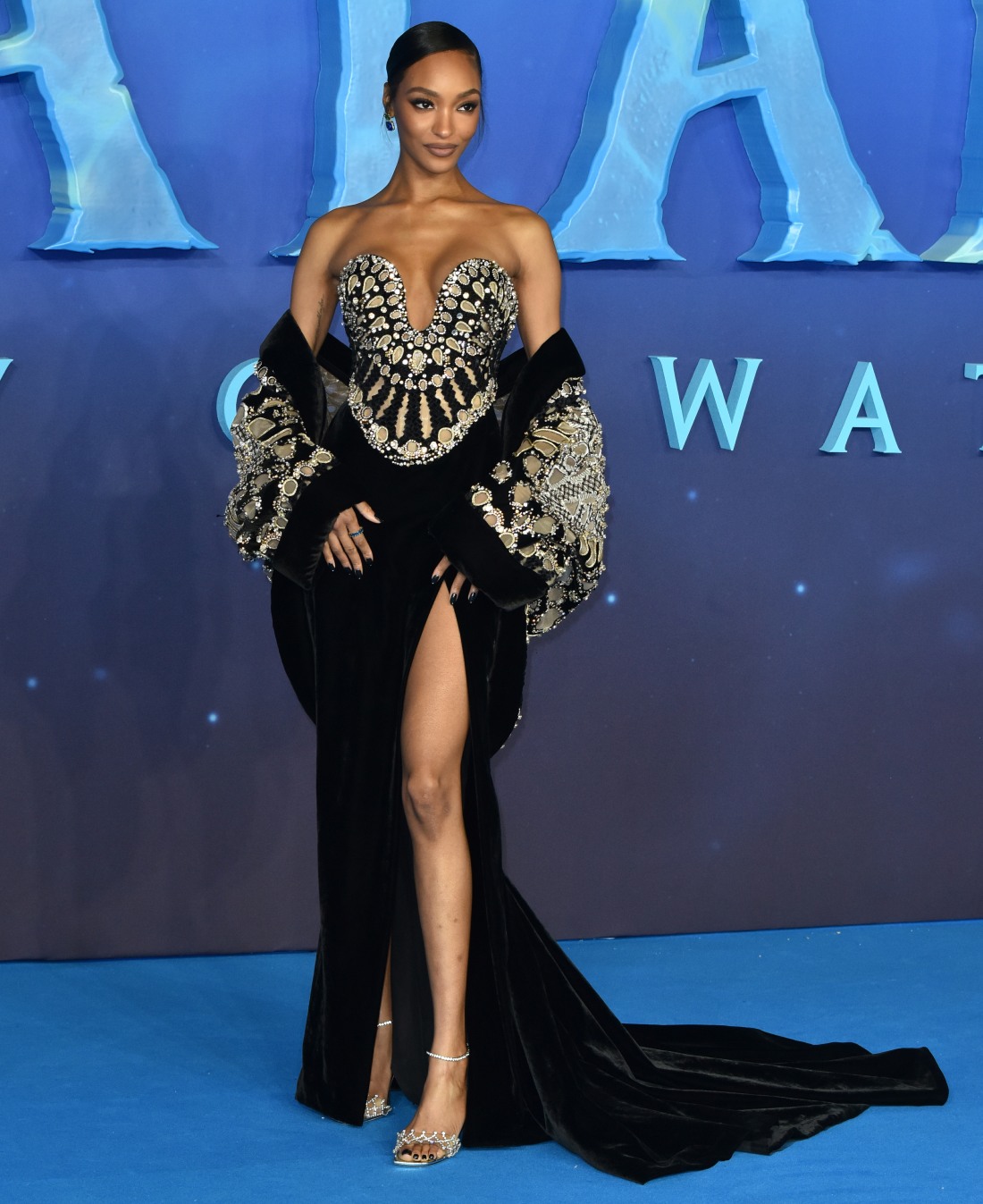 Photos courtesy of James Warren / Bang Showbiz / Avalon and Julie Edwards / Avalon.