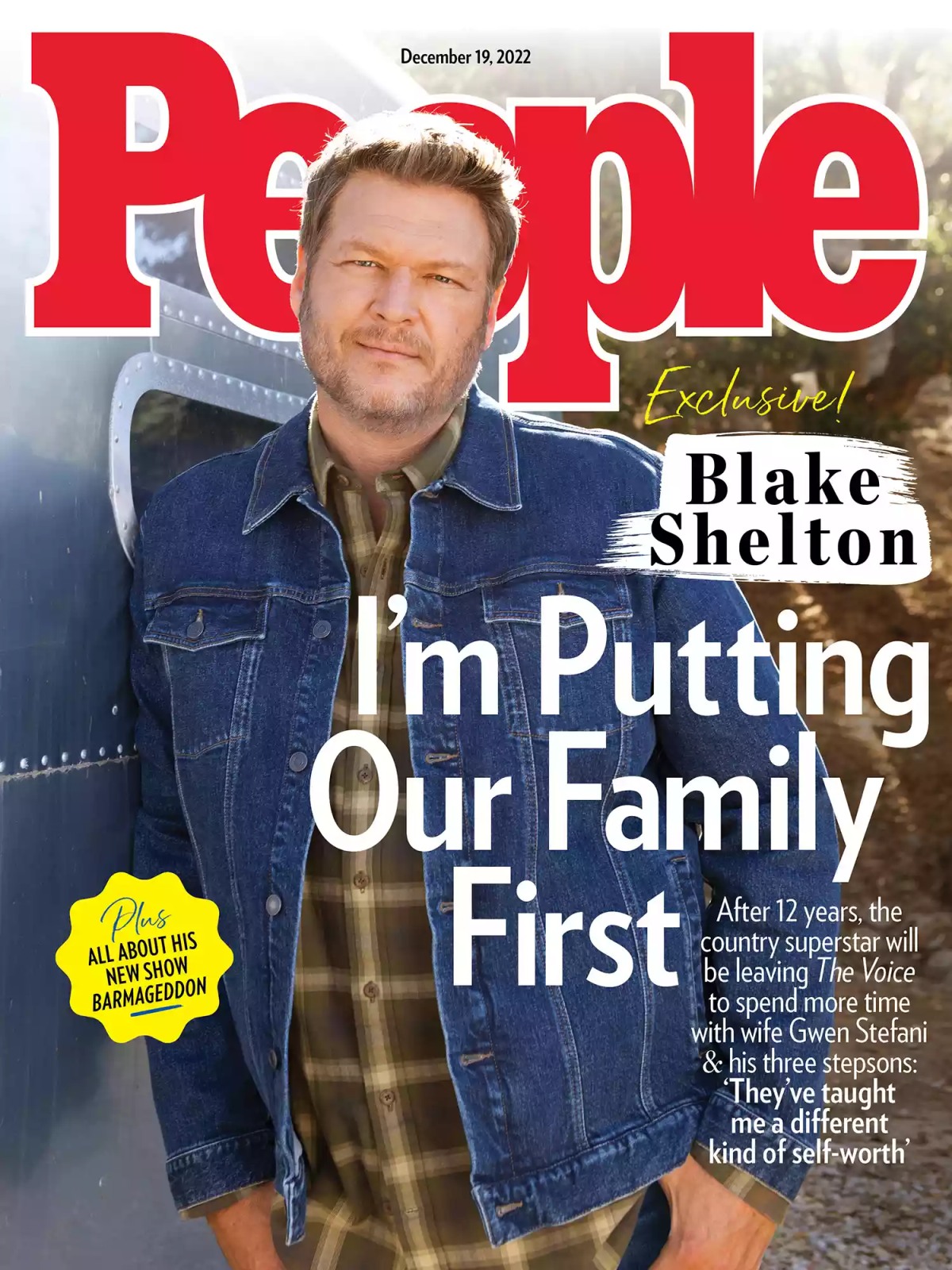 Blake Shelton and Gwen Stefani got married in the summer of 2021 after dating since 2015. I still enjoy their romance and relationship. I honestly get a kick out of them and how much they mesh. Despite all of her fashionista-cred and rock-star image, Gwen is a traditional family girl. Blake provides that and then some – he loves and adores Gwen and her three sons. While Gavin Rossdale is still involved in his sons' lives, make no mistake, those are Blake's kids too. Well, Blake covers this week's People Magazine (and not Prince William, lol) and this interview was pretty charming. Blake talks a lot about his new game show, Barmageddon, and his family. Some highlights:
Gwen & Blake are very into gardening: The couple have grown multiple gardens' worth of zinnias and sunflowers, and the Icelandic lilies are still a work in progress. "We go way over-the-top. It's embarrassing how much we spend on seeds. Besides music, gardening has been our biggest bonding activity."

A slower pace: "Gwen and I have done so much traveling and touring and work the first half of our lives that now we're like, 'Hey, I'm good to put my sweatpants on at 6 p.m. and watch Ozark eight times.' That's our life now, and we love it."

Leaving 'The Voice': "The holdup over the years has been that it's a hard thing for me to let go of. I've been here literally since the first minute. When I started on The Voice, that was 10 years into my career as a country artist. I never really made it to the A-level of country artists until I became a coach. The show did a hell of a lot more for me than I brought to the table at the time. I've far exceeded anything I thought I could ever accomplish in the entertainment world."

He's prioritizing time with Gwen & the kids: "If I walked away from my career at this time, the only thing that I run the risk of is having regrets that I'm missing out on some more important things in life. For now, that's our kids. This isn't about me anymore and never will be again. Even though I'm a stepparent, I take that job very seriously. The kids see me as a very important person in their life. [When they ask], 'Why isn't Blake here?' I take that stuff to heart. I've made plenty of money, but you can't buy time back. I don't want any regrets."

He loves when the whole fam is in Oklahoma: "We get away from everything [in L.A.], and we're just us. It truly does feel different. That's where I feel the most comfortable, happy and safe."

His marriage to Gwen: "The relationship that we have is so natural and so normal. This feels like the easiest thing I've ever been a part of. To me, she's my best friend and everything that I need and lean on."
I had to look up his age, I was like "is he in his late 50s?" He's 46 years old. It's true that he spent decades as a touring artist and splitting his time between Oklahoma and LA, where he had to be for The Voice. I would imagine that he would prefer to spend even more time in Oklahoma, but I think the boys go to school in LA. Anyway, I love that Blake and Gwen are into gardening. He's mentioned before that he's very much a backyard guy, like he's into grilling and doing family stuff outside, it makes perfect sense to me that he and Gwen are also obsessed with planting flowers. I honestly hope Blake and Gwen stay together forever.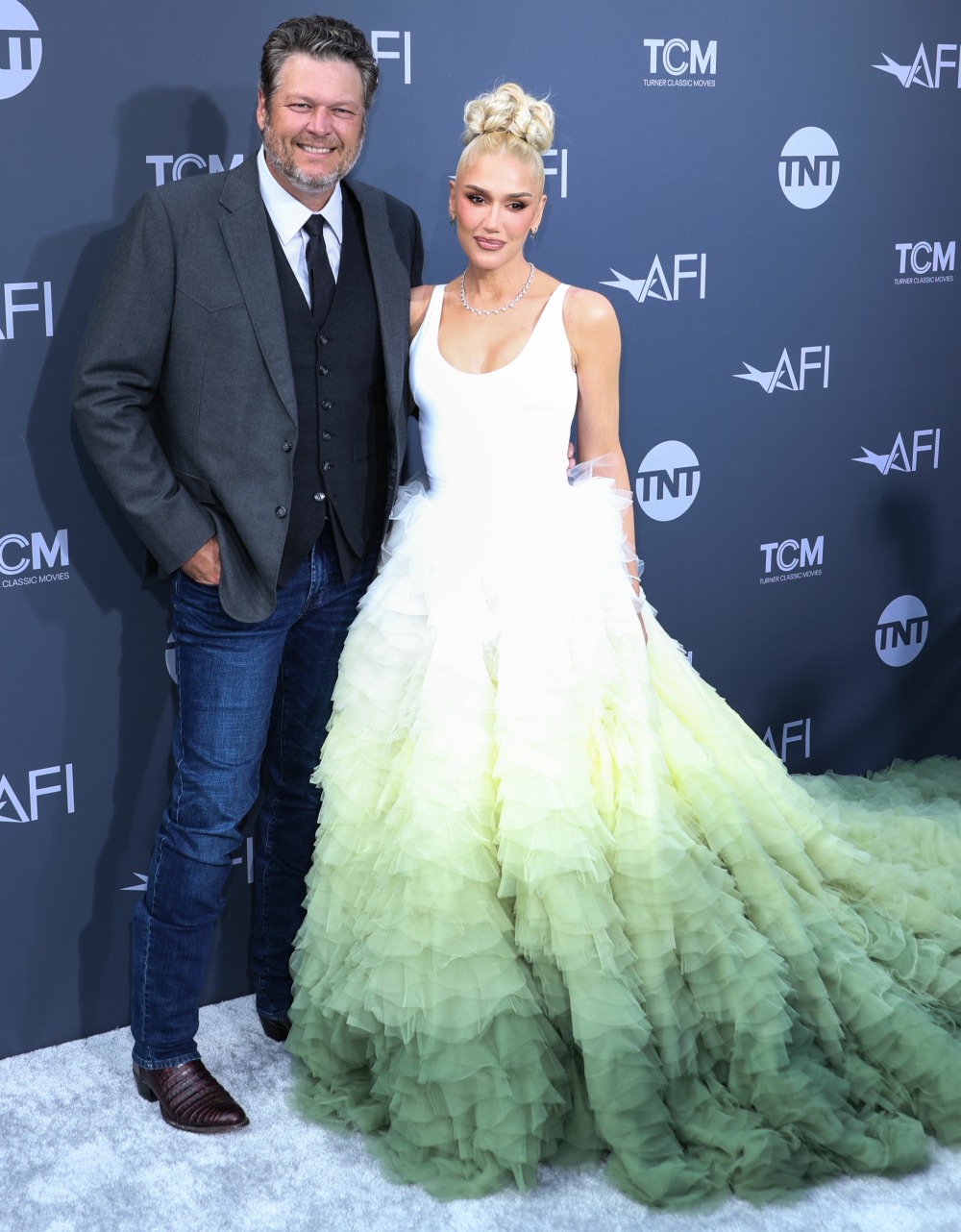 Photos courtesy of Avalon Red, cover courtesy of People.