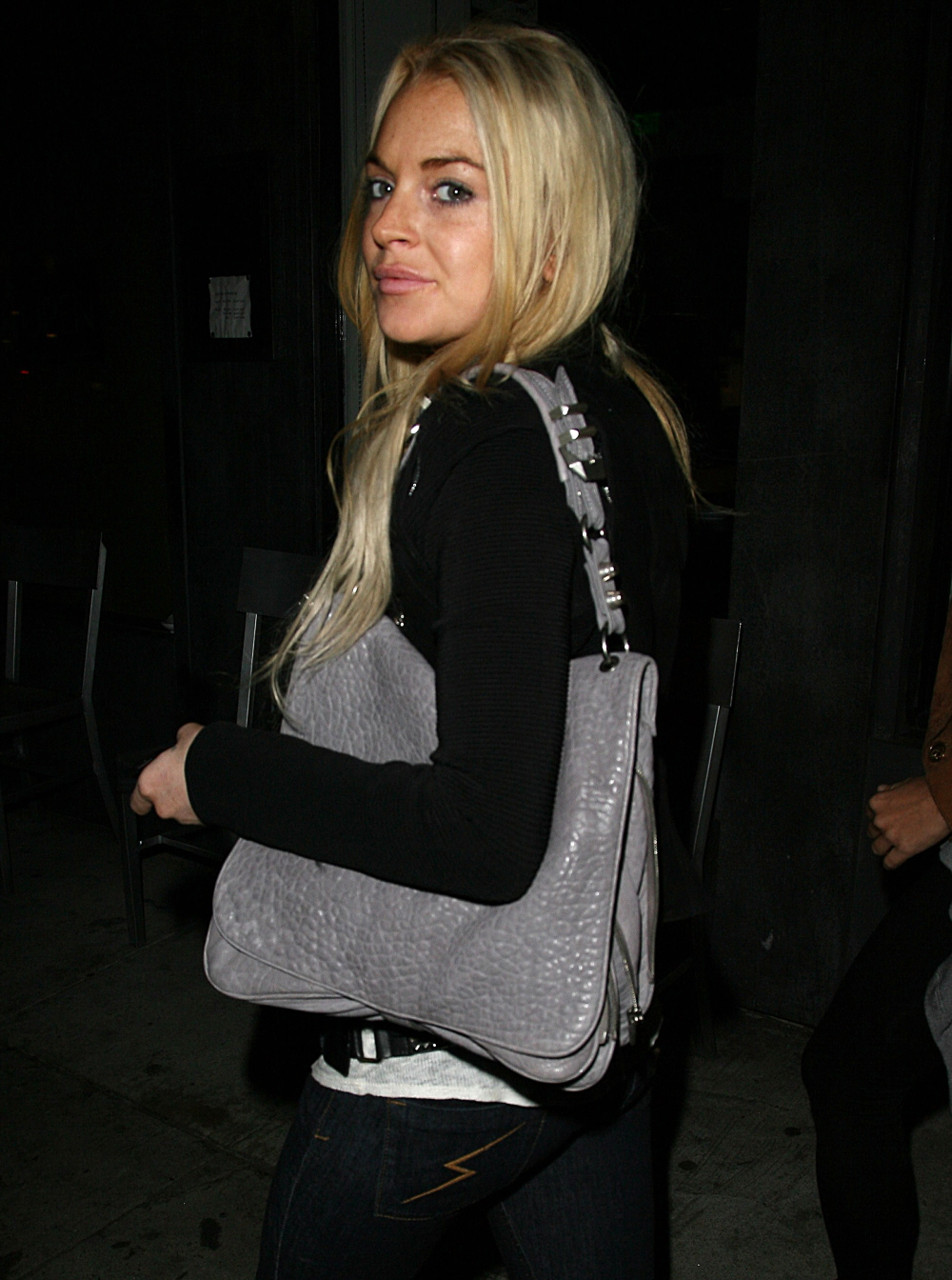 In what now seems like a daily occurrence, Michael Lohan has released yet another tape of Dina Lohan talking about how screwed up their daughter is. Previously, we heard Dina telling Michael that Lindsay needed to go to rehab, and that Lindsay was drinking and taking Adderall. Today's release is in the same vein – but Dina releases some information that had only been hinted out previously. According to Dina (who, for the record, was most likely being taped by Michael without her knowledge), Lindsay was dating Heath Ledger at the time of Heath's accidental overdose. This, according to Dina, "f-cked her up" and Dina is afraid that Lindsay will overdose much in the same way Heath did. You can hear the tape at Radar here, and here's Radar's report:
In a shocking revelation, Dina Lohan drops the bombshell that her daughter Lindsay was secretly dating Heath Ledger when he died and his death devastated her. In the explosive recorded audio tape of a phone conversation between Dina and Michael Lohan, Dina says that Ledger and Lindsay had been dating at the time of his tragic death in January of 2008.

"And she was dating Heath when he died," Dina reveals to Michael. "I don't know if you know that, but I know cause I would drop her off and they were friends very, very close, ok?"

Dina told Michael about the relationship because she was afraid for Lindsay's life too: "Because when she's drunk or takes an Adderall with it she will do something like Heath Ledger did in a second without thinking."

She said that the actor's death was a terrible shock to Lindsay. "That f—-d her up," Dina says.

In the 2008 call, Dina discusses how desperate the situation was for her daughter. "She cannot be alone," Dina tells Michael. "When she sleeps here she sleeps with me… she has fears from being little and what you did to us."

Dina and Michael's nasty divorce has been something Lindsay has said had a negative affect on her life. Dina defends Lindsay's assistant Jenni Muro, telling Michael that Muro was going to save Lindsay.

In the calm but passionate conversation Dina told Michael that Lindsay needed someone with her at all times to control her, and her assistant Muro provided that help as did another assistant named Laurie.

Lindsay's mother was also worried about her relationship with Samantha Ronson, telling Michael that she thought Lindsay should walk away but it wasn't that easy of a decision for her daughter. "It's very easy for a rational person to say. But for an irrational person who has a problem with her DNA and alcohol and Adderall and asthma and every other things she's got wrong with her."
[From Radar]
The Heath and Lindsay rumors have been around since before his death, honestly. I remember hearing about Heath and Lindsay partying together shortly before his death, I remember Lindsay talking about Heath in cryptic terms immediately after his death. Michael has even said that he fears Lindsay will die "like her close friend Heath Ledger." So, would it be a huge surprise to learn that Heath and Lindsay were probably sleeping together? Not really. Although I think at that point in his life, Heath had several girlfriends, you know? Honestly, the quote I found more interesting was this one: "When she sleeps here she sleeps with me… she has fears from being little and what you did to us." Uh… Dina, if Michael is such an abusive son of a bitch (which I'll buy), then why are you spilling all to him over the phone?
Here's Lindsay Lohan at Katsuya restaurant in West Hollywood, California on November 9, 2009 "with what seems to be mixed emotions about the shutterbugs… Lindsay after a few steps gave in and smiled for the cameras." Credit: FAME.