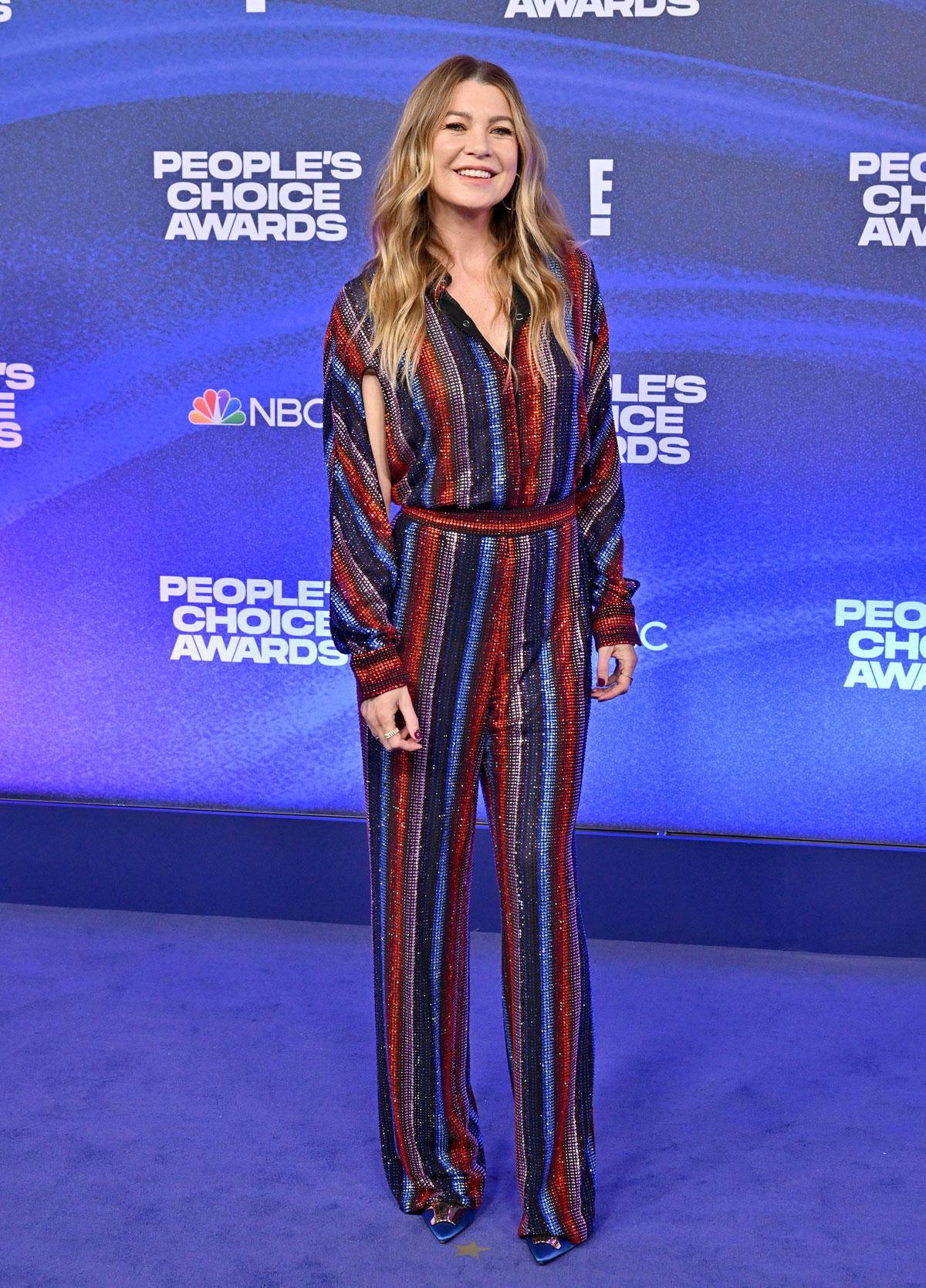 After 19 years, Ellen Pompeo's titular character is leaving Grey's Anatomy. It wasn't a death, or a man, or a job that finally got Meredith Grey to leave Seattle. She's doing it for her daughter. And possibly Ellen is doing it because she hated the last few seasons just as much as the rest of us did. Just kidding! Ellen appeared on Drew Barrymore's talk show to talk about the why behind her departure, her experiences on the show, and what's next for her.
On leaving Grey's: About her exit, Ellen shared, "I feel super happy, but listen the show has been incredible to me and I've loved a lot of the experience. Listen it's just I gotta mix it up a little bit. I'm fifty-three, my brain is like scrambled eggs…I gotta do something new or I'm literally gonna turn into like, you can't do the New York Times crossword puzzle every single day. I mean nineteen years, that's more than people keep their kids in their house, like people keep their kids in their house until they're eighteen and then they send them off to college, so this is like me like going away to college."

On what she's doing next: Ellen responded on her plans, "I have a lot that I'm doing. I have three kids and so I take care of them, and it's really important for me to be around for them and be more present for them. I'm gonna do a limited series for Hulu in the spring which is a very cool kind of crazy true story." According to Variety, Ellen is set to star in a Hulu miniseries inspired by real life events.

On if there was a best kisser on Grey's: Drew asked, "You've had a lot of handsome co-stars on the show, was there anyone that was easier to kiss?" Ellen then responded, "Listen, you know I love Patrick Dempsey. I love him and him and we had a great time together and I also love Scott Speedman my current love." Drew then chimed in, "How fun is Speedman?" Ellen responded, "Speedman is hot. Speedman is very hot."

On a habit she's trying to kick: Finally Drew asked Ellen if there was a habit she wanted to kick. Ellen responded, "Yes. I'm actively trying to stay up later. I go to bed too early, it's not sexy. I gotta stay up later."
The recent precipitous decline of the show aside, I don't think anyone can blame Ellen for wanting to leave. Nineteen years is a long time! As she points out, that is longer than many kids live in the home, but also, that's an incredibly long time to stay at one job, doing the same thing. No matter how much they try to switch it up for her at that job, with producing and directing, etc, it's still the same job, at the same place. I'm 33, have been at my job for seven years, and my brain is also like scrambled eggs. But writing for Celebitchy has been great for unscrambling. So I get why she's leaving and wants to do something else. Her next project doesn't sound that interesting though. It sounds like a TV version of those Orphan movies. As for the best kisser on Grey's, I feel like she had to say those two guys because those were her two main love interests. But she really seemed to like the Meredith/Deluca relationship (RIP) as would we all.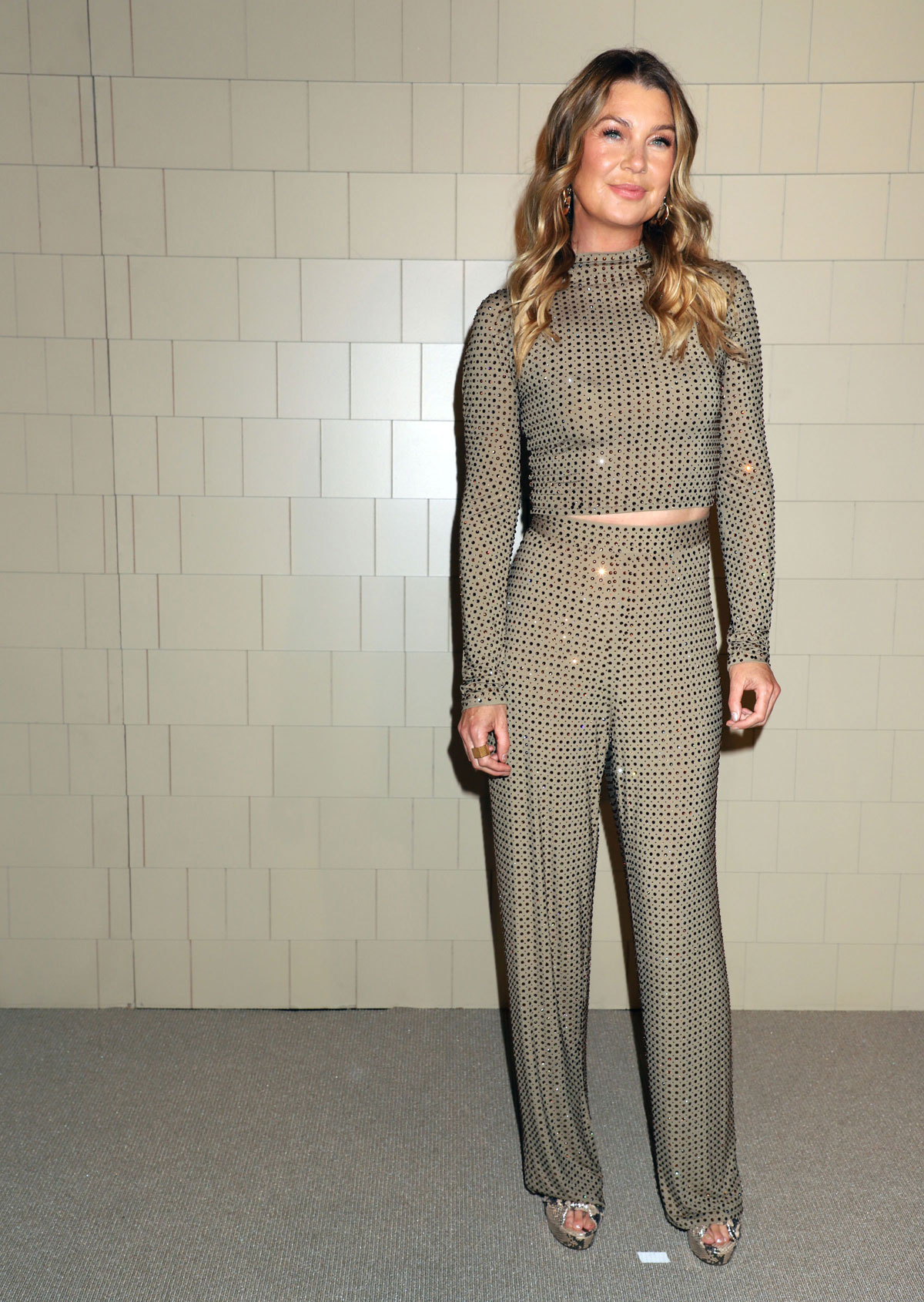 Photos credit: BauerGriffin/INSTARimages.com/Cover Images, Arlene Richie/JPI Studios/Avalon, Getty Images and via Instagram