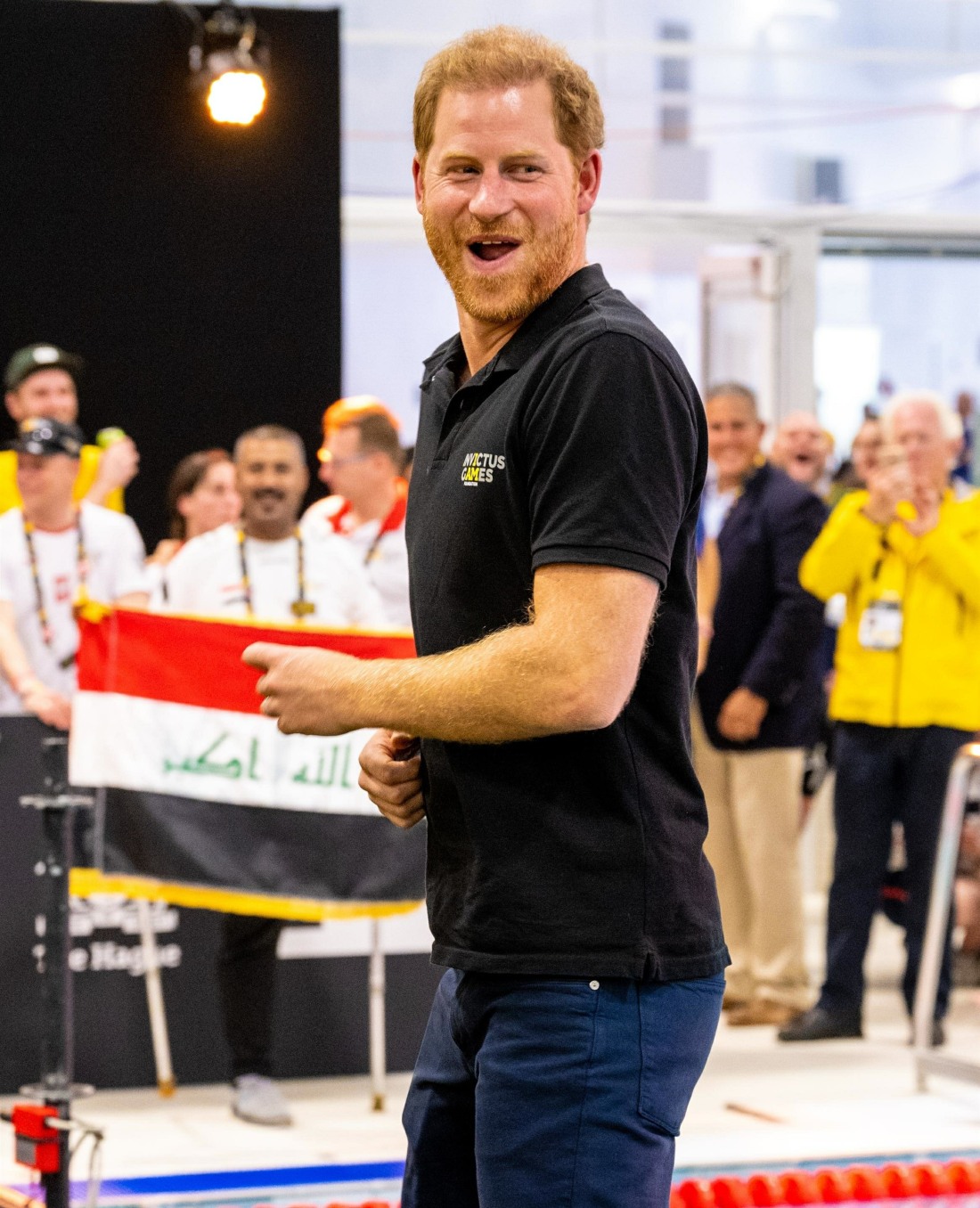 Last night, 60 Minutes dropped the teaser for Prince Harry's interview. Anderson Cooper apparently went to sunny Montecito to interview Harry before Christmas, and the interview will air on next Sunday's 60 Minutes (which comes on at 7 pm EST). Here's the teaser:
Something which struck me – and it's the striking thing about Harry's participation in interviews – is that Harry is his own man, Harry knows what he wants to say, Harry isn't afraid to go on the record, Harry doesn't need to be fed talking points or have staff interfere to massage coverage. Harry wanted to speak to Oprah, so he did. Harry knew exactly what he wanted to say and not say to Hoda Kotb. Harry called Gayle King to give an update after the Oprah interview. And now this, Harry sitting down with Anderson Cooper on one of the most prestigious magazine journalism programs in America. Some will say "well, Prince William would never be allowed to do that!" William could choose to speak whenever he wanted to, on the record, in an interview to clear the air about anything. William doesn't – he prefers to be "managed" by his Tory handlers, likely because those Tory handlers worry about how badly William would come across in a loose interview setting. Speaking of, William's Tory handlers are back to crying about how the brothers' relationship is "hanging by a thread."
The relationship between the Prince of Wales and his estranged brother is 'hanging by a thread' ahead of the publication of Harry's tell-all memoir, sources have said. Insiders fear the strained relationship between the brothers is likely to be further damaged by attacks on Prince William and his wife Kate in the controversial book, due out next week.

Sources say that while the King is deeply hurt and bewildered by Harry's actions, he is still keen to keep a line of communication open, however guarded. 'Whether Prince William would be so receptive is another question,' one source said. 'Things are hanging by a thread as it is after the past few months, and from the sounds of it Harry's memoir is unlikely to help.'

The Daily Mail has previously reported that while friends find it hard to believe that the brothers will never talk again after all they have been through, William feels betrayed and angered by his brother's constant attacks on the Royal Family. There is also deep concern that anything they say privately could be made public by Harry or Meghan.
Royal sources have literally been whining about the state of the brothers' relationship for years and Harry keeps talking. You know why Harry keeps talking? Because he doesn't give a sh-t about supplicating himself to his brother's ego. Harry has made it clear over and over again: William screwed him over, William attacked Meghan, William needs to be held to account. The British media refuses to pull at any of those threads, they stick with their royal sources (William's people), who keep telling them the same version of "William will never forgive Harry!"
Update: OMG, 60 minutes just released this clip!! OMG.
Photos courtesy of Avalon Red, Backgrid, Cover Images.