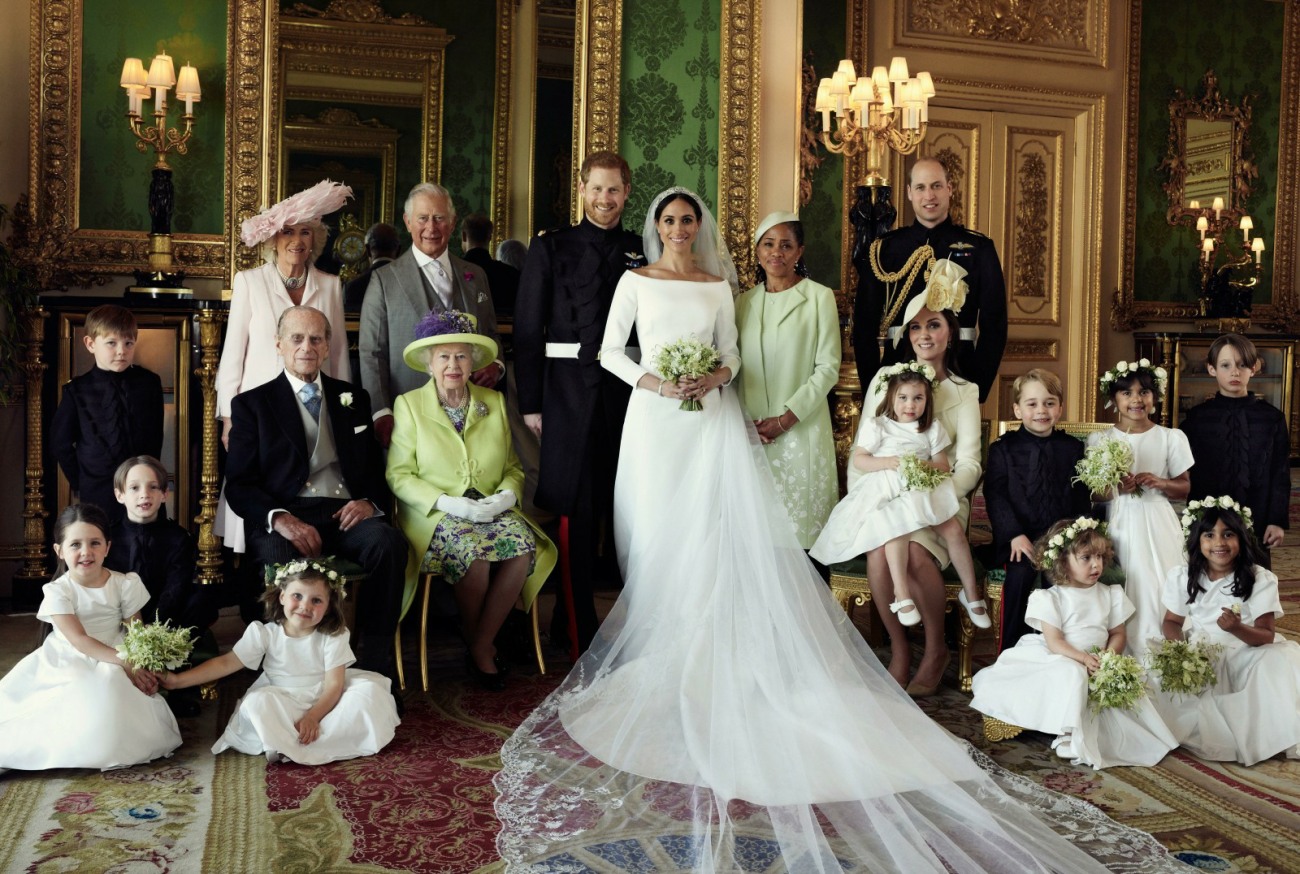 Remember, the Sun got their hands on a copy of Prince Harry's Spare because some Spanish bookstores put the book out early. Which means that all of the Murdoch-owned media is furiously translating En La Sombra (the Spanish title of the memoir) to English so they can be the first to report the juiciest parts. Which has made for some pretty crazy reporting around Spare. The Sun and the Daily Mail both tried to parse Harry's comments about the big "Kate made Meghan cry" story, which was a centerpiece of so many smears from 2018 to present day. In his memoir, Harry does get into some of the dirty details about just how Meghan and Kate's fallout happened. These sections are pretty crazy, and again – that's because most of this is coming from Rupert Murdoch's cracked-out team of translators. From the Telegraph (which isn't Murdoch-owned, but I'm using this piece because it seems the most complete):
The Baby Brain incident: The Princess of Wales demanded an apology from the Duchess of Sussex after she suggested Kate had "baby brain", according to Prince Harry's autobiography. Harry claims Kate told Meghan: "You talked about my hormones. We are not close enough for you to talk about my hormones!" when the two couples met for a reconciliatory tea at Kensington Palace in June 2018. He suggests the "offended" Princess of Wales was holding onto the upholstered side of her chair so hard that her fingers had gone white. The altercation allegedly took place over the phone when the two women had discussed the timing of the wedding day rehearsals just weeks earlier. Harry claims Meghan recalled the conversation, acknowledging that when Kate said she had forgotten something insignificant, she had suggested it might be "baby brain". According to Harry, his wife looked perplexed that her sister-in-law had taken such offence and insisted it was the way she spoke to her friends.

William gets aggressive with Meghan: Harry goes on to suggest that William then pointed at Meghan and said her "rude" comment were not the way things were done in Britain. The Duchess then apparently told William to "take your finger out of my face".

Fashion contacts: In the same chapter, Harry suggests that there was tension between the two women from the "early days" due to a misunderstanding over Kate thinking Meghan wanted her "fashion contacts" when in fact she had her own.

Weird grievances: He suggests William and Kate were also put out because the Sussexes didn't give them Easter presents – and admits that they took offence when the Prince and Princess of Wales switched place cards and changed seats at their wedding. Harry says the couple had followed the American tradition of placing couples next to each other but that William and Kate had insisted spouses sit apart on their table. Acknowledging the pettiness of the squabbles, Harry writes: "Had it really come to this? Shouting at each other about place cards and hormones?"

The bridesmaids' dress fitting tears: Acknowledging there was a disagreement, Harry suggests Kate demanded that Meghan have the ill-fitting dresses completely remade four days before the wedding and then initially refused to take Charlotte to see the Duchess's tailor, Ajay, for adjustments, even though he had been waiting since 8am. He claims he returned home to find Meghan, who had also been dealing with the stress over her father pulling out of the wedding after suffering a heart attack, on the floor sobbing. He adds that Kate came round the next day with flowers and a card to apologise. Echoing Meghan's insistence on Oprah Winfrey that it was Kate who made her cry, and not the other way round, Harry claims Kate acknowledged the story was "completely false" during another meeting between the two couples in December 2018, allegedly telling Meghan: "I know Meghan that I was the one who made you cry."

Good lord: He also admits the couple were envious of William and Kate's lavish home furnishings, referencing their walnut bookshelves and priceless art 0- while they had to make do with an IKEA lamp and discount sofa, bought from sofa.com with Meghan's credit card.
They really stuck the spare in a dilapidated shack and they made Meghan buy the couch? Ladies, I would have been like "you know what? Enough." As for all of the weird energy baby brain, Easter gifts and fashion contacts… it sounds like Kate had her back up from the word go. I still remember Kate's panic when Harry and Meghan got engaged – she literally made her mom come over to help her plot. Let's see…imagine throwing a tantrum about… sitting next to your husband at a wedding. Well, Kate probably didn't want to be near him. And at long last, we have some context for the fakakta bridesmaid fight. It wasn't AT a fitting, it was because Kate refused to take Charlotte to a fitting even though Kate "demanded" that an entirely new dress be made for Charlotte. It's giving Wedding Karen.
As for Meghan telling William "Take your finger out my face" – I bet that went down like a lead balloon. Why the f–k is a grown man putting his finger in his SIL's face because she made a completely harmless comment about "baby brain"? From the suspicious lack of context in all of the careful excerpts, I honestly think Meghan probably made the "baby brain" comment as a way to soothe and show support for Kate, like "it's okay, girl, you've got baby brain, sh-t happens, the rehearsal wasn't important." Of course Kate threw a f–king tantrum about it. It definitely feels like William and Kate were both going out of their way to start sh-t with Harry and Meghan.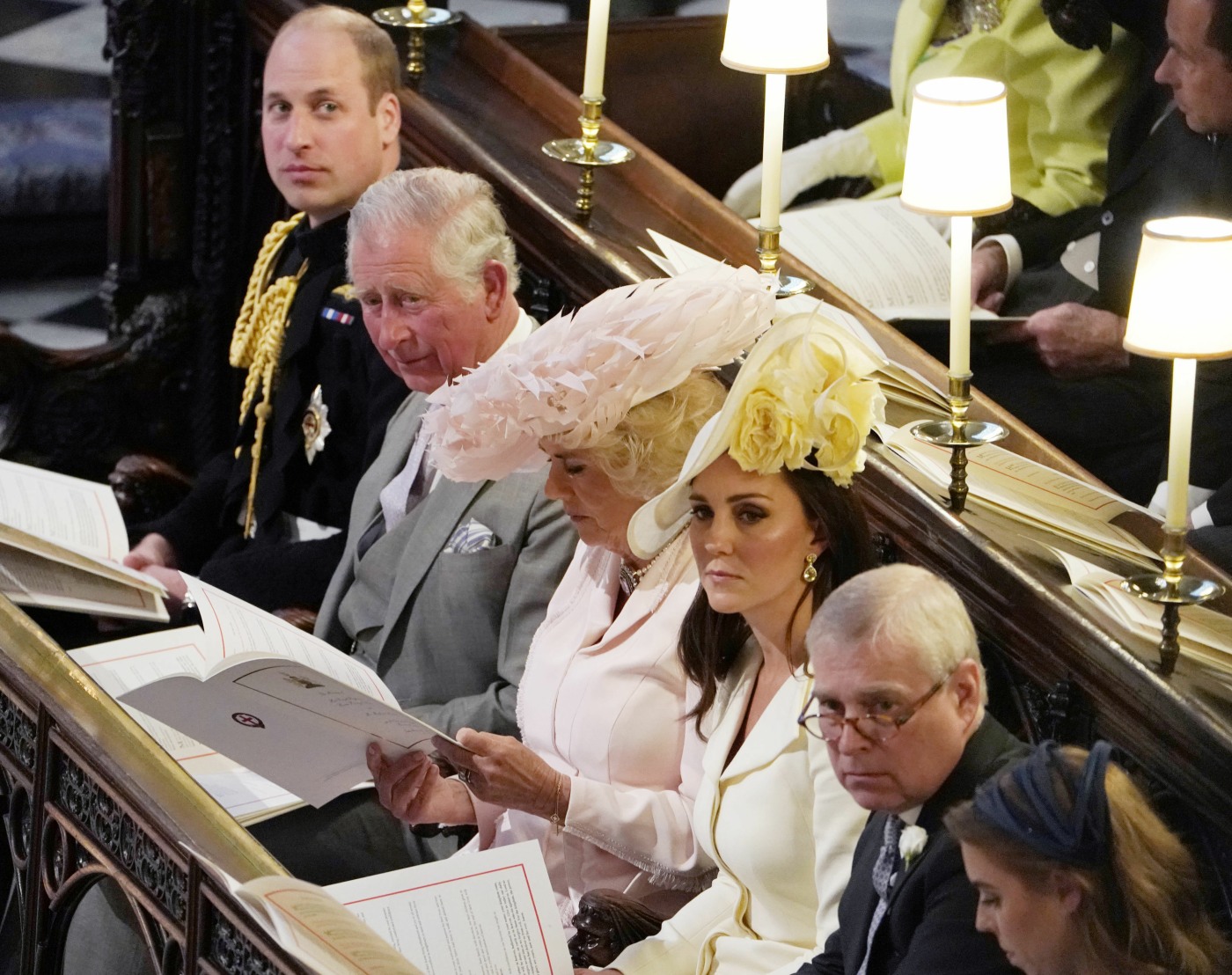 Photos courtesy of Avalon Red.