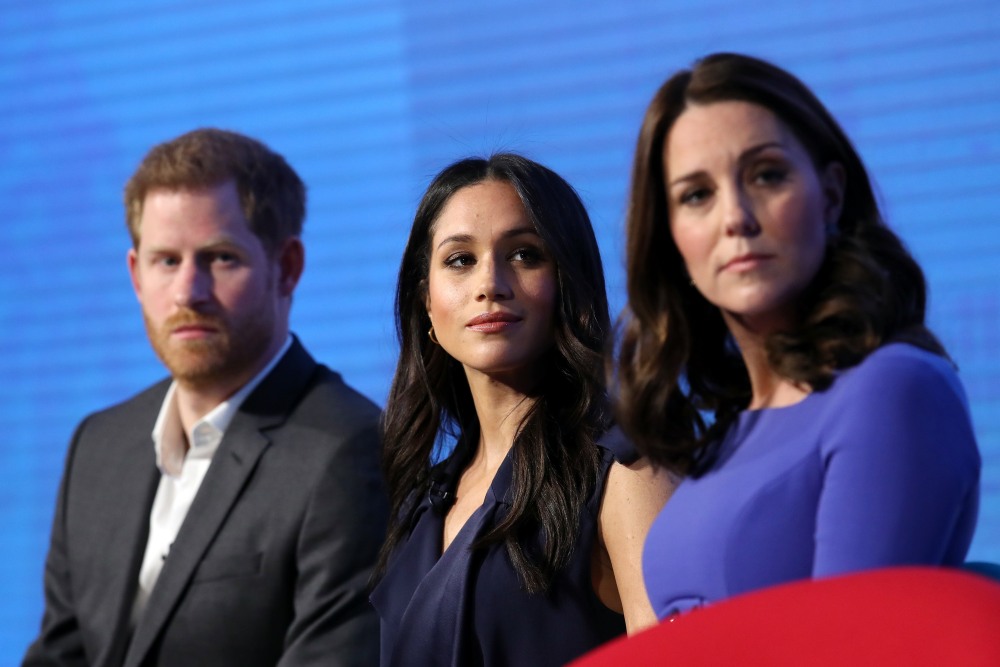 Remember these photos? They're from 2018, the very first time Prince Harry, then-Meghan Markle and the then-Duke and Duchess of Cambridge appeared together at a public forum where they had to actually SPEAK. They appeared together at the Royal Foundation's summit, and it was supposed to be the launch of Kensington Palace's big "Fab Four" branding. The problem is that the big issue was apparent to everyone in the audience, including the royal reporters. That issue? Meghan was self-assured, beautiful, confident and well-spoken. William and Kate looked dull and sputtering. Hilariously, in his memoir, Prince Harry wrote about a moment that went down behind-the-scenes before the Fab Four went out to speak. It involved Meghan asking to borrow Kate's lip gloss.
The family that shares lipstick together… In Prince Harry's forthcoming memoir, "Spare," out Tuesday, the Duke of Sussex remembers a tense moment between his wife, Meghan Markle, and his sister-in-law, Kate Middleton.

Prince Harry recalls an uncomfortable encounter before the fab four's Royal Foundation Forum appearance in 2018 when his new wife asked to borrow Kate's lip gloss when she forgot hers, calling it an "American thing."

"Kate, taken aback, went into her handbag and reluctantly pulled out a small tube," the "Harry and Meghan" Netflix star says. "Meg squeezed some onto her finger and applied it to her lips. Kate grimaced."

Harry goes on to write that they "should've been able to laugh about" the moment but the press "sensed" it was "something bigger."

"I think it had Kate on edge while putting her and everyone else on notice that she was now going to be compared to, and forced to compete with, Meg," Harry admits.
In story after story, William and Kate come across like the dullest, prissiest, most nitpicky people you'd never want to meet. I get that "sharing lip gloss" isn't everyone's cup of tea, much like the hugging issue. Harry seems to think that these things are uniquely "American." They're not – I wouldn't hand out my lip gloss to just anyone. But Meghan and Kate were literally about to become sisters-in-law!! You hug your sister-in-law and you let her borrow your lip gloss without making a prissy face about it. This too was probably some huge "protocol disaster!!" The monarchy will fall if the sacred princess lip gloss is shared with an American peasant! Y'all know that Kate simply didn't want a Black woman touching or using her makeup too.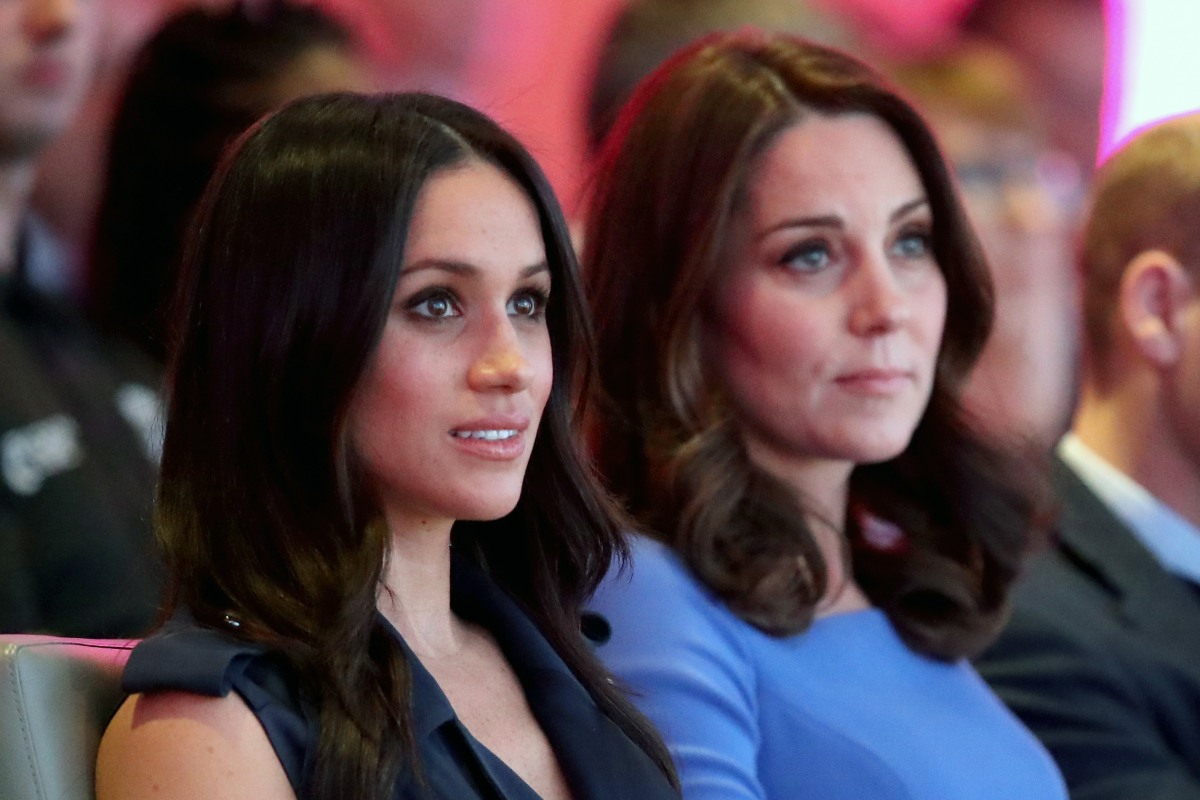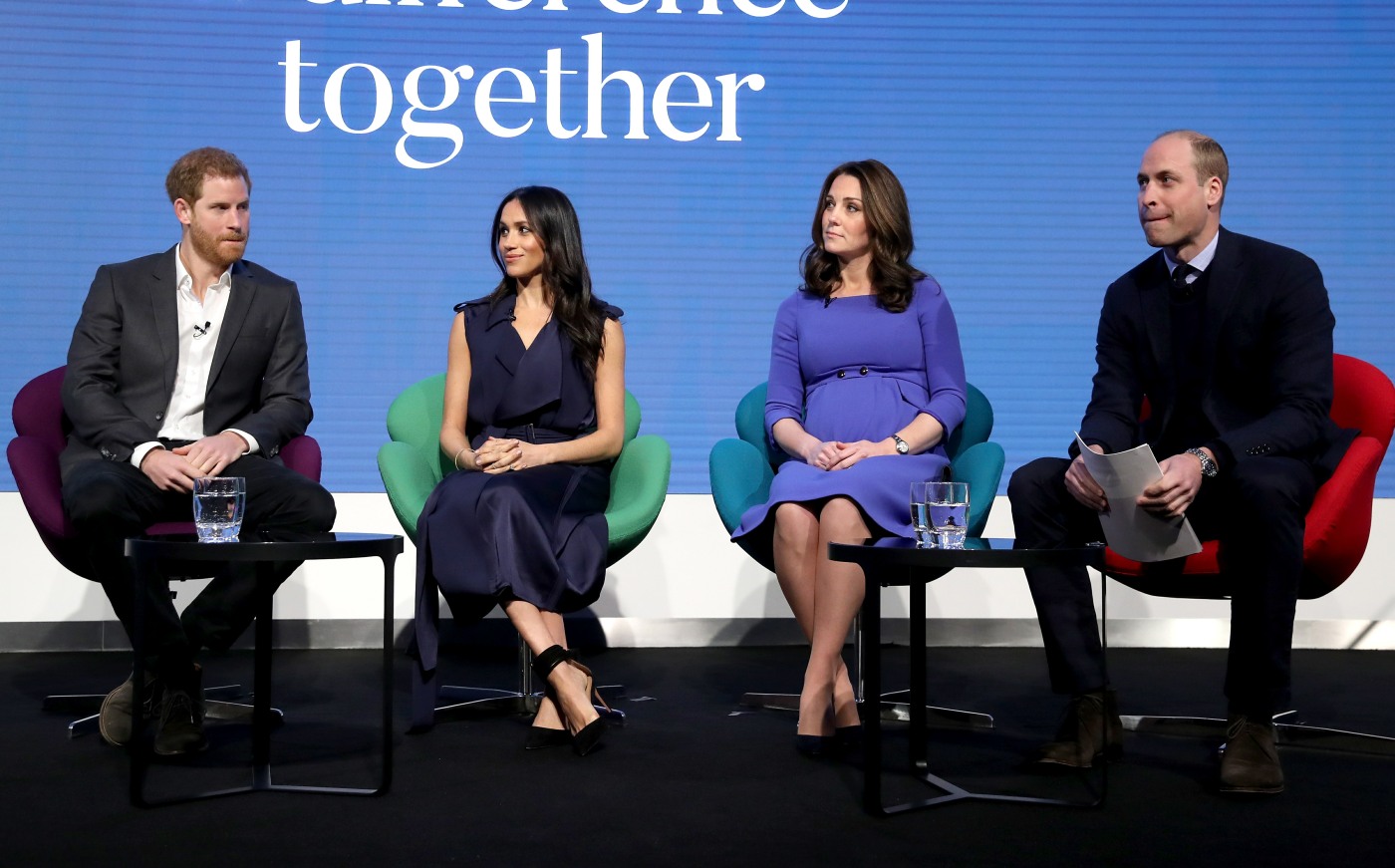 Photos courtesy of Avalon Red.