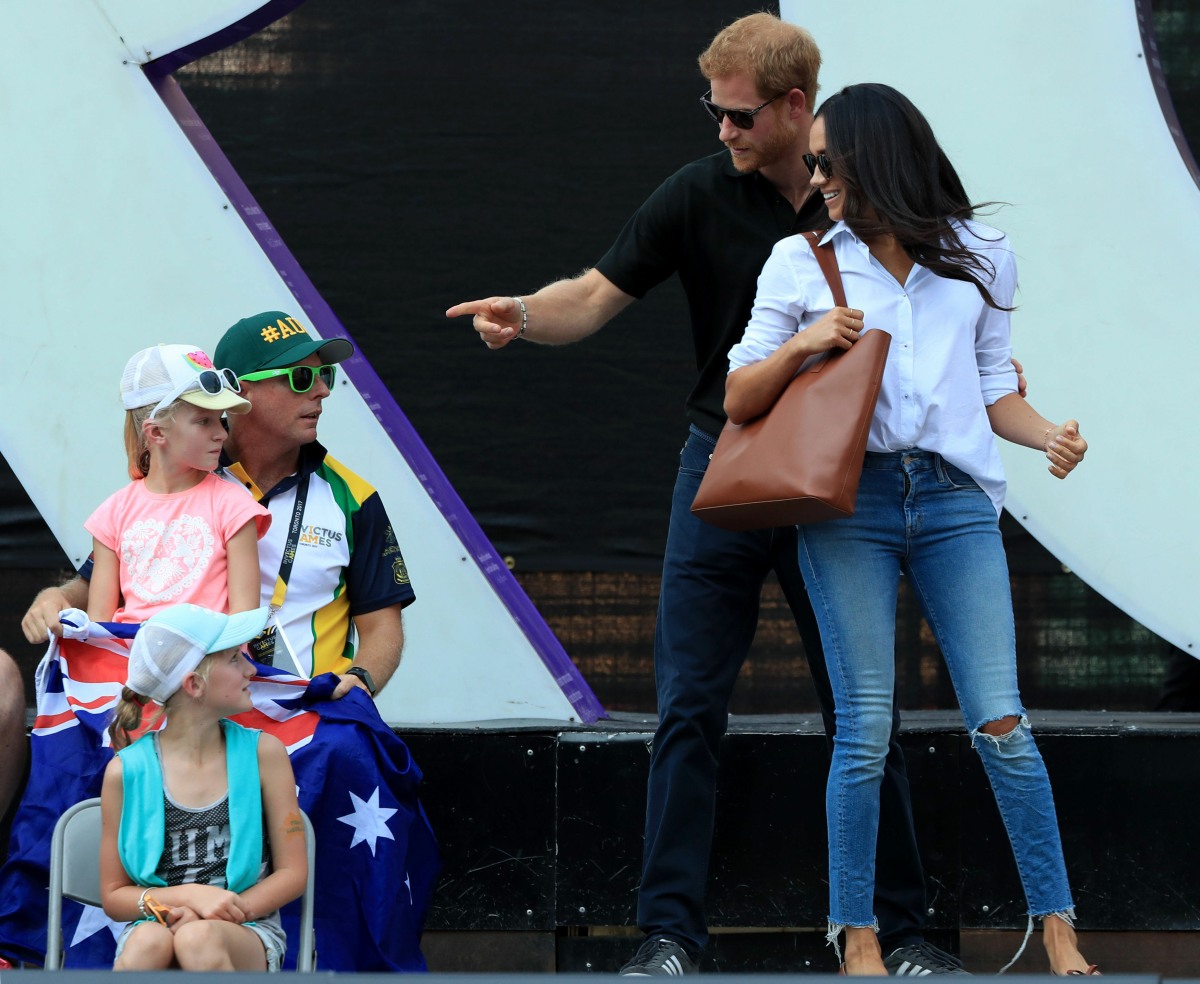 One thing is for sure: Prince Harry has been waiting to write his memoir for decades. He's kept a list of all of his grudges, no matter how minor or how major, and he has been waiting to settle all of his accounts. Even I am surprised and shocked by the level of detail in some of these Spare excerpts, and I covered a lot of this stuff as it was happening. Picture it: Toronto, September 2017. The third Invictus Games, being hosted in the city then-Meghan Markle has called home for years as she's worked on Suits. Kensington Palace gives the okay – Invictus will be the first official public outing for Harry and Meghan. Doria Ragland even flies in to support Meghan and Harry at the games, and all of the photographers get the money shot at the wheelchair tennis match on Day 3 of the games. Harry and Meghan sitting together at the match, holding hands, talking to each other, laughing, being natural and loved-up. The next day, the British media complained about the fact that Meghan wore ripped jeans.
Prince Harry revealed in his memoir, Spare, that he feels his family should have done more to defend wife Meghan Markle against public backlash.

In the soon-to-be released book, Harry, 38, opened up about his and Meghan's first official public outing — the 2017 Invictus Games — for which the California native, 41, donned a classic button-up shirt and ripped jeans. While onlookers were mesmerized by the chemistry between the couple at the event, the "British press" quickly criticized Meghan's distressed denim, Harry recalled in his tell-all. Online trolls even slammed the casual getup as inappropriate.

Turns out, Meghan's Mother jeans, Misha Noonoo blouse and Sarah Flint flats were all "pre-approved" by the palace, he alleges. However, "no one" from the royal family expressed support publicly or denied claims that the former Suits actress had broken protocol. "I mean not anyone at the palace," Harry wrote. "One statement, that week, in defense of Meg … it might've made a world of difference."
While I think ripped jeans would have been inappropriate or worth mentioning if this was some formal event, it was literally just… a sporting event, and Meghan was still Harry's civilian/celebrity girlfriend. She wasn't even a royal fiancee at that moment. Days beforehand, Meghan had attended the Opening Ceremony and she wore a completely appropriate ensemble – a burgundy dress and a leather jacket. Anyway, it's interesting that Harry is giving KP credit for stage-managing the first official outing, even writing that KP approved of Meghan's outfit ahead of time. Of course KP didn't defend Meghan about the ripped jeans commentary – KP was probably behind the commentary in the first place.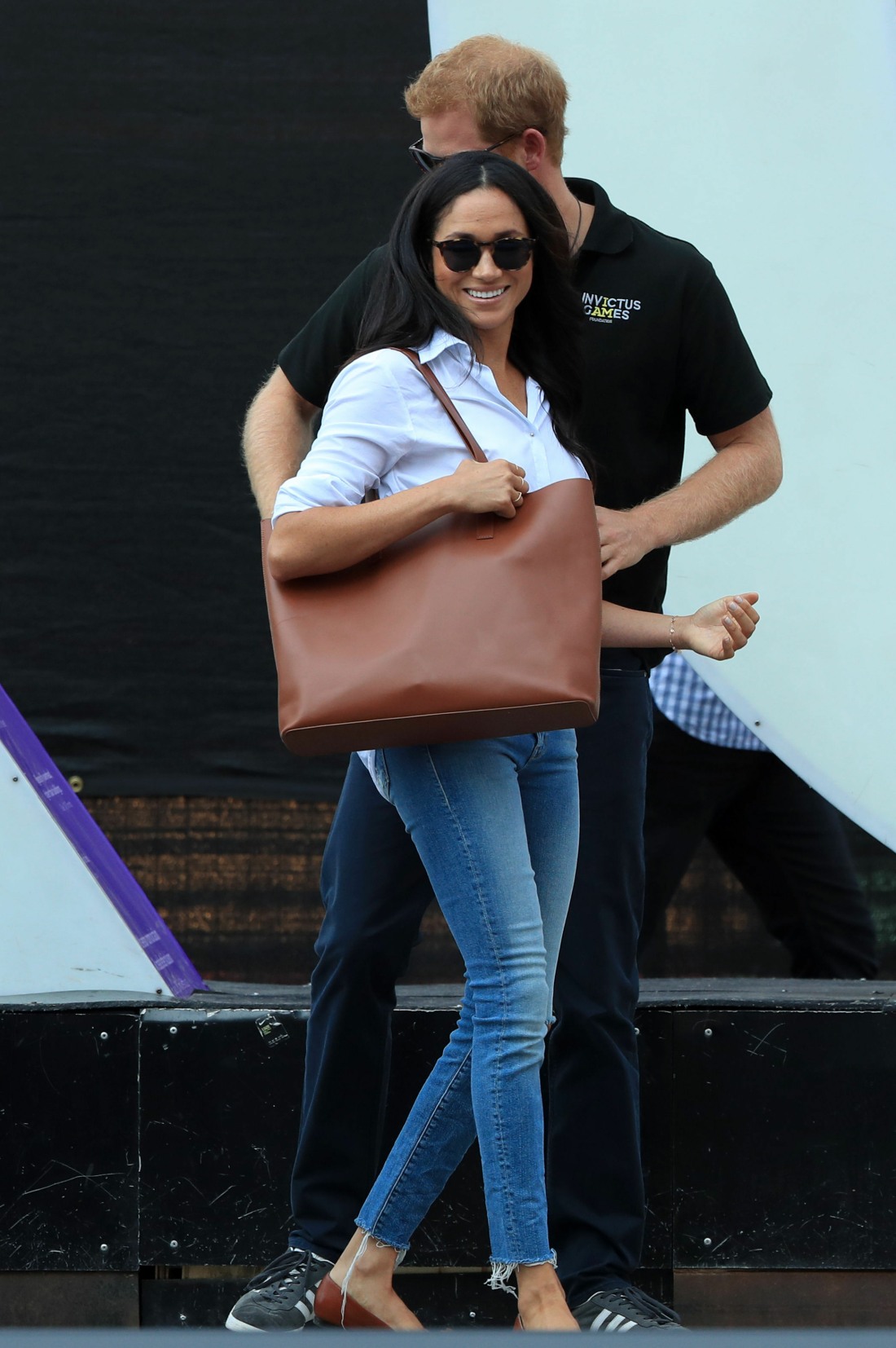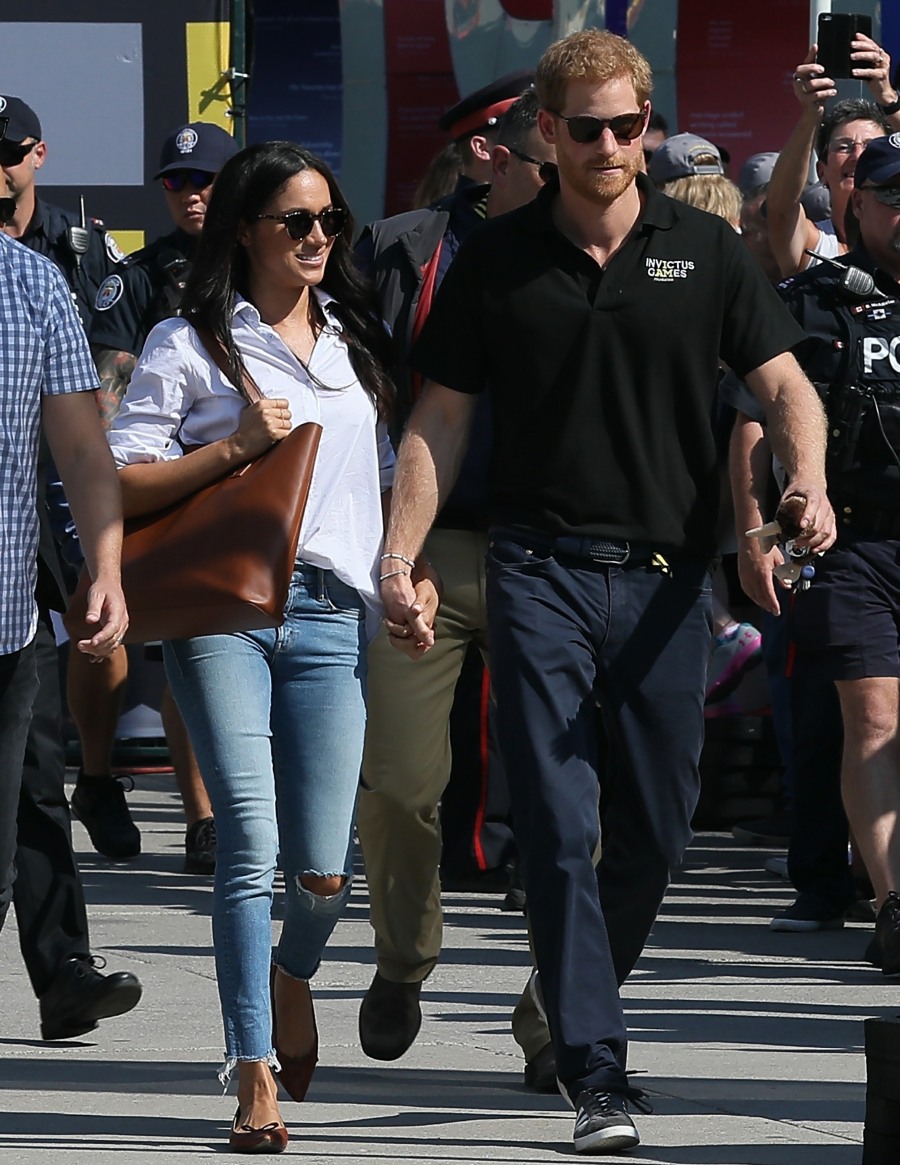 Photos courtesy of Avalon Red, Cover Images, WENN.