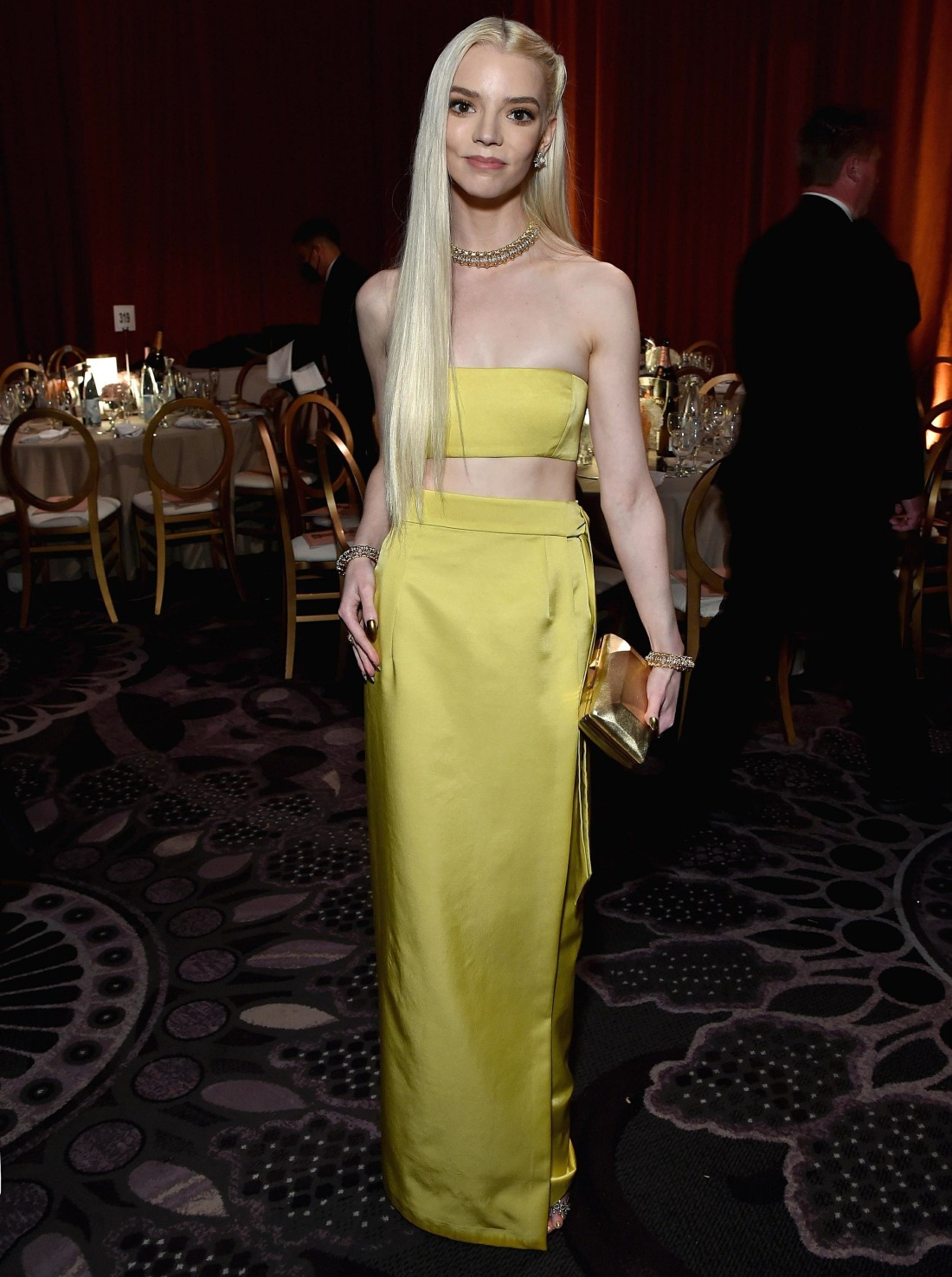 Anya Taylor Joy has her Dior contract and usually it works out pretty well. I mean, Anya can wear anything and she has a model's build and look, so Dior is a good fit for her in every way. But Dior really gave Anya a lemon-chartreuse bandeau top and a wrinkled skirt and said "you're good." I actually have a lot of feelings about putting a pale blonde in this color too – while it doesn't look flat-out bad on her, it does make her look kind of sickly? You could literally put her in any other color!
Elizabeth Debicki was also done dirty by Dior. The fit of this dress, my God. Dior is supposed to be one of the best ateliers in the world! And you're sending women out in these untailored, baggy-boobed messes??
I genuinely thought Jenny Slate looked lovely in this Rodarte. I'm surprised she went with this color and design, but it was very flattering.
Photos courtesy of Backgrid, Getty.

Beverly Hills, CA – Celebrities are seen during the 80th Annual Golden Globe Awards® show at the Beverly Hilton in Beverly Hills. Pictured: Anya Taylor-Joy BACKGRID USA 10 JANUARY 2023 BYLINE MUST READ: The Grosby Group / BACKGRID USA: +1 310 798 9111 / usasales@backgrid.com UK: +44 208 344 2007 / uksales@backgrid.com *UK Clients – Pictures Containing Children Please Pixelate Face Prior To Publication*