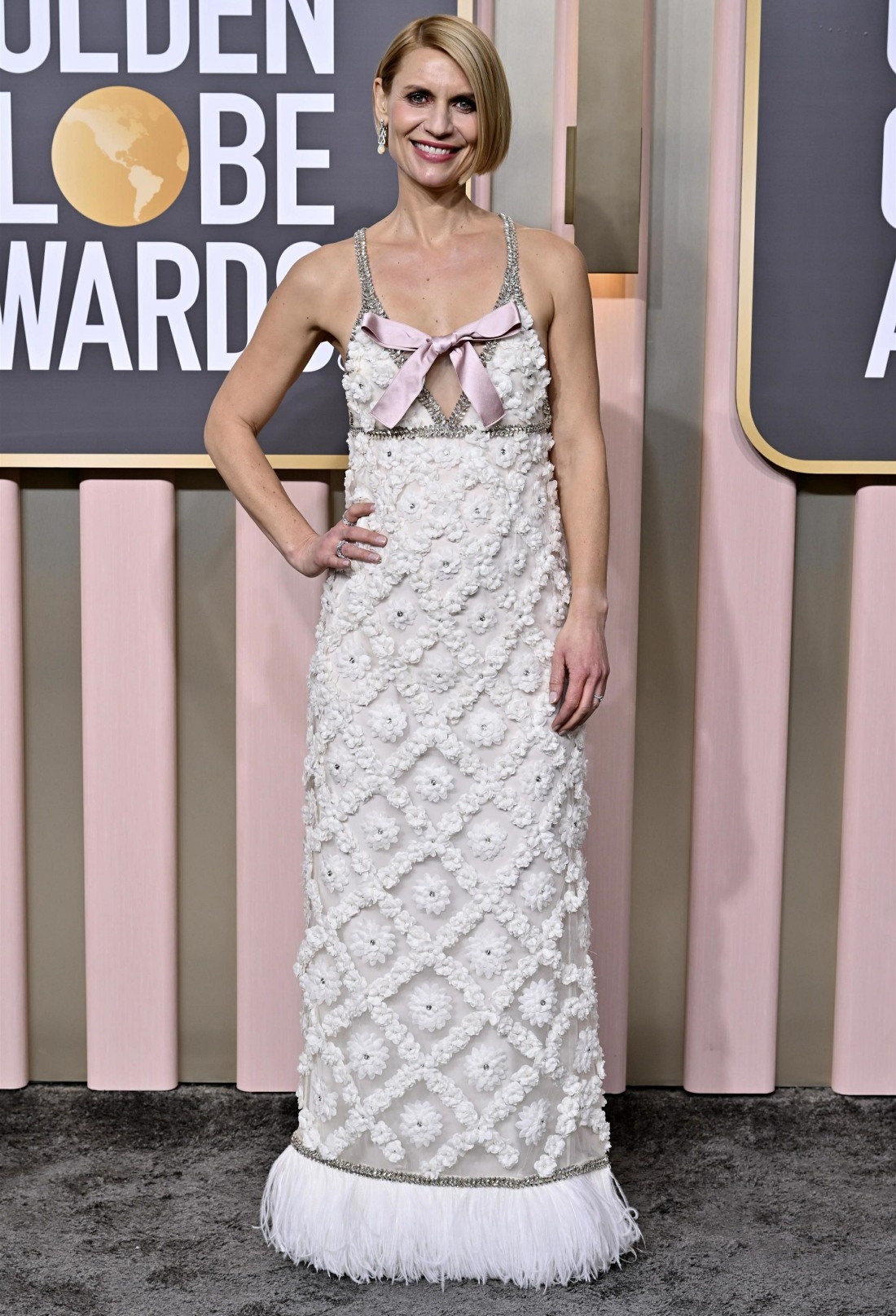 I was so surprised when Claire Danes and Hugh Dancy announced they were expecting their third child earlier this week! They already have two sons, Cyrus and Rowan, and I thought they were done having babies. But no, Claire is knocked up again! Congrats to her. Claire turned up at the Golden Globes last night wearing a pretty horrid dress. I'm sure chose it to hide her bump a little, but jeez, it was so bad. This is Giambattista Valli. Usually, Valli designs are heavy on flouncy skirts and architectural looks. This just feels like an off-day, design-wise.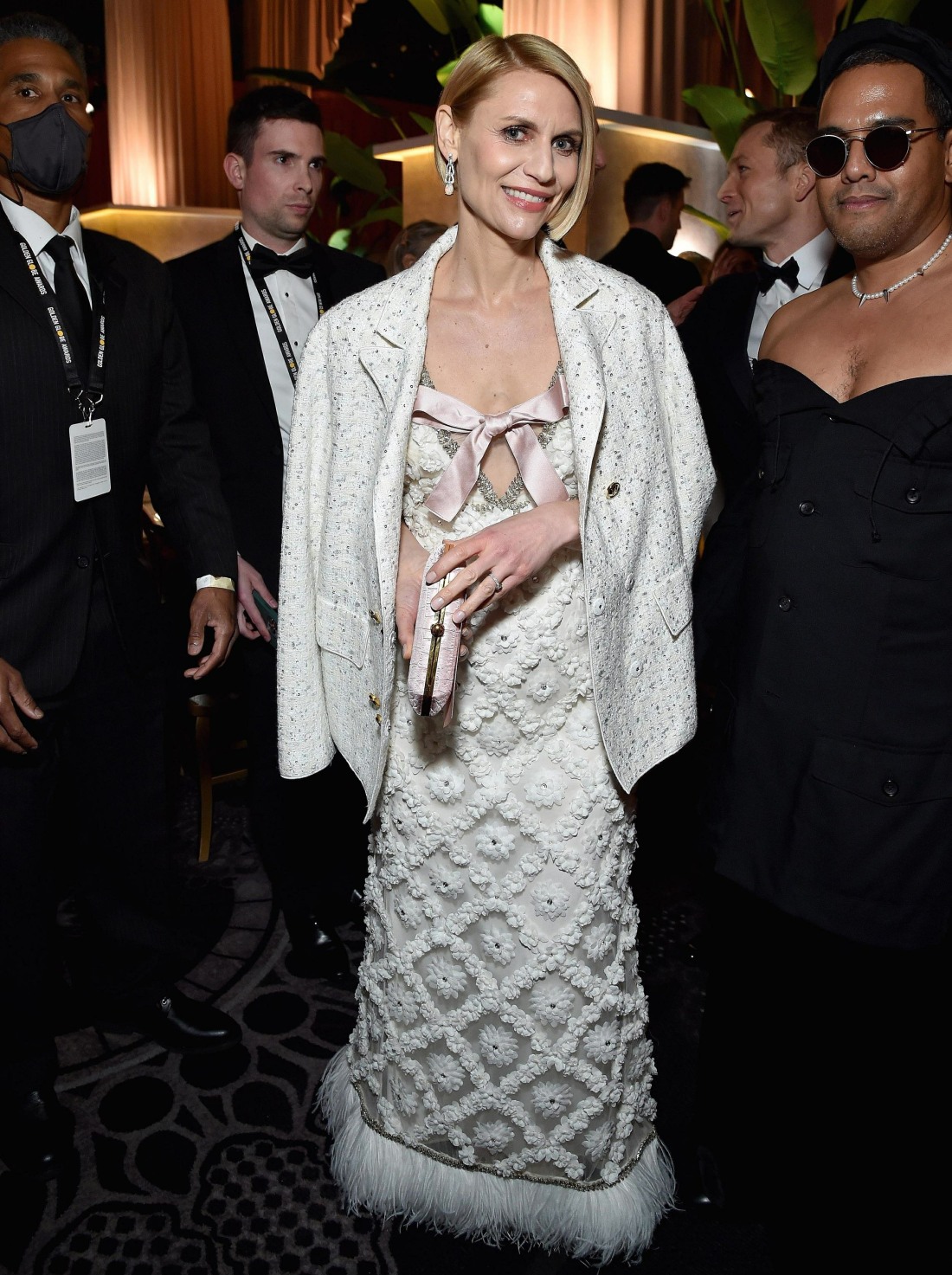 Quinta Brunson wore Christian Siriano – Quinta has a commitment to this style, the strapless mermaid design. It flatters her figure, and she's quite short (which limits the kinds of dresses she's offered), but I would love to see her play around with some different silhouettes at some point. Anyway, this was fine. I'm sure it was a custom job from Siriano and Quinta seemed to love it.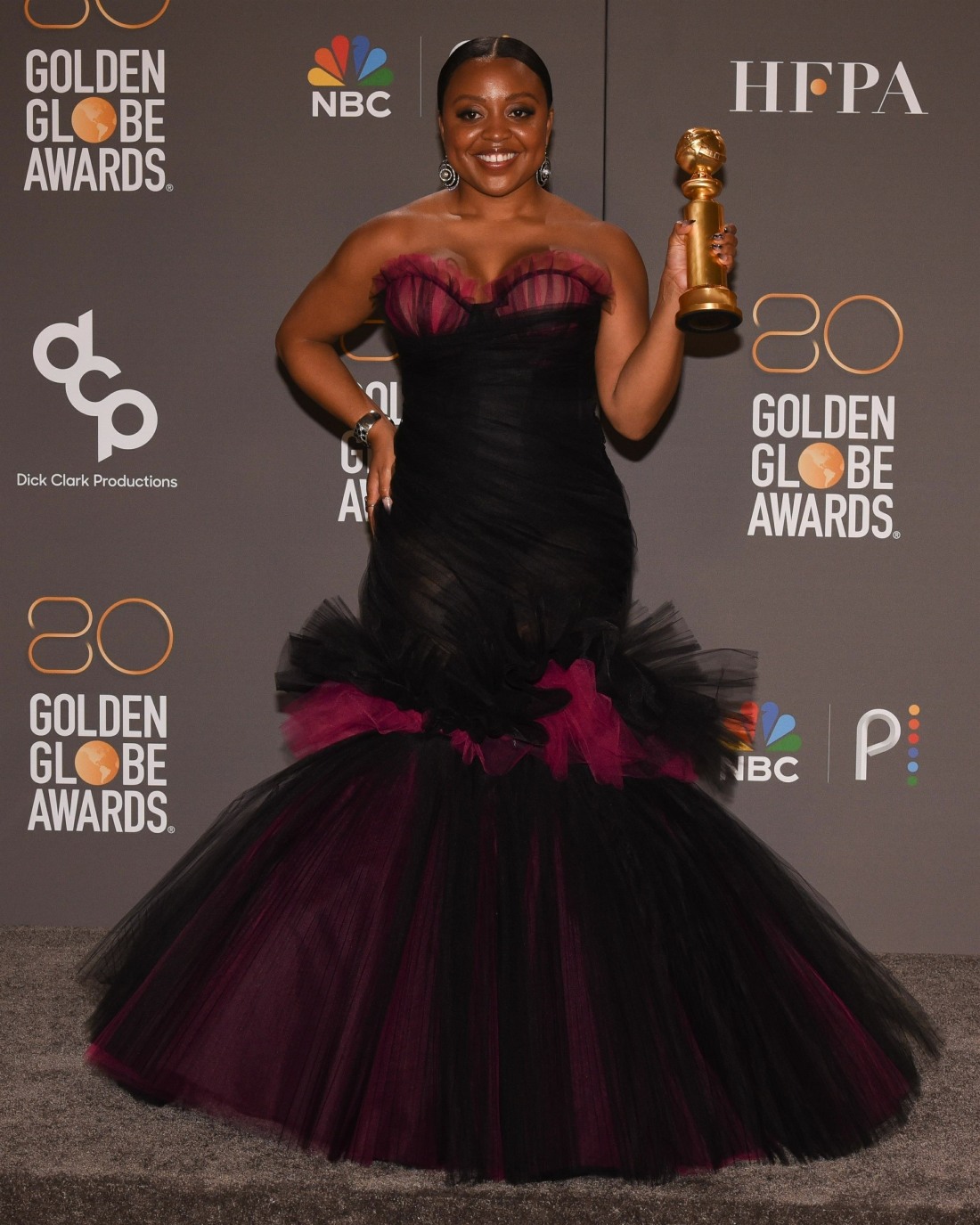 Sheryl Lee Ralph looked amazing in a custom Aliette. She is having so much fun!!
Photos courtesy of Backgrid, Getty.

Beverly Hills, CA – Celebrities are seen during the 80th Annual Golden Globe Awards® show at the Beverly Hilton in Beverly Hills. Pictured: Claire Danes BACKGRID USA 10 JANUARY 2023 BYLINE MUST READ: The Grosby Group / BACKGRID USA: +1 310 798 9111 / usasales@backgrid.com UK: +44 208 344 2007 / uksales@backgrid.com *UK Clients – Pictures Containing Children Please Pixelate Face Prior To Publication*
Beverly Hills, CA – Celebrities on the red carpet at the 80th Annual Golden Globe Awards at the Beverly Hilton in Beverly Hills, CA. Pictured: Claire Danes BACKGRID USA 10 JANUARY 2023 BYLINE MUST READ: The Grosby Group / BACKGRID USA: +1 310 798 9111 / usasales@backgrid.com UK: +44 208 344 2007 / uksales@backgrid.com *UK Clients – Pictures Containing Children Please Pixelate Face Prior To Publication*
Beverly Hills, CALI – Celebrities pose in the press room during the 80th Annual Golden Globe Awards at The Beverly Hilton in Beverly Hills, California. Pictured: Quinta Brunson BACKGRID USA 10 JANUARY 2023 USA: +1 310 798 9111 / usasales@backgrid.com UK: +44 208 344 2007 / uksales@backgrid.com *UK Clients – Pictures Containing Children Please Pixelate Face Prior To Publication*