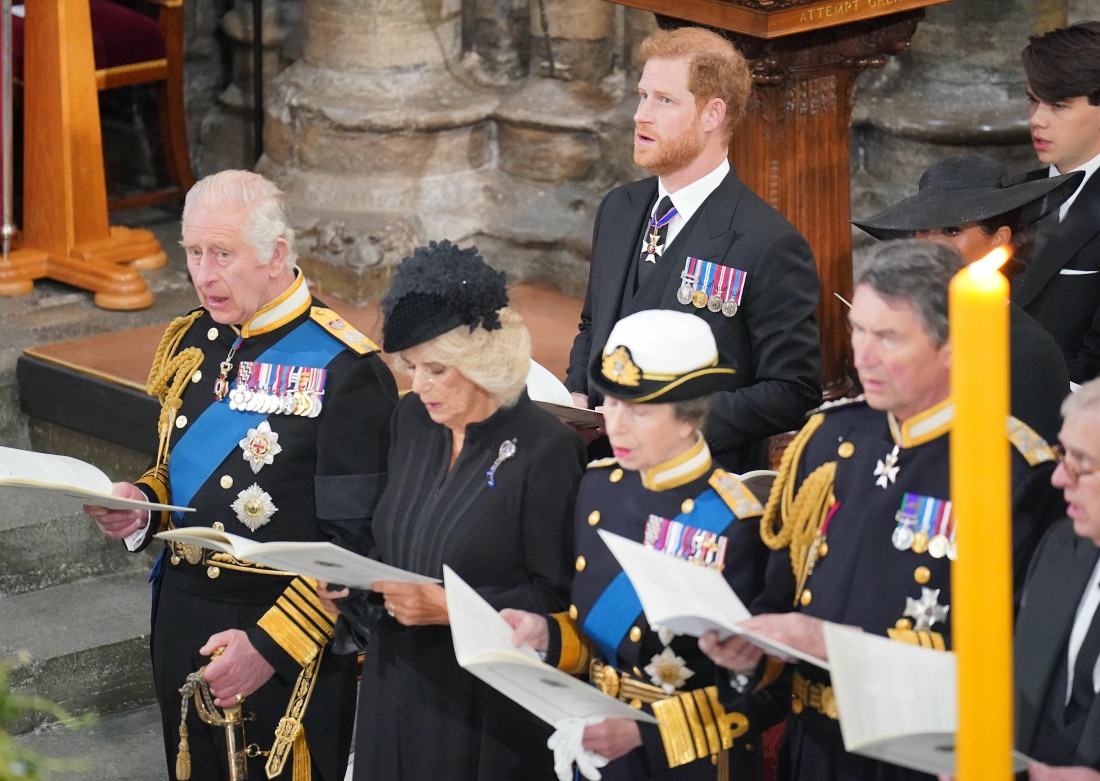 It's been clear for a while that the Windsors fundamentally misunderstand the Sussex situation. The Windsors believe that they still have cards to play and emotional and financial blackmail left in the tank. The Duke and Duchess of Sussex have money, private security, freedom, an independent charitable foundation and success wherever they go. Harry has spoken plainly and repeatedly about what he wants now: accountability, an apology and oversight. Buckingham Palace and Kensington Palace think they can dictate terms. They cannot. But they're still briefing Roya Nikkhah at the Sunday Times, who dutifully acted as a palace stenographer with her new piece: "Peace talks plan: moves to reconcile Prince Harry with the Windsors before the coronation." It's full of "royal sources" and "sources close to the king." Some highlights:
Deafening silence?? There has been deafening silence on the subject from the King and the Prince of Wales, who kept calm and carried on with engagements in Scotland and Liverpool this week, buoyed by the rousing receptions and messages of support they received out on manoeuvres. Some in the royal households believe a "least said, soonest mended" approach is the best way forward, a mantra being wilfully ignored by Harry. But there are other wise heads in royal circles who acknowledge that, much as it might stick in the craw after Harry's nuclear detonations, a reconciliation is "the only way forward" for the royal family. Furthermore, it is only achievable if both sides put their hands up and Harry puts his guns down.

Royal reconciliation: A royal source, who has the King's ear and who knows the Sussexes well, believes a reconciliation meeting will happen in the coming months and needs to take place before the coronation on Saturday, May 6. "It's going to take flexibility on all sides, but it can be done, it's fixable," says the source. "It needs Harry over here, in the room with the King and Prince of Wales, a couple of other family members, some of 'his people' he trusts who always had his back, so he doesn't think he's being ambushed. Someone like Elf [Ed Lane Fox, Harry's former private secretary] and Christopher [Lord Geidt, the late Queen's former private secretary who advised the Sussexes]. Both sides need to hold their hands up and admit we didn't get everything right, and we got a lot wrong, and we have to say to him 'we understand the pain you've been through'. The King can do it."

Roya is still trying to convince everyone that William isn't a violent psycho: The heir is the spare's punchbag over Spare's blistering pages of character assassination and friends have said William is "burning inside" over his brother's disloyalty. "He is loyal to the throne and understands what needs to be done for the country," says the source, who also knows William well. "Not everyone here behaved well, but Harry's got to be able to sit down and say 'we didn't behave well either'. That takes a lot of academic flexibility, which Harry isn't great at."

Get the wives in: "We've got to move on it, and get it done by April. Then, we need to get the wives in. The King needs a clear run for the coronation." Another well-placed royal source agrees: "They have to invite them in before the coronation, or it will become such a circus and distraction."

Messiah complex?? If he is as willing to come to the table as he says he is, he will need to leave his messiah complex behind in Montecito. Harry also claimed his blistering assessment of his family in Spare "is not about trying to collapse the monarchy, this is about trying to save them from themselves" — a remark that has been met with groans across the institution that the Sussexes quit…. After 38 years as a prince, Harry still doesn't seem to grasp that the royal family is not going to change just because he says so. The modernisation of the monarchy, clearly already under way with a King who has a notably different style and approach to his mother, will continue to be led by Charles and William, whose popularity with the British public continues to soar in the polls, as Harry's plummets.

Harry must shut up, the palace briefs: A royal source says: "They have to now be quiet and get on with their thing in America and Harry has got to realise that it might all go down better there, but here in the UK, people have taken it very badly. You've said your piece, but why are you trying to torch the whole house?"

Archie & Lilibet's titles: Harry and Meghan are understood to fear the King may strip Archie and Lili of their titles, after his reluctance immediately to recognise their elevated status after the Queen's death. Four months on, they are still styled as "Master" and "Miss Mountbatten-Windsor" on the royal family's website. Harry and his father had a "brief discussion" in the days after the Queen's death. The conversation ended unresolved and left the Sussexes dismayed. Palace sources say all will be decided in good time, but the King would be wise to make his position clear on it before the coronation. If he was to decide to issue Letters Patent to remove their titles, it would not be motivated by vindictiveness, more an acknowledgement that Harry's book has revealed what a "poison chalice" a royal title has proven for his second son and his wife, according to a source close to the King.

Harry's offer to still support the Commonwealth: A royal source says: "In time, perhaps. There could still be an opportunity down the road, but it will need time for them to settle down and be quiet."

They're terrified he'll keep talking & writing: "Right now, he's holding a gun to their heads," says a royal source. "And nobody knows what will be acceptable to him as appeasement. His goalposts are constantly shifting and the family is always going to question some of his versions of events."
The Times piece ends with sources basically saying that Charles, William and the courtiers are not worried at all about Harry because their own (ridiculous) polling suggests that Charles and William are wildly popular and everyone hates Harry. There are international book sales and Netflix viewership that say something different, but whatever these morons have to tell themselves. It's wishful thinking on the grandest scale, the royal belief that they can simply proclaim themselves to be wildly popular, just like they can proclaim that Harry is despised in the UK.
Anyway, there's clearly Panic at the Royal Disco, or else they wouldn't be crying to Nikkhah about how Harry needs to shut up. As with everything else, the palace has horribly misjudged everything and they're now resorting to publicly pleading with Harry to stop pointing out how badly they've behaved.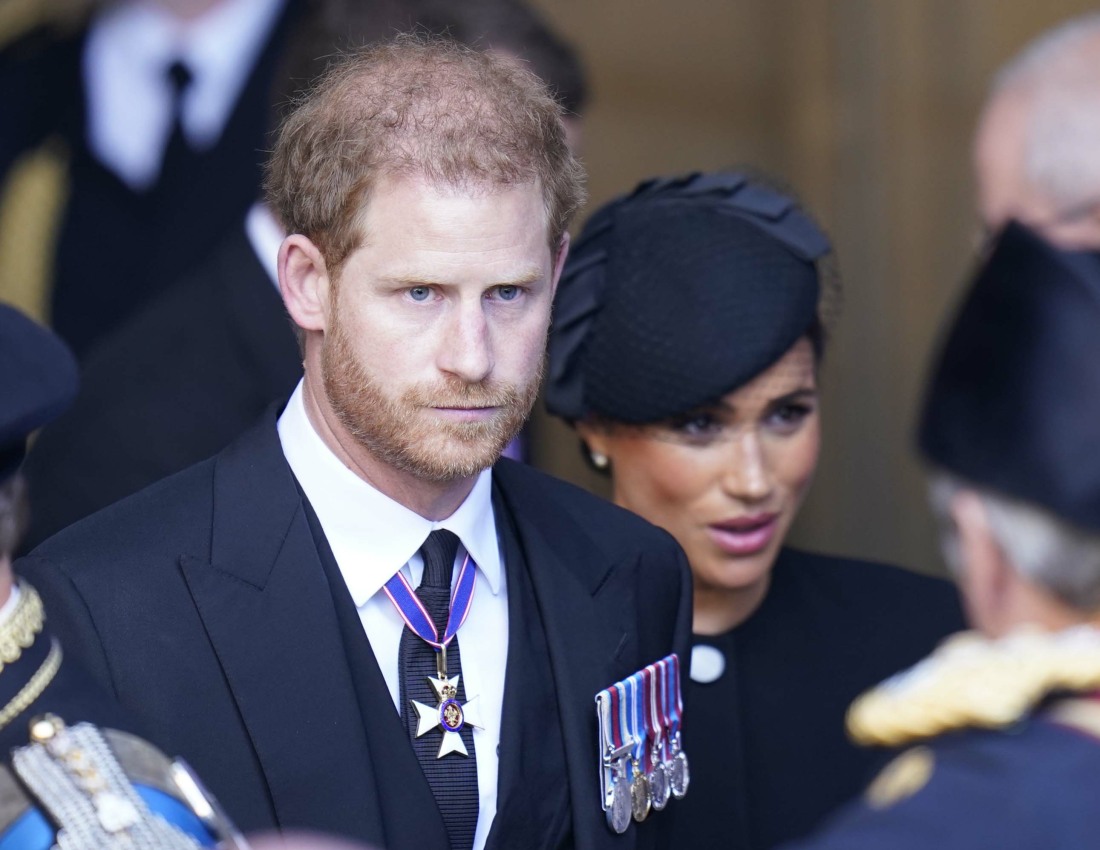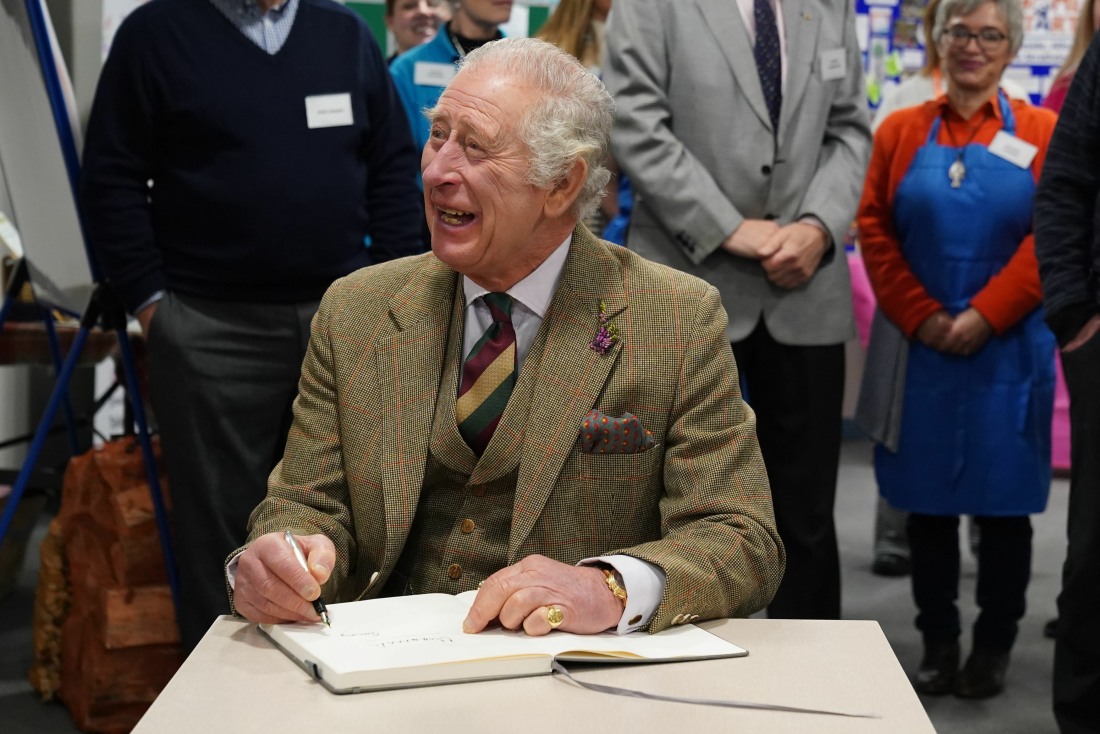 Photos courtesy of Avalon Red, Cover Images.