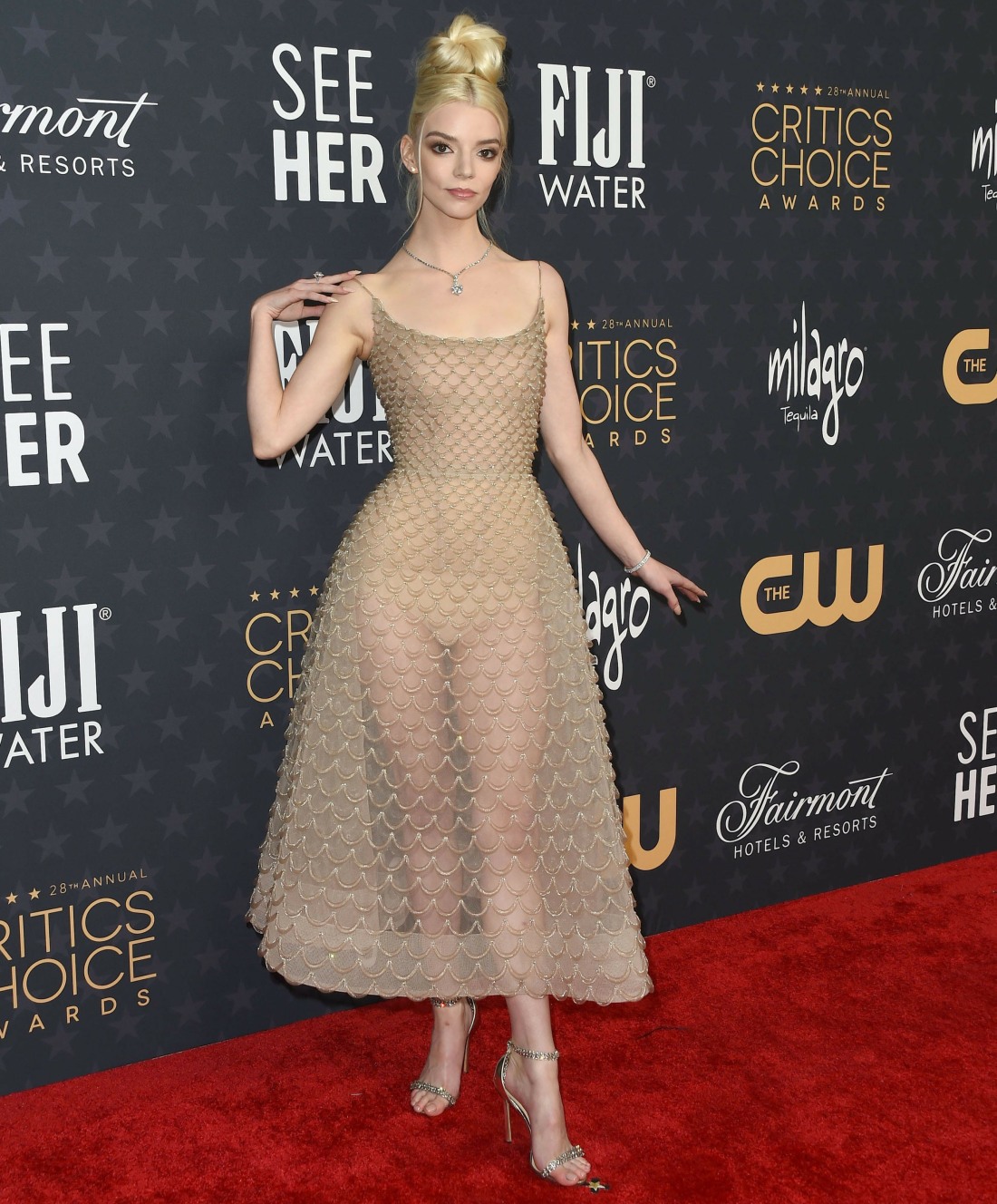 Here are photos from last night's Critics Choice Awards, a pretty boring awards show overall, and definitely lacking in the kind of drunken shenanigans of the Golden Globes. Anya Taylor-Joy wore this beige/flesh-tone Dior which… it's bad. In general, I dislike when pale, wispy blondes go for beige/nude/flesh colors, but in this particular case, I think the issue was definitely the skirt and the granny panties. No disrespect to granny panties – I wear them myself. But this Dior is definitely giving "budget leotard" and not high-end couture.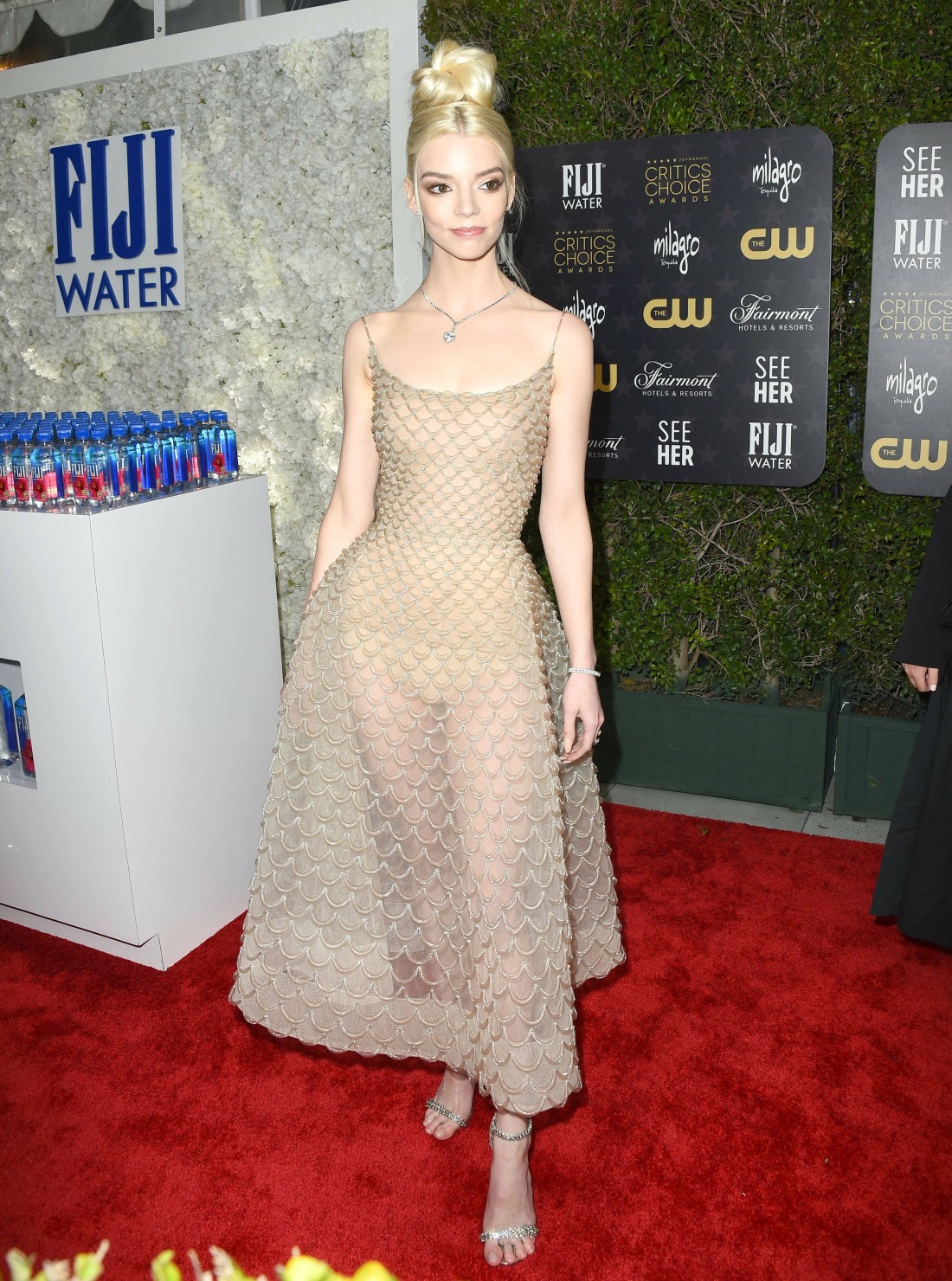 Michelle Williams in custom Louis Vuitton Not the best, not the worst. Design-wise, it seems a bit meh, but she looks pretty and sparkly.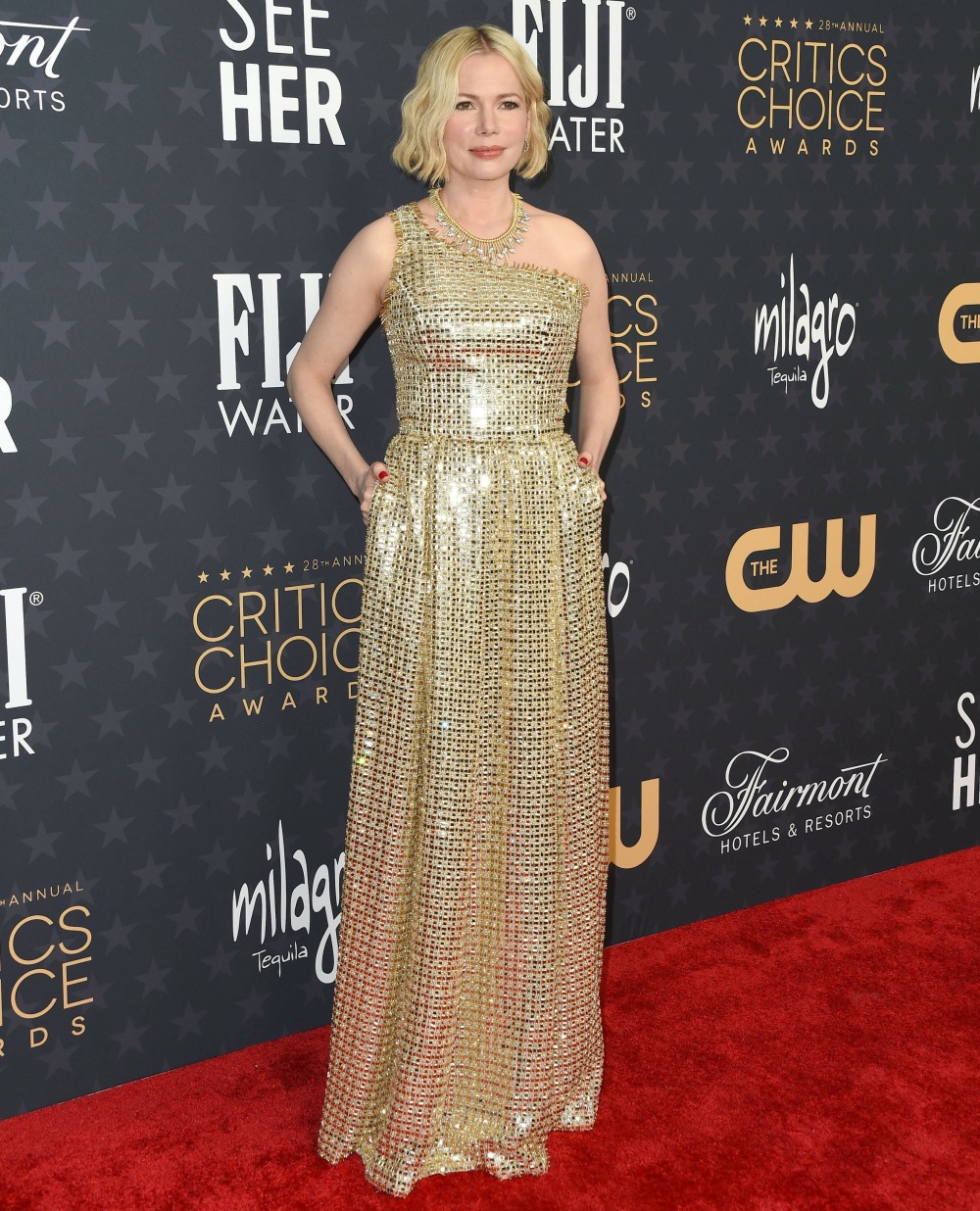 Kate Hudson in Oscar de la Renta. I really liked this? Was it something we've seen a million times before? Sure. But was it also a very good version of something familiar? Also yes.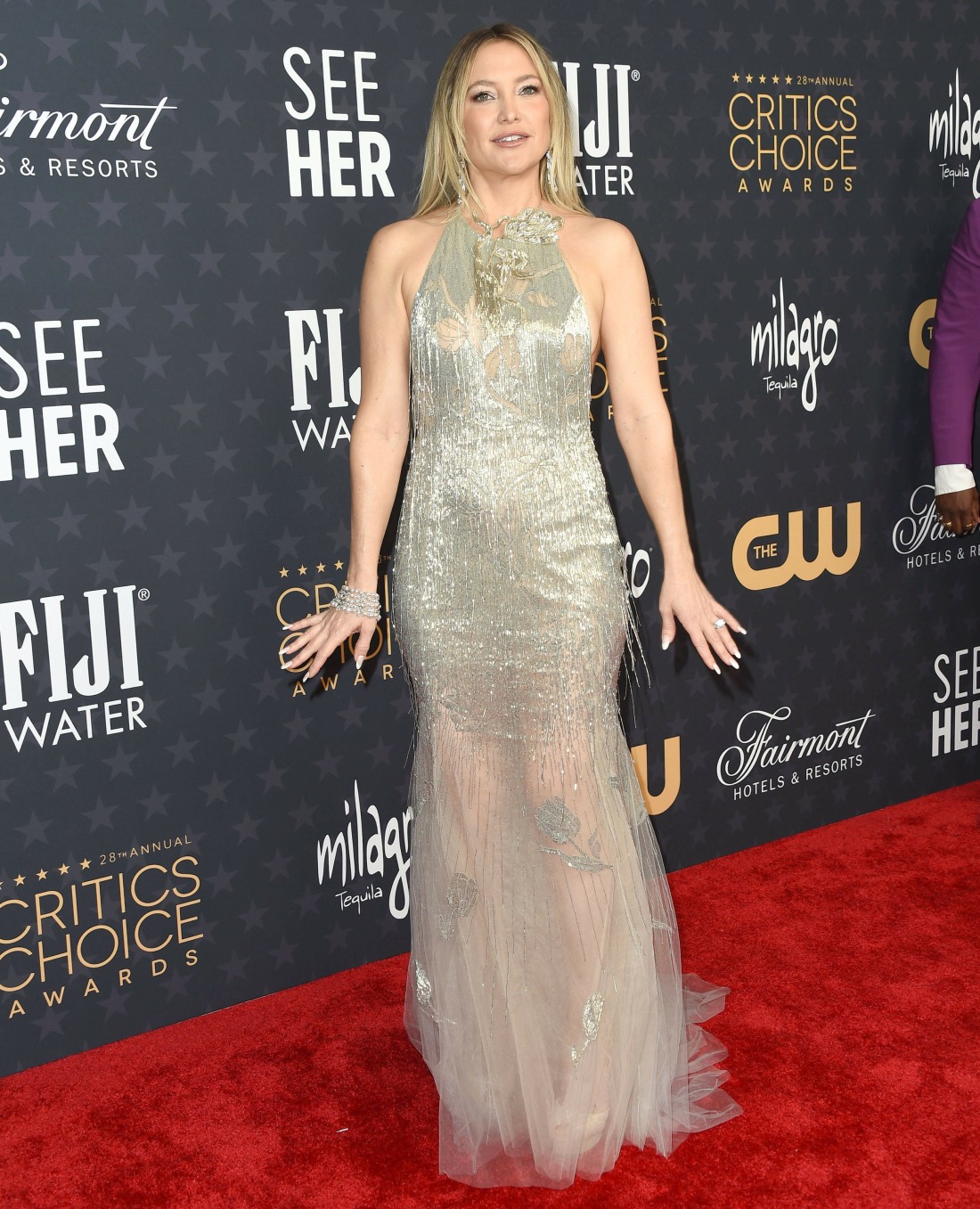 Julia Roberts in Schiaparelli. I was shocked that Julia wore something with such a simple, sleek and elegant design and I was surprised that this was Schiaparelli, a label which is known for putting giant boob hooks on dresses. Anway, I loved this and I would wear it.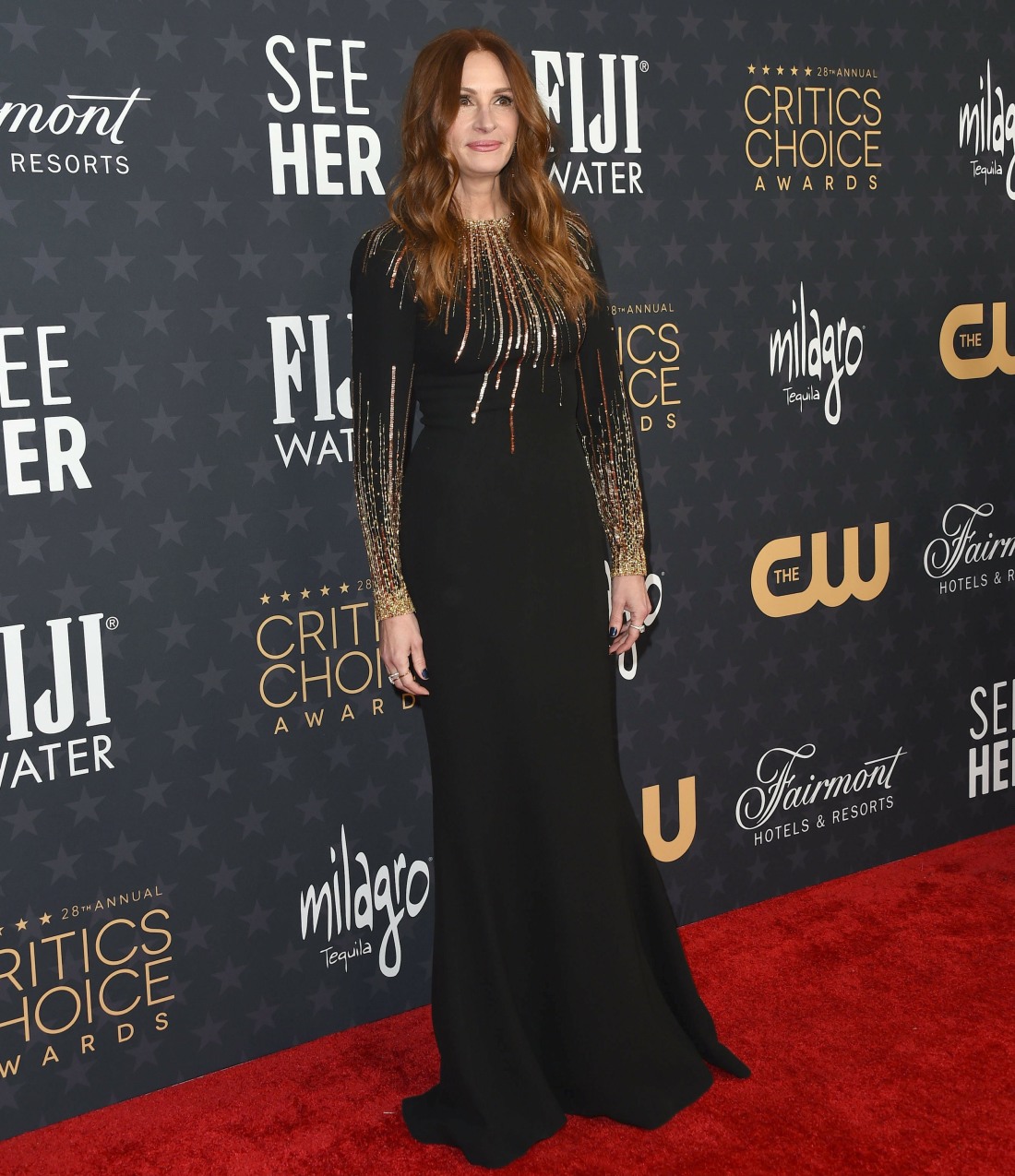 I truly cannot get over Lily James in this Versace. It's SO BAD. Ladies, never wear a dress that does this to your bust. And just avoid stiff, stripped, tulle ruffles.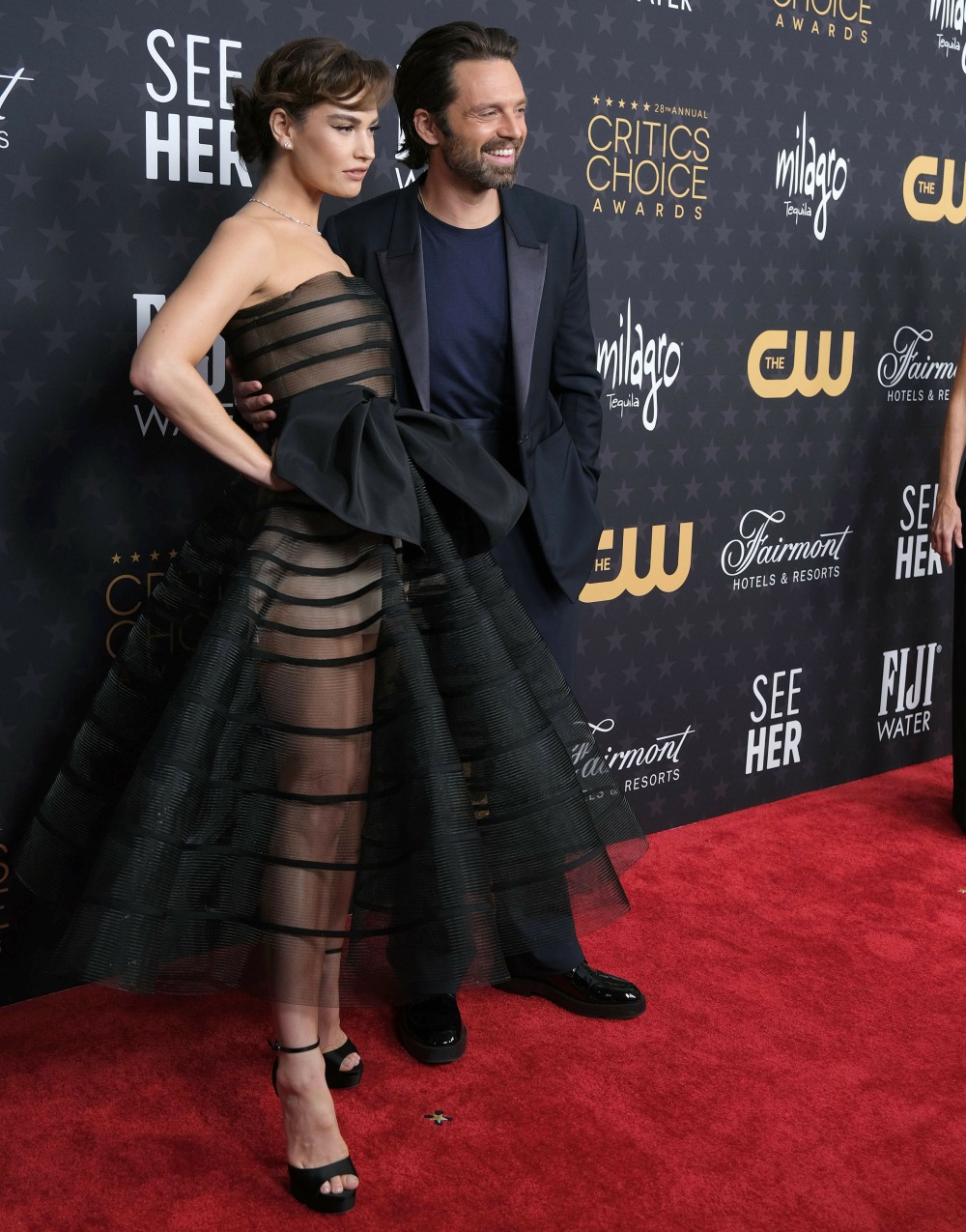 Photos courtesy of Avalon Red, Getty.