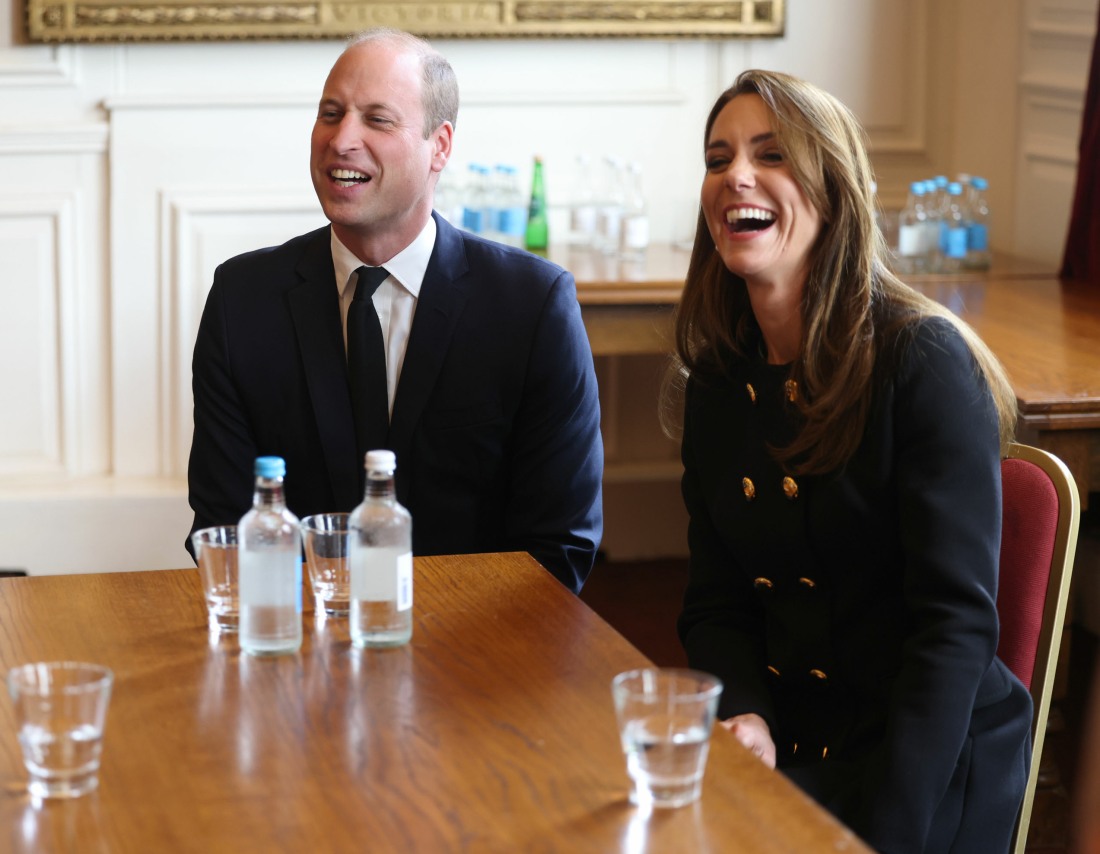 King Constantine II of Greece passed away of a stroke on January 10th in Greece. The Greek royals got thrown out of the country in the 1960s, and then in the 1970s, the Greek government formalized their country as a monarchy-free republic. Constantine and his family lived "in exile" across Europe ever since, although Greece eventually softened enough to allow Constantine and his family to return to visit, if they so desired. The Greek royals are connected to most (if not all) of the royal families of Europe. Constantine and the Windsors are related through Prince Philip, who was technically born a Greek prince. Philip and Constantine were close for years, Constantine was even godfather to… Prince William, the current Prince of Wales. So it's extremely odd that King Charles and Prince William both refused to go to Constantine's funeral in Athens. Both Charles and William sent surrogates in their places:
Prince William and King Charles III are remembering King Constantine of Greece as royal families across Europe gather for the funeral. William, 40, asked his relative Lady Gabriella Windsor to represent him at the funeral of Constantine, while Princess Anne stood in for her brother King Charles at the solemn ceremony in Athens on Monday.

Anne, who attended the service alongside her husband Sir Tim Laurence, was greeted on the steps of the Metropolitan Cathedral in Athens by Constantine's eldest son, Prince Pavlos, who wore a dark suit and black tie for the occasion. Lady Gabriella was a few steps behind them.

It is customary for senior royals in Britain to send relatives or close friends and aides to funerals on their behalf. The late Queen Elizabeth only rarely attended funerals. King Charles appears to be following the same custom and sending a family member instead.

Constantine's wife, childrenswear entrepreneur and writer Princess Marie-Chantal, and his eldest son Prince Pavlos led the grieving Greek family at the service on Monday. Pavlos and his brothers Prince Nikolaos and Prince Philippos were at the head of the mourners, immediately behind the coffin as it was carried into the Greek Orthodox Metropolitan Cathedral. Constantine was also father to Princes Alexia and Princess Theodora.

Prince Albert of Monaco was among the mourners joining royals from all over Europe paying tribute to Constantine. King Felipe and his wife Queen Letizia were also in attendance, as was Queen Margrethe of Denmark, the late King's sister-in-law. Belgian King Philippe and Queen Mathilde were among the congregation along with King Willem-Alexander and Queen Maxima of the Netherlands, as well as Prince Haakon of Norway and Princess Mette-Marit of Norway.
Remember how Pope Benedict died and both Charles and William refused to attend a pope's funeral? You could make the argument that, hey, Benedict wasn't a sitting pope so maybe it's fine that there was no Windsor presence. But for Charles and William to avoid Constantine's funeral is definitely a huge snub. Charles arguably doesn't want his first trip outside of the UK to be attending a funeral in Greece, I get that. But this is another situation where… William should have been sent. William should have been sent to Benedict's funeral and he should have gone to Constantine's funeral too. William is deeply lazy – he's only done one day of "events" in 2023, and that was last Thursday. Constantine was his GODFATHER. And to send Gabriella Windsor, daughter of Princess Michael of Kent? WTF? At least Charles sent ANNE.
Photos from the funeral: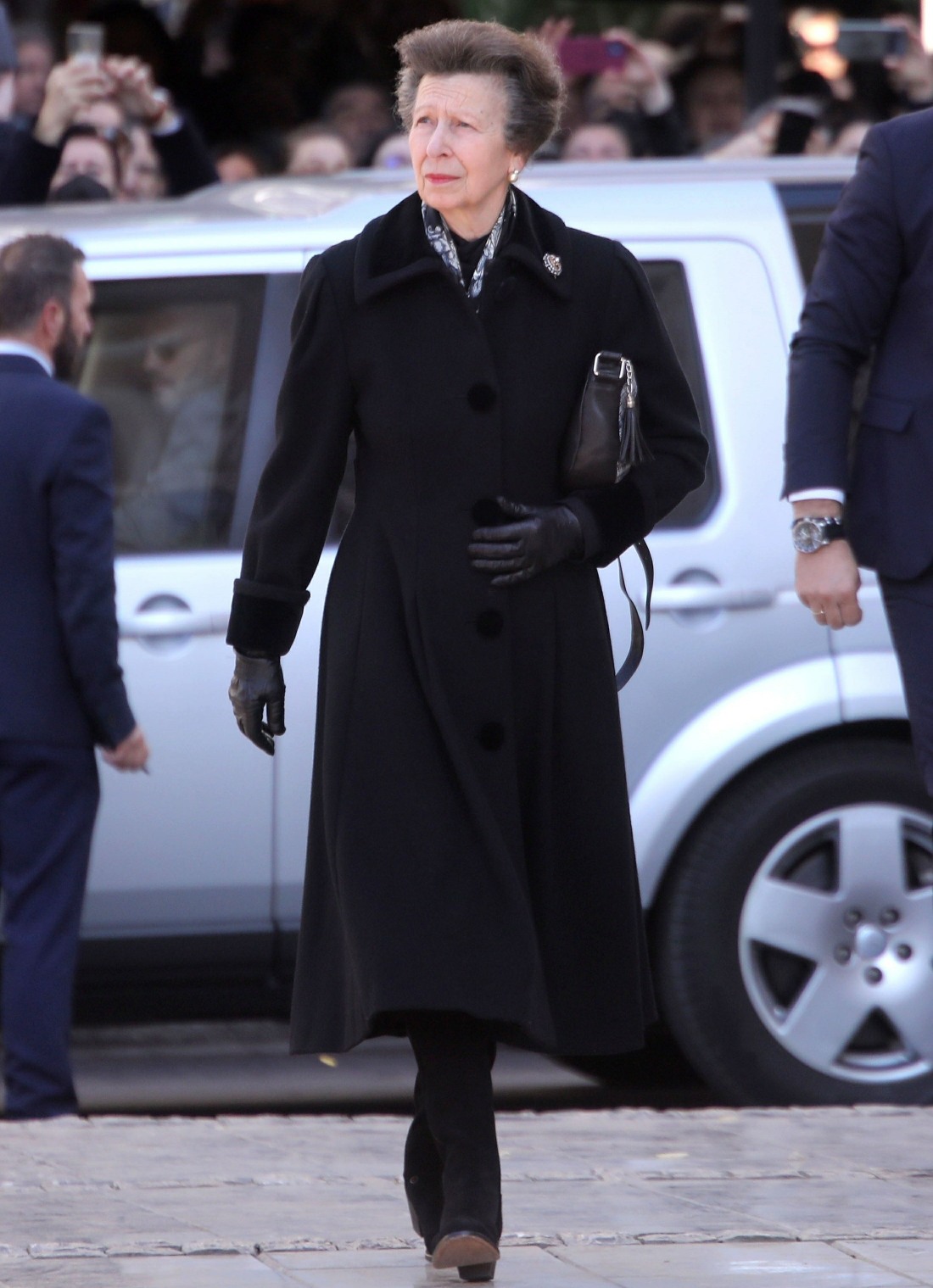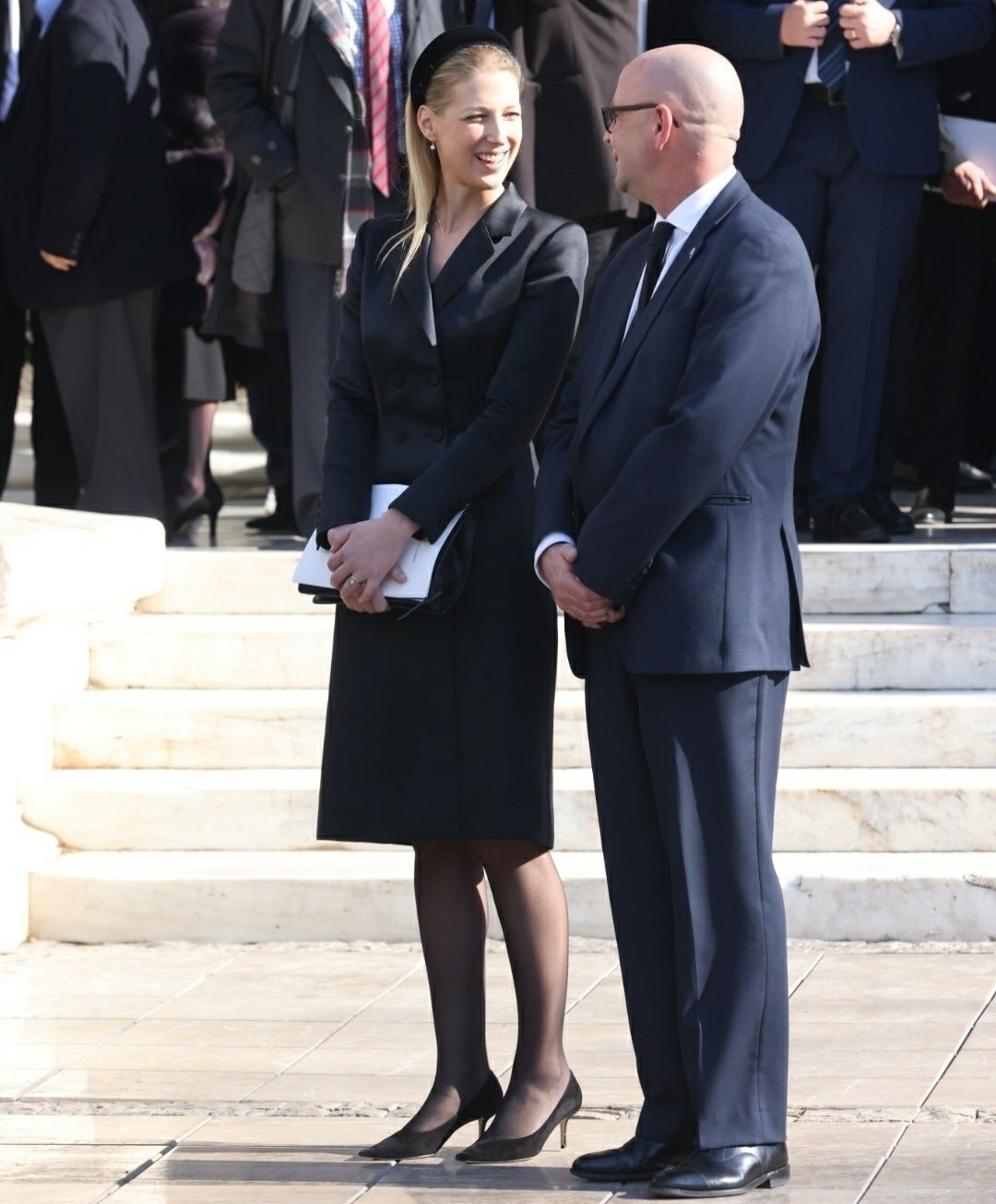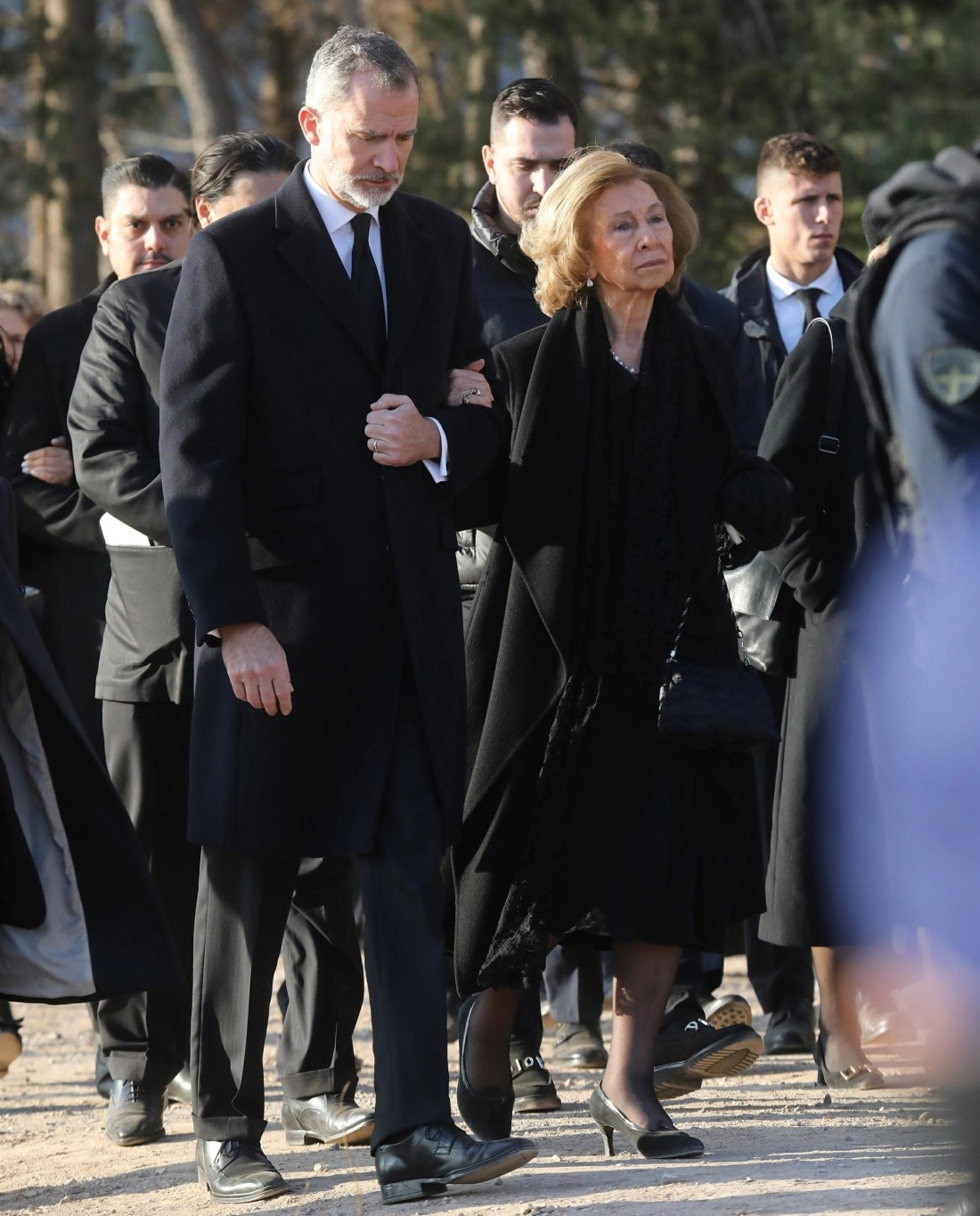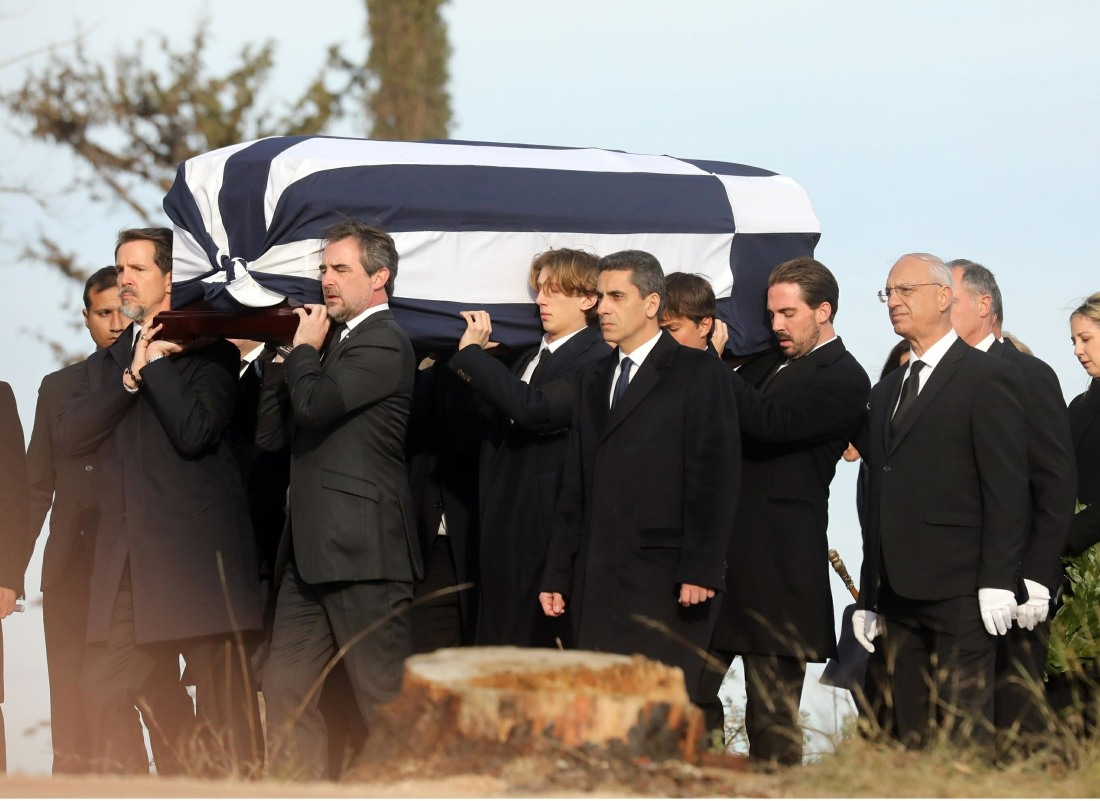 Photos courtesy of Avalon Red, Backgrid and Cover Images.