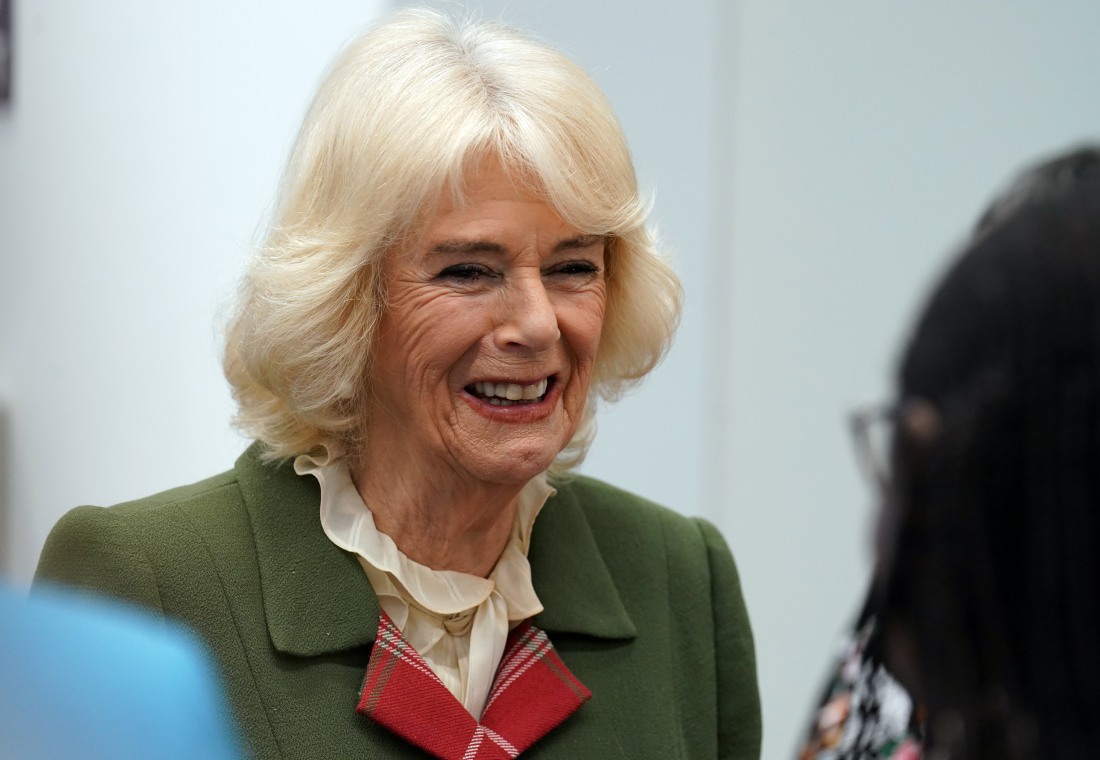 On Wednesday, Queen Camilla did her first public event of 2023, although she has been seen going to church with her husband up in Scotland, where they've been since Christmas. I wonder if Camilla gets to count church attendance as an event? A question for another time. This appearance at University of Aberdeen was also her first event since Prince Harry's Spare came out. Remember when I used to believe that Harry would barely mention Camilla in his memoir? What a sweet summer child I was. As it turns out, Charles had every reason to fear what Harry would write about Camilla. Harry made Camilla sound like a manipulative harpy, the kind of person who would stab anyone and everyone in the back to get to the throne. Here's more about her event:
The Queen Consort has carried out her first public engagement since the explosive publication of Prince Harry's memoir. On Wednesday morning, Camilla visited the University of Aberdeen to open its new science teaching hub, beaming as she received a bouquet of flowers and delivered a speech praising the institution's achievements.

She said she was "very proud" to be chancellor of the university, adding that she had taken "the greatest interest in all your work and have sung your praises at every given opportunity". The event marked her first solo public appearance since the potentially damaging and intimate details of the Royal family were made public in the Duke of Sussex's ghostwritten autobiography, Spare. She previously attended Sunday service at Crathie Kirk Church in Balmoral over the weekend with the King, where both of them were pictured smiling from their car following a turbulent week.
Yeah, she didn't make any comments about Spare, and I glanced through some of the quotes from her speech and I didn't see anything which could be stretched into some kind of reference to Harry. This was the palace trying to give Camilla something soft and easy to do for her first post-Spare event, something where she wouldn't have to interact with the public that much. I suspect the Windsors will be doing a lot of those kinds of events for a while – carefully controlled, low-energy, stage-managed to the hilt. They must be terrified that the many punishments they planned for Harry and Meghan are coming for them instead.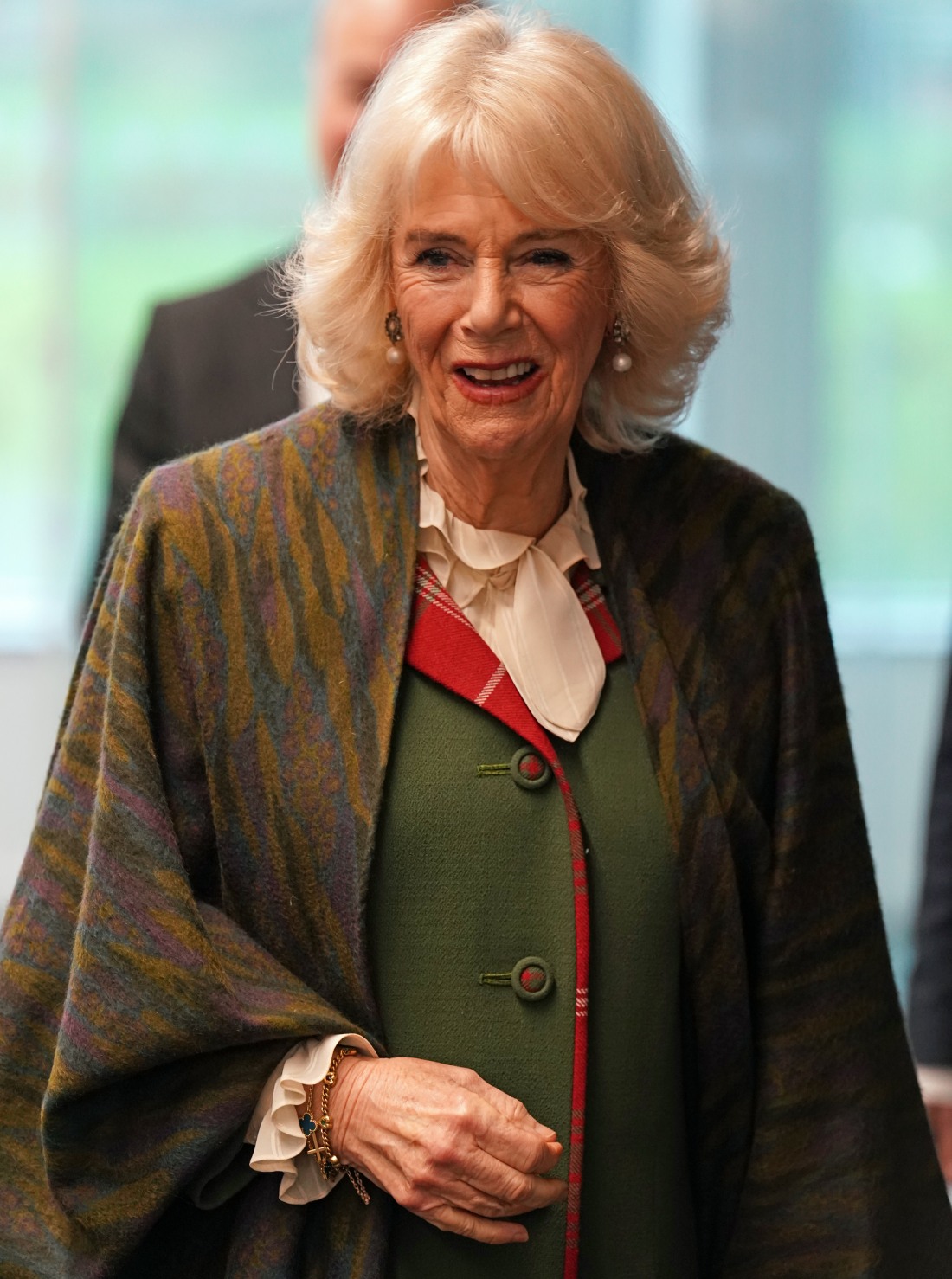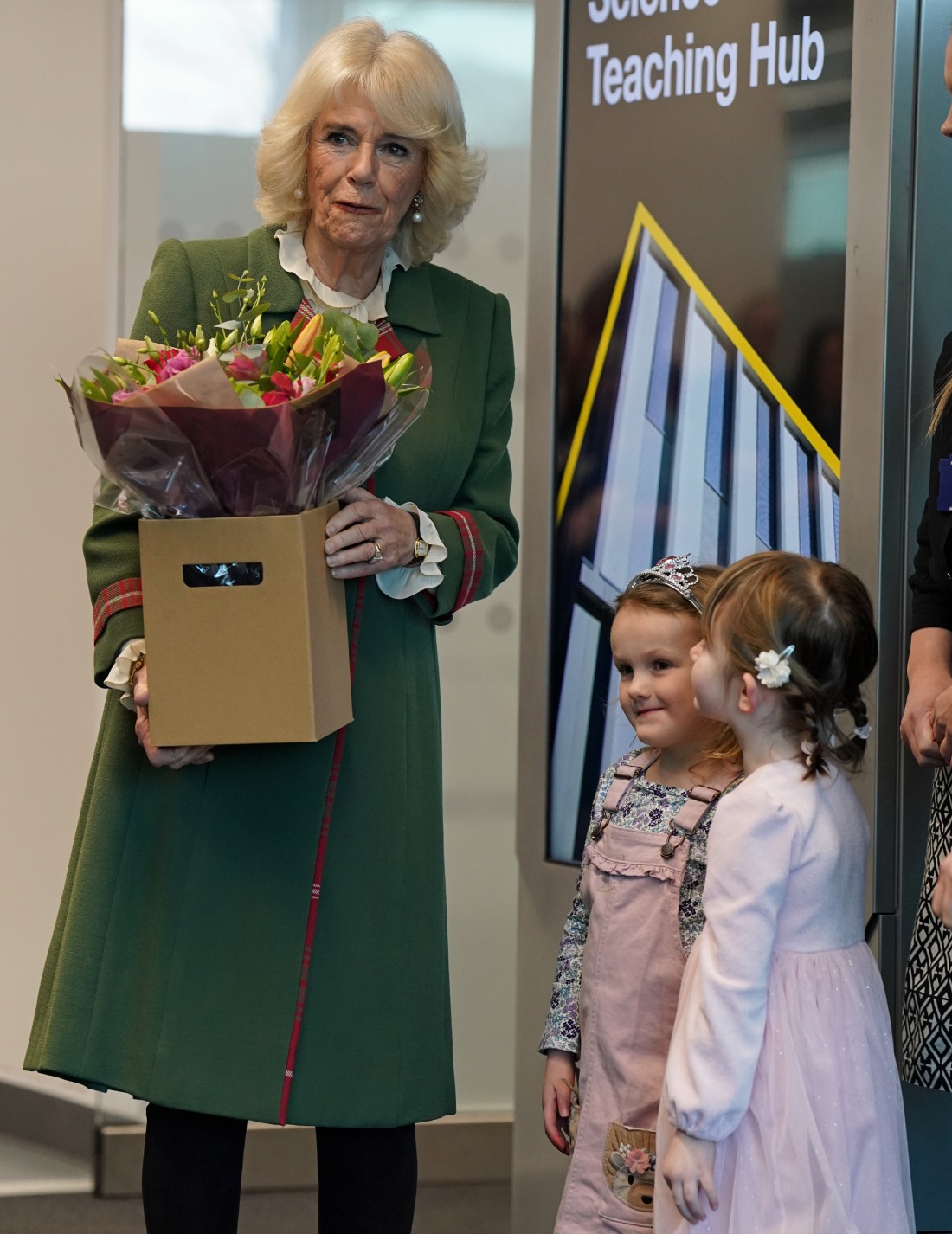 Photos courtesy of Cover Images.

The Queen Consort, Chancellor of the University of Aberdeen during her visit to the university's new Science Teaching Hub to view demonstrations in the University's labs and meet staff and students. Featuring: Camilla, Queen Consort Where: Aberdeen, Scotland, United Kingdom When: 18 Jan 2023 Credit: PA Images/INSTARimages.com/Cover Images **North America Rights Only**
The Queen Consort, Chancellor of the University of Aberdeen during her visit to the university's new Science Teaching Hub to view demonstrations in the University's labs and meet staff and students. Featuring: Camilla, Queen Consort Where: Aberdeen, Scotland, United Kingdom When: 18 Jan 2023 Credit: PA Images/INSTARimages.com/Cover Images **North America Rights Only**
The Queen Consort, Chancellor of the University of Aberdeen during her visit to the university's new Science Teaching Hub to view demonstrations in the University's labs and meet staff and students. Featuring: Camilla, Queen Consort Where: Aberdeen, Scotland, United Kingdom When: 18 Jan 2023 Credit: PA Images/INSTARimages.com/Cover Images **North America Rights Only**