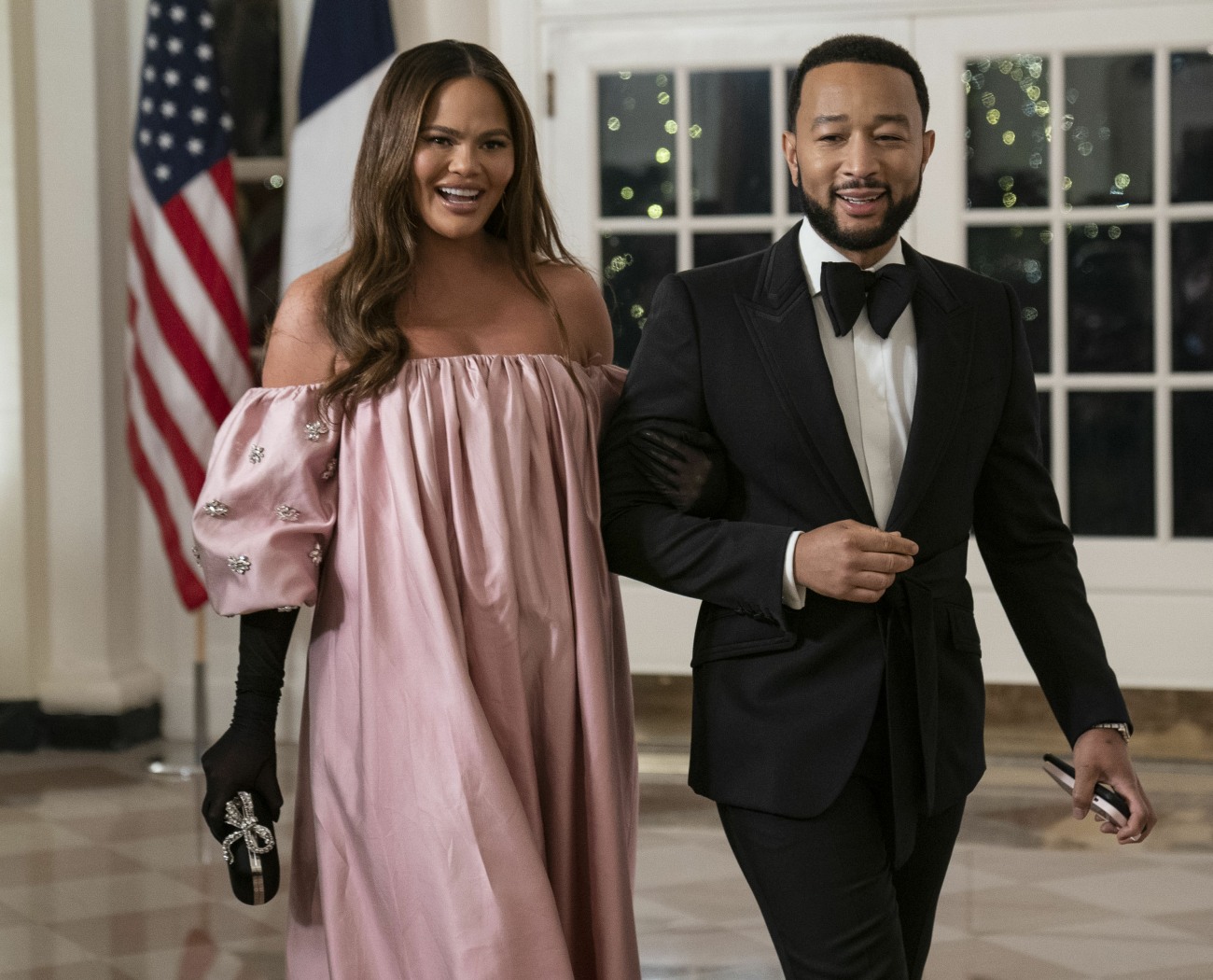 Chrissy Teigen and John Legend welcomed their rainbow baby on January 13th. We didn't hear much about anything, other than mother and baby were fine. They didn't do photos at the hospital – or, they didn't post any hospital photos – and they finally made it home with their newborn baby girl. On Thursday, Chrissy and John posted the same photo on their respective Instagram accounts, and they announced their daughter's name:
She's here! Esti Maxine Stephens – the house is bustling and our family could not be happier 💕 Daddy sheds nightly tears of joy seeing Luna and Miles so full of love, and I am learning you still need diapers with a c section!? We are in bliss. Thank you for all the love and well wishes – we feel it all! X
Esti Maxine joins Luna Simone and Miles Theodore. Those names do sort of fit together, they *sound* like siblings. Chrissy and John lost Jack in October 2020 – she waited and grieved and then underwent IVF for Esti Maxine. She was incredibly careful and she was very worried that she would lose this pregnancy too. Chrissy's not my cup of tea (to put if mildly) but I'm very happy for her and John and I'm relieved that they were able to have a healthy pregnancy and another healthy baby. I like the name Esti too! It's cute. It already sounds like a nickname.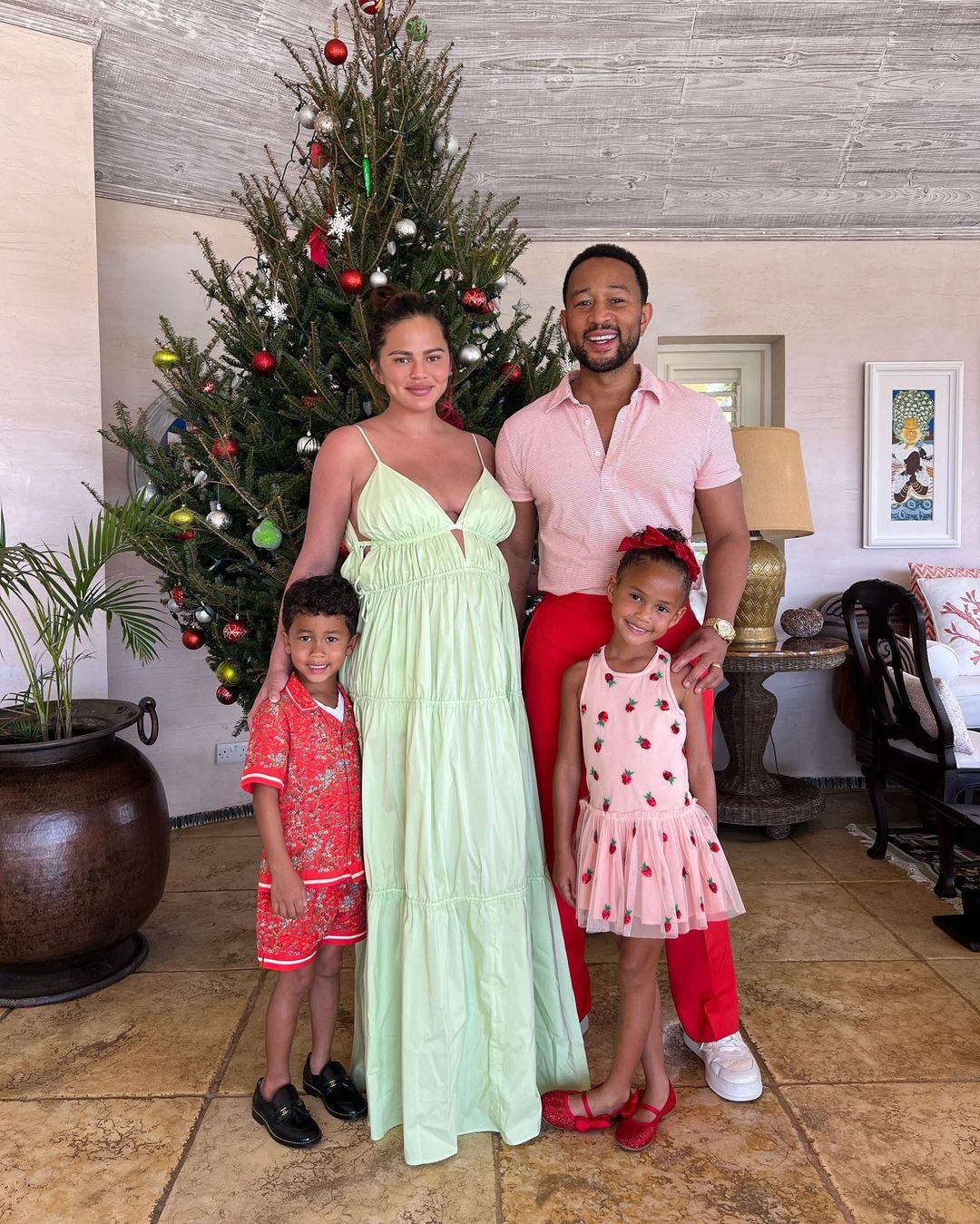 Photos courtesy of Avalon Red, Cover Images, Instagram.