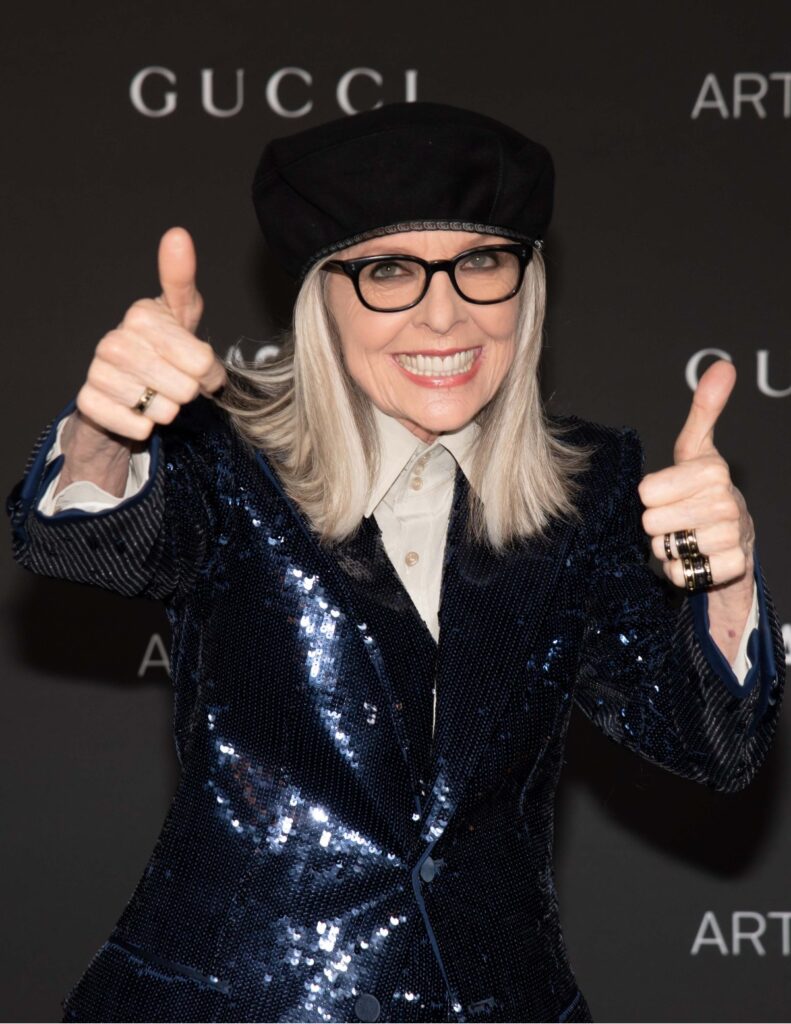 Diane Keaton's dance card is wide open, in case anyone is looking to fill it. But if not, she's cool with that too. On January 5th, Diane celebrated her 77th birthday and posted her own felicitations saying, "HAPPY BIRTHDAY TO THE LOVE OF MY LIFE… ME," which I kind of adore. Honestly, we should all celebrate ourselves whenever we get the chance. However, in Diane's case, she's celebrating herself because, according to Diane, she's all she has. Diane has one of the weirdest romantic legacies. The early part of her career was known for the famous men she dated and the latter half of her life is known for her being famously single. When a reporter asked her recently when the last time she went on a date, Diane said it's been about 15 years. But she wasn't terribly bothered by that realization either. Diane said, she's doing fine.
Could Diane Keaton and Richard Gere have been one of Hollywood's power couples? If the actress had her way years ago, the answer is yes. Keaton told Extra that when she and Gere filmed 1977's Looking for Mr. Goodbar, she was hoping to be more than co-stars.

"I had a crush on him, but he didn't cotton to me at all," Keaton laughed. "He was supposed to care about me in the movie… but he didn't want it!"

Clearly, Keaton isn't too in her feelings about the whole thing. She and Gere share the screen together again in the new romantic comedy Maybe I Do. The Oscar-winning actress said Gere is "great."

Keaton's love life was a topic as the reporter asked how long it's been since she went on a date.

"Dates are… let's [say] 15 years," the Annie Hall star replied. "They probably just thought, 'Enough's enough… she's too weird.' I'm kind of odd, but I'm doing fine.
This serves as your reminder that Looking for Mr. Goodbar is a great movie. The soundtrack alone is worth a rewatch. I'm sure Diane was attracted to Richard Gere at that time, most people with a pulse were. But I couldn't see those two making sense as a couple in any form. So it's probably for the best that Dicky declined, it sounds like they've remained friendly.
Yahoo mentioned that just a few years ago, Diane thought it had actually been 35 years since she'd dated anyone, so Diane has no idea how long it's been, is my guess. But a while, surely. The point is, she doesn't care. If she did, she would know exactly how long and would have found out why they didn't call back rather than her guesswork above. And that's the part I like, the not caring part. Because Diane clearly likes her quirky nature and being who she is more than keeping a man who doesn't get her to stick around.
Furthering her point about not needing someone else to be her other, Diane posted a love note to Miley Cyrus in appreciation of Miley's new single Flowers. Not only do we get a glimpse of Diane's home, her dancing with herself to Miley singing about not needing anyone else to buy her flowers is a fun, empowering little message.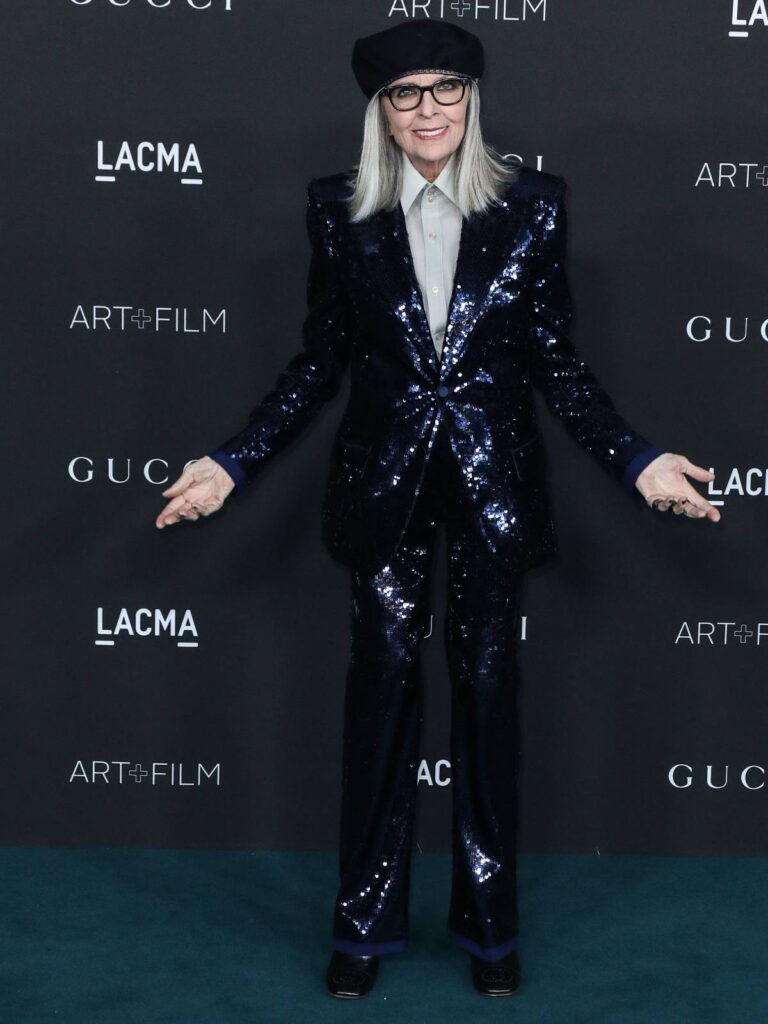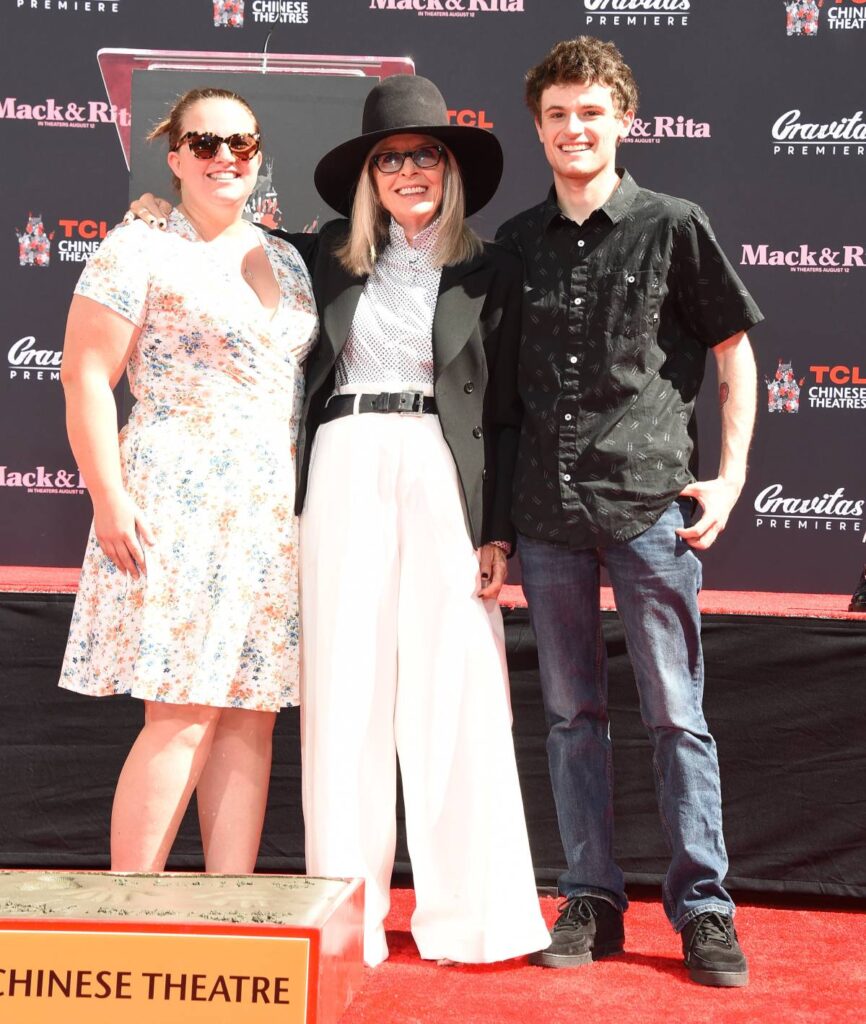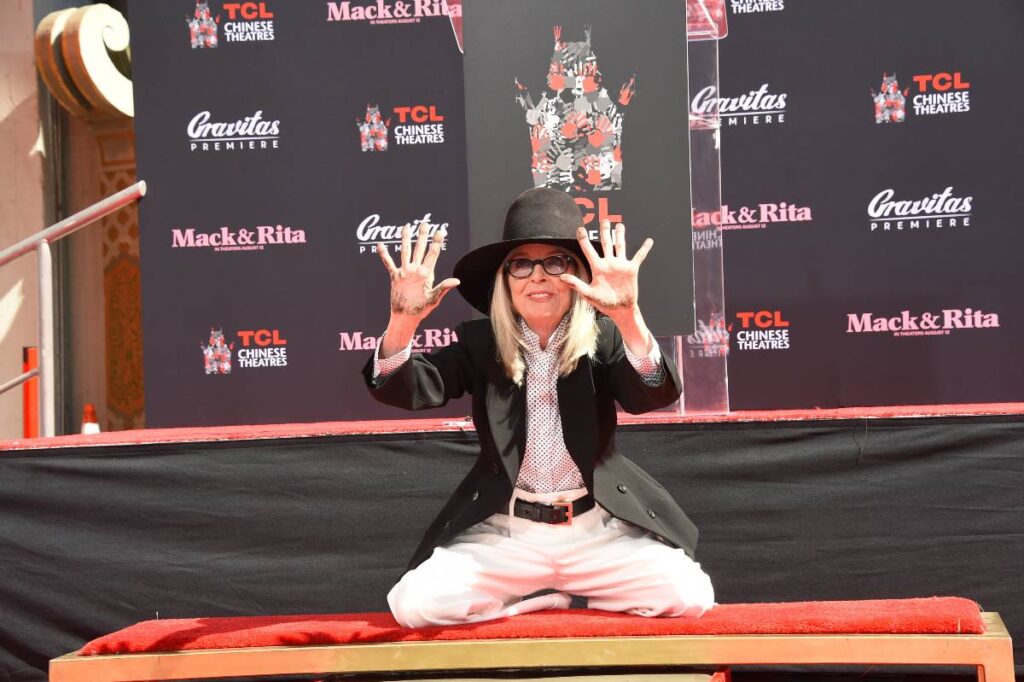 Photo credit: JPI Studio/Avalon, Instagram and Cover Images