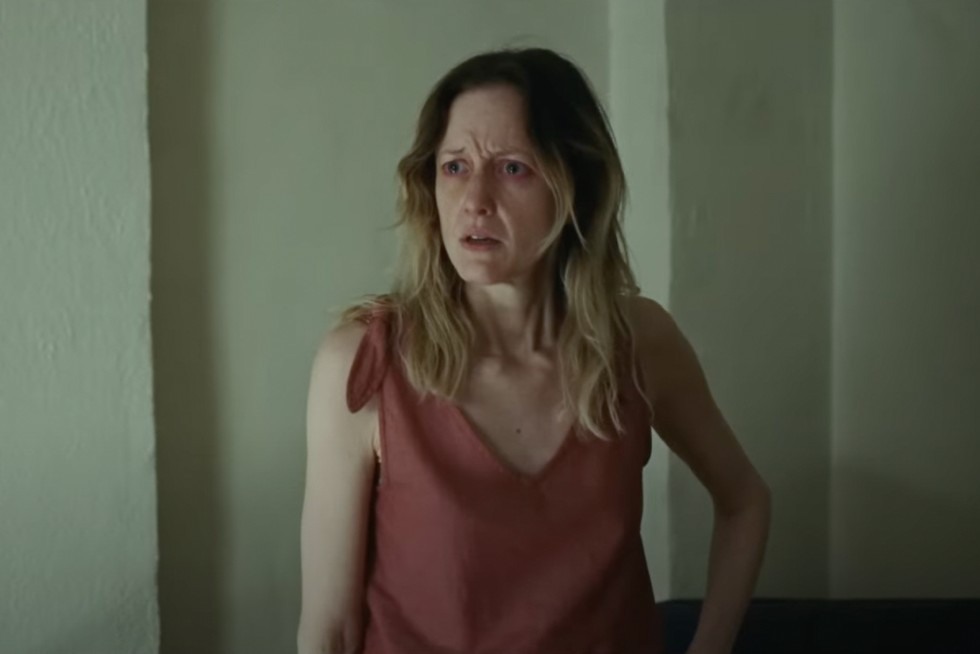 People are still stuck on this year's Oscar snubs, specifically in the Best Actress race. Viola Davis not getting nominated for The Woman King is a very big deal, and people are also pretty upset about Danielle Deadwyler's snub for Till. Instead of placing the blame where it belongs – on Ana de Armas's nomination for Blonde – there's a huge focus on Andrea Riseborough's surprise nomination for To Leslie. After the nominations were announced, the trade papers did some breakdowns of just what was happening behind the scenes in the final weeks of voting, with producer Mary McCormack using her connections to convince big-name Academy voters (mostly white actresses) to screen To Leslie and tweet about Andrea's performance. Now Puck reports that McCormack's Oscar-campaigning on behalf of the film might have been in violation of a lot of Academy rules, and there's an investigation into the whole sordid mess. Some highlights from Puck:
Riseborough's shock nom has created a brewing shitstorm within the Academy because Riseborough seemingly pushed out Viola Davis (The Woman King) and Danielle Deadwyler (Till), two actresses of color that were backed by well-funded campaigns by Sony and MGM/Amazon, respectively, and were widely predicted to score honors, yet presumably do not have access to a network of powerful (and, let's be honest, white) friends in the Academy to campaign for Oscars on their behalf. To some, it was the worst kind of racially-tinged cronyism, where the connections outshined the work. The controversy raises a key question: Did the Riseborough effort violate Oscar campaign rules? I'm told the Academy is looking at this issue, and that it will likely be raised at the board of governors meeting on Tuesday. (The organization declined to comment.)

Thanks to past scandals and sleazy tacticians like Harvey Weinstein, the Academy actually has pretty strict rules for what's kosher during an Oscar campaign, including specific guidelines for screenings, receptions, and what can be mailed or emailed to members. My favorite is the requirement of "non-excessive food and beverage" at screening events (i.e.; the don't-get-them-drunk-and-fat rule, which is routinely stretched). But in this case I'm specifically looking at Rule 10, which concerns "Lobbying": — Contacting Academy members directly and in a manner outside of the scope of these rules to promote a film or achievement for Academy Award consideration is expressly forbidden.

So, how much contact is "lobbying"? Lots of contenders skirt this rule with casual contacts or invites to screenings and such. But McCormack, the mastermind of the effort along with her and Riseborough's manager Jason Weinberg, was relentless in soliciting support, and she did so arguably at the direction of the To Leslie campaign. Here's a quote from an email of hers that's going around: "If you're willing to post every day between now and Jan 17th, that would be amazing! But anything is helpful, so please do whatever makes you comfortable. And what's more comfortable than posting about a movie every day!"

…If emailing 70 members is disqualifying, how many members did McCormack and friends contact with their very specific pleas on behalf of To Leslie? And it was a campaign, of course. Riseborough, in interviews, has emphasized the lack of money because the film's distributor, Momentum Pictures, didn't do much to support the film. "It really has been baffling," she told EW of the nomination. "The idea that you need endless resources, I don't think that's necessarily true," she added to Variety.

But there were events, screenings and Q&A panels. Two P.R. firms, Narrative and Shelter, worked on the campaign, and Scott Feinberg reported Tuesday that top event planners Andrew Saffir and Colleen Camp were hired for receptions. Those things can cost $50,000 or more a pop. Someone paid for this stuff.
There's a lot more in the report but you get the idea. One of the biggest questions will be how aggressively McCormack and the various PR teams pursued Academy voters, how many times voters were emailed, and what kind of material and financial support was provided for this "grassroots" campaign. There are even more specific questions about whether prominent white actresses were provided photos, quotes and specific wordings to show their "support" for Riseborough and To Leslie. It actually is looking like… there were some violations of the Academy's rules. The Academy will not punish Riseborough this year though, meaning she still gets her nomination and she gets to enjoy all of the perks of being a nominee. But it might affect her ability to "campaign" in the future, same with Mary McCormack.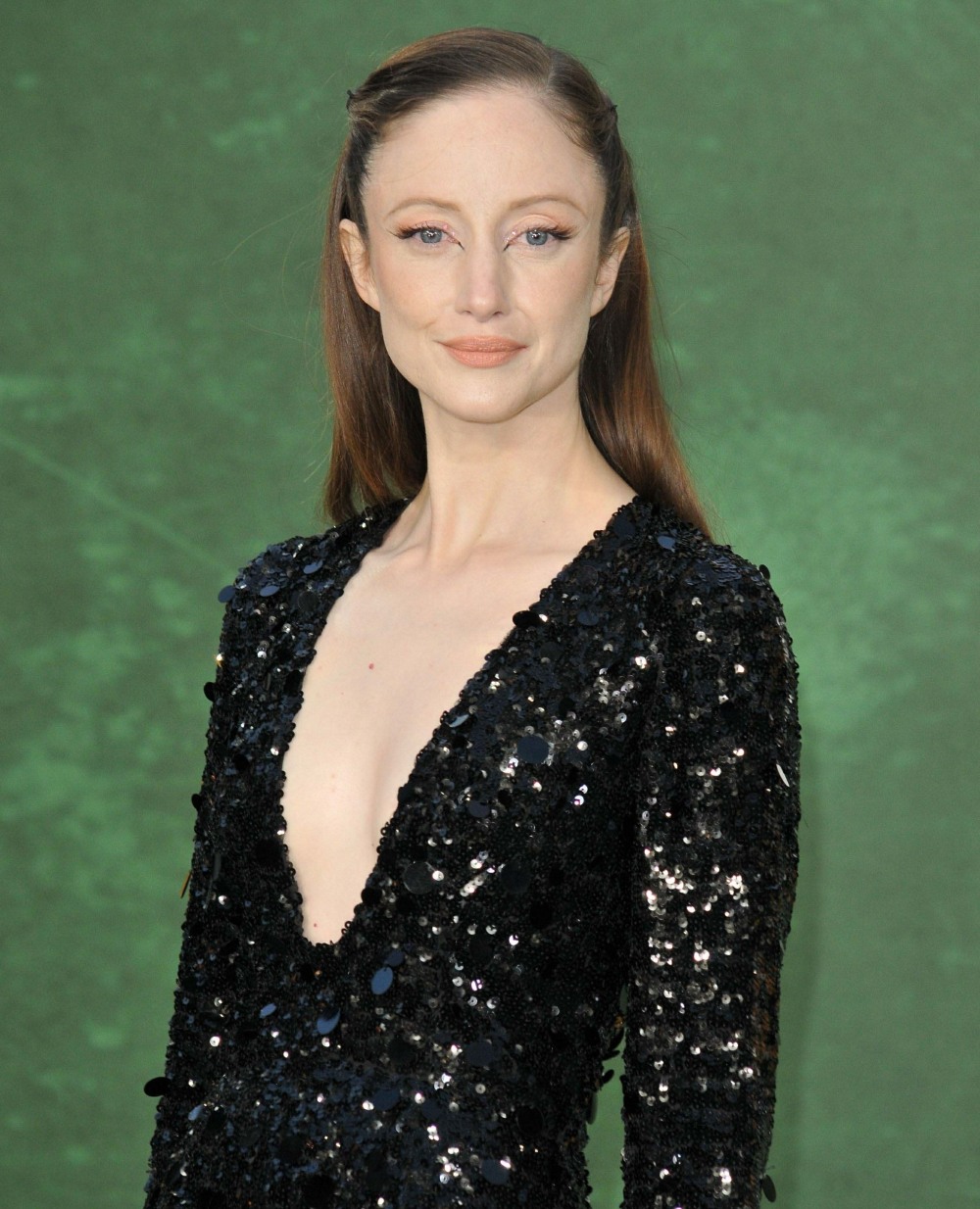 Photos courtesy of Backgrid, screencap from 'To Leslie'.

London, UNITED KINGDOM – Celebrities at the "Amsterdam" European film premiere, Odeon Luxe Leicester Square, Leicester Square in London, England, UK. Pictured: Andrea Riseborough BACKGRID USA 21 SEPTEMBER 2022 USA: +1 310 798 9111 / usasales@backgrid.com UK: +44 208 344 2007 / uksales@backgrid.com *UK Clients – Pictures Containing Children Please Pixelate Face Prior To Publication*
London, UNITED KINGDOM – Celebrities at the "Amsterdam" European film premiere, Odeon Luxe Leicester Square, Leicester Square in London, England, UK. Pictured: Andrea Riseborough BACKGRID USA 21 SEPTEMBER 2022 USA: +1 310 798 9111 / usasales@backgrid.com UK: +44 208 344 2007 / uksales@backgrid.com *UK Clients – Pictures Containing Children Please Pixelate Face Prior To Publication*