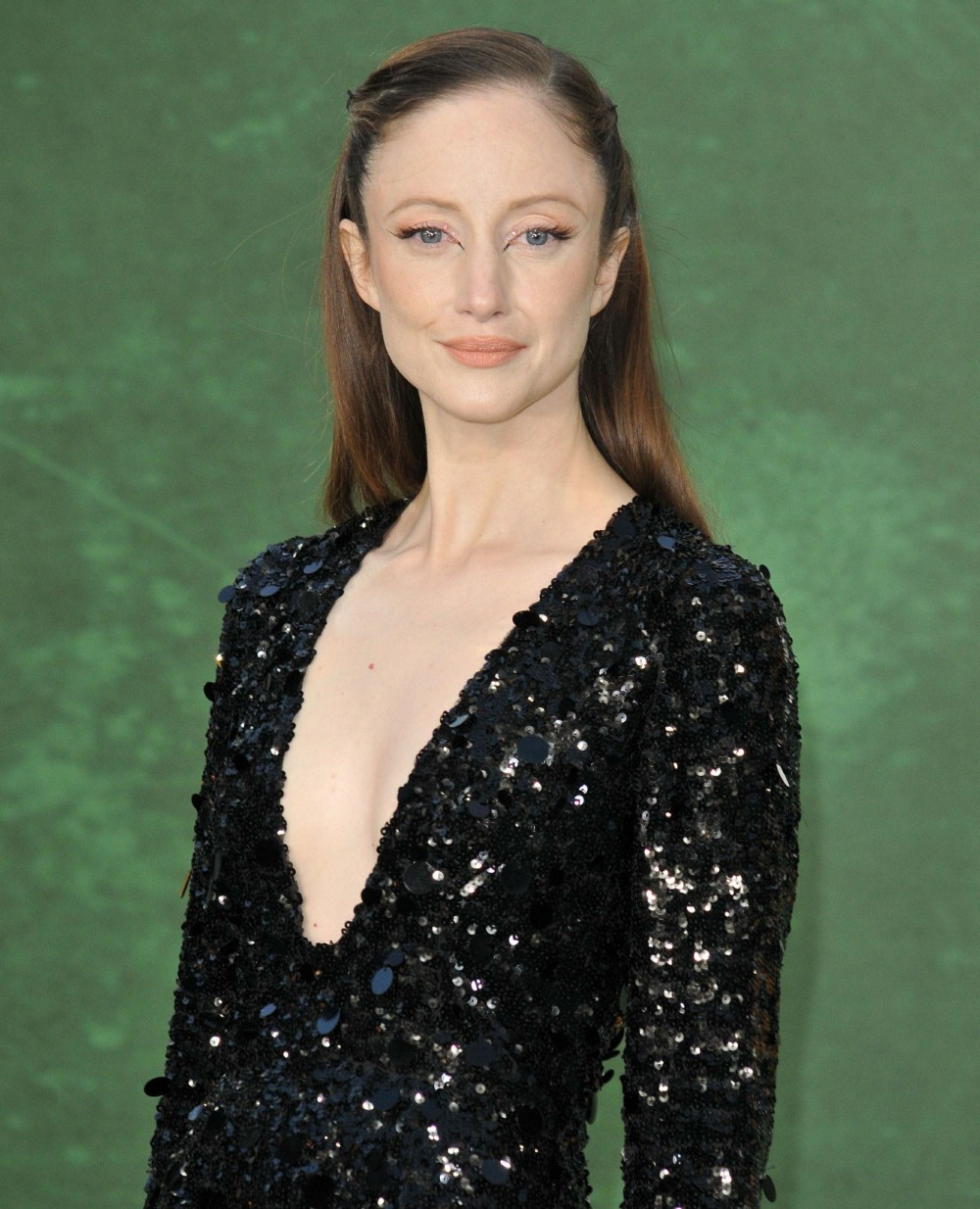 As always, there is a lot of unrest about this year's Oscar nominations, specifically in the Best Actress category. Everyone knew that this year's Best Actress race would be stacked, but most of the attention was on the fundamental two-woman race between Michelle Yeoh and Cate Blanchett. It was widely assumed by all of the Oscar prognosticators that Viola Davis would be nominated for The Woman King, Michelle Williams would likely get nominated for The Fabelmans, and that Till's Danielle Deadwyler and maybe Margot Robbie (Babylon) would fight for the last slot. But when the noms came out yesterday, the shortlist didn't include Margot, Danielle OR Viola. Instead, Ana de Armas got nominated for the Marilyn Monroe torture p-rn Blonde, and Andrea Riseborough slipped in with her performance in To Leslie.
To be clear, while I haven't seen To Leslie, I'm sure Andrea gave a good performance. She's a wonderful actress and a real shapeshifter, even moreso than Cate Blanchett. My biggest qualm is that Ana de Armas has no place on this list for Blonde. It was BAD. The film was awful. Still, the trade papers are much more focused on how Andrea ended up getting her nomination with zero money for an Oscar campaign and a purely word-of-mouth performance. Variety tried to track exactly what happened & when it started:
So how did such a small film end up breaking in, seemingly at the last minute? Awards pundits wrongly assumed that the celeb-backed campaign, while noteworthy, was a little too late to make a nomination happen. It came down to support from the film community, Riseborough said Tuesday.

"The idea that you need endless resources, I don't think that's necessarily true," Riseborough told Variety shortly after the Oscar noms were announced Tuesday morning. "The people who made sure of that is our community. It feels like the film community rallied around and made a noise."

A campaign of sorts began in October when Howard Stern began touting the film on his SiriusXM show. "To Leslie" director Michael Morris and his wife, actor Mary McCormack, showed the movie to Stern in July during the annual wedding anniversary celebration they share with the Sterns. McCormack and Stern's relationship goes back decades, to when she played the shock jock's first wife Allison in his 1997 biopic "Private Parts." According to sources, Stern asked to see "To Leslie" after Morris and McCormack told him about the movie and showed him the rave reviews in the trades — including Variety — that came out after the film premiered at South By Southwest in March 2022.

Stern then began touting "To Leslie," which was shot in just 19 days in Los Angeles during the height of the COVID pandemic, on his show to coincide with film's release in the fall. "It genuinely caught everyone by surprise," a source tells me.

A screening hosted by Charlize Theron at CAA followed. After Riseborough nabbed a Spirit Award nomination, McCormack got to work with help from publicity powerhouses Shelter PR and Narrative PR. McCormack sent an email to friends asking them to publicly support the movie and Riseborough's performance, even including images and suggested hashtags and accounts to tag in social media posts. "If you're willing to post every day between now and Jan 17th [the last day of Oscar nomination voting], that would be amazing!" she wrote in one email obtained by Variety. "But anything is helpful, so please do whatever makes you comfortable. And what's more comfortable than posting about a movie every day!"

More celebrity support started to flood awards season. Among those who posted praise on social media were Sally Field, Liam Neeson, Jane Fonda, Laura Dern, Catherine Keener, Geena Davis and Mira Sorvino. More screenings of "To Leslie" were hosted by Gwyneth Paltrow, Demi Moore, Courteney Cox and Edward Norton. Minnie Driver is set to host a screening tomorrow night in Los Angeles. Kate Winslet and Amy Adams moderated virtual Q&As with Riseborough. Cate Blanchett was so moved by Riseborough's performance that she gave her a shoutout during her acceptance speech at the Critics' Choice Awards.
Mary McCormack has worked with a lot of powerful people within Hollywood, and it sounds like Mary used the tools of her position and convinced many of her actress friends to give the film a chance. It also helps that Andrea is well-liked and respected in the industry too – she's more of a character actress, and decades of work paid off when her peers were like: yes, an Oscar nomination for you. What I'm really getting is that besides Howard Stern, this effort was very much driven by women in the industry too. And that's amazing. But Viola still should have been nominated in Ana de Armas's place.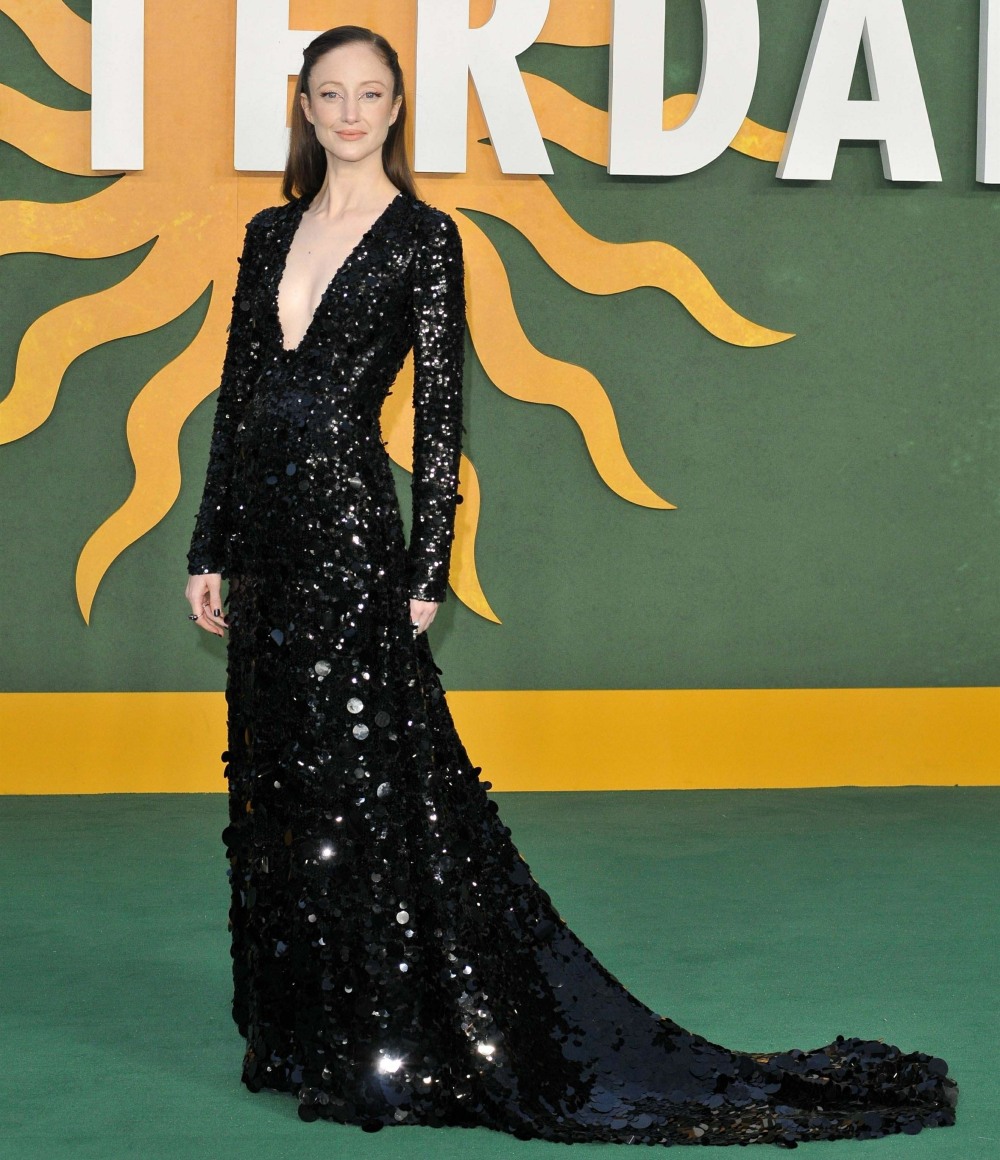 Photos courtesy of Backgrid.

London, UNITED KINGDOM – Celebrities at the "Amsterdam" European film premiere, Odeon Luxe Leicester Square, Leicester Square in London, England, UK. Pictured: Andrea Riseborough BACKGRID USA 21 SEPTEMBER 2022 USA: +1 310 798 9111 / usasales@backgrid.com UK: +44 208 344 2007 / uksales@backgrid.com *UK Clients – Pictures Containing Children Please Pixelate Face Prior To Publication*
London, UNITED KINGDOM – Celebrities at the "Amsterdam" European film premiere, Odeon Luxe Leicester Square, Leicester Square in London, England, UK. Pictured: Andrea Riseborough BACKGRID USA 21 SEPTEMBER 2022 USA: +1 310 798 9111 / usasales@backgrid.com UK: +44 208 344 2007 / uksales@backgrid.com *UK Clients – Pictures Containing Children Please Pixelate Face Prior To Publication*