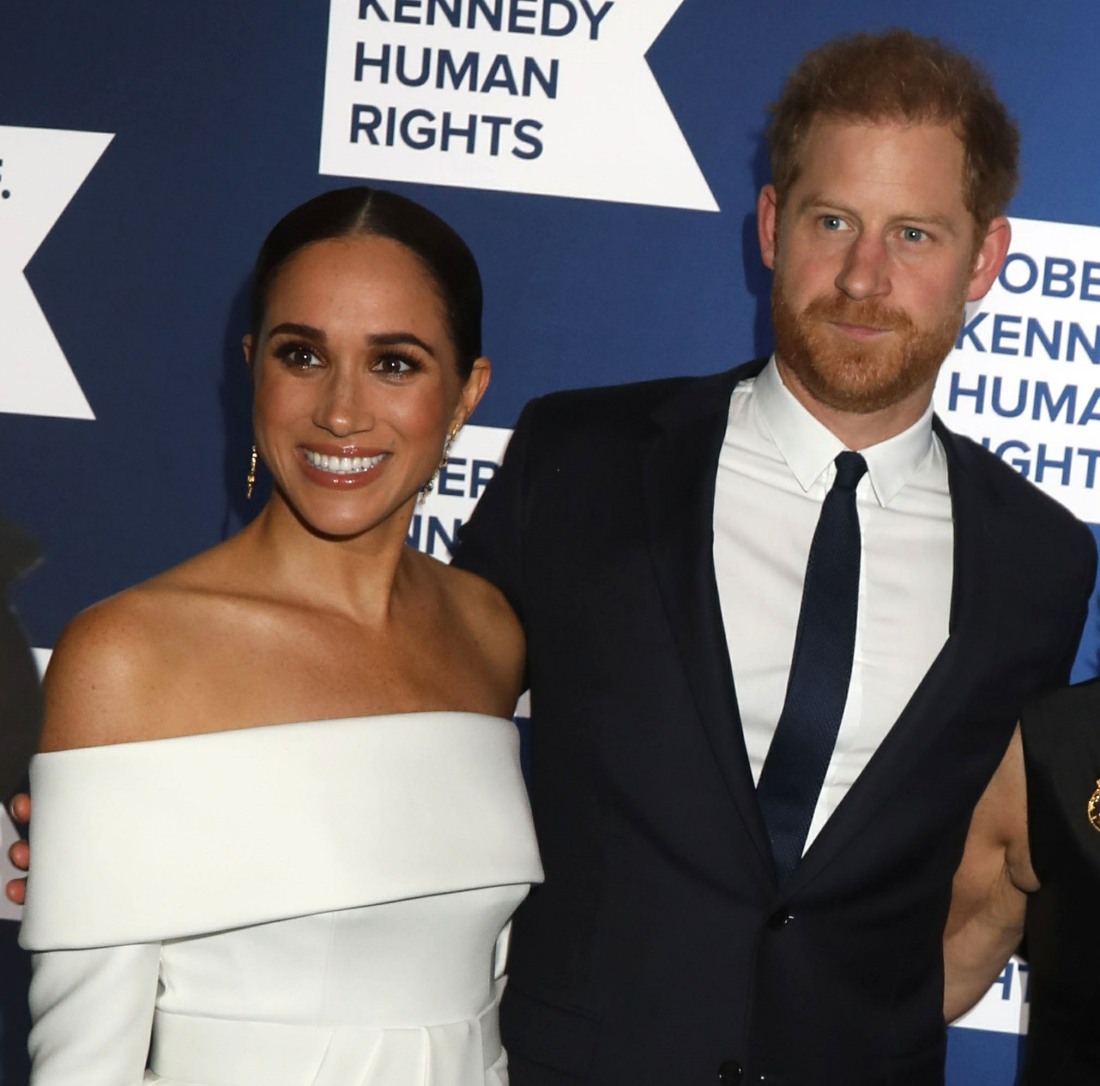 Every few months, the British media tries to give some kind of unhinged update on the Duke and Duchess of Sussex's business and charity umbrella, Archewell. Royal reporters are truly examining Instagram posts and paying off British expats in Hollywood to figure out who is moving in or out of Archewell's many positions. They've tried to create a narrative that Meghan and Harry (mostly Meghan) is "difficult" to work with and people leave the Sussexes' employ in droves. That… is not factual. For Archewell in particular, it's amazing to see what Harry and Meghan have done in less than three years, and of course there will be some different people coming in or going out, because the company and foundation are growing and changing. Anyway, Variety ran an exclusive about some new Archewell hires and moves.
Prince Harry and Meghan, the Duke and Duchess of Sussex, have made key new hires and promotions at their umbrella company Archewell. Entering its third year, the audio, philanthropic and content production operation continues to grow. In audio, Serena Regan has been named head of podcasts. Hired at the end of 2022, Regan will now lead all development in that portfolio. "Archetypes," the vertical's debut project, was released last year and marked Archewell's first hit. An interview series about harmful labels that hold women back, the Meghan-hosted series topped Spotify charts in 47 countries. A second season has not formally been announced but is well expected.

Joining The Archewell Foundation, the couple's philanthropic arm, is Shauna Nep. Having served as vice president of philanthropy at SB Projects since 2018, she joins as co-executive director and will work alongside executive director James Holt. Nep has also held positions at The Goldhirsh Foundation and Fundamental Inc.

Archewell Productions, the filmed content arm, made a big splash this year with the Netflix original "Harry & Meghan." A candid look at the Duke and Duchess' move to America and resignation as full-time royals, the series represents the most-streamed documentary premiere in Netflix history with 81.5 million minutes watched in its first week. It was overseen by internal content head Ben Browning, the Oscar-nominated producer of "Promising Young Woman." Browning will part ways with Archewell later this year, at the expiration of his current deal. The unit will put its focus on scripted content, as Chanel Pysnik continues to oversee unscripted.

Following a first wave of audio and content releases, Archewell will streamline its marketing arm. It is currently led by Fara Taylor, who will also transition out of her role later this year. Taylor led the marketing campaigns for "Archetypes" and "Harry & Meghan," as well as the global rollout of Prince Harry's memoir "Spare." Neither she nor Browning will be replaced, as the titles have been dissolved.

"Ben and Fara have been integral to the creation and execution of many critically and commercially acclaimed projects during their tenure. They have expertly delivered content and campaigns that have exceeded expectations and made their mark within the cultural zeitgeist," said Archewell head of communications and global press secretary to Harry and Meghan, Ashley Hansen.

"They played a critical role in helping to tell the stories of the Duke and Duchess thus far and the couple remain hugely grateful for their support on those vital 'look back' projects, as they now look forward," she added.

Hansen's team has also seen expansion. Miranda Barbot has been named director of global communications and press secretary. Maren Thomas has been named manager of communications, and will work alongside Deesha Tank.
I remember Omid Scobie telling a story about how, just after the Sussexes exited the UK, a palace courtier told Scobie that Harry and Meghan would never be able to replicate what the palace does. That was really what Windsors and their staff believed: that Harry (alone) would come crawling back because he wouldn't be able to take care of himself or his business. Crash-cut to three years later, and I would argue that Harry and Meghan haven't replicated the palace structure, they've made their own hybrid model which functions so much better and more efficiently than the palace system. They can move fluidly and reorganize and reassess in their own time, they hire people based on ability and not "connections," and they have a real functional business AND a foundation. Variety also notes that Archewell will release an impact report on their charitable giving in the next week. Exciting!
One thing I'm watching is the moves they're making with marketing and communications. Reportedly, they've moved everything in-house, meaning the Sussexes and their Archewell team are handling everything themselves without an outside publicist or outside/studio comms team. I think that's smart and that says a lot about the organization they've built.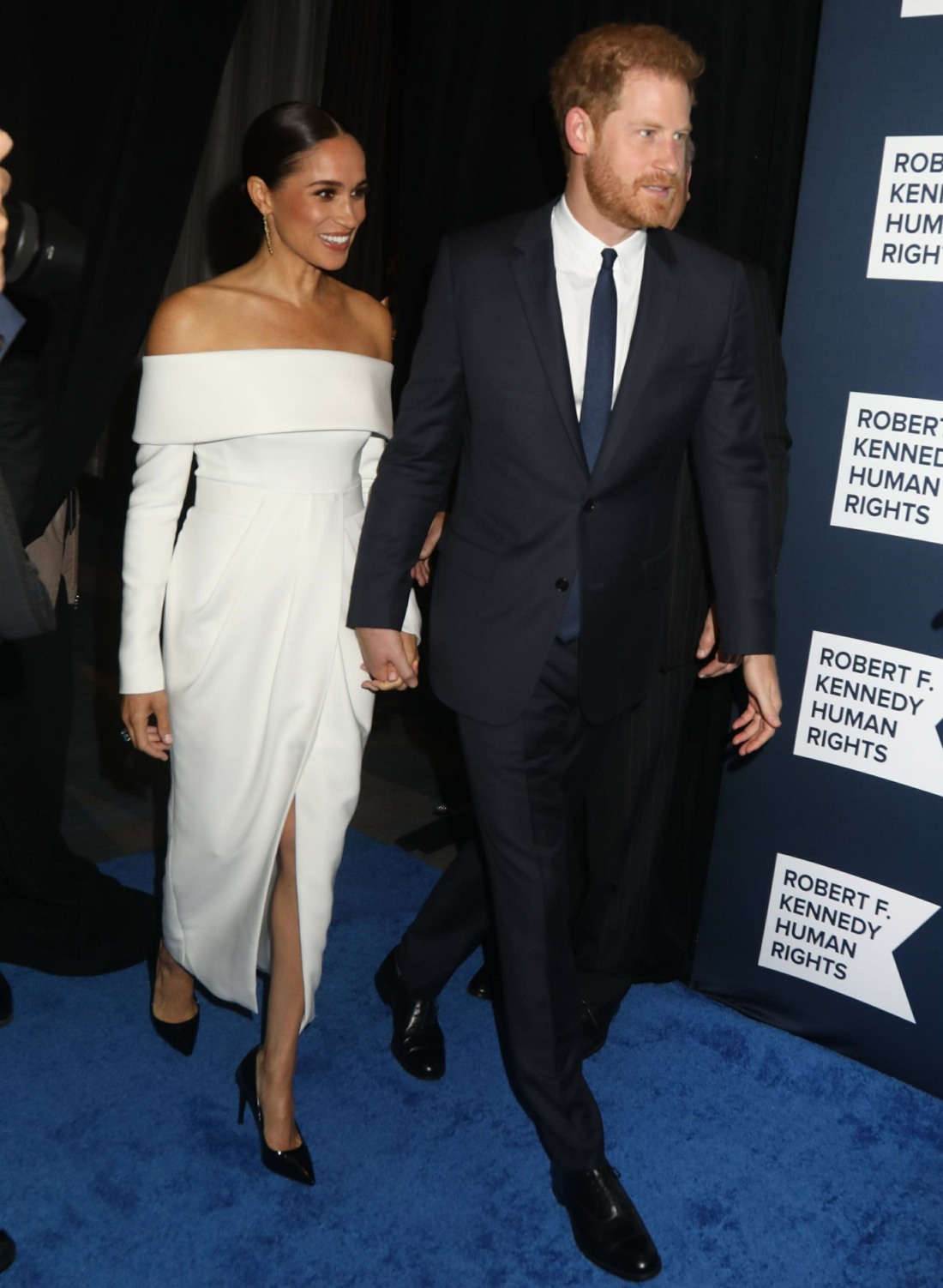 Photos courtesy of Backgrid.