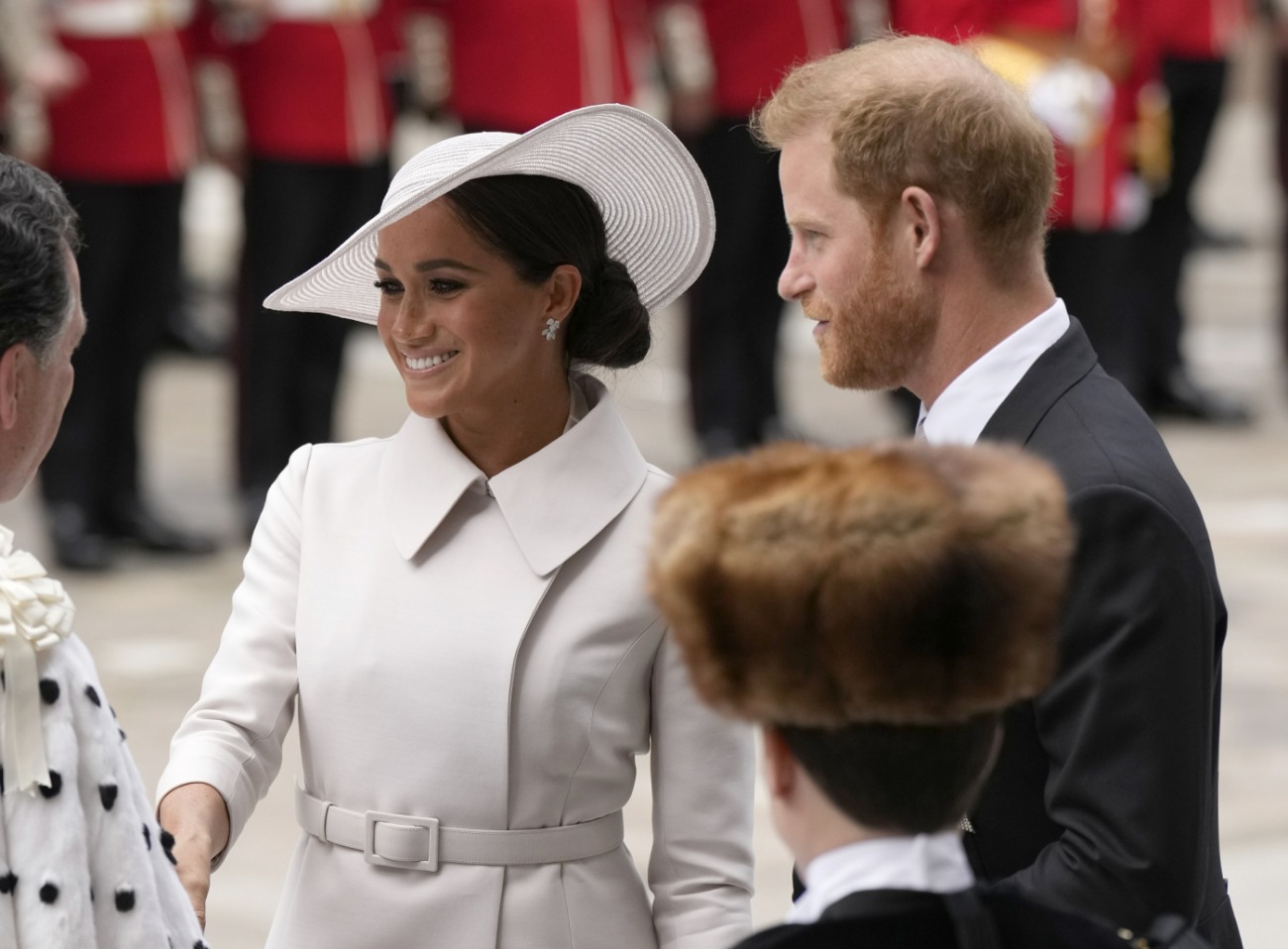 We're just four months shy of the biggest royal event of the year, Prince Archie's fourth birthday, during which Archie's grandfather will ride in a big gold carriage and throw himself a Chubbly party. The coronation is the focus this week in the British media, and as always, they're telling on themselves. The Windsors can't help but tell on themselves too. The main storyline, four months before this mess, is solely about the Duke and Duchess of Sussex and whether they'll be invited and whether they'll come. It's gotten so bad that Dan Wootton is spinning unhinged conspiracies about how Meghan is wielding her silence to provoke King Charles or something. Wootton's blaring headline at the Mail is: "Why is Meghan distancing herself from Spare? Royal insiders fear the disappearing act by the Duchess of Sussex is to secure her even more power during Harry's negotiations with Charles over the coronation." LMAO. Her power.
Meghan's silence during Harry's memoir promotion: "[She was silent during] the massive backlash prompted by his egotistical, puerile, nasty and divisive autobiography Spare, designed to destroy the reputation of his brother, the future king, and begin the process of dismantling the British monarchy as we know it. While I have been told Meghan was privately supportive during the writing of the book – and heavily involved with the scorched earth strategy in regards to the royal institution and British media ­– publicly there has been a marked change in tone.

Meghan's changed strategy: "It seems hard to believe that Meghan has all of a sudden decided that publicly roasting her husband's family is a mistake, given that's exactly what she has done in the past. And, apart from the specific rolling back of claims the Royal Family is racist, Spare is the continuation of a narrative she started in her infamous interview with Oprah Winfrey… Indeed, the Duchess is said to be privately ecstatic that many of the previously concealed and publicly damaging claims about Prince William's behaviour, especially the so-called physical attack on Harry, during her time in the Royal Family have now been made public.

Nefarious motives: "That's why, contrary to any suggestion of disunity between the Sussexes, Royal Family insiders now fear there is a far more nefarious motivation behind Meghan's rare silence. By keeping out of the public bunfight surrounding Spare and making no comment on its contents, Meghan could be setting herself up as a power broker in likely forthcoming negotiations between Harry and his father King Charles over his possible attendance at the coronation."

Meghan holds the key: "It's Meghan who now holds the key to appeasing her husband and granting Charles his misguided wish of family unity on his big day. That's a situation that Meghan will relish. The former Suits actress was incandescent when courtiers, most likely at the behest of senior members of the Royal Family, appeared to cut her out of the Megxit negotiations by holding the Sandringham Summit when she had returned to Canada to care for her young son Archie.

Royal insiders speak: One royal insider told me: 'Meghan's silence around Spare seems highly strategic. She can now appear to be the peacemaker while making it very clear to her husband what concessions they will need before they agree to attend the coronation. She's put herself in a position where it's now almost impossible to circumvent her. But, make no mistake, Meghan still wants to cause the ultimate damage to the Royal Family. Her fingerprints were all over the Netflix series which even questioned the role of the Commonwealth, the life's work of Her Late Majesty. There's no trust there anymore, but what choice does anyone have if Charles is determined to have them both there.'
As I've been saying, it's utter Panic! At the Palace. And I do believe that Prince William and Kensington Palace are largely behind this week's briefing spree – this is a jealous and enraged William throwing a ludicrous tantrum in the media about his father's plan to make a temporary peace with the Sussexes. This is William's incandescence that he can't destroy, humiliate and degrade Harry and Meghan. Wootton's obsession with Meghan has always been sick and twisted, but it stems from William's own obsession with the Sussexes. The Mail's commentary class wouldn't write like this about Harry and Meghan unless they were getting the explicit go-ahead from senior royals.
Also – have you noticed that the British papers are trying to find ways to address William's assault on Harry? They can't deny it outright – because they know it happened – so they're just like "Harry CLAIMS that William attacked him!" And boy, all of the Windsors are so mad that Harry loves and respects his wife and wants to include Meghan in any peace talks or conversations.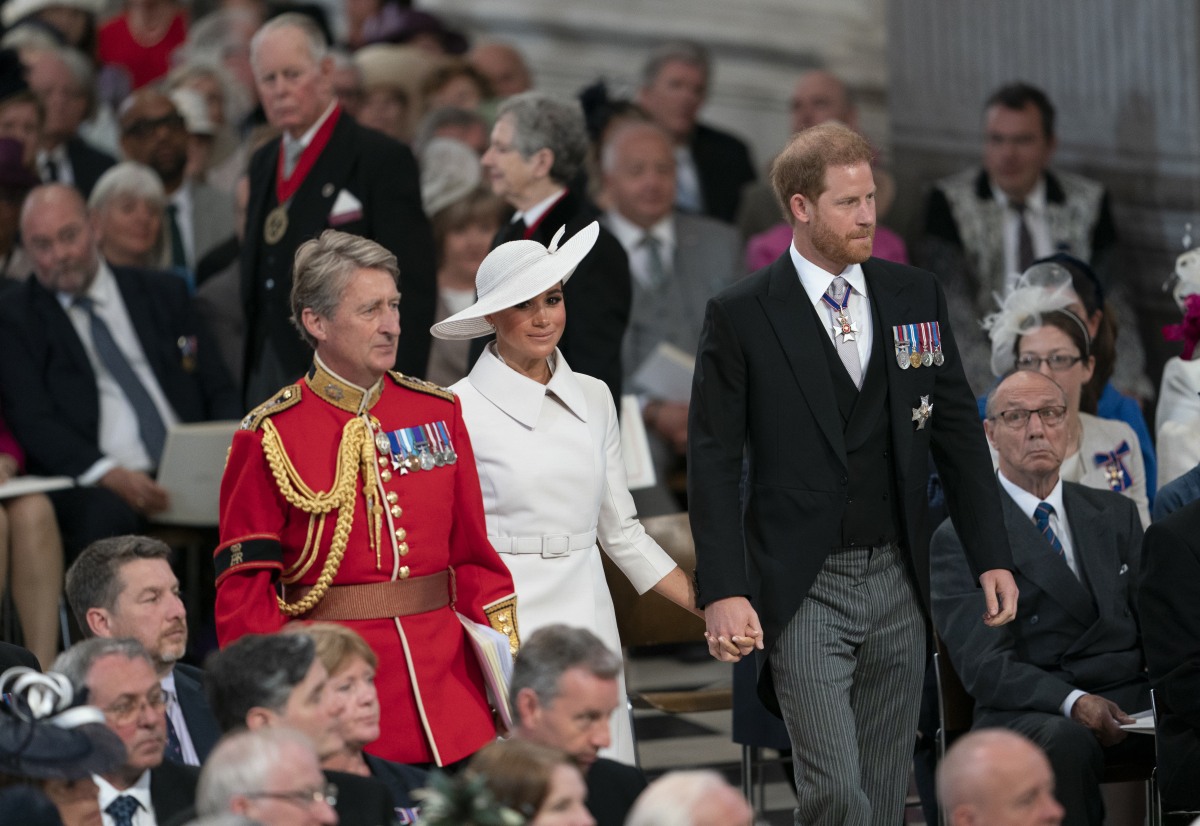 Photos courtesy of Avalon Red.