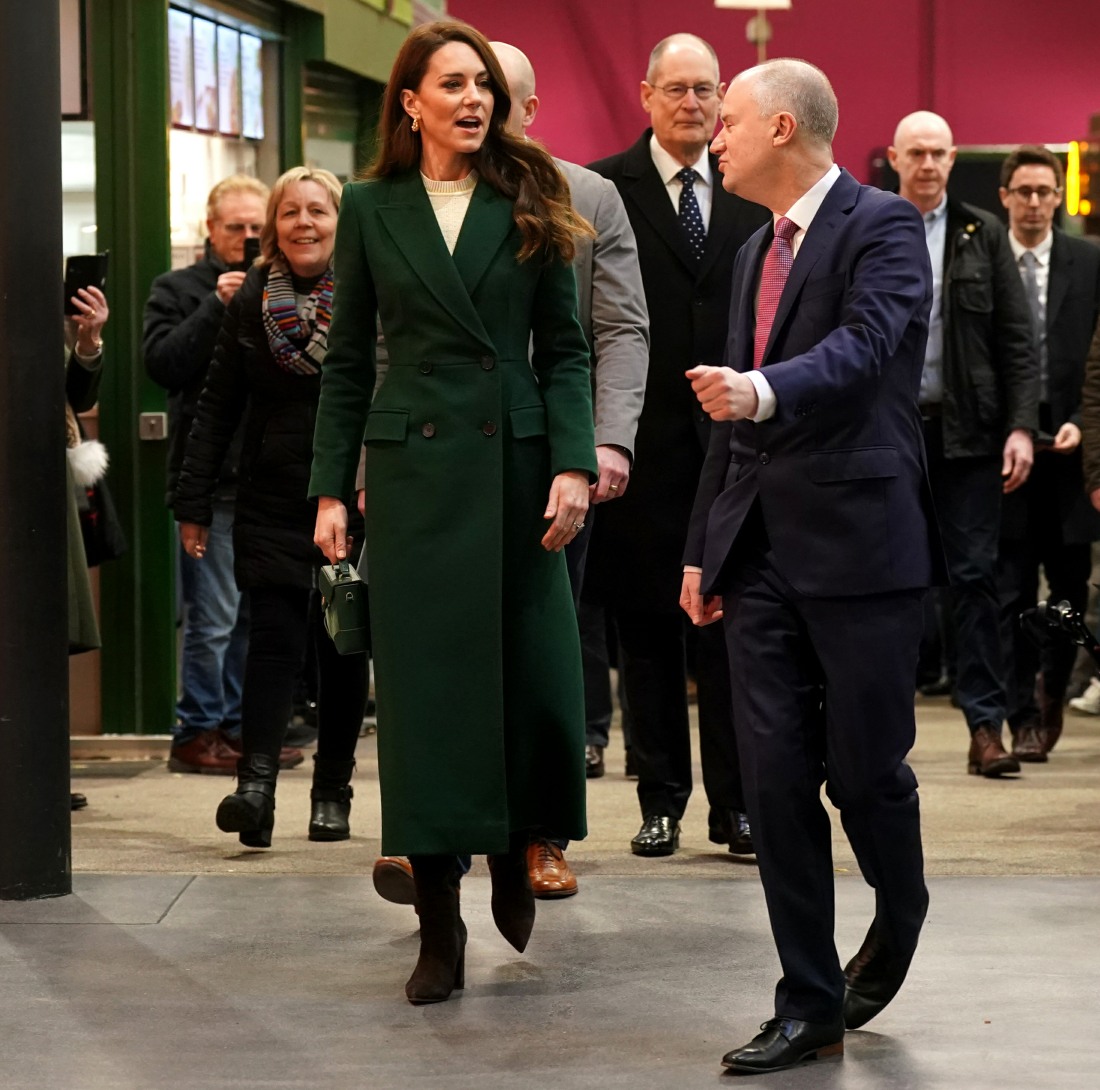 So many launch events and so few substance events. That's always the case with Catherine, Princess of Wales. I was around for the actual launch of this fakakta Early Years crap in 2019-2020 and it was the same thing – a million "launch" events, social media videos, pie charts and gurning, all signifying nothing more than "the early years are important." Now, in 2023, we have the launch events, videos and gurning for Shaping Us: "the early years are important." As I mentioned before, the only real change Kate has made to her childishly simple message is "there's too much importance given to childhood development over the age of five." That's it. One could argue that she's advocating for fewer resources to be devoted to kids over the age of five.
Anyway, these are photos from today's launch event in Leeds. And by "launch event," I mean that Kate wandered around a market and asked vendors about their childhoods:
During her visit, the mother-of-three is hoping to increase public awareness surrounding the importance of early childhood in shaping adulthood and society as a whole.

Bringing the cause to the heart of the community, the Princess of Wales met vendors and members of the public at Leeds Kirkgate Market to discuss their experiences of early childhood.

Leeds Kirkgate Market opened in 1857 and is home to hundreds of local independent businesses covering everything from fresh fruit and vegetables, butchers, and fishmongers, to a Community Library, cookery school and Volunteer Centre.
I… well… sorry, who came up with this event? Seriously?? She just wandered around a market and talked in her cut-glass accent "what were your early years like, what shaped you??" THAT is what her staff put together? That is the "awareness raising campaign"?? Just sending Kate out to random places to talk to random people (at a market!!!) about their childhood? Even if Kate was a credible child development expert (she is not), that would be a huge waste of time and resources. It's kind of insane how incompetent all of these people are.
Kate's coat here is "bespoke McQueen," according to the Mail. I don't know if it's a repeat – she has a million green coats, so if this is new, that's really sad and wasteful. Her boots are Gianvito Rossi.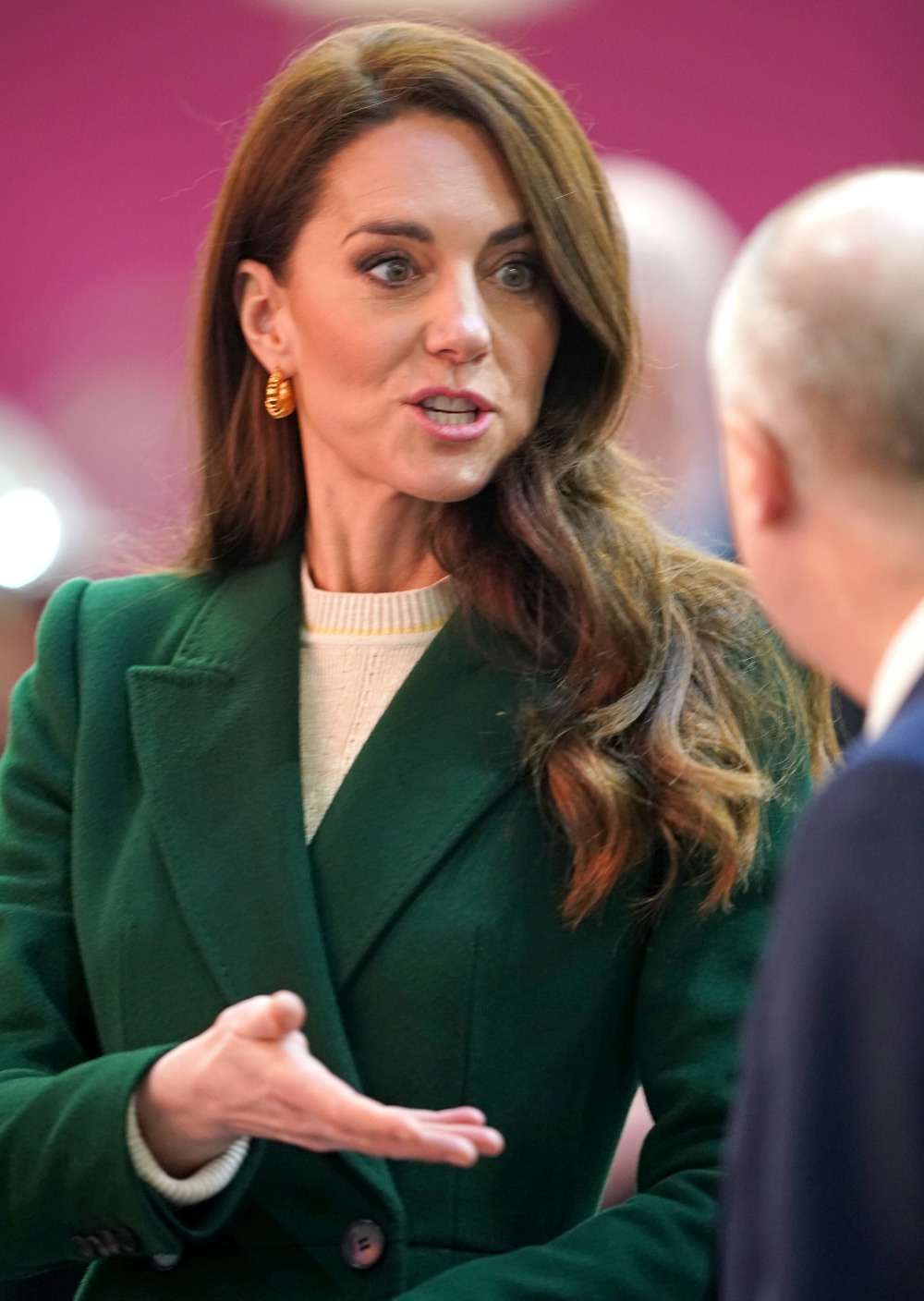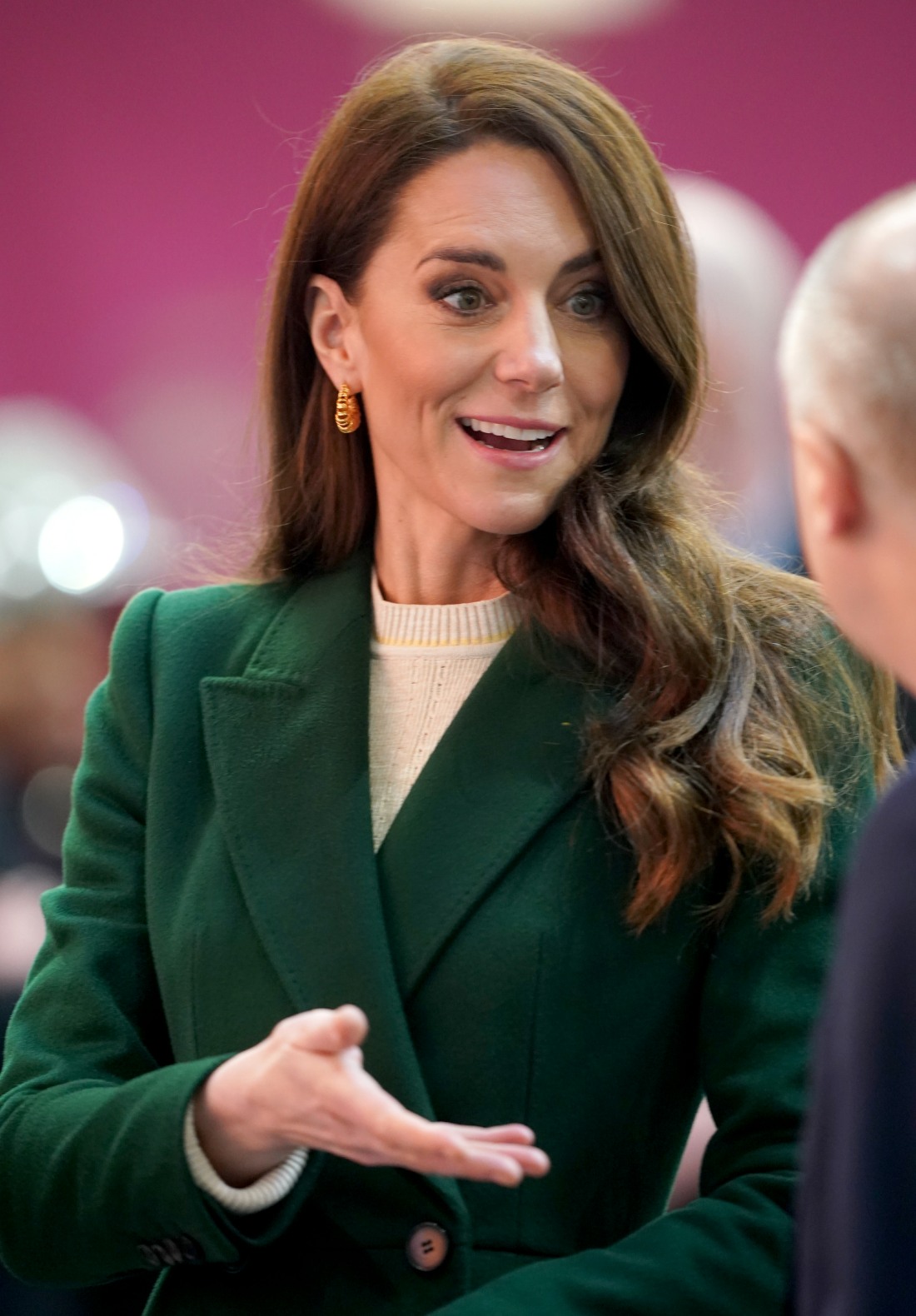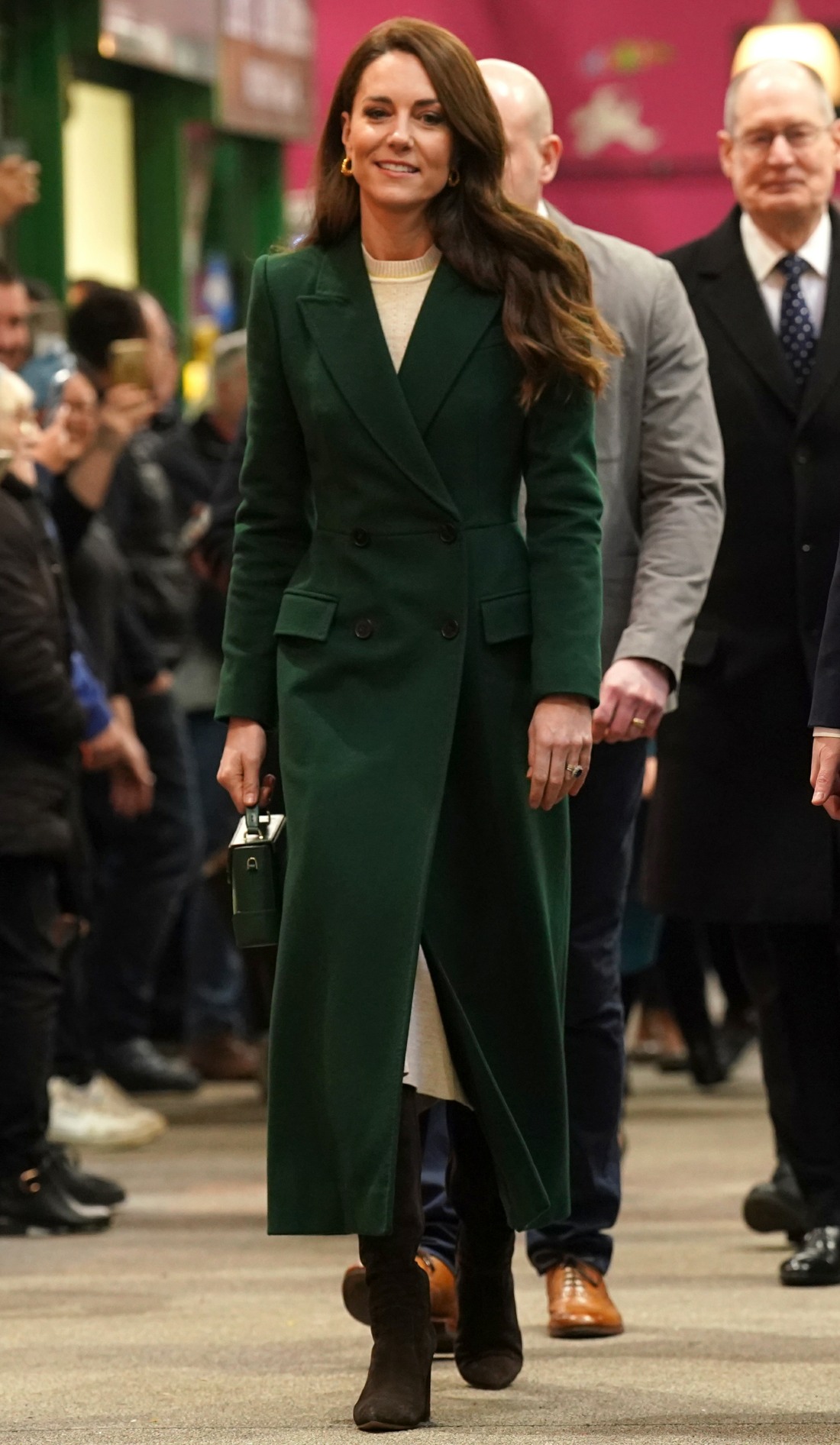 Photos courtesy of Cover Images.