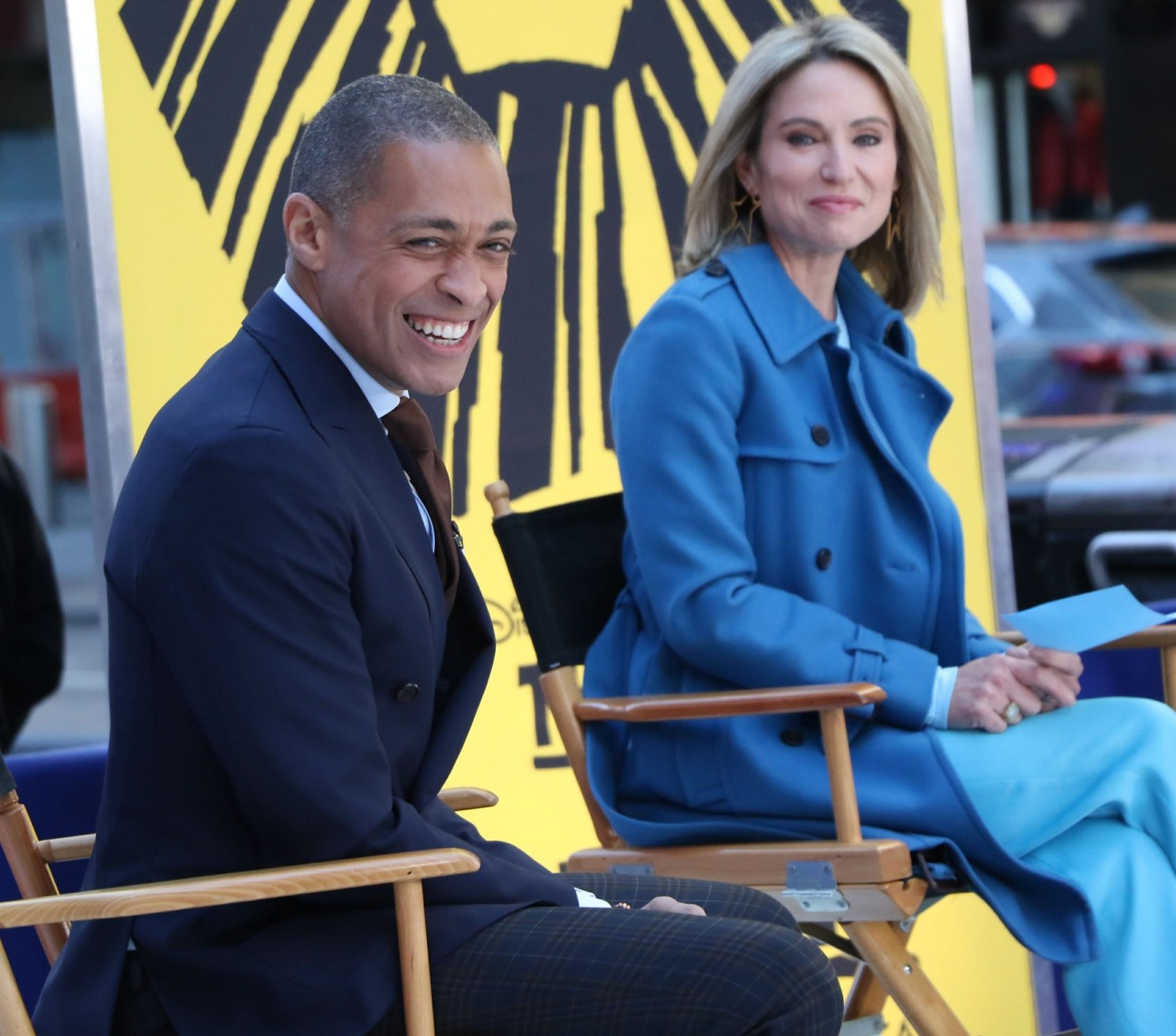 We learned the other day that Amy Robach and T.J. Holmes are officially leaving GMA3. ABC put out a pretty rote statement saying that it's a mutual decision, it's in everyone's best interests to move on, they're talented, thanks for the work, etc. It's unclear what Amy and T.J. might do next professionally, but personally they are still a hot item and they want us to know it.
T.J. Holmes and Amy Robach didn't appear too upset that they were ousted from ABC News. The former GMA3 co-anchors were photographed embracing just hours after they officially parted ways with the network. They weren't shy in showing some PDA outside of a restaurant in Los Angeles on Friday, the same day their exit was made official.

"They're ready for a fresh start," a source close to the pair tells Yahoo Entertainment, confirming the two are still "very much together."

On Friday, a spokesperson for ABC News confirmed earlier reports that Robach and Holmes were leaving their on-air roles amid their romance.

"After several productive conversations with Amy Robach and T.J. Holmes about different options, we all agreed it's best for everyone that they move on from ABC News. We recognize their talent and commitment over the years and are thankful for their contributions," the network said in a statement.

Holmes and Robach enlisted high-powered attorneys to represent them after they were yanked off the air in early December. An insider told Yahoo that last week's mediation was "contentious" at times and it became clear there was no way the journalists could go back to their day-to-day routing at Good Morning America studios in New York. TMZ reported Robach and Holmes were accused of various forms of misconduct to justify their firings. It's unclear what their reported exit deal included, but final terms had to have been agreeable.

When GMA3: What You Need to Know aired on Monday there was no mention of Holmes and Robach's departure. However, their names were wiped from the prerecorded intro, per Us Weekly.
Ah, PDA pap walks and a "source close to the pair." Someone wants us to know that the beleaguered couple is a-okay and committed to each other and a fresh start post-ABC ouster. Perhaps a move to LA, where they were most recently photographed? I wonder if their next professional move will be a joint one because at the moment it seems like the two of them are inextricably (and intrinsically, since they're seriously in love) linked. Or at least their names will be for a while until another morning show scandal takes over. Is it CBS's turn yet? Also, we heard from T.J.'s estranged wife, Marilee Fiebig, via her lawyer, that she was disappointed by his lack of discretion and insensitivity. Now Amy's estranged husband, Andrew Shue, has his friends telling Page Six that he's too classy for these messy Bs (my words). Interestingly, the Page Six sources also made clear that Amy's friends are like "girl, what are you doing, we don't approve of T.J.," and think she's impulsive, and insinuated that some of her actions may be related to being a breast cancer survivor "who feels its her right to be happy." Hm. Are these unsolicited defenses or are they getting their (sometimes critical) talking points straight from their wayward friend?
Amy Robach and T.J. Holmes Seen Embracing in Los Angeles Hours After ABC Exit pic.twitter.com/QKmOF0VGC0

— People (@people) January 31, 2023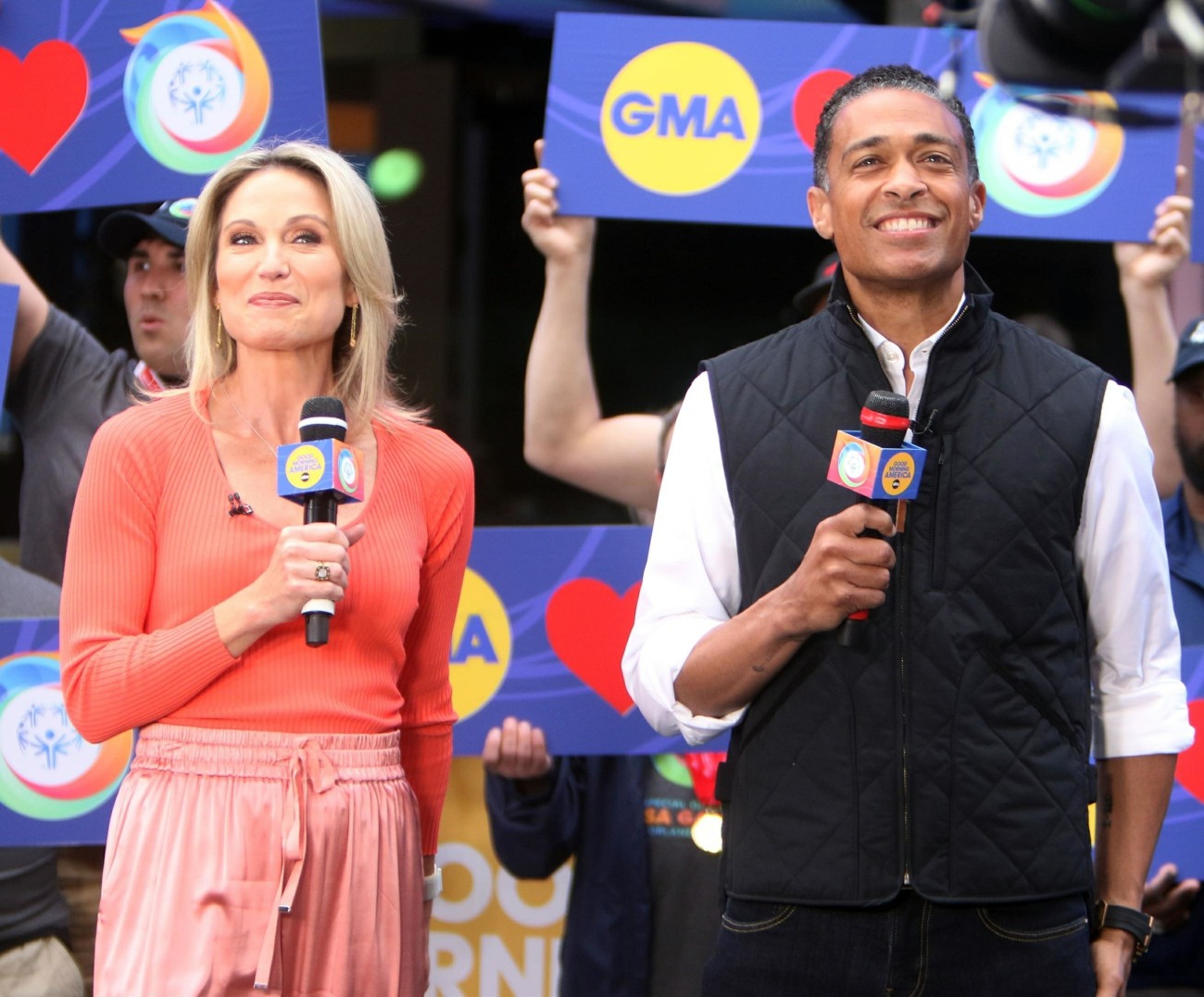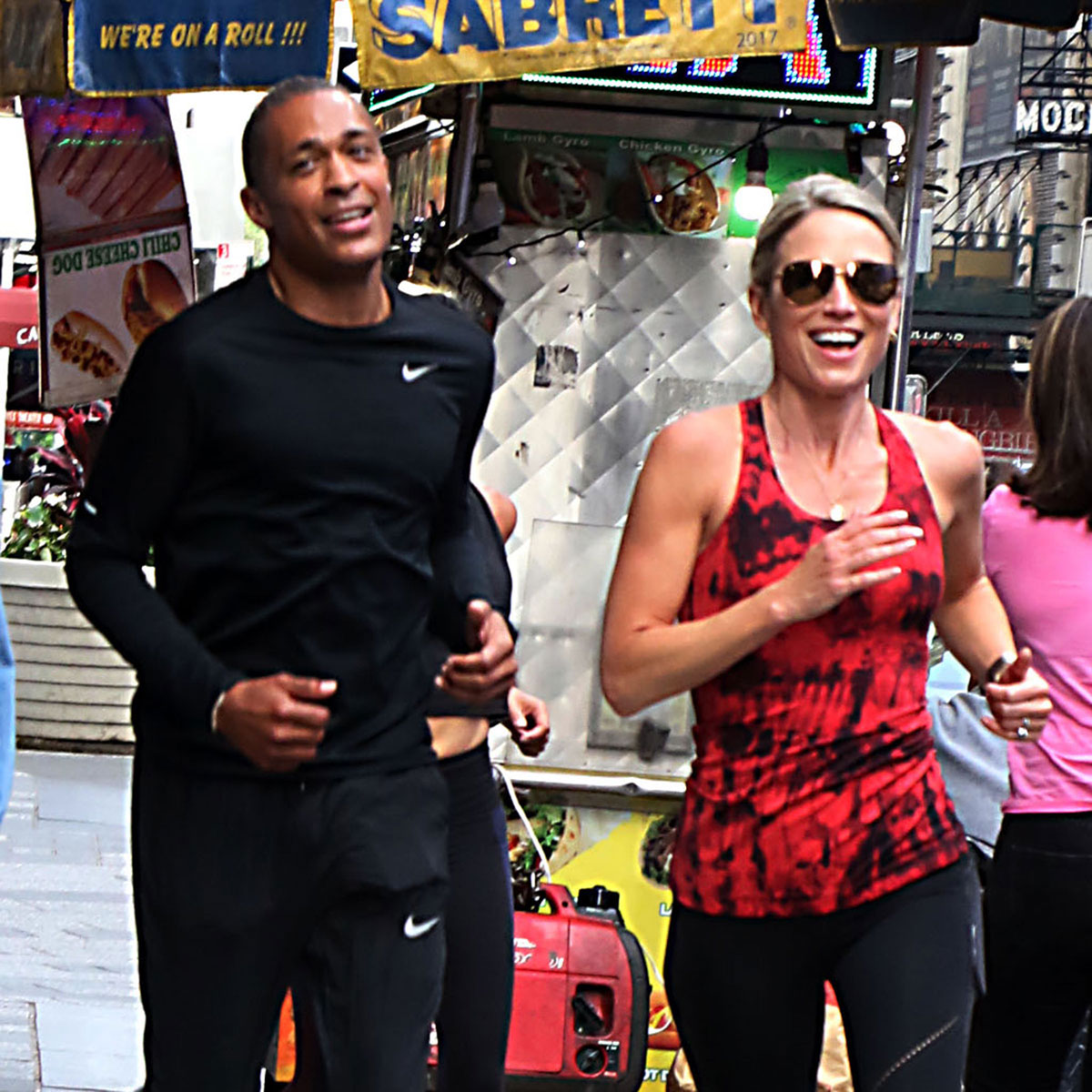 Photos credit: Cover Images, Backgrid and via Twitter/People