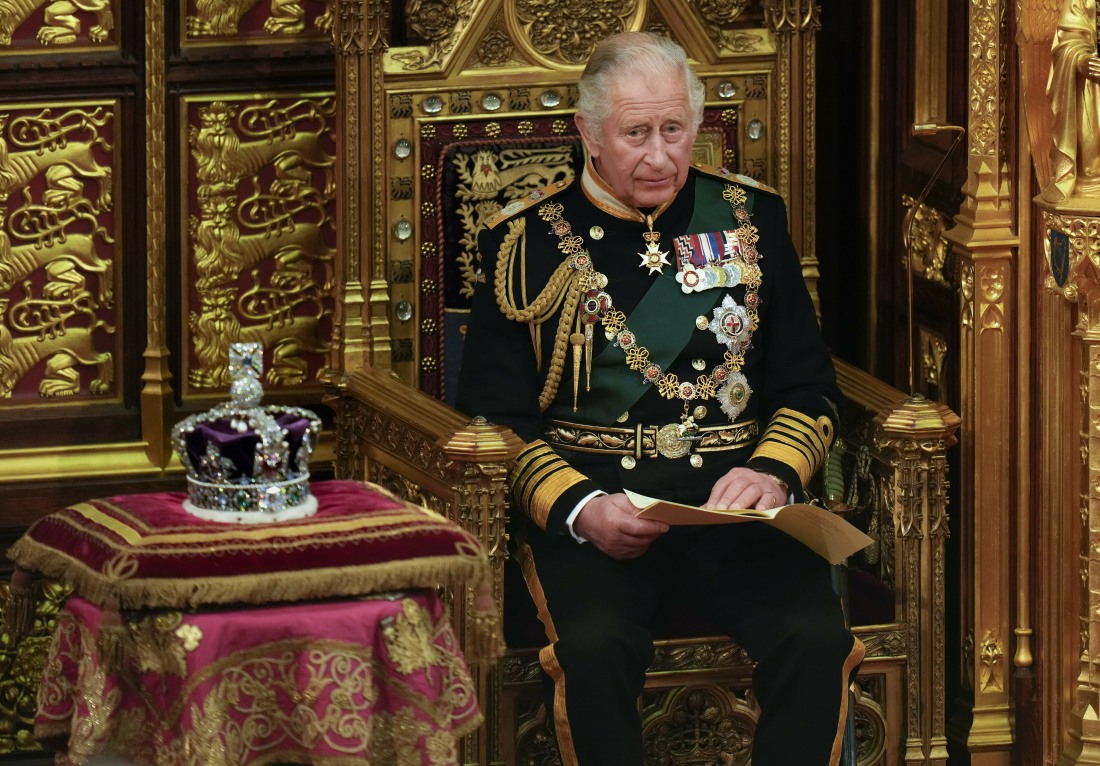 One of King Charles's arguments for throwing himself a giant, excessive coronation party was that the Crown already owns all of the fancy stuff. The tiaras, crowns, gold carriages and gold thrones are already there, they just need to be dusted off. Weirdly, it looks like Charles is demanding all new stuff though. Last month, we learned that a whole new carriage was being made by the finest carriage-maker in England – Charles will get an enclosed coach, gold-plated, made by Jim Frecklington. Apparently, the new coach is "a gift and will cost nothing to the monarchy or the taxpayer." Yeah. I'm sure. Meanwhile, this news came out over the weekend: Charles is getting two new thrones made for his Clowning.
King Charles III and Queen Consort Camilla will have two brand new thrones made for them to sit on during their coronation ceremony. In keeping with tradition, King Charles will sit in the historic Coronation Chair for the crowning and anointing section of the ceremony, understood to be the most sacred part of the coronation.

The Coronation Chair was commissioned by King Edward I in 1296, with Charles to be the 27th monarch to be crowned upon it. It is thought to be the oldest piece of furniture in the United Kingdom that is still used for its original purpose.

The Daily Mail report each monarch has their own unique Throne Chair for the enthronement part, as a Palace source confirmed: "There is always a new throne for a new monarch, and this will be no exception."

During the enthronement, Charles's new throne will be set upon a raised dais, with Camilla to be crowned alongside him, seated on a lower level. She will also have her own unique throne.

King Charles's new throne is said to carry the Tudor Crown, in a contrast to the late Queen's logo, which held the St Edward's Crown.

As Queen Elizabeth's throne maker, London firm White Allom and Company, is no longer in operation, it is thought that a team of specialist craftsmen trained through the Prince's Foundation could be selected to make King Charles's throne.
Again, why?? Charles's argument for the new carriage was that the old one was uncomfortable and bumpy. What is Charles's argument for two new f–king thrones? I'm positive there are dozens of "old" thrones he and Camilla could use. It's obscene, to hear of all of the programs being cut in the UK and the increasingly threadbare British social safety net, and here's Charles ordering brand new golden thrones for his Chubbly. Insane, tone-deaf and wasteful.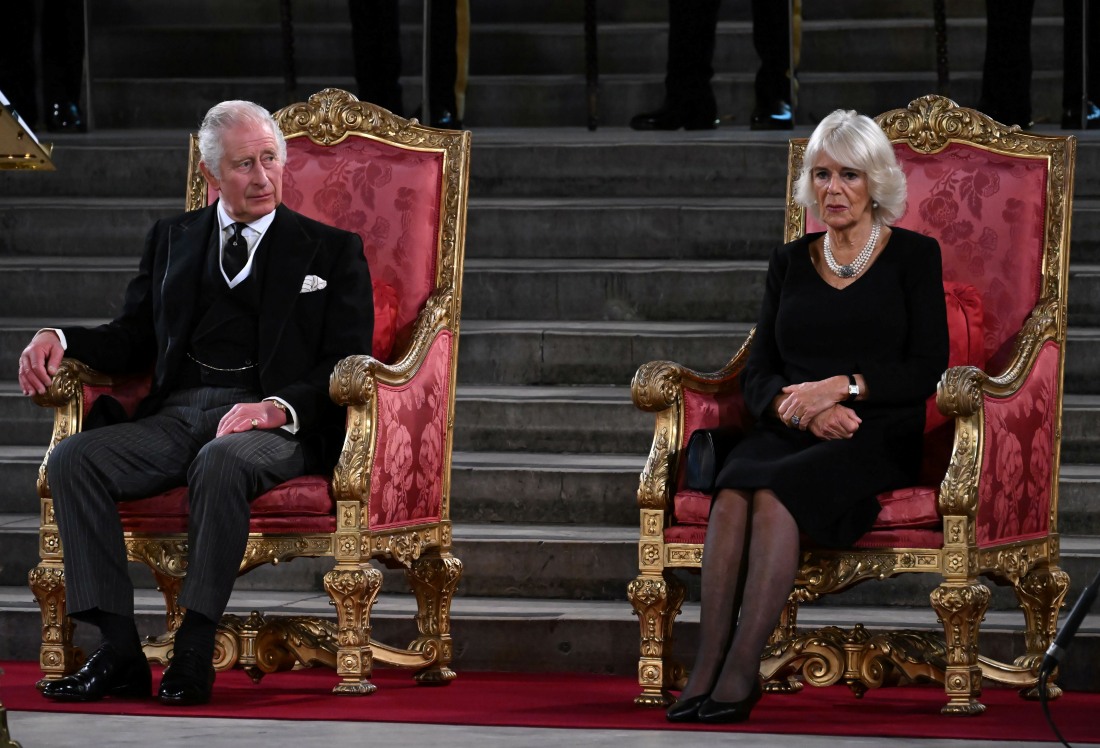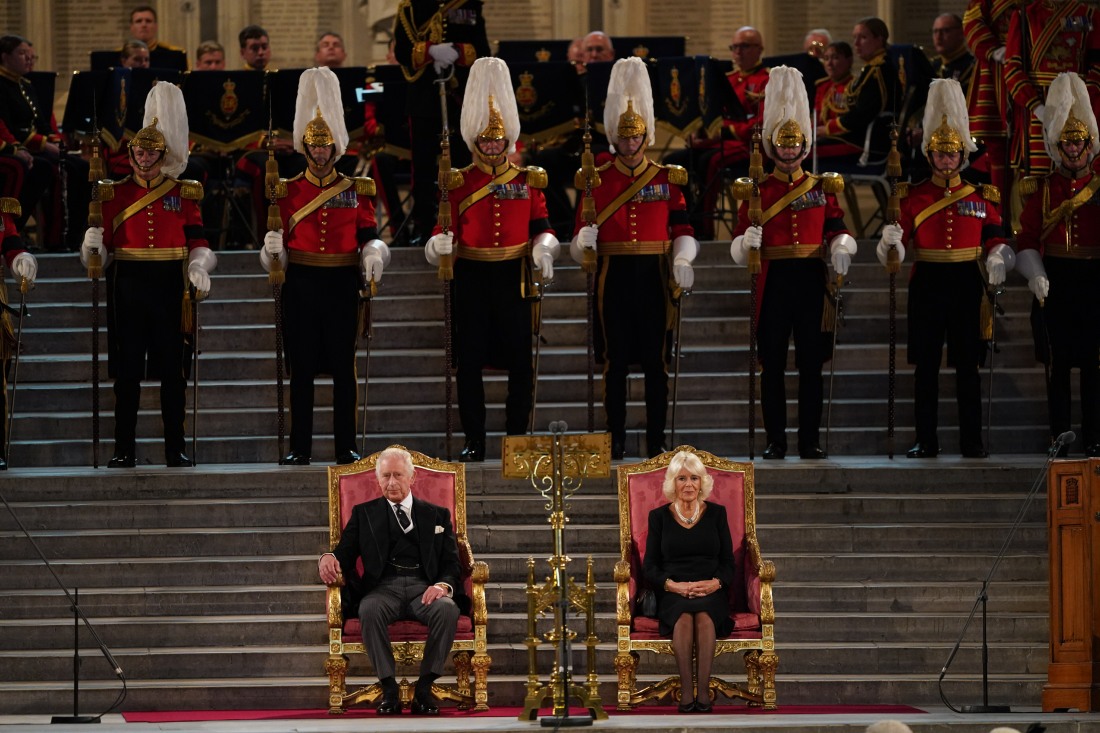 Photos courtesy of Avalon Red, Instar.