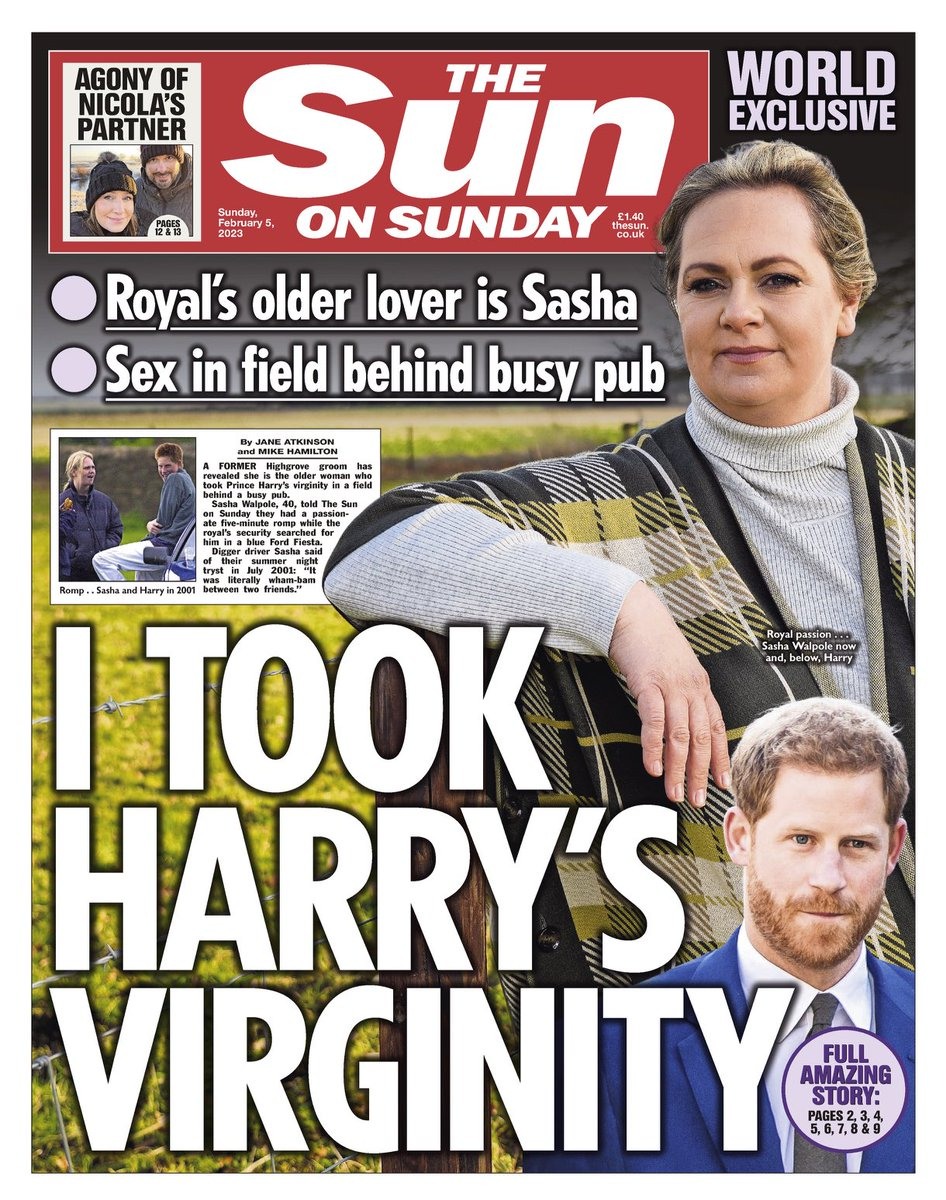 Prince Harry wrote with candor about his romantic and sexual history in his memoir, Spare. He treated his ex-girlfriends respectfully, from his minor romance with Florence "Flee" Brudenell-Bruce, to his longer, more meaningful relationships with Chelsy Davy and Cressida Bonas. He also addressed when and how he lost his virginity at 16-17, writing:
"She liked horses, quite a lot, and treated me not unlike a young stallion. Quick ride, after which she'd smacked my rump and sent me off to graze. Among the many things about it that were wrong: It happened in a grassy field behind a busy pub."
Harry didn't identify the woman beyond the fact that she was older than him and "she liked horses." I suspect that describes a lot of women in the UK. But now, almost a month after Spare was released, one of Rupert Murdoch's newspapers paid a 40-year-old named Sasha Walpole to claim that she was Harry's first. They also got her to whine about how upset she is that Harry told everyone about her, even though she's literally outing herself.
A former Highgrove groom has revealed she is the older woman who took Prince Harry's virginity in a field behind a busy pub. Sasha Walpole, 40, told The Sun on Sunday they had a passionate five-minute romp while the royal's security searched for him in a blue Ford Fiesta.

Sasha said: "I am the woman who took Harry's virginity. It was ­literally wham-bam between two friends. The sex was passionate and sparky because we shouldn't have been doing it. One thing just quickly led to another. We ended up on the floor."

The one-off encounter took place in a meadow behind the car park of the historic Vine Tree Inn in Norton, Wiltshire, in July 2001. At the time Harry was just 16 — a year younger than his autobiography claims. Harry and Sasha, who now works as a digger driver, knew each other from when she worked as a stable girl at Highgrove, the country retreat of King Charles, and previously enjoyed trips to polo matches together. The pair had sex after leaving a party held at the pub to mark Sasha's 19th birthday.

Sasha, now a married mum of two, said: "We went outside and both climbed a three-bar fence to the field. We were quite drunk at this point. I gave Harry a cigarette. I lit mine and then his. We finished our cigarettes — Marlboro Lights — and it just happened. He started to kiss me. He was wearing boxers. There was no chatting, no words. It was exciting that it was happening. It was exciting that it was happening like the way it was. We were away for 15 minutes but the sex was about five ­minutes."

In Spare Harry writes about his "tender penis" following a 200-mile North Pole expedition, adding: "I'd been horrified to discover that my nether regions were frostnipped as well, and while the ears and cheeks were already healing, the todger wasn't." Sasha said: "In that case Harry must have had an above average problem with that, from what I can recollect. We didn't set out to do it and it wasn't pre-meditated. He was young. We had been purely friends and it was a little bit naughty, in the sense that it shouldn't have been happening.

"It wasn't Prince Harry to me. It was Harry, my friend — and something that got a little bit out of control. It just so happened that he was a prince. Afterwards I did grab his bum and gave him a slap. It was with one hand. He had a lovely peachy bum — but he was young."

Sasha agreed to speak to The Sun on Sunday after being left shocked by Harry's disclosures in his book Spare, which has so far sold 3.2million copies worldwide. Sasha said: "No one warned me about the night being included in the book – and Harry, or his people, could have found me to tell me if they had wanted to do so. I lead a peaceful life — I didn't invite this."
"No one warned me about the night being included in the book – and Harry, or his people, could have found me to tell me if they had wanted to do so. I lead a peaceful life — I didn't invite this." He literally didn't name her or describe her in any way. She is truly being paid for this interview, paid to describe in intimate detail what happened between them the summer before he turned 17. This is so f–king tacky. And to see royal rota dumbf–ks try to claim that Harry forced Sasha's disclosure is insane. AND she also sold an exclusive to the Mail as well!
#PrinceHarry's hypocrisy is truly astonishing. Here, the privacy campaigner's first 'lover' asks: I kept our secret for 21 years. Why couldn't he warn me he was about to tell the world? #royal Read the exclusive in the Mail on Sunday or now via @mailplushttps://t.co/OUmfaiK4JB

— Richard Eden (@richardaeden) February 4, 2023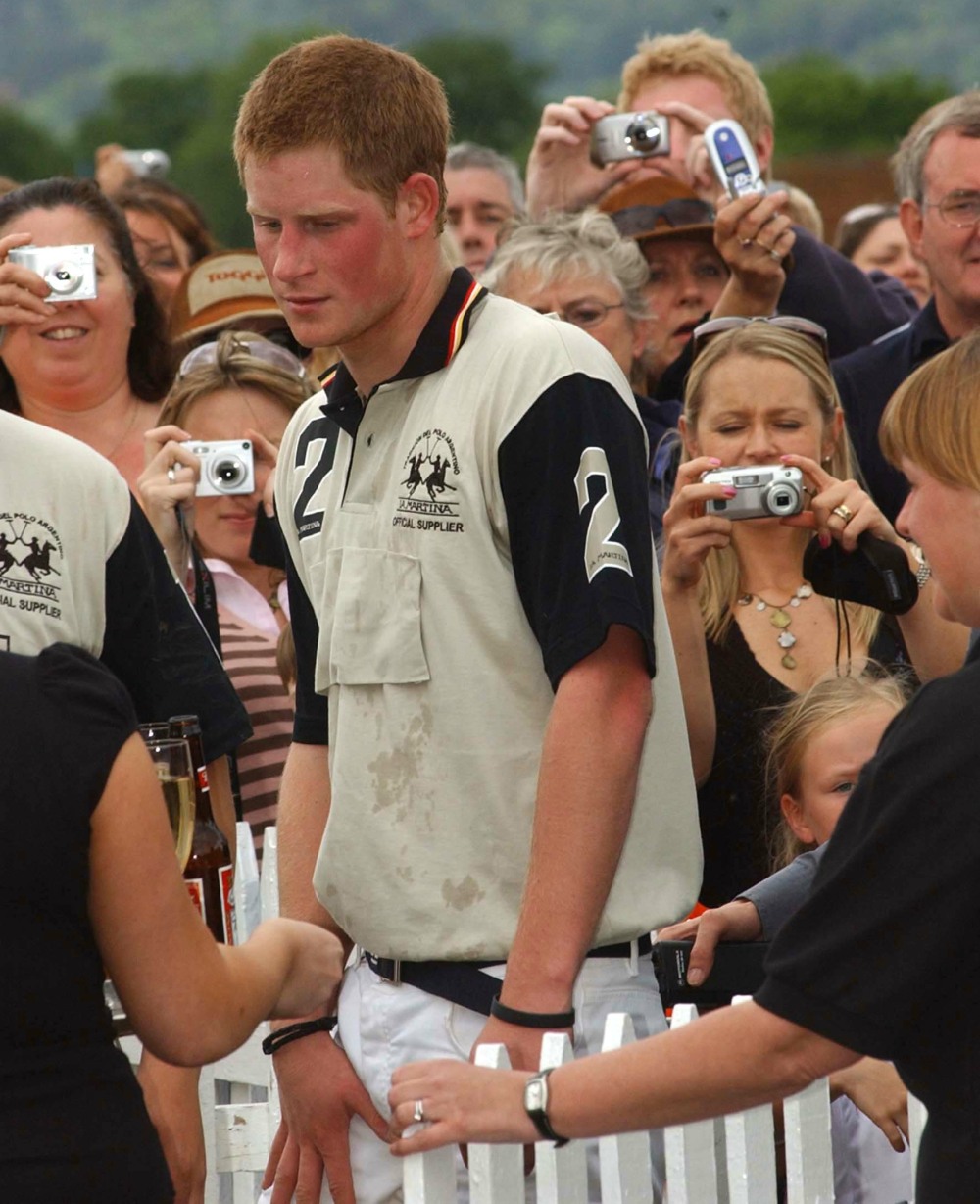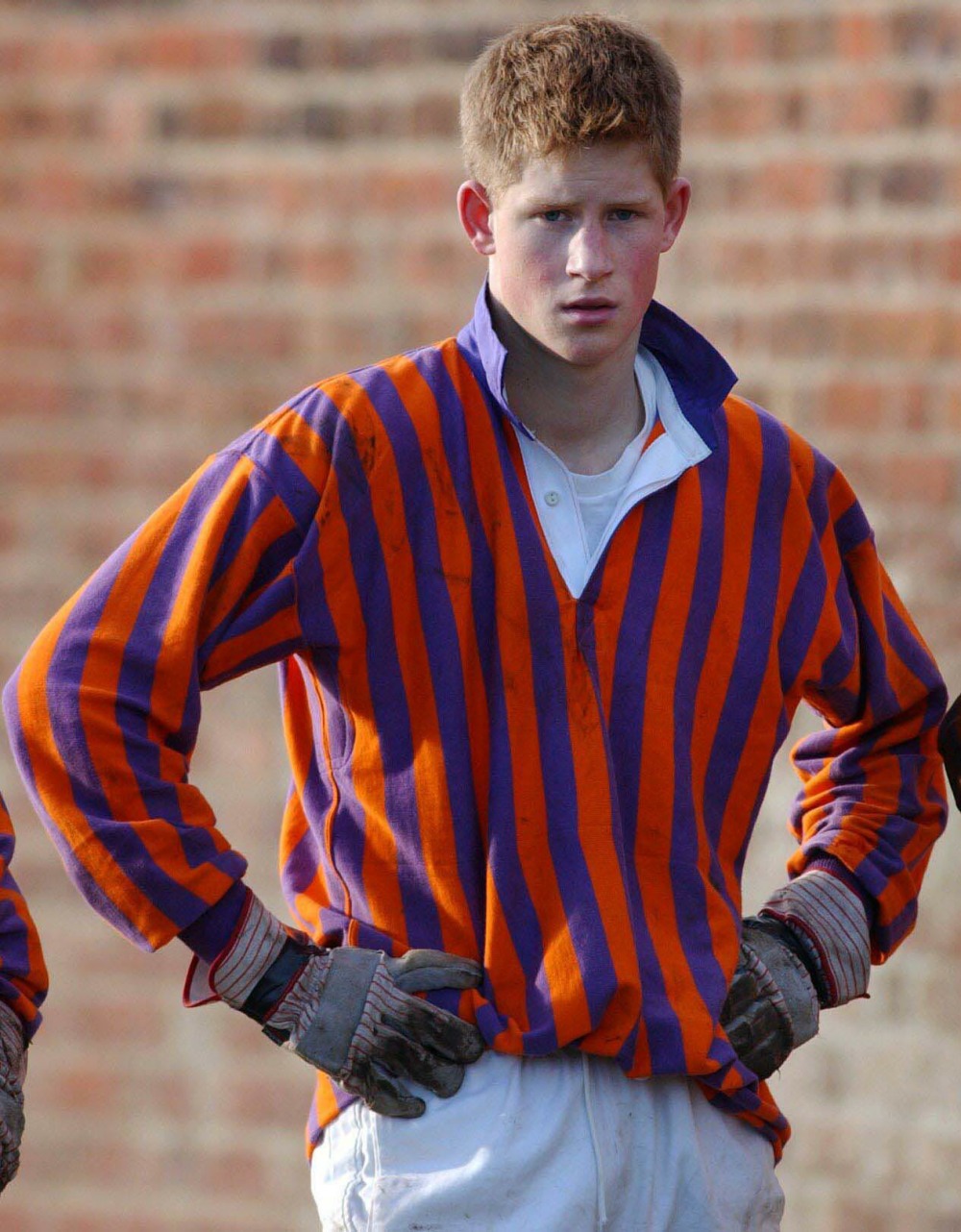 Photos courtesy of Avalon Red, cover courtesy of The Sun.