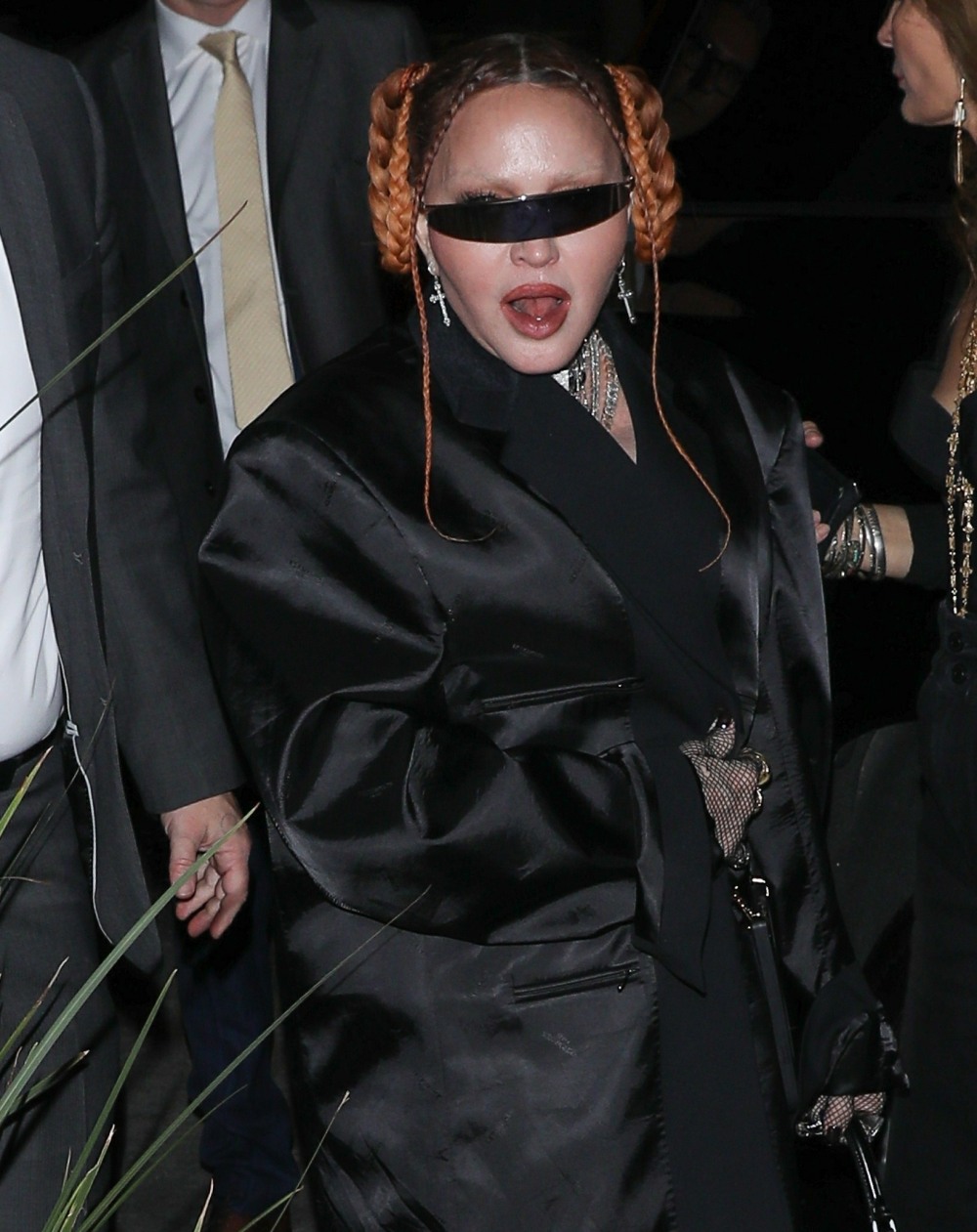 At some point, we have to start treating Madonna like we treat Khloe Kardashian. Like, I'm not even surprised when Khloe turns up with a whole new face. That's how it should be with Madonna too – she's been messing with her face since she was married to Guy Ritchie, and it's only gotten worse over the past five years or so. It's a toxic combination of plastic surgery, fillers and the kitchen sink. It is not limited to her face – she also got ass implants several years ago and they are BAD. Whoever is doing her work these days is not the best plastic surgeon in the business. The good surgeons must have turned her down. My take: stop being shocked by it!
Madonna went to the Grammys to introduce Sam Smith and Kim Petras. Fans were "stunned," because (again) we're still in the cycle of "is that really Madonna?" It is. Madge also went to some of the post-Grammy parties too and I'm including those photos.
Maybe Madge was never going to age naturally and gracefully, but there is a huge gap between "aging naturally" and whatever this is. As I've said before, I do find it sad.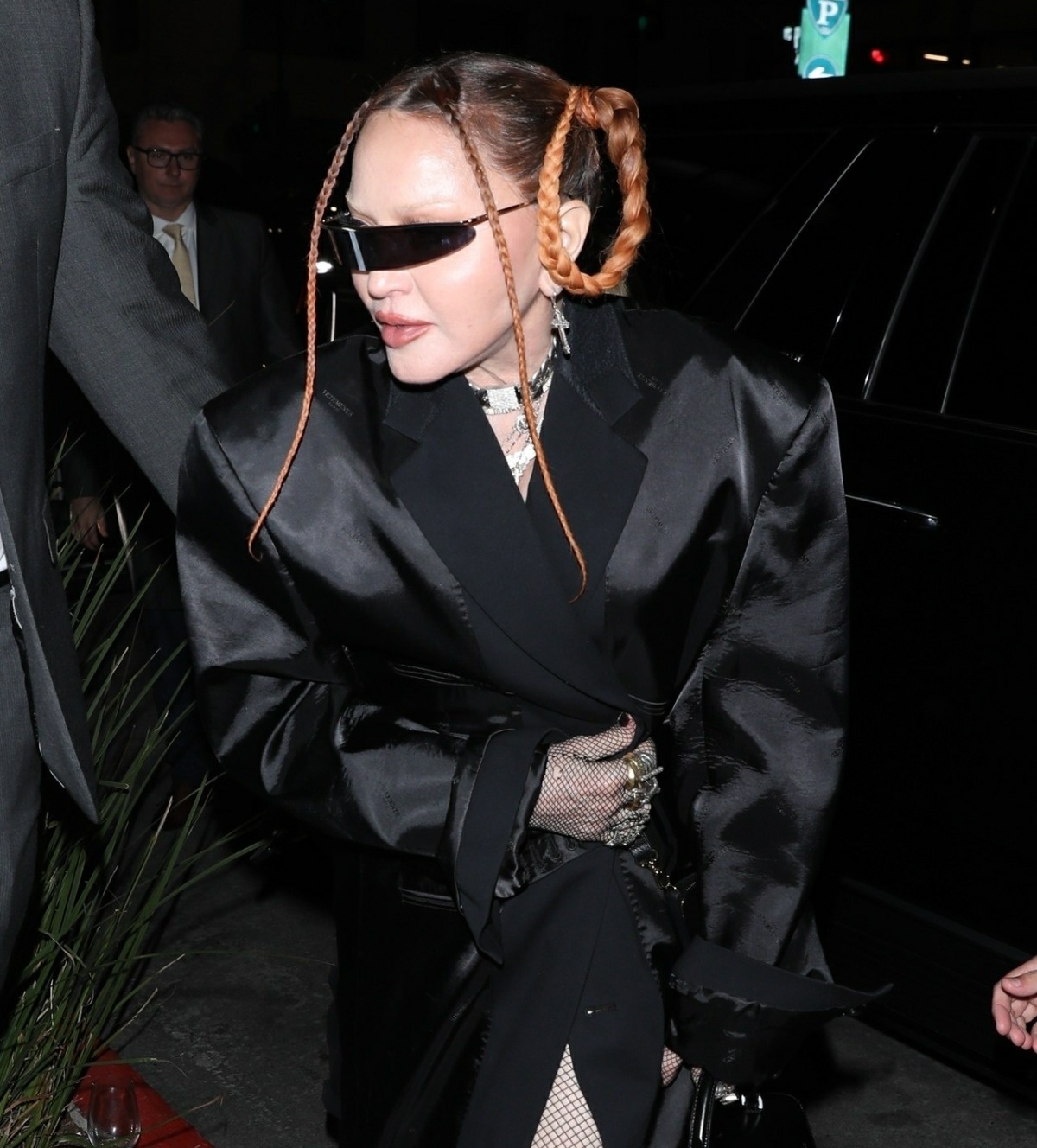 Photos courtesy of Backgrid, Getty.

Beverly Hills, CA – Madonna was seen arriving at Mr. Brainwash Art Museum in Beverly Hills for the Grammys after-party. Pictured: Madonna BACKGRID USA 6 FEBRUARY 2023 USA: +1 310 798 9111 / usasales@backgrid.com UK: +44 208 344 2007 / uksales@backgrid.com *UK Clients – Pictures Containing Children Please Pixelate Face Prior To Publication*
Beverly Hills, CA – Madonna was seen arriving at Mr. Brainwash Art Museum in Beverly Hills for the Grammys after-party. Pictured: Madonna BACKGRID USA 6 FEBRUARY 2023 USA: +1 310 798 9111 / usasales@backgrid.com UK: +44 208 344 2007 / uksales@backgrid.com *UK Clients – Pictures Containing Children Please Pixelate Face Prior To Publication*
Beverly Hills, CA – Madonna was seen arriving at Mr. Brainwash Art Museum in Beverly Hills for the Grammys after-party. Pictured: Madonna BACKGRID USA 6 FEBRUARY 2023 USA: +1 310 798 9111 / usasales@backgrid.com UK: +44 208 344 2007 / uksales@backgrid.com *UK Clients – Pictures Containing Children Please Pixelate Face Prior To Publication*