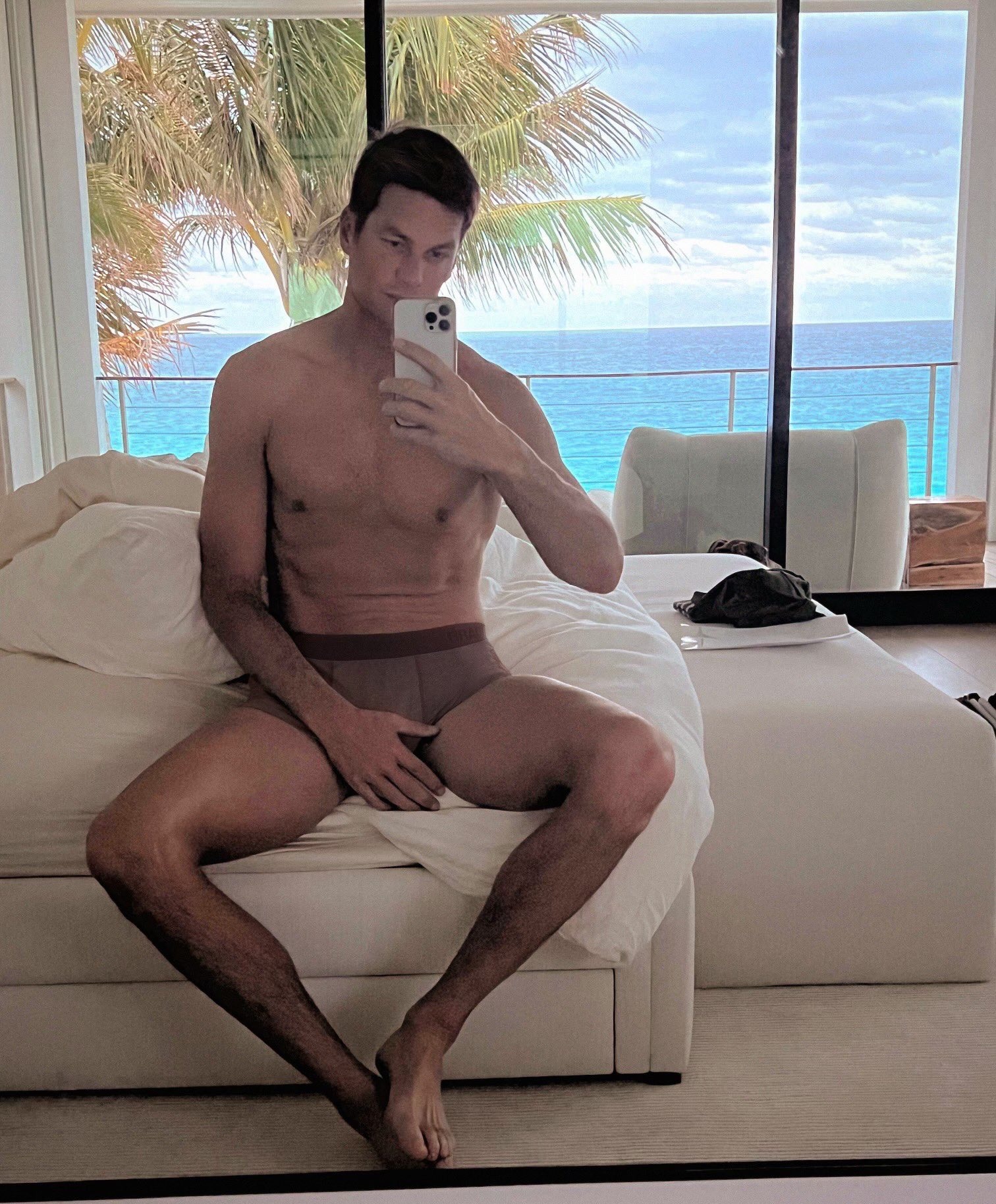 I still remember the moment most of us figured out that all was not well in Tom Brady's marriage last year. Brady returned to the Bucs after a nearly two-week absence, and the man looked pulled, tucked, sucked and buffed. He also looked tired and thin, and he couldn't hide the fact that his marriage to Gisele Bundchen was in shambles. People took one look at him and said "oh, he's getting DIVORCED." And he was.
I bring that up because that man is now divorced and unemployed. He retired from professional football last week and it's time for Divorced Jobless Bum Brady. Yes, I know he's rich. But he's still a bum at heart. This 45-year-old man is out here thirst-trapping on Twitter. Have some decency, man, at least do it on Instagram. Drop into some 21-year-old's DMs like you have some PRIDE. And tagging Gronk and Julian Edelman?? What are you up to, Tom Brady? (I would give anything to see Julian Edelman's thirst-traps, my God, that is a fine man.) Anyway, it turns out that this was even sadder than a thirst-trap: it was sponsored content. He's trying to sell his Brady-branded underpants. SAD!
Did I do it right? @Edelman11 @RobGronkowski @bradybrand 😬😬 https://t.co/9bN6N3WbSN pic.twitter.com/3lSgRXKc0F

— Tom Brady (@TomBrady) February 6, 2023
Meanwhile, Brady did confirm that he's moving into football commentary, but not immediately. For a while, he's had a contract to start his broadcaster position with Fox Sports for whenever he retired from the NFL. Now Brady says he's actually going to wait until the fall of 2024 to start, meaning I guess Tom Brady is about to go on his Eat, Pray Love journey for the next nineteen months. Reportedly, Brady's Fox Sports contract is worth $375 million for ten years. Bonkers.
You knew the plug was coming: https://t.co/L2N0nnIhRZ

— Tom Brady (@TomBrady) February 6, 2023
Tom Brady has been retired for like two business days and he's already taking shirtless mirror selfies no one has ever been simultaneously this divorced and unemployed

— Julia Claire (@ohJuliatweets) February 6, 2023
WHY IS TOM BRADY IN HIS DRAWS ON MY TIMELINE ?!?

During BLACK HISTORY MONTH

ON THIS LAND ?!??! pic.twitter.com/EJX7RpAvyG

— 🗽Sydette Cosmic Dreaded Gorgon 🇬🇾 (@Blackamazon) February 6, 2023
Photos courtesy of Backgrid, Brady's Twitter.