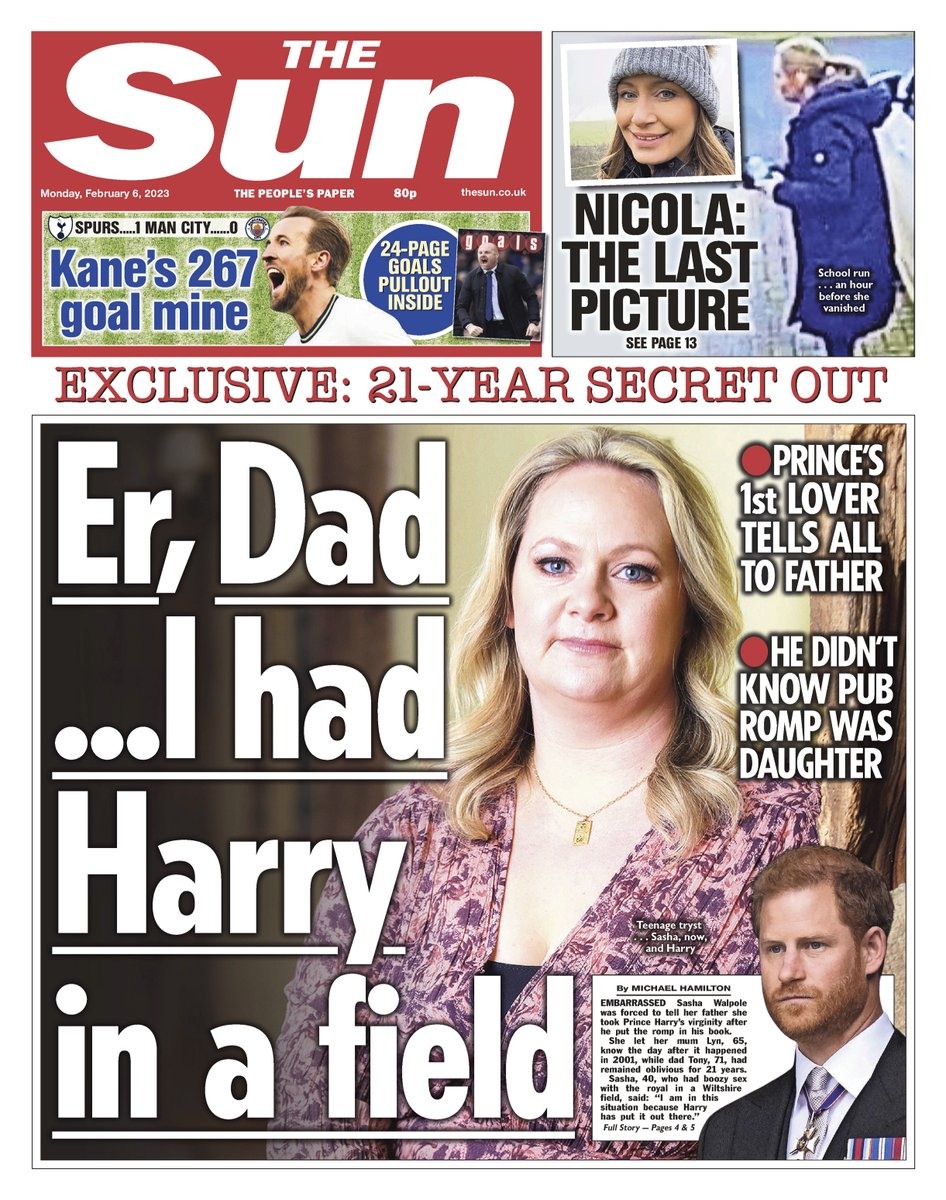 As we discussed, a woman named Sasha Walpole came out over the weekend and gave several paid interviews where she claimed she was the woman who "took Prince Harry's virginity." As readers of Spare know, Harry mentioned in passing the loss of his virginity as part of a larger story about dealing with the British media and his father's staff. At the age of 17 (or so), he was called in to speak to his father's comms guy, who said there was a story brewing in the British papers. Harry's mind went to his first sexual romp in a field behind a pub with an "older" woman. He did not describe the woman or how they met or anything like that. He did not give any clues about the woman's name, her position, her job, her family, nothing like that. It was not a blind item. No one had any idea. In fact, people were still claiming it was Elizabeth Hurley.
Because Harry actually told the story of how HE got his V-card punched, the British papers then decided to pay Sasha Walpole to tell the story in vivid detail, along with some ridiculous whining about how Harry is awful for "outing" her. He never outed her. She outed herself. For money and attention. To make matters worse, Dan Wootton at the Mail devoted his latest column to his unhinged screeching about… Sasha being forced to repeatedly sell her story.
Usually in the hours after a true but unflattering story has been published about the Duke or Duchess of Sussex, journalists are braced for the predictable and inevitable legal threat or whiny statement about some sort of horrific intrusion into their lives. But yesterday there was no missive from Montecito after Sasha Walpole revealed in intimate detail how she took a 17-year-old Prince Harry's virginity.

The idea that the deluded Duke can ever complain about someone in his life delivering their accurate version of events publicly, thanks to the tissue of half-truths and downright distortions he's expected us to swallow in recent months, is risible. After all, Harry is now the modern-day version of Lady Whistledown, author of Bridgerton's anonymous scandal sheet. Private conversations are all noted down for publication at a later date. Ordinary citizens getting on with their lives can be thrust into the spotlight as and when he chooses without any warning.

Happily married mum-of-two Sasha, a respectable private citizen who now works as a digger driver, is one of the many victims of Spare, Harry's grim autobiography designed to settle scores and make him very rich, to hell with the consequences to anyone else. His revelations of a 'quick ride' with an 'older woman' who 'smacked my rump' prompted an international hunt for then stable girl Sasha's identity, which was already an open secret in polo circles.

In this cruel new world of social media, Sasha, who is now 40, knew it was only a matter of time before she was rumbled, so wisely decided to control how she revealed her version of events. As woke Harry would likely now say, Sasha, who is actually only two years older than Harry, was claiming back her own narrative after keeping his secret for 21 years.

While Harry might have successfully sought vengeance, especially against his media enemies (full disclosure: he brands me a 'sad little man' in the book) and brother Prince William, and have oodles of money to fund his extravagant lifestyle forever more, any veneer of respectability is now gone, meaning he and Meghan will increasingly be treated like bog standard celebrities.

I predict Harry and Meghan's reputation will only decline further as their proximity to the Royal Family fades and they will be remembered as the embittered and gossipy ex-royals who had the opportunity to modernise the monarchy from within and blew it all.
Imagine thinking Hollywood will punish famous people for being confessional and accessible in a bestseller memoir. Are you joking? Studios are probably lining up to buy the rights to Spare. This is curious too: "any veneer of respectability is now gone, meaning he and Meghan will increasingly be treated like bog standard celebrities…" You mean that Harry and Meghan were being treated respectfully and differentially as royals and only NOW, post-Spare, will they be treated like "bog-standard celebrities"? It seems to me like Harry's complaint was that they were never treated with respect, deference or kindness, which is why they left and now live quiet, private lives.
It's clear that it's not enough that the Mail and the Sun paid Walpole for her self-pitying story in graphic detail, those papers also need to blame HARRY for the whole thing. Abuser's tactic: look what you made me do, you MADE me pay this woman to graphically describe having sex with you when you were only 16 years old. The goals are punishment, embarrassment, degradation, humiliation.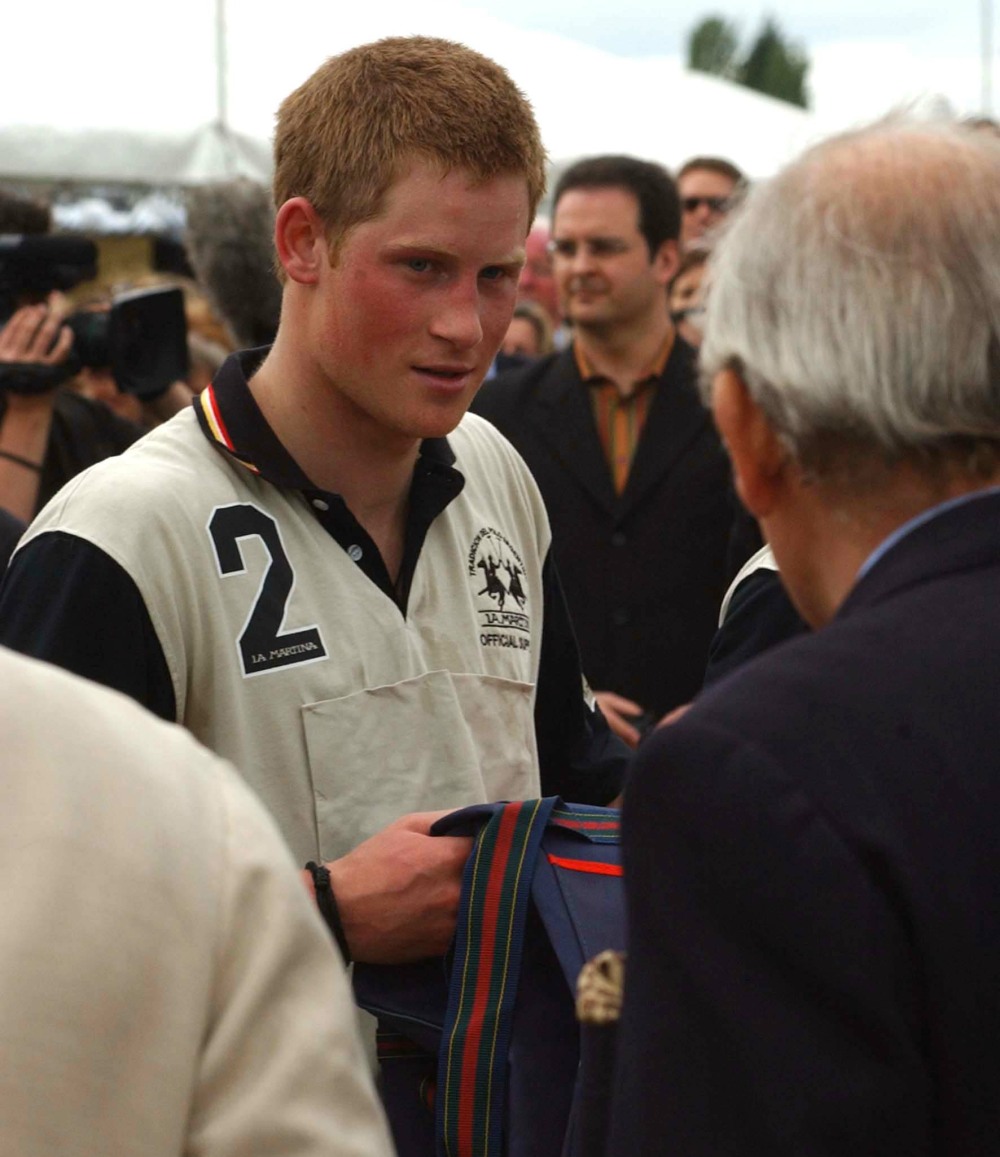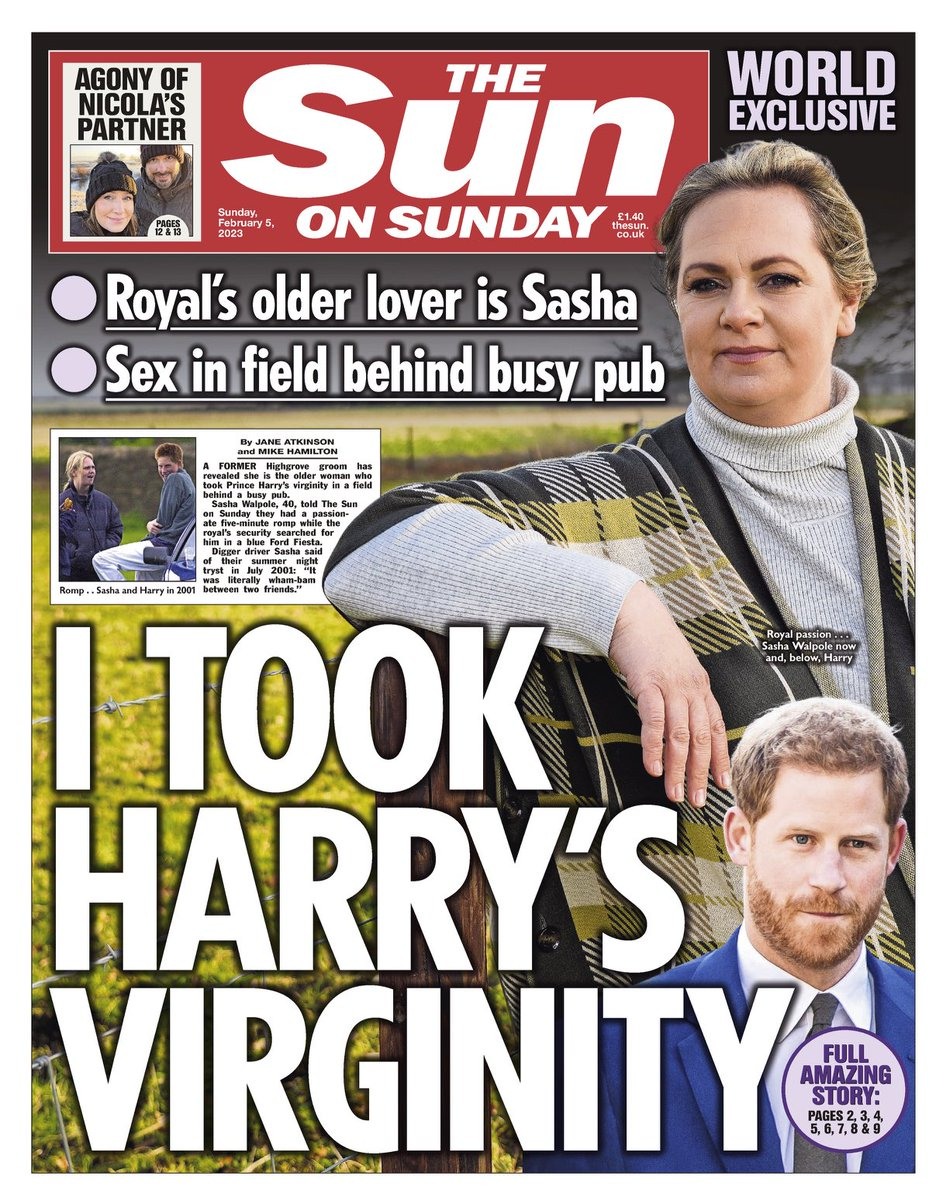 Covers courtesy of The Sun, photos courtesy of Avalon Red.