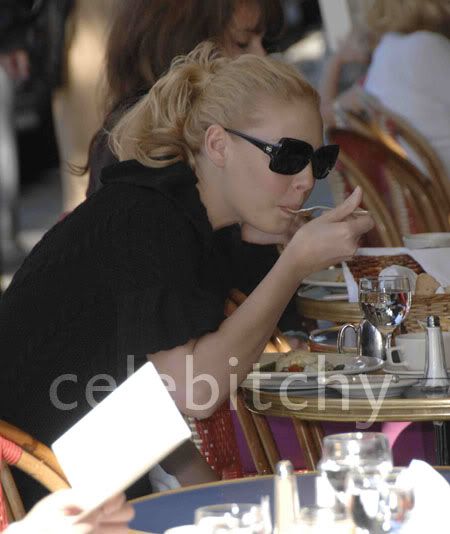 Katherine Heigl might not be smart enough to know when to keep her mouth shut, but she is clever enough to know when to apologise. Or at least clarify. Katherine recently branded the comedy she starred in 'Knocked Up' as being sexist.
She tells People.com, "It's important to me to take a minute and clarify the quote about 'Knocked Up' in Vanity Fair.

"I was responding to previous reviews about the movie the interviewer brought to my attention. My motive was to encourage other women like myself to not take that element of the movie too seriously and to remember that it's a broad comedy.

"Although I stand behind my opinion, I'm disheartened that it has become the focus of my experience with the movie.

"The truth is, it was the best filming experience of my career. Every person that was a part of making 'Knocked Up' helped to encourage, support and inspire me. I never intended for anyone to think otherwise."
Katherine has never been afraid to say what she thinks, previously she's been known to publicly discuss her pay negotiations, and also suggested that Isaiah Washington should "just not speak in public. Period".
I'm guessing that Isaiah Washington won't be invited to Katherine's wedding to Josh Kelly, but it seems the rest of the Grey's Anatomy cast has been. T.R. Knight will be serving as bridesman, but Patrick Dempsey won't be coming, instead he plans to stay home and spend Christmas with his new twins.
"It's the first Christmas with the boys. They'll be walking by then, so we're excited," he says.

As a result, he won't be attending his "Grey's" co-star Katherine Heigl's wedding, but he shares, "I am so happy for her. I've never seen her so happy. He's a great guy, too, and they are a great couple."
I wonder what Katherine said to Patrick Dempsey to stop him from attending her wedding? She seems to have chronic foot in mouth disease, doesn't she know that you never say anything disparaging about your co-workers or boss? Except when you are inside a sound proof room, in a different country, and only when you intend on resigning. Or after your 15th cocktail at the office Christmas party.
Picture note by Celebitchy: Katherine Heigl is shown eating brunch on 12/9/07, thanks to Splash News. She is also shown at the Emmy Awards on 9/16/07, thanks to PRPhotos.