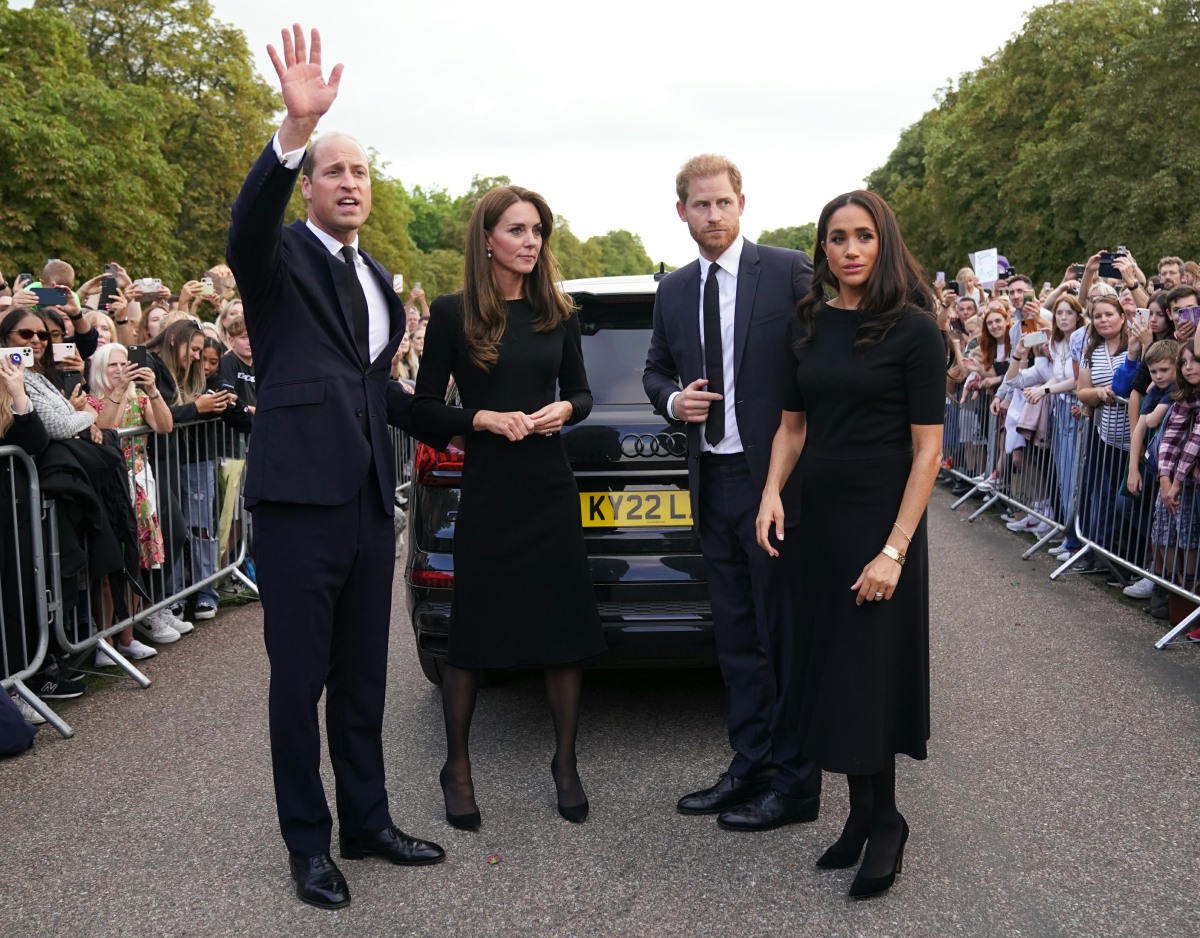 Prince William's favorite nutjob Dan Wootton is at it again. Sometimes, it's clear that Wootton is talking out of his ass and just trying to be as contemptible and racist as possible all on his own. Other times, like in this particular column, it's perfectly clear that Wootton is being intimately briefed by Peggington and/or Friends-of-Peg (FOPs). The headline? "Prince William is justifiably angrier than he's ever been with Harry. But given Charles is determined to have the Sussexes at the Coronation, it's now up to the king to protect his eldest son." Yes, William is incandescent with rage and has a history of violently assaulting his younger brother, but now William is "worried" that Harry will come to the coronation and William will need to hide behind daddy for protection. Bonkers. Some highlights from this nutty column:
Catatonic rage: "But the catatonic rage engulfing William in the past month towards his brother following the publication of his twisted autobiography Spare – an effective character assassination on the heir to the throne – pales in comparison. According to my royal sources, the Prince of Wales still cannot fathom the vicious intent behind his brother's book, which he believes marks the end of their relationship forever. Sure, time heals all wounds but at this moment in time courtiers believe William is adamant he will never speak to his sibling again."

Charles's determination to have the Sussexes at the Chubbly: "The Coronation is Charles' day, I understand that. But given he is determined to have the Sussexes in attendance – in my opinion an unwise decision driven by heart over head that will overshadow the historic event – it's now up to the king to protect his eldest son."

Courtiers are worried that William won't be able to keep calm during the Chubbly: "The question of how [William] will be able to contain his acute feelings of betrayal, anger and sadness at the Coronation if Harry is there is front of mind for courtiers. But I believe it is Charles who must find a way to maintain the comfort and dignity of William, who has done nothing wrong and tried to put duty first in the most tortured of family situations."

This… is not what happened: "William managed to do just that in the days before the funeral of the late Queen, even offering an olive branch to Harry and Meghan by suggesting a joint walkabout outside Windsor Castle after hearing the Sussexes were planning to do something on their own seeming to, as ever, steal the limelight. But that's, in part, what is most frustrating for William and Kate. The entire family tried so hard to include Harry and Meghan during the mourning period for the late Queen, yet it made absolutely no difference to their vile behaviour in the months that followed.

Emotional blackmail?? "The Prince of Wales is also acutely conscious of the fact Harry has attempted to back both him and their father into a corner, in what feels like a form of emotional blackmail. Only reconciliation talks, including an apology to Meghan, will even start to appease the Sussexes. But even starting that conversation is virtually impossible given the trust has been shattered after the broadcast of their Netflix reality show and the publication of Spare, where deeply personal conversations were printed verbatim but out of context to further Harry and Meghan's warped victimhood narrative.

How William & Kate justify their ghastly behavior: "The king wants to think the best of his youngest son and Meghan, with whom he has always been incredibly affectionate, but it's William and Kate who know their real gameplan. Harry and Meghan are seeking ultimate destruction, not a compromise. So if Charles wants to proceed with naively thinking the Sussexes can be included at the Coronation without causing any damage, it's on him to make sure that the Prince of Wales is completely insulated from any form of forced reunion or conversation, either in public or private.

Wootton is desperate for the Sussexes to stay in Montecito: "The easiest scenario for everyone involved is that they stay away from the Coronation altogether and celebrate Archie's birthday in California. But if Charles is hellbent on the Sussexes seeing him crowned in person, he must protect the feelings and reputation of helpless William and Kate at all costs.
This is insane. I know I say that after every Dan Wootton column, but really – this is flatout bonkers, even more so when you consider that this is genuinely representative of how William actually feels. The wheels have well and truly come off. "The catatonic rage engulfing William in the past month" – always nice when the spare describes the heir violently assaulting him and the heir's reaction to that disclosure is "catatonic rage." Really, the crux of this is that Charles must take pains to protect his nearly 41-year-old rage monster son from violently attacking Harry in full view of a global audience at the coronation. If Charles fails to "protect" psycho Peg, then Peg's actions are his father's fault. "Look what you made me do, daddy!" Speaking of emotional blackmail!
Also: William "offered an olive branch to Harry and Meghan by suggesting a joint walkabout outside Windsor Castle after hearing the Sussexes were planning to do something on their own seeming to, as ever, steal the limelight." That's not what happened. What actually happened was that Harry and Meghan were minding their business in Frogmore Cottage and Charles ordered William to invite Harry and Meghan to do a walkabout. You could tell that Charles ordered William to do it because William later took credit for coming up with the invitation.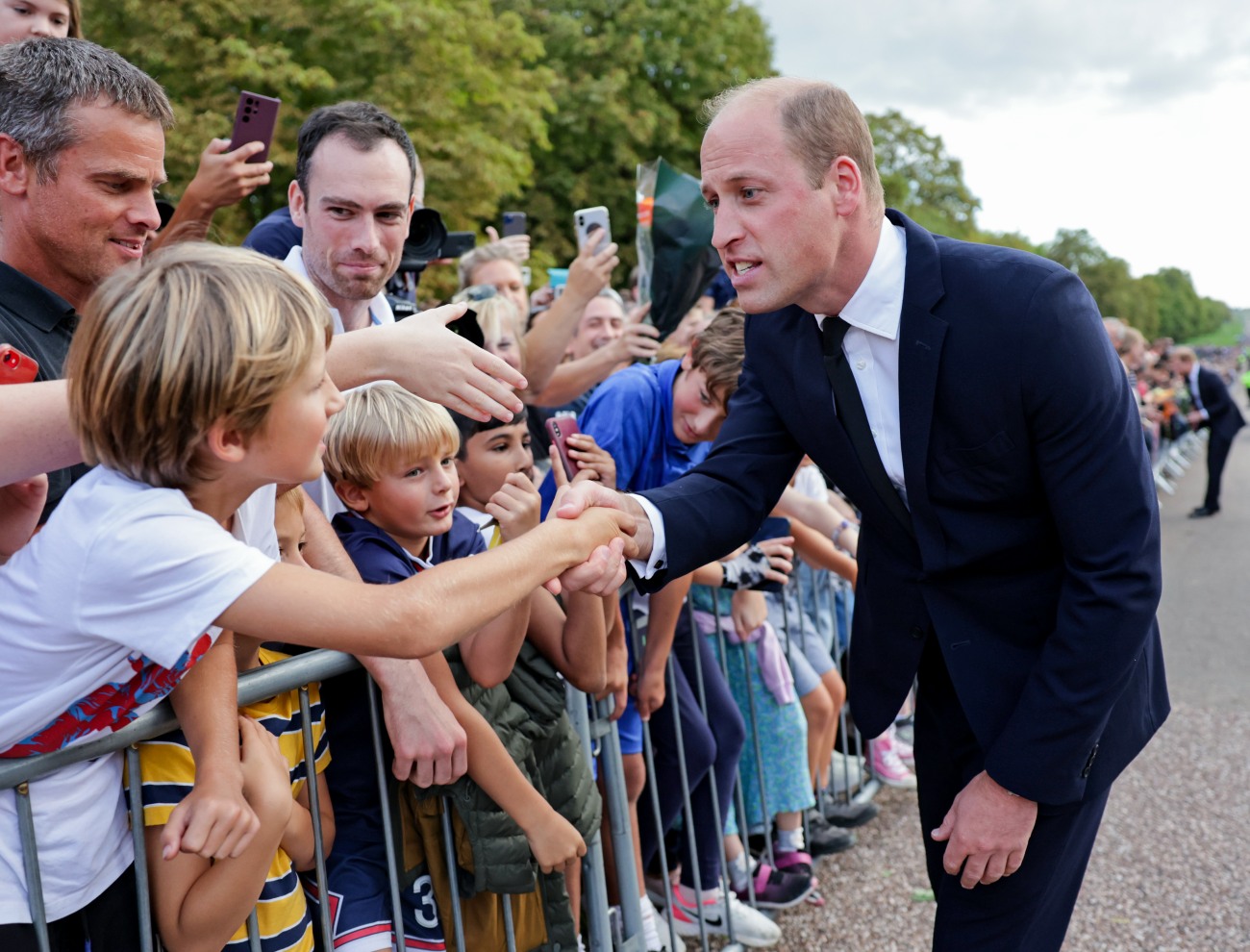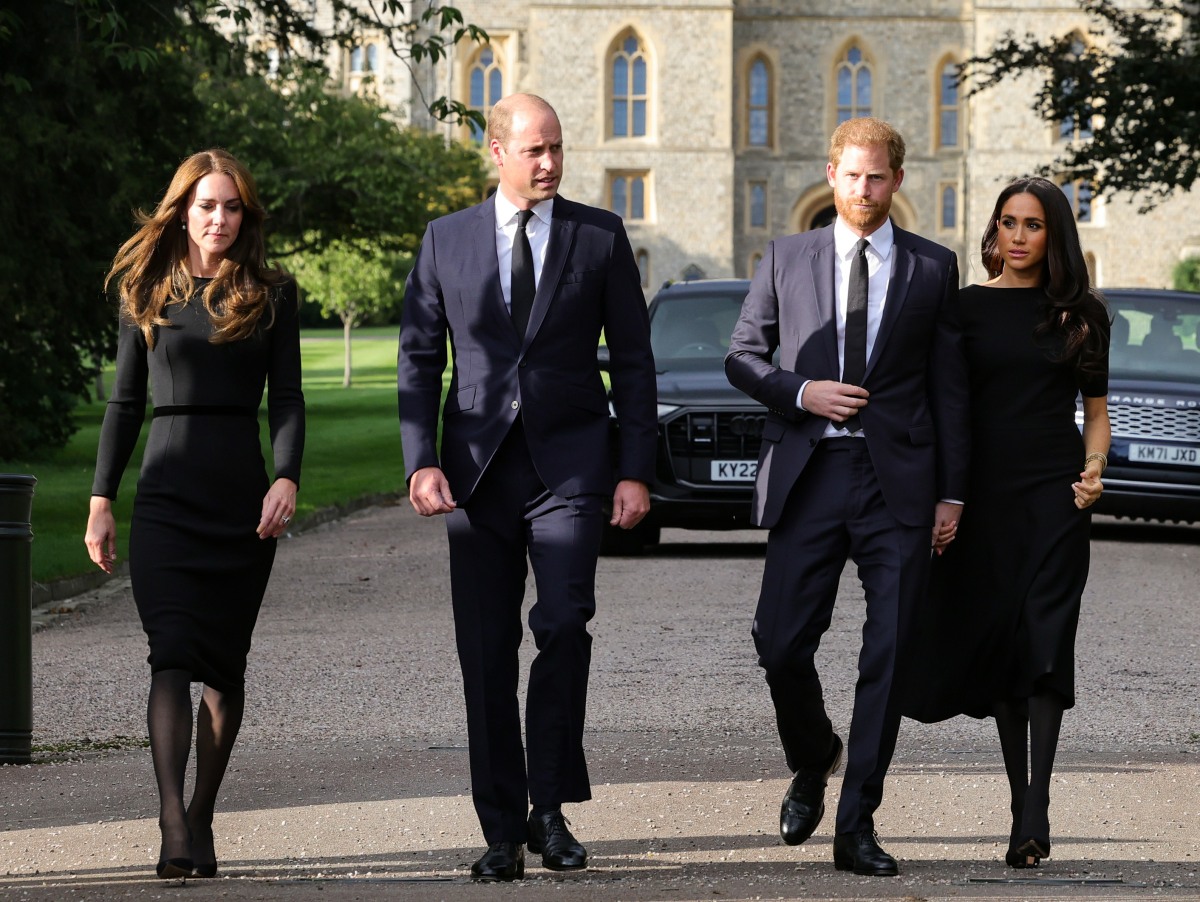 Photos courtesy of Avalon Red, Cover Images.