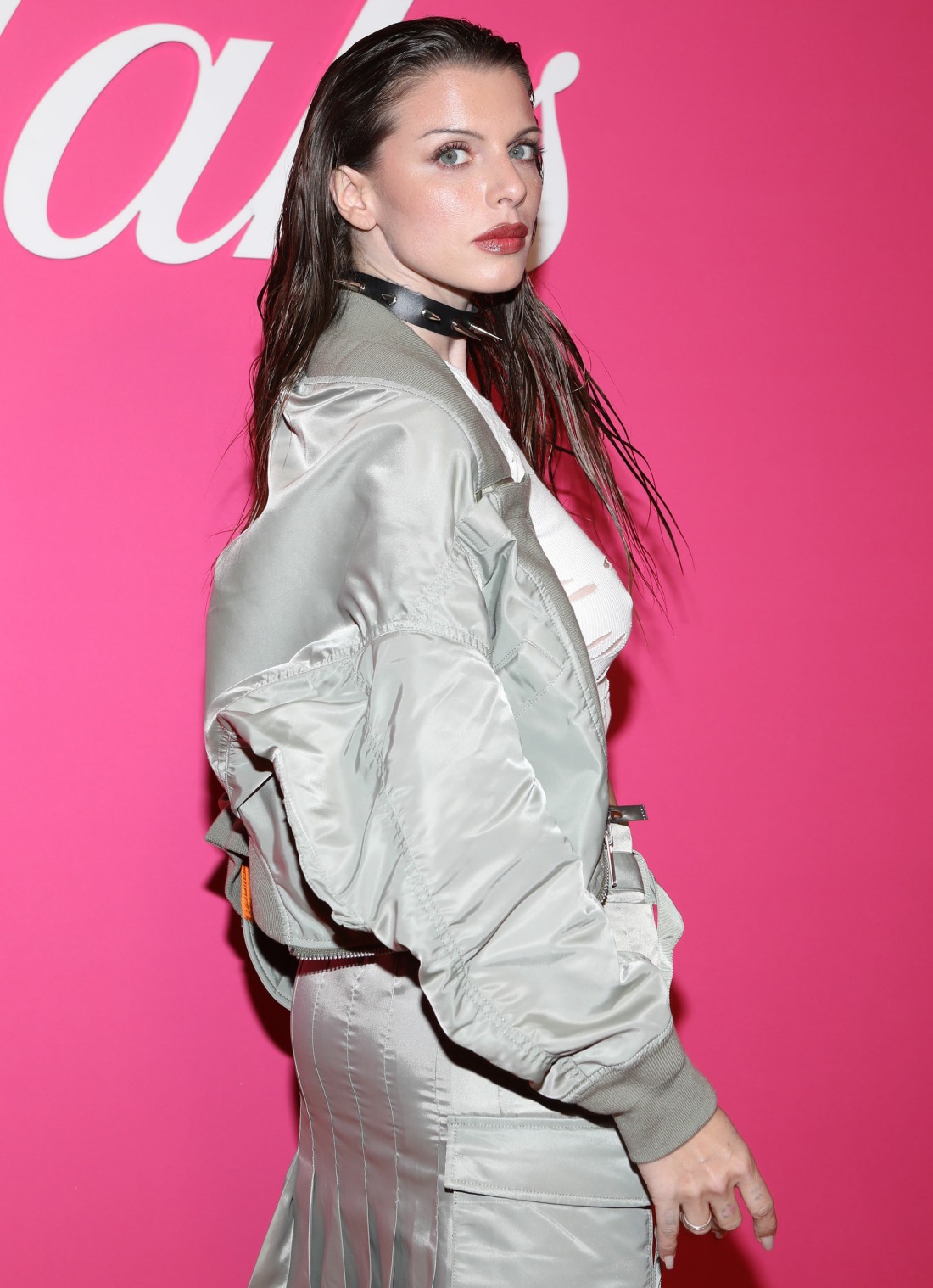 I'm still sort of working out how I feel about Julia Fox. I appreciated her thirst for the spotlight during her brief relationship with Kanye West, just because we haven't seen someone like her in a second. Someone who wants to be famous by any means necessary, someone eager to be a celebrity, someone who wants to have fun and be a force for gossip chaos. So… I guess I still sort of feel the same way about her – she's fun to cover, she's a bit wacky, we don't have to "feel bad" about paying attention to her because she's desperate for attention. So here we are – Julia was recently profiled in Elle Magazine and she's not really promoting anything other than herself. Some highlights:
She's done with men. "I want to be left alone. Like, don't talk to me, don't look at me, don't bother me." She's talking about men who expect women to carry the emotional burden in a relationship ("I personally think, like, unappreciated acts of service is not a love language, you know?") or expect their wives to take their last name "like she's his property."

Heterosexual relationships are unhealthy: "I don't know. I feel like knowingly engaging in a heterosexual relationship, you are signing yourself up for an unhealthy dynamic."

On Kanye's anti-Semitism: "I just feel so bad for everyone involved, to be honest. I feel bad for his family, his children. I feel bad for the Jewish people. Some of my Jewish friends are shook right now, and that f–king breaks my heart. I really, truly, would've never seen him taking this direction."

She's writing her memoir: "It's not like a celebrity who just got a book deal and, like, got a ghostwriter to write it, you know? Like, I actually am about this life."

Raising her son Valentino: "I'm terrified. I'm like, 'Oh my God.' I cannot create, I cannot produce another one of these horrible men."

Getting older, Botox: Fox says she has used Botox, and once got liposuction—and honestly, she might do it again. But not right now. "I'm, like, saggy—like, things are not sitting the way they used to. But it's like, I am not gonna do a damn thing about it."

Whether she considers herself ambitious: "I think to get anywhere you want in life, you have to be a little bit delusional. You have to be like, 'I'm gonna be that bitch,' you know?"

How she feels about motherhood: "Making a f–king human being is superhero sh-t."

On marriage: "At the end of the day, a wife and a prostitute are both doing the same thing, but the prostitute is doing it with different men and the wife does it with the same man—they just put a fancy label on it."

Her son grounds her: "Valentino keeps me grounded, and in such an insane way that nothing has ever been able to before," she says. Maybe some of it is the stability that comes from some success, even if she has, technically, always made it work. "You know what, I've been hustling and on my own for so long that it's like, I know no matter what, I'm going to figure it out. Whether that's a scam or a man or both, I figure it out."

She's famous: "I'm just really unfazed by it all. I feel like in my head, I've been famous my whole life."
Julia is just an old-school sh-t talker, really. Celebrities used to be like this in the '90s and early '00s. They would just talk so much sh-t in their interviews and shrug it off if there was controversy. The stuff about "all heterosexual relationships are unhealthy" cracked me up. "Whether that's a scam or a man or both, I figure it out" – very true. And that's her backup plan, I'm sure – if everything goes belly-up, Julia has enough confidence in her charms and abilities to figure it out. She'll marry some rich guy or scam a rich guy or both. "At the end of the day, a wife and a prostitute are both doing the same thing" – oh my god. I laughed though!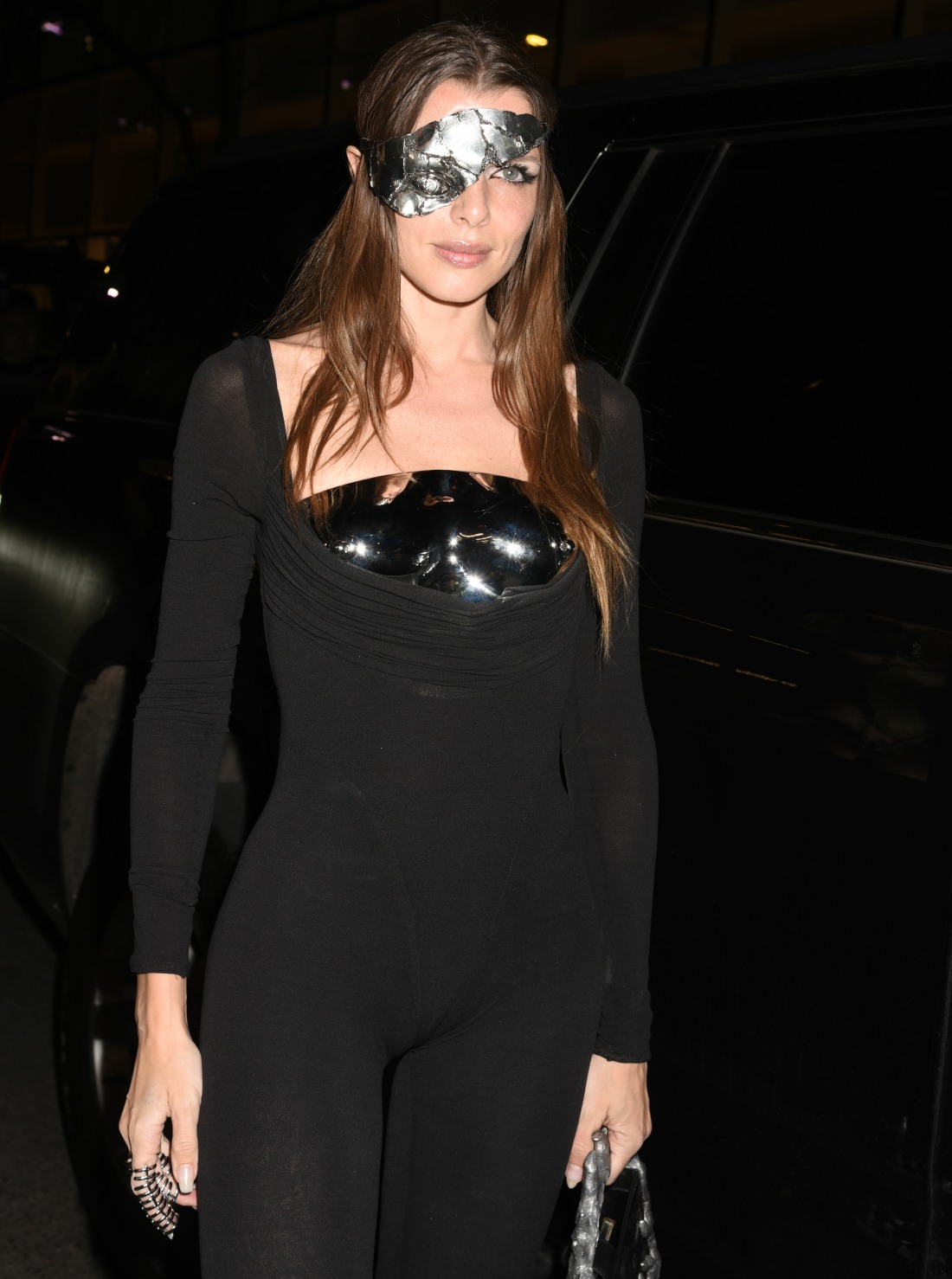 Photos courtesy of Backgrid and Cover Images.