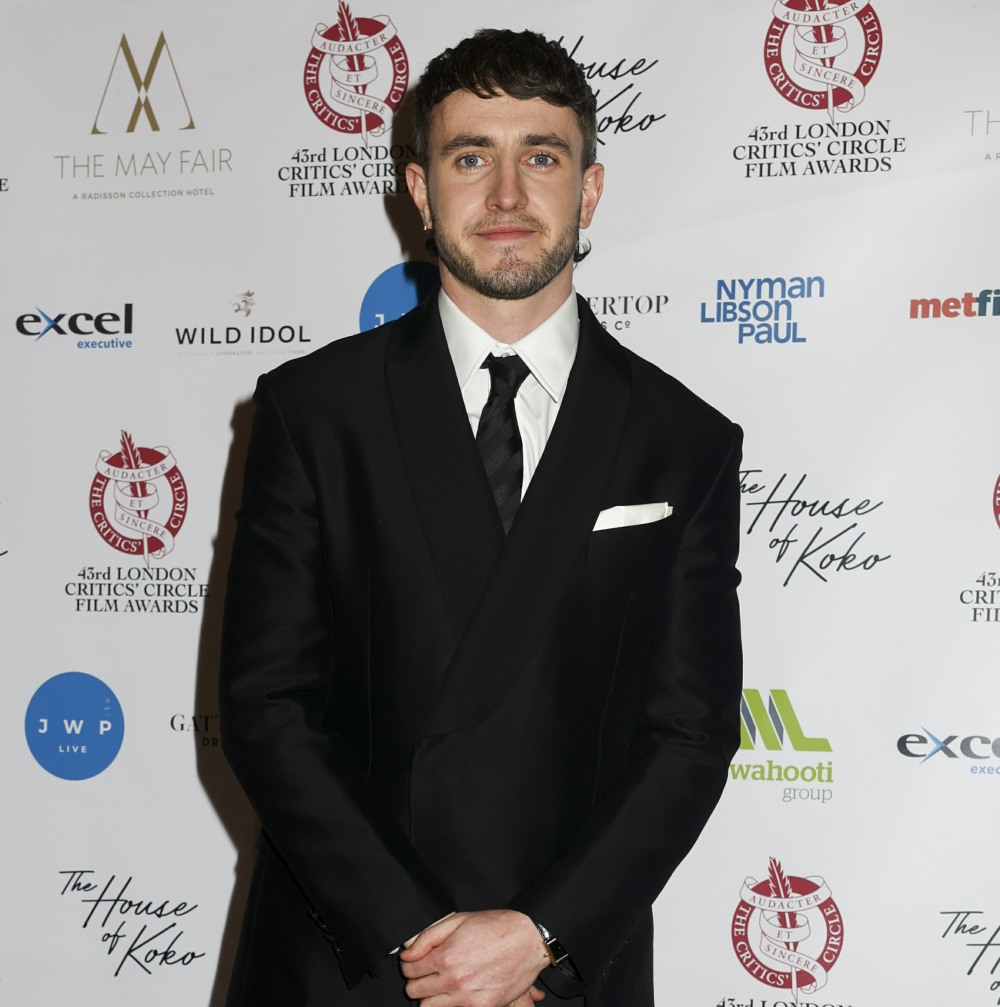 I was surprised with Paul Mescal's Oscar nomination for Aftersun. As I mentioned before, I was under the impression that his fame was relatively exclusive to Gen Z. But it turns out that Oscar voters saw something in him and his performance, and so here we are. Mescal was profiled by Vanity Fair's Awards Insider series, and what I liked about this interview was how Mescal doesn't seem surprised by his Oscar nomination. He's grateful, of course, and he knows he's the face of the film and he's done a lot of promotion. But he wasn't really surprised. I like that kind of quiet confidence. You can read the full piece here. Some highlights:
His memories of the Oscars as a kid: "I don't [remember watching it] because it would always be on super late. My mom used to read Hello Magazine, these magazines, and I would always see the photographs of what people wore. But I really took a love for it when I started going to drama school. I remember staying up and watching it. There's just something so alluring, so seismic about that night. I can't describe what will be going through my head driving to it. It's not that it doesn't make sense, because I've had enough time to process the fact that it's happening. But the picturing of myself within it is…something. It's not like I'm just happy to be here at all. I feel immensely proud of the work that I've done. But there is just something really zoomed out about the Oscars as a concept.

Being nominated for Best Actor at the age of 27: "I think, also, if there was ever an ambition to be an Oscar nominee, it was never something that I imagined would happen in my mid-twenties. Without putting focus on them as a body that determines somebody's career, there is something about the acknowledgement of that…. The play let me out of rehearsals for one day. I flew out to L.A. and did Actors on Actors and the Governors' Awards. Classic combo. I arrived in the night, slept, and then I was awake in L.A. for 12 hours, and then flew back. I felt f–king crazy.

The idea that he will be getting more famous in the years ahead: "Maybe this is naive of me to say, but I think it is what you make of it. You can choose for it to be something that impacts your life in a negative way, or you can find a way to address it being what it is so that you can still live your life pretty much the same way, if that's what you want to do. And that's what I want to do. If that becomes impossible, I would reframe it, because it is just part and parcel of the fact that this job is public-facing. As much as I love acting, it's a service in entertainment to entertain other people. I've got to make peace with that.

When people prod through his personal life: "Sometimes I can drown it out and then other times it makes me really mad and upset. People are going to write and say things because there's a certain interest with any person who's in the public eye in how that person lives their life, and who they're living up with, and what they're doing and how they're going about doing it. And look, a lot of the time people are really kind about their support for me. That's my predominant experience.

Whether he ever feels compelled to talk about his romantic life: "I definitely feel the temptation to say the status of my whatever—that will always be there. But I don't think that's a wise thing to do. When Normal People came out, I was very forthright in interviews, and it didn't actually serve me. But the temptation still exists to be like, "Shut the f–k up. This is my life. This is what's going on. Or this is what's not going on." But moving forward as much as I can, that's going to be my life that is private. That's a difficult thing to achieve. But giving strangers an answer about my life doesn't actually help me. It's like a quick boost of serotonin, being like, "I've said what I need to say." And then it's just Twitter fodder.
He sounds pretty well-adjusted for his age, I think. A lot of these 20-something actors get very caught up in who's paying attention to them and whether or not they should be on social media and this, that or the other thing. Mescal has made his peace with the fact that people are interested in his personal life but that doesn't mean he has to serve himself on a platter. I think it helps him that he's kept busy for several years – he's working back-to-back on TV projects, films, the London stage and promotional tours. That's helped him, although "staying busy" isn't going to work forever! Still, he seems to have a good head on his shoulders. I get why the youths like him so much.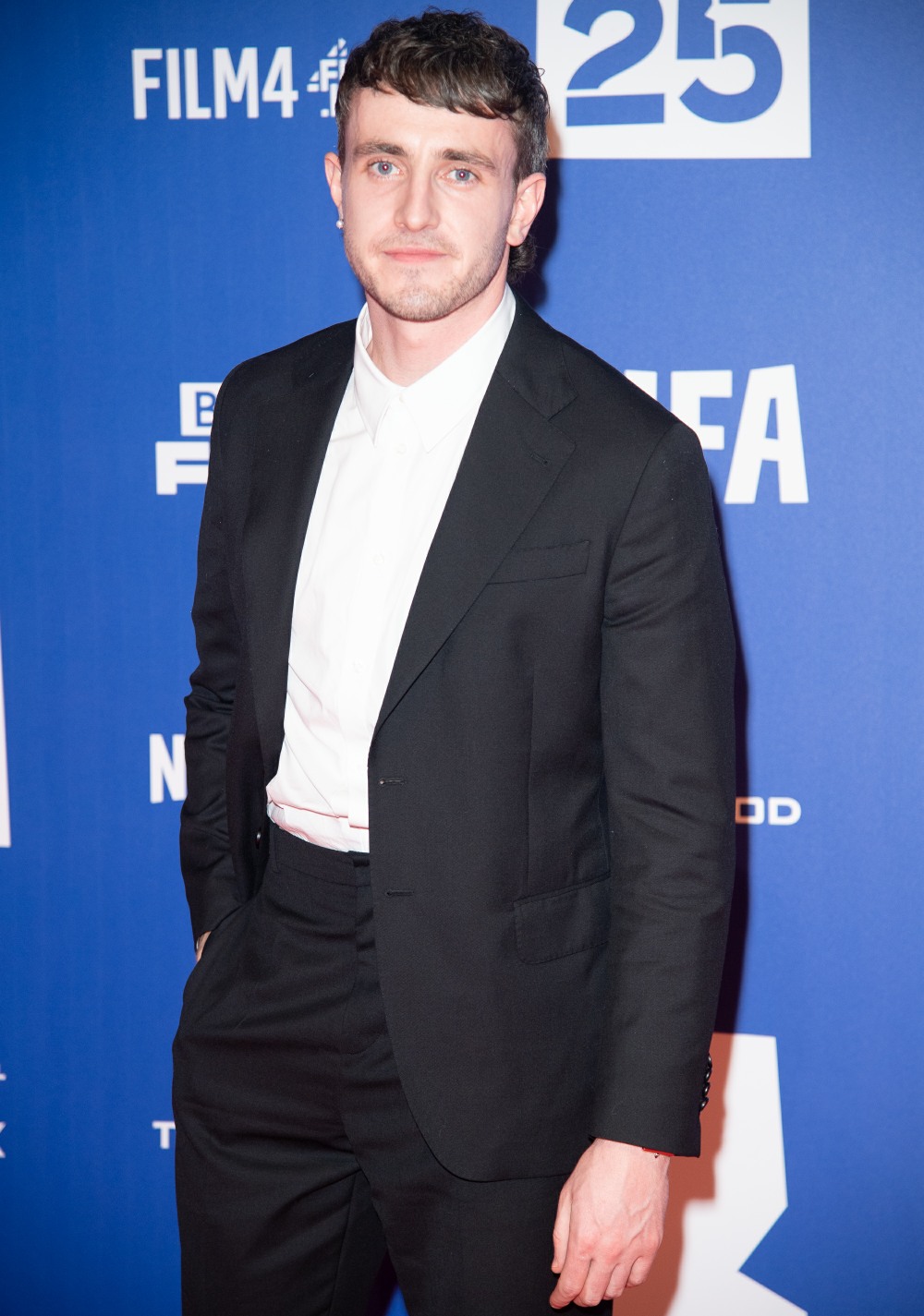 Photos courtesy of Avalon Red.