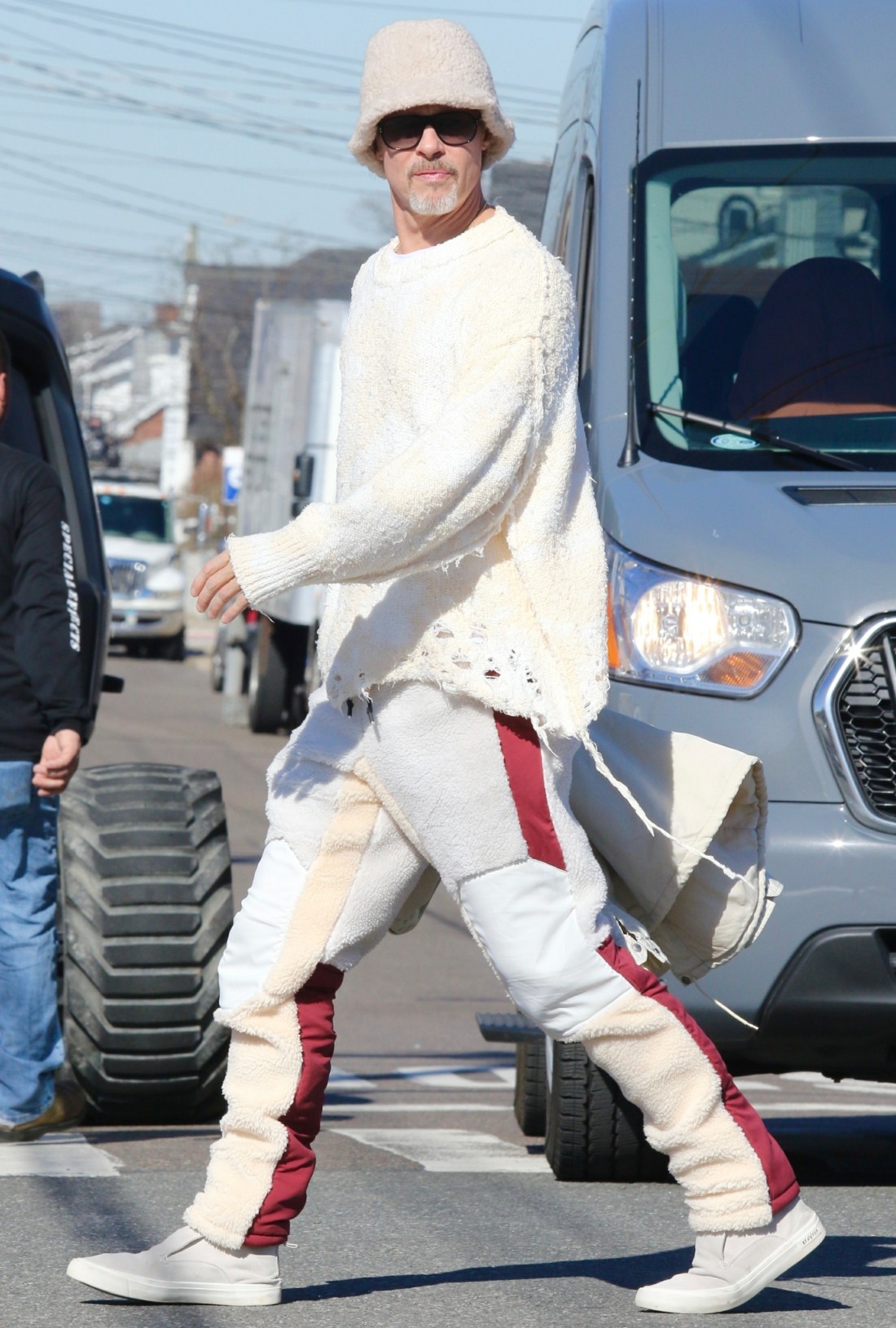 These photos of Brad Pitt have been making the rounds this week, for obvious reasons. He looks like a walking mid-life crisis. Y'all know I can't stand Brad Pitt anymore and I 100% believe and support Angelina Jolie… but that being said, I don't think this ensemble is his. Brad and George Clooney have been in New York filming Wolves for the better part of six weeks. There are apparently a lot of exterior shots in Wolves. The photo agency Backgrid noted, with these photos, that Clooney and Pitt were "rehearsing a scene." I think this is Pitt's costume. At least that's what I hope – it's just too absurd to think that a 59-year-old man is dressing like he's in a Jamiroquai music video in 2001. If he truly owns that fluffy bucket hat…well…
Meanwhile, Pitt made the short-list of the "highest paid entertainers of 2022," according to Fox Business. They claim he made $100 million in 2022, because of his salaries for Babylon (which bombed), Bullet Train and The Lost City (in which he had a glorified cameo). He also sold his production company Plan B in late 2022, which I suspect is where the bulk of this "$100 million" figure comes from. It's weird that Fox Business doesn't note Pitt's many side hustles though – I think he's still with Brioni, right? He's also De'Longhi's Global Ambassador. And I guess no one wants to figure out what's going on with his half of Chateau Miraval, that money pit. Anyway, it's curious that he made this list considering it really wasn't his best "career" year.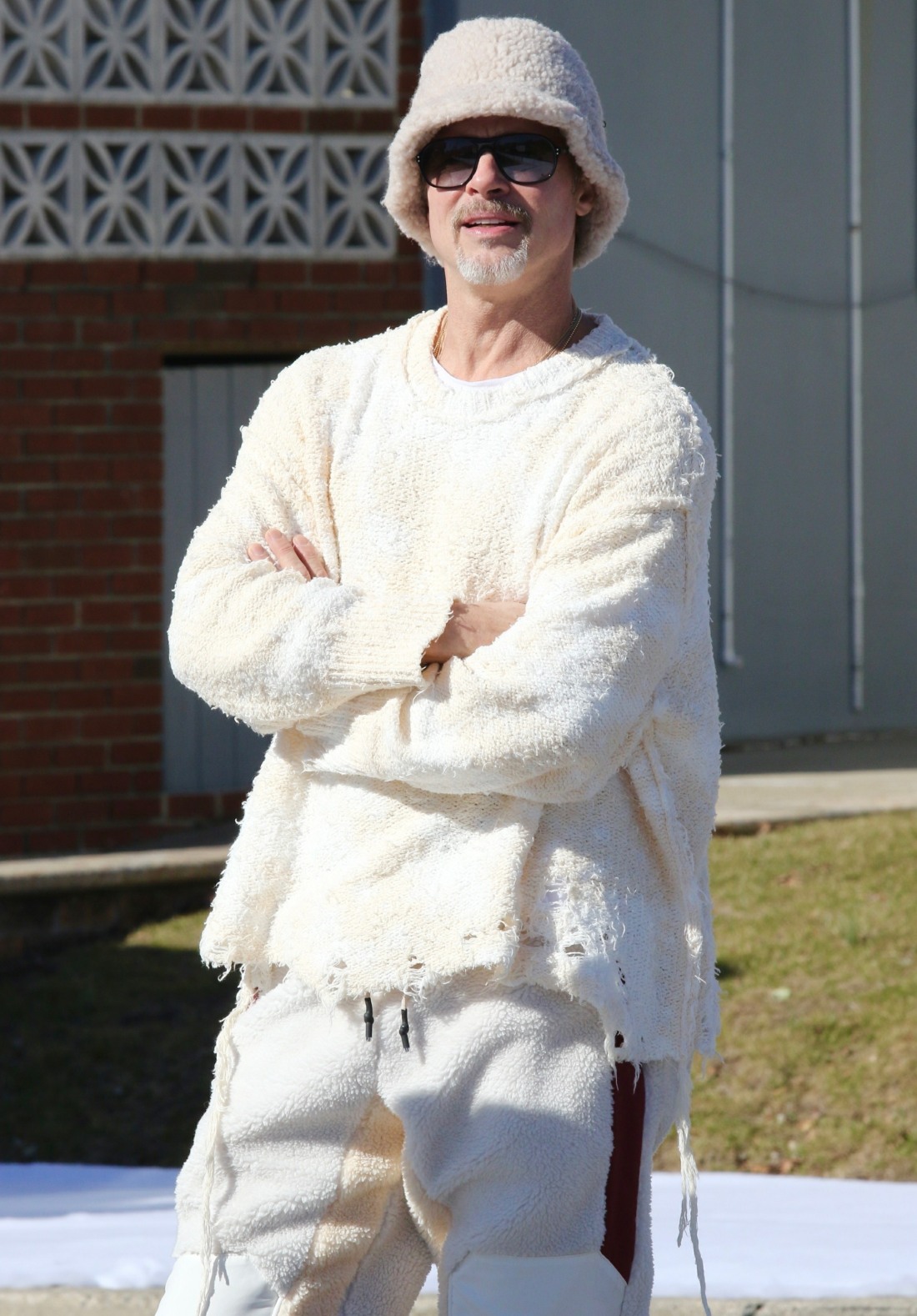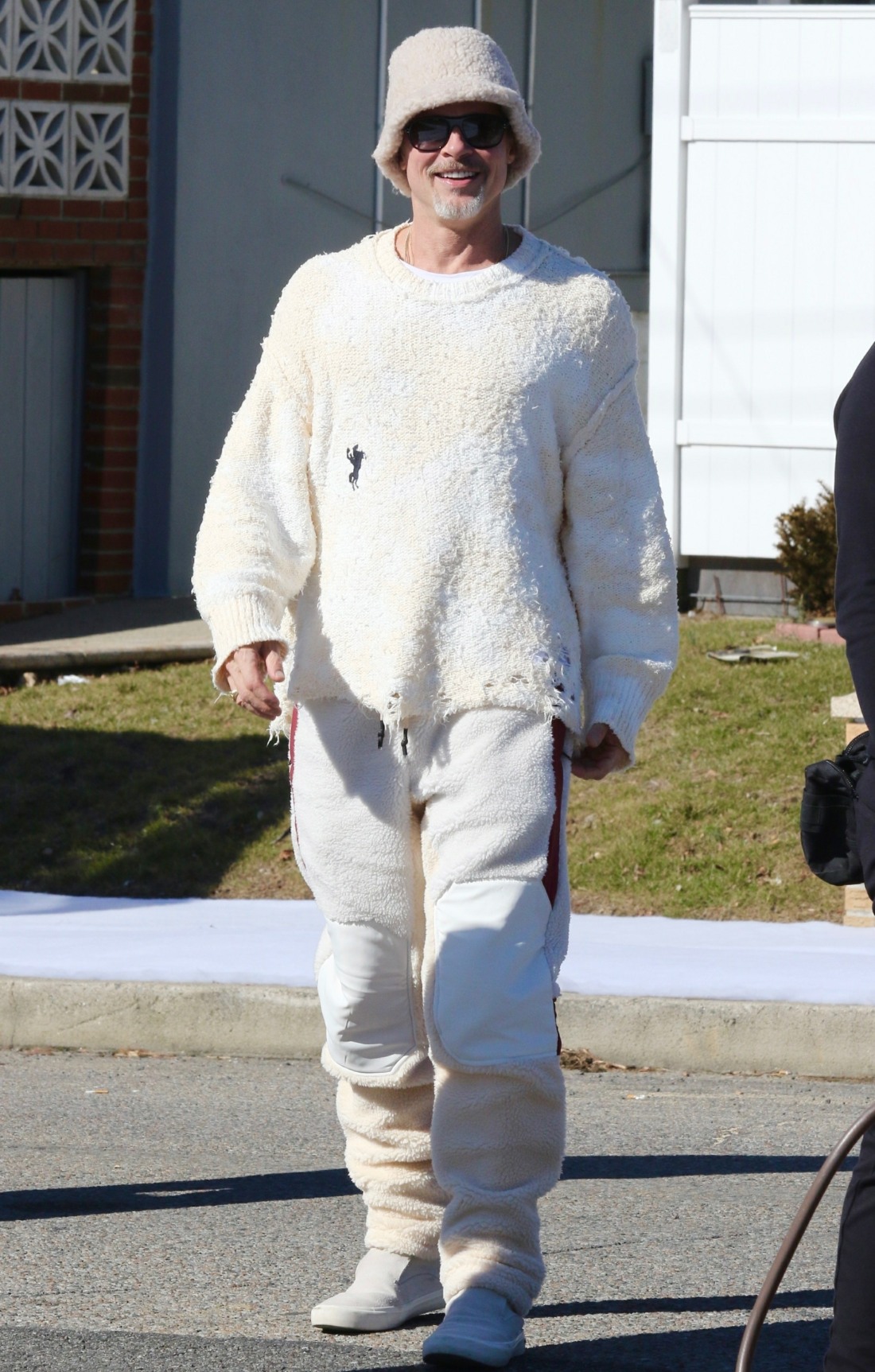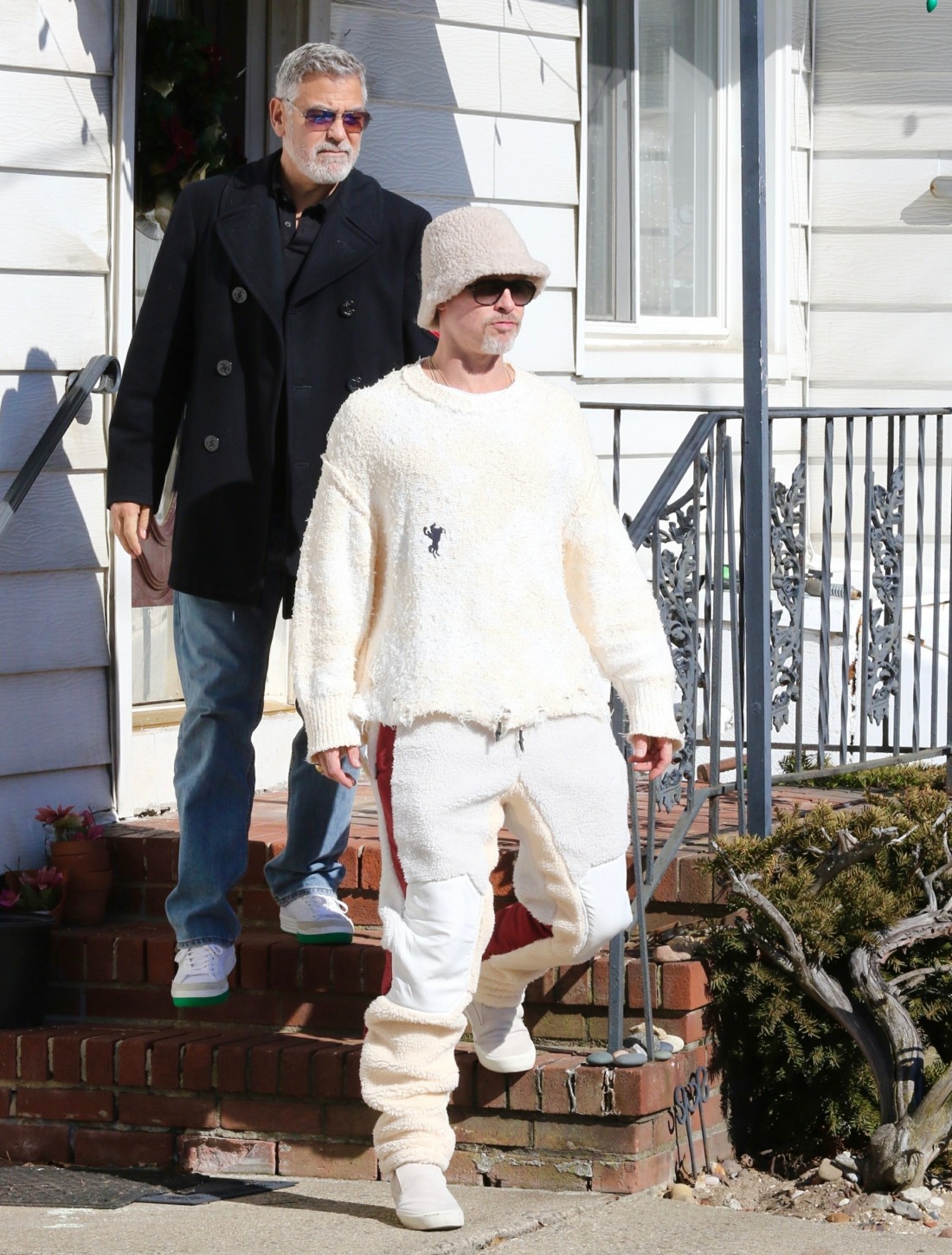 Photos courtesy of Backgrid.