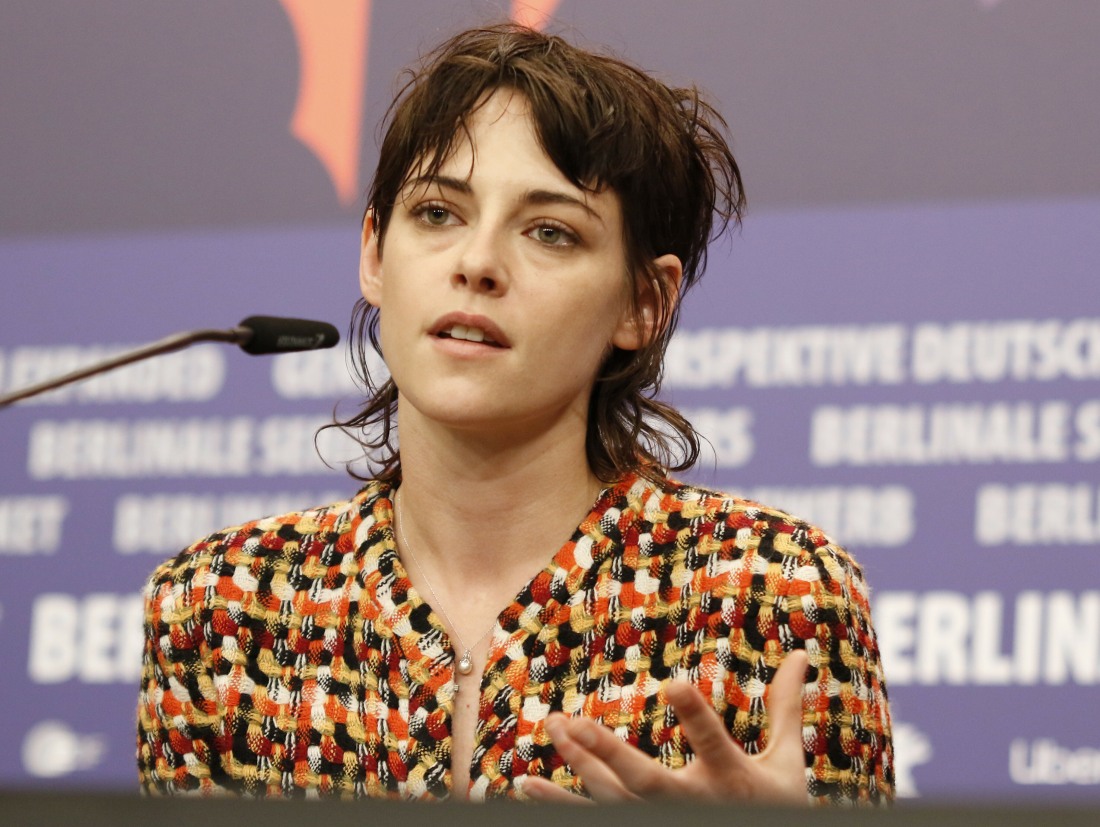 I'm dying at these photos of Kristen Stewart. K-Stew is in Germany for the Berlinale (the Berlin Film Festival). Kristen is truly the Berlinale jury president! I'm a little bit embarrassed for her, and I'm saying that as a fan! She's being set up to fail! Or worse yet, they asked her to be jury president because they knew her style and fame would bring added attention to the festival. And then she shows up with her greasy-looking mullet, looking exhausted and over it. She sounded over it during the jury's press conference too – she couldn't even name a recent international filmmaker or international film that she enjoyed! Some quotes from Kristen:
Cinema is not dead: "Take a quick glance at your rear view mirror. We have never stopped telling each other stories. How much it costs, obviously like we're headed towards oblivion on that one. But I also think that there's a sort of like vital, desperate need in all of us to create something. And yeah, I think when you start really fixating on like the industry of, it's easy to be like, 'Oh, God, it's all falling apart!' But I just think that there's something vital that's undeniable will never go away."

Her role as jury president: "I guess in full transparency, I'm kind of shaking. It's not a weight that I don't fully understand. I'm just ready, ready to be changed by all the films and changed by the people around us. I think that's what we're here for."

When she asked to name some of her favorite international films. "Yeah, wow. You know, it's like I was like, 'Oh, I don't watch movies,'" she said, mocking what the headlines could say about her response. "To be honest, I don't want to take up time sitting here fumbling around and reaching for titles and filmmakers. I'm so sorry I don't have like the greatest answer to your question, but I do I kind of want to unpack the libraries of everyone sitting next to me. That's something that'll be fun to do. But yeah, sorry, I'm a loser, I don't have like a great list of stock filmmakers in my pocket for you."

On how she'll decide the top prize: "It's an interesting thing to be, quote-unquote, 'in charge' of deciding what the best film is. It's such an ephemeral notion. It's quite obviously something that's quite subjective. We could find we absolutely hate a film, but that the accomplishment is staggering. And the feat of it, the ambition was accomplished."
Name a film!! Name one of your own films! For the love of God, Kristen! She could have easily named one of the films she did with Olivier Assayas or any of the festival-circuit indie films she's been a part of. Name a filmmaker you like! Do some damn research before you turn up in Berlin to act as jury president! Good lord.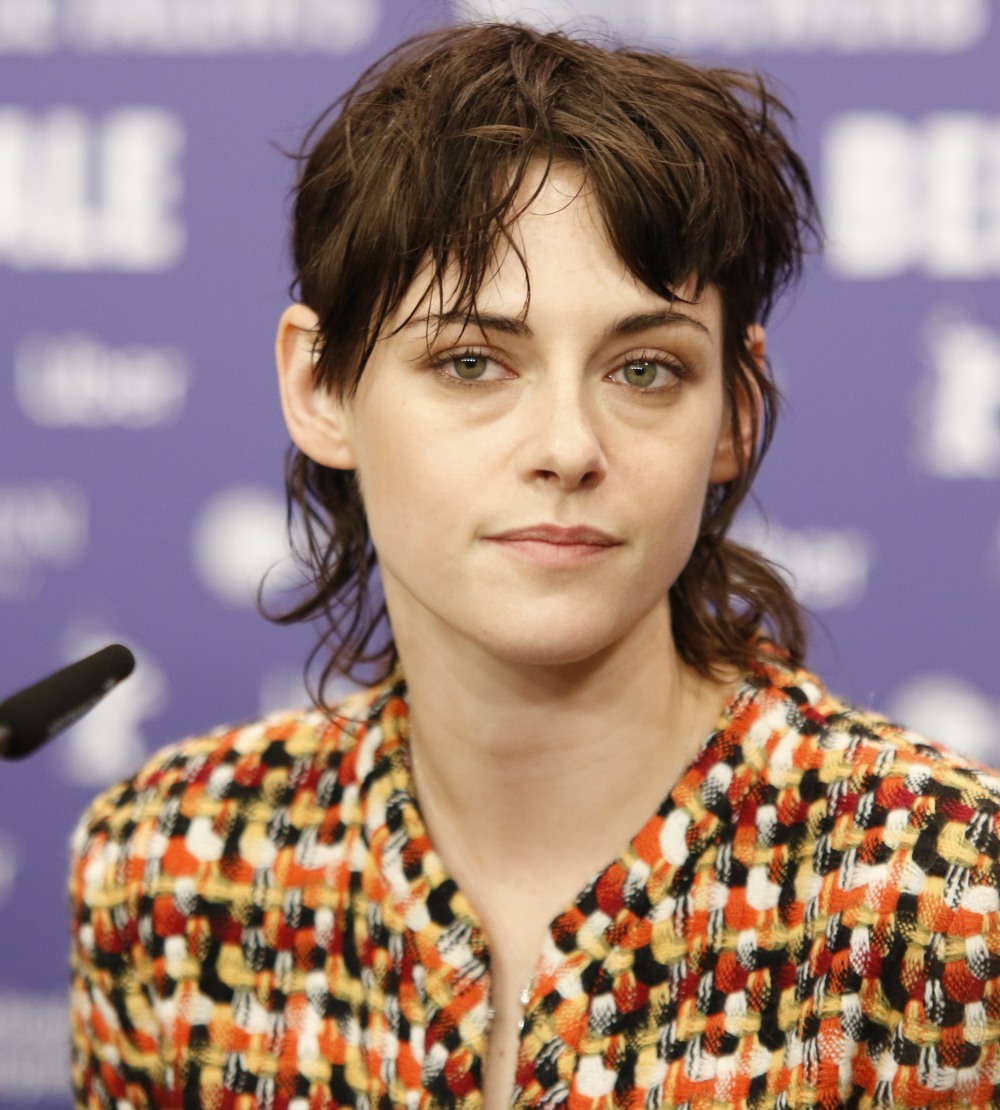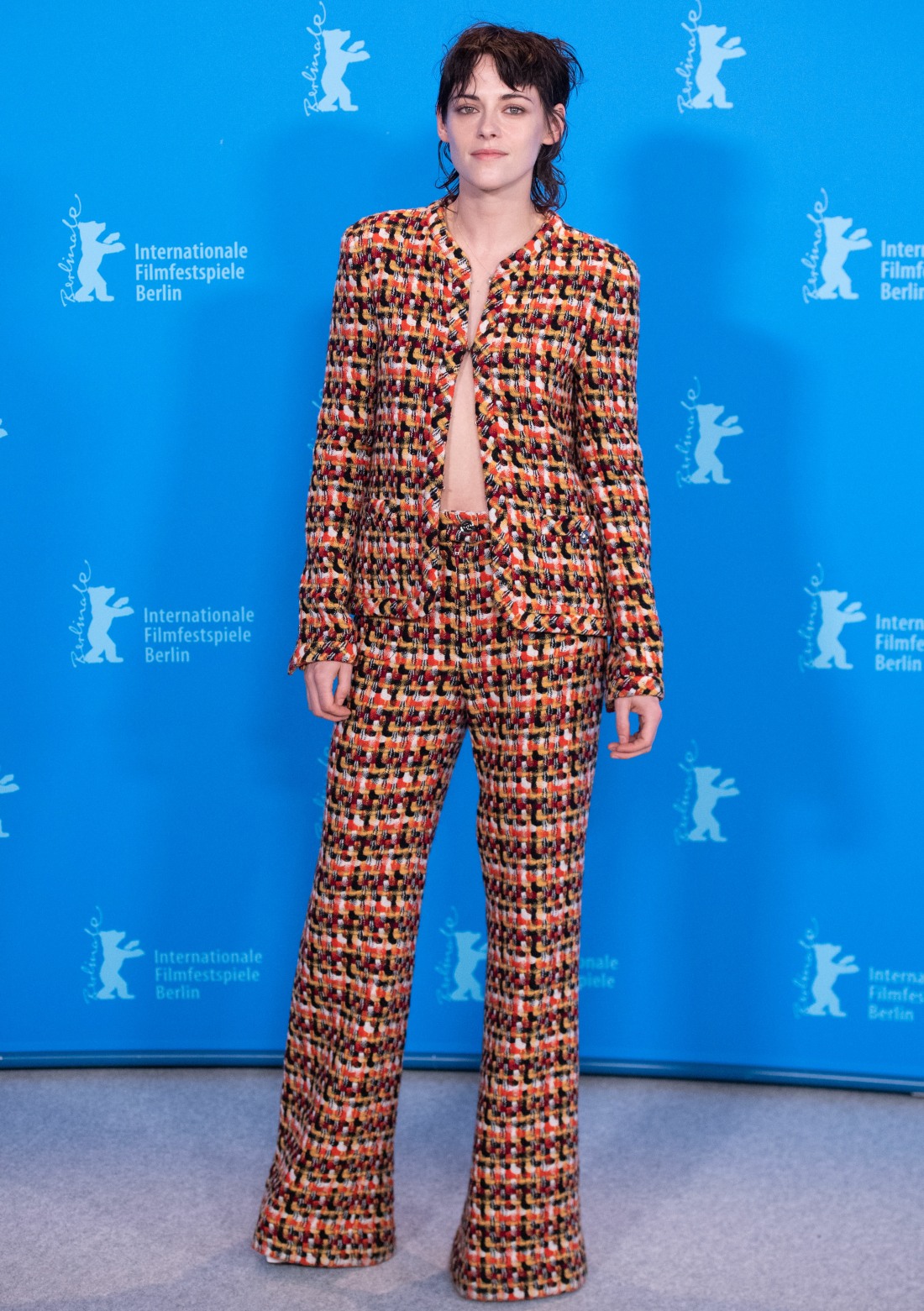 Photos courtesy of Cover Images.

73rd Berlin International Film Festival (Berlinale) – Jury – Press Conference Featuring: Kristen Stewart Where: Berlin, Germany When: 16 Feb 2023 Credit: DDP/INSTARimages **USA RIGHTS ONLY**
73rd Berlin International Film Festival (Berlinale) – Jury – Press Conference Featuring: Kristen Stewart Where: Berlin, Germany When: 16 Feb 2023 Credit: DDP/INSTARimages **USA RIGHTS ONLY**
73rd Berlin International Film Festival (Berlinale) – Jury – Photocall Featuring: Kristen Stewart Where: Berlin, Germany When: 16 Feb 2023 Credit: Abaca Press/INSTARimages **NORTH AMERICA RIGHTS ONLY**