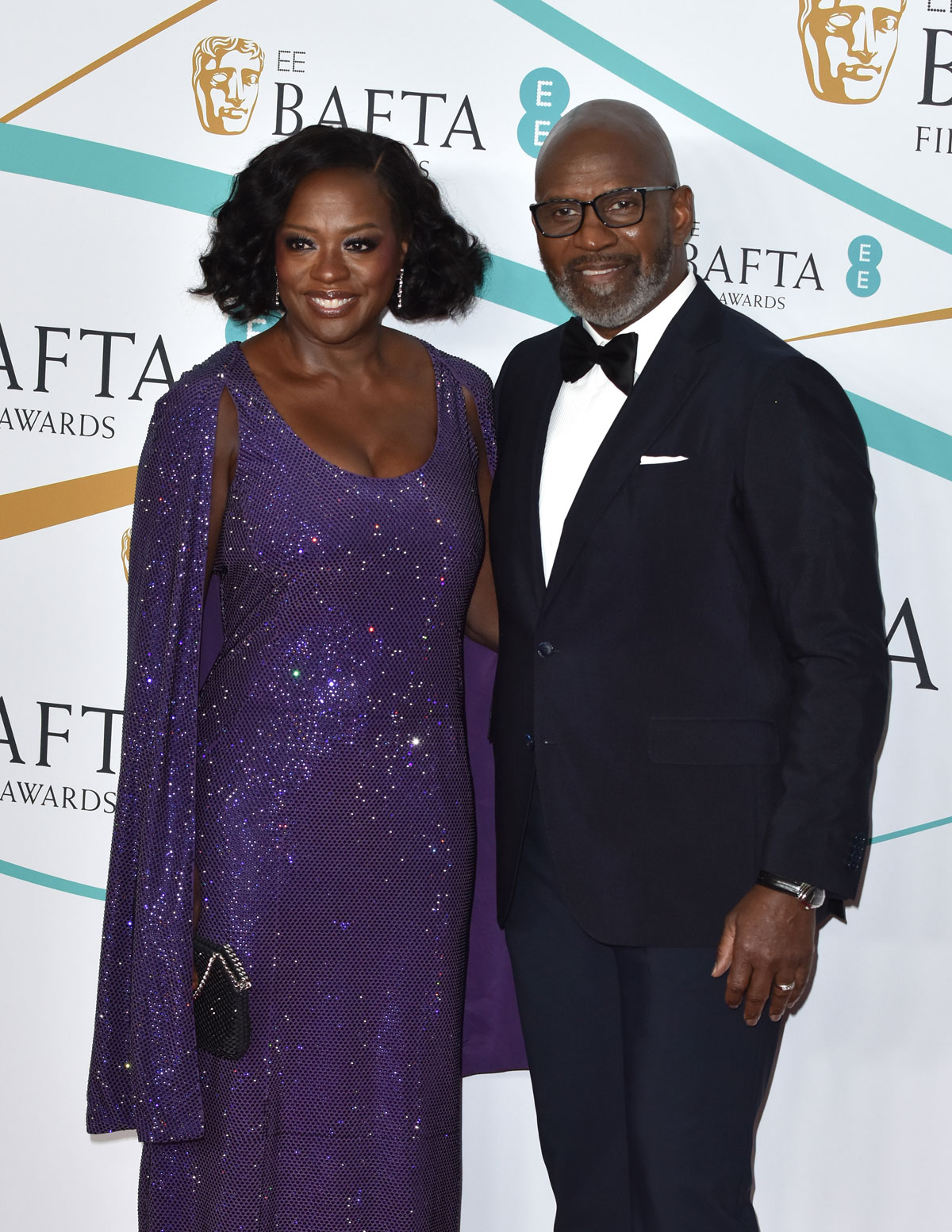 Viola Davis was nominated for Leading Actress last night at the BAFTAs (that category went to Cate Blanchett), but as you know we're not going to see her at the Oscars due to OSW and some questionable campaigning. Viola was looking gorgeous in a purple sequin Stella McCartney with a built-in cape. My only question is – how is this Stella McCartney? It looks too sleek and elegant to be Stella, she usually adds some fug details to her pieces and/or the tailoring is off. Viola is perfection here and I love her styling!
EE Rising Star nominee Sheila Atim (that went to Emma Mackey) from The Woman King was much more regal than the actual UK royals (although that bar is low) in a silver Prada column gown with matching gloves. I don't know if this would work as well without the wrinkled-looking fabric, there's something cool about that. I love the Chopard necklace too. I know that bare necks are in right now, but it really works.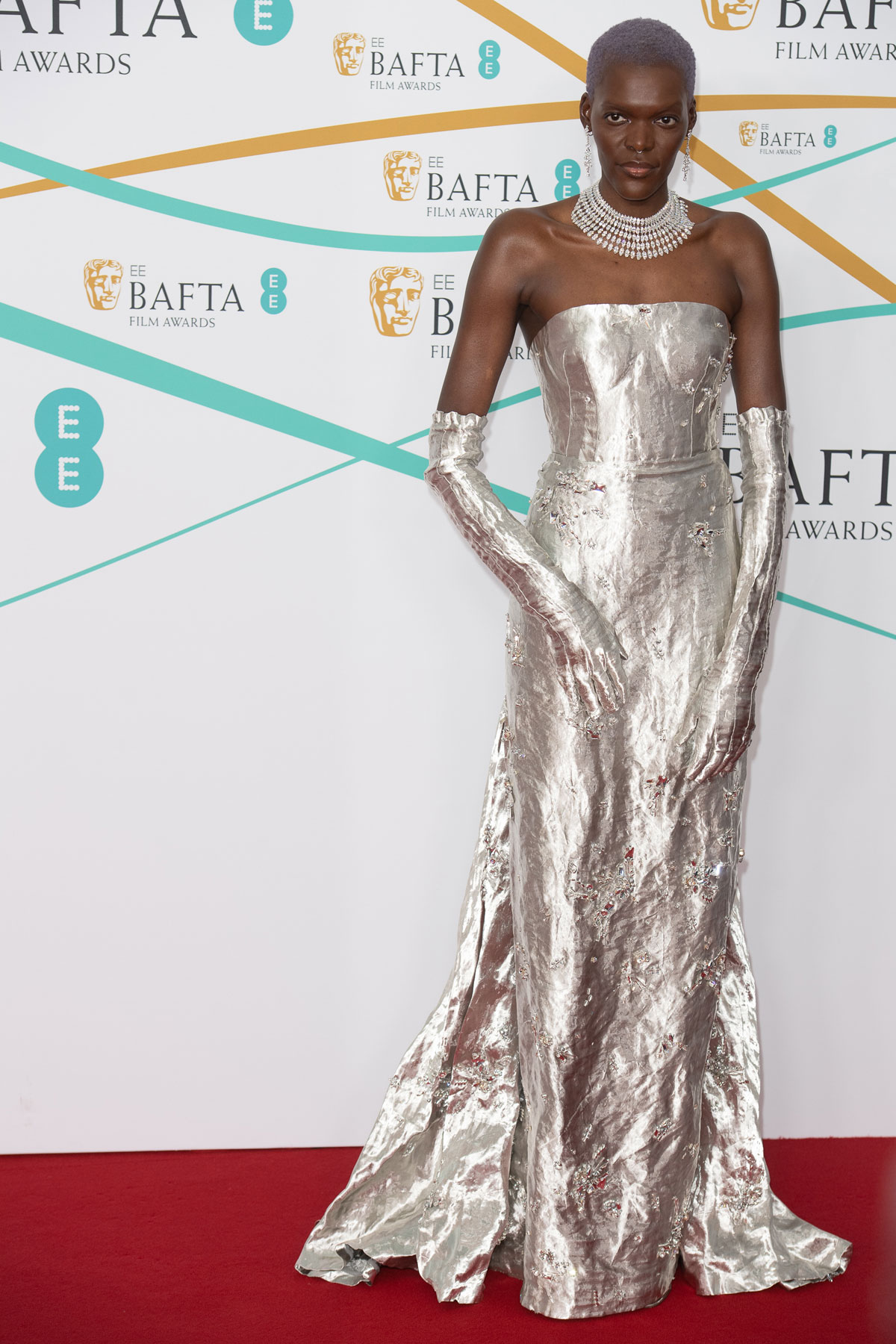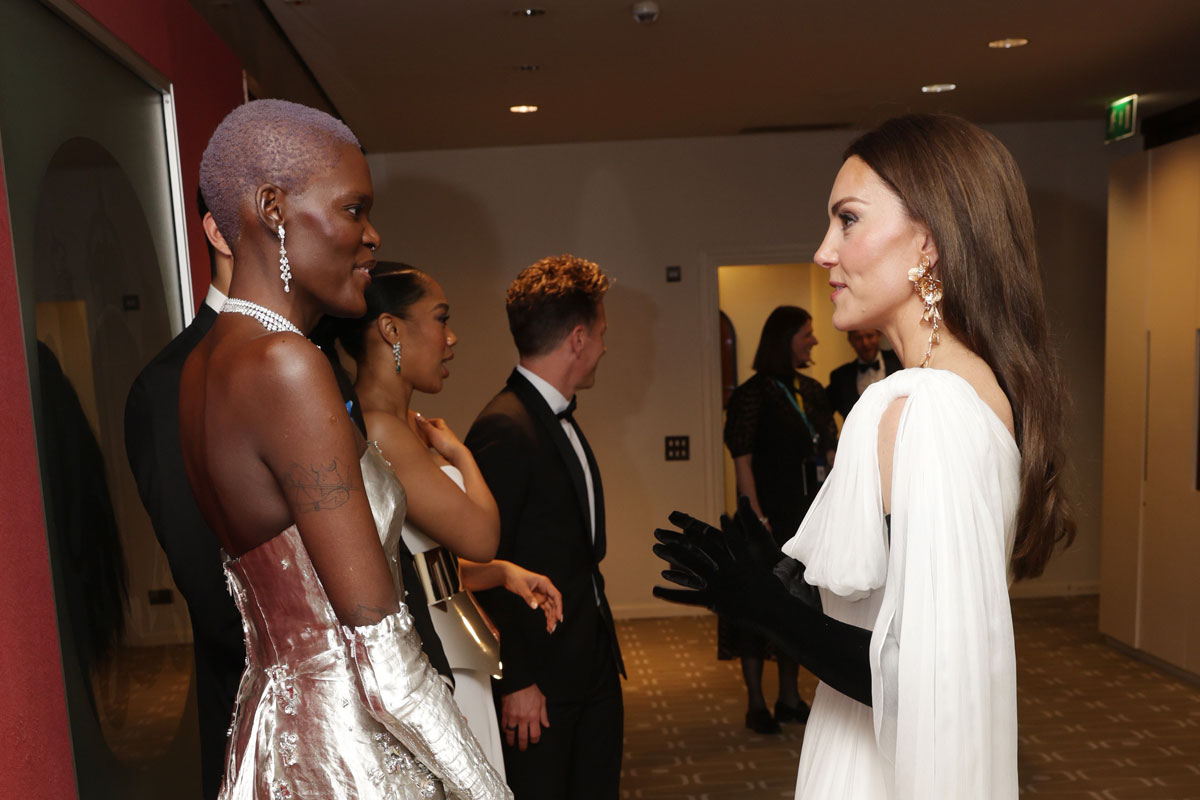 Gwendoline Christie was statuesque in one of her boyfriend Giles Deacon's designs. She was so stylish in Wednesday and I feel like that upped her style game somewhat. Not every celebrity would be able to pull this off, it's a weird tiered ruffle gown with a leatherette collar and belt, but she looks magnificent in it.
Ellie Goulding looks so different with dark hair and this dress is fug! This would be great at the Grammys though. I didn't realize until I saw this on Twitter that the sleeves are really long and cover her hands. Something nice – I love that necklace and am assuming it's Bvlgari. I am going to wear a Bvlgari snake necklace one day. I may have to return it, but I'm going to wear it, I'm putting that out in the universe.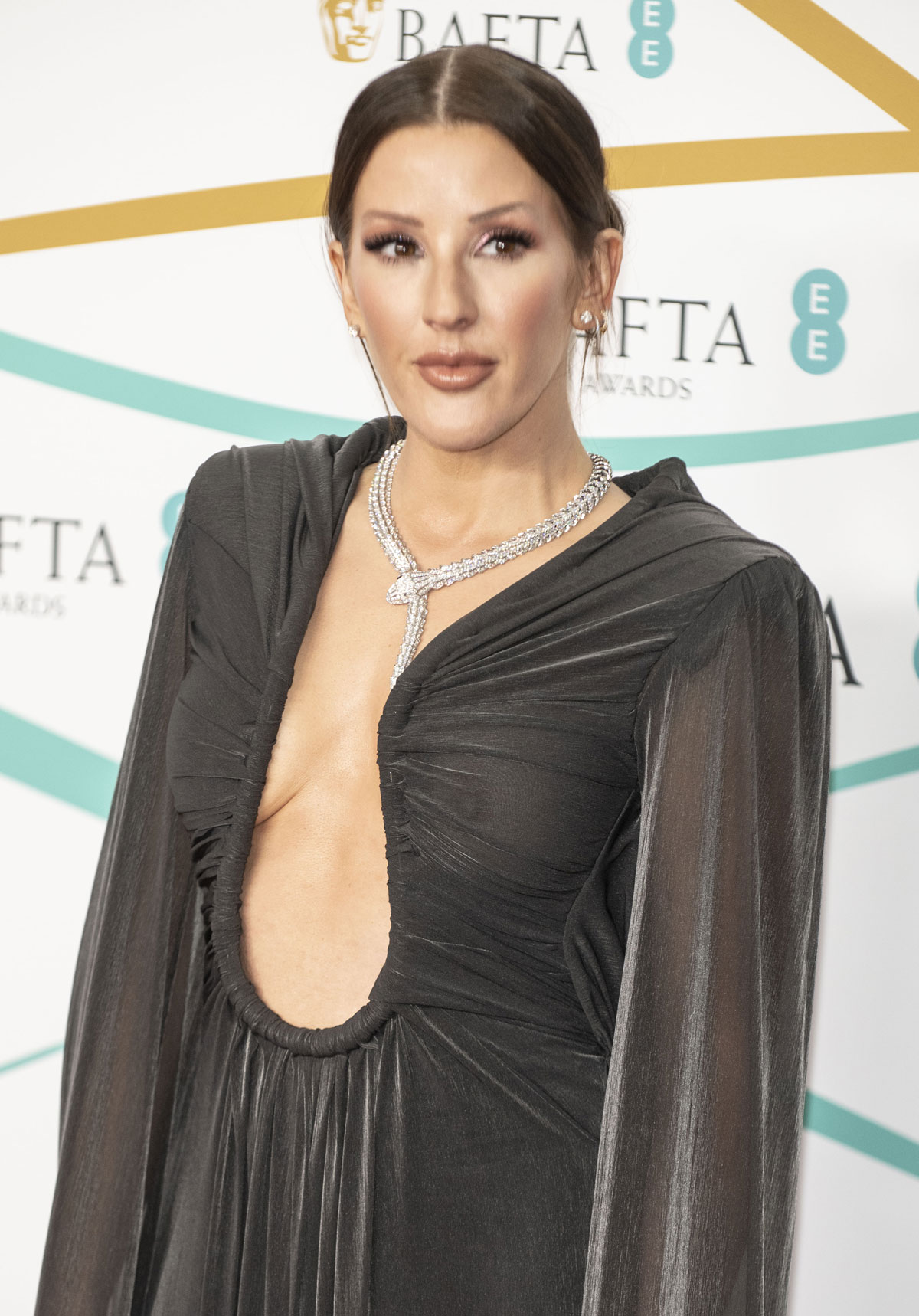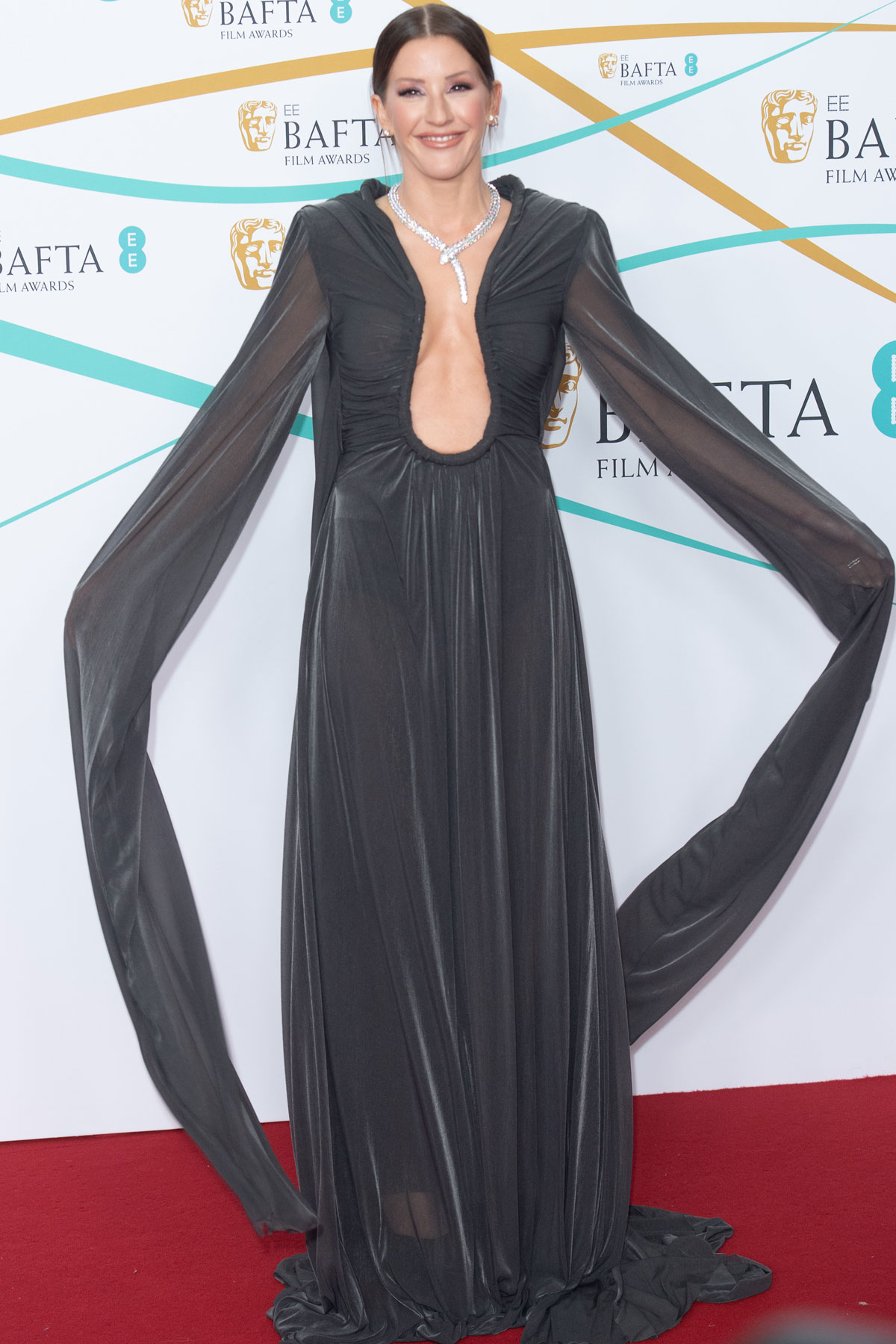 Ellie Goulding looks like one of those blow up things at car dealerships pic.twitter.com/q0TetnAKfB

— Meech (@MediumSizeMeech) February 19, 2023
Photos credit: Cat Morley / Avalon and Getty