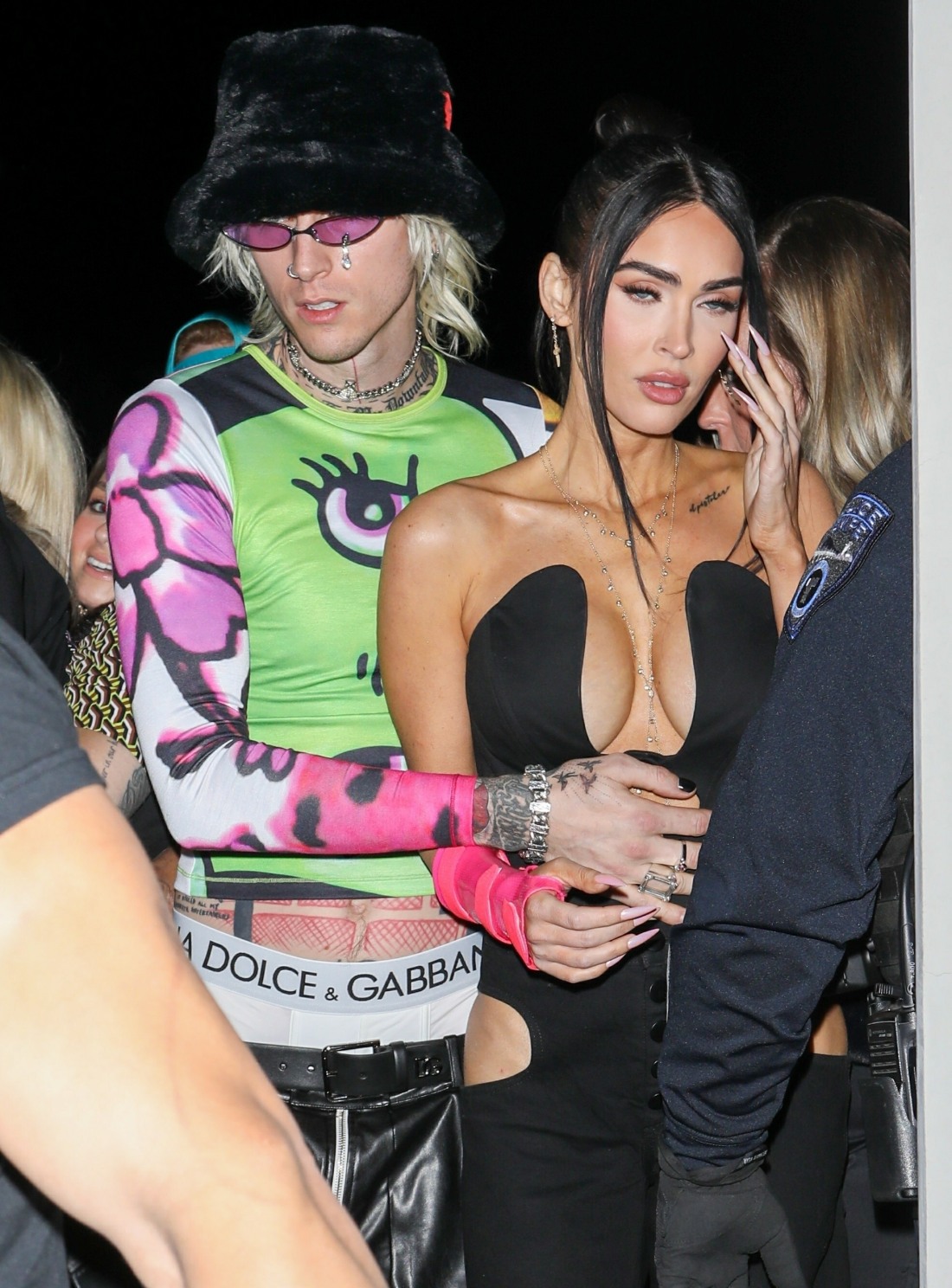 Something happened between Megan Fox and her fiance Machine Gun Kelly just before the Super Bowl. They went to a pre-Super Bowl party and they were photographed together inside the venue, looking fine. Then Megan looked very emotional as they left the party, and within 24 hours, she posted a cryptic Instagram quoting Beyonce and deleted all of her photos of MGK, leading everyone to believe that she dumped MGK after he cheated on her. She also followed Eminem, Timothee Chalamet and a few other guys, all before abruptly deleting her IG. Megan's people then informed People Mag that she had removed her (thorned) engagement ring and she wasn't speaking to MGK. Then on Valentine's Day, Megan and MGK were seen at a couples counseling office, where they stayed for several hours and after which, they left in separate cars. So, is it over? Probably not:
Megan Fox and Machine Gun Kelly are continuing to prioritize their relationship despite their differences, a source tells PEOPLE. While the 36-year-old actress is "still upset" following a recent dispute with Kelly, 32, the two "are working through their issues and haven't split," says the source.

"Megan is still upset but is not giving up on their relationship," the source says. "He feels the same way. They are getting professional help because they want things to work out."

Over the weekend, the Transformers actress hinted at a possible breakup from her actor-musician fiancé on Instagram before deactivating her account altogether. In the comments section of Fox's last Instagram post, she addressed allegations that Kelly was unfaithful in their relationship with a woman named Sophie — whom fans believe to be Sophie Lloyd, the guitarist in Kelly's band.

"He probably got with Sophie," commented one fan, to which the Jennifer's Body actress responded, "Maybe I got with Sophie."

In a Wednesday statement, Lloyd's management team said, "Sophie Lloyd is a professional, accomplished musician who has been needlessly dragged into the media based off of meritless accusations made by social media."

They added, "Any suggestion that she has ever acted in an unprofessional manner or stepped out of her relationship are untrue. It's disrespectful to her as a female artist and poor journalism and social commentary to be reporting anything else."
Your guess is as good as mine at this point. I have some thoughts about Megan and MGK's relationship which I'll keep to myself (for now), but their vibe has always been "unhealthy." I get that Megan is very into astrology and soulmates and she really believes that they've known each other in another life, but all I can see is that Megan falls head over heels with problematic guys and then spends too much time trying to hang on to something which is well past over. In summary, MGK is not the guy you want to fight for??
PS…Page Six reports that the big issue was Megan finding "texts & DMs" on MGK's phone. She did break up with him two weekends ago but, as People Mag says, they're trying to work on it.
PPS… Megan denies that there's any third party involvement.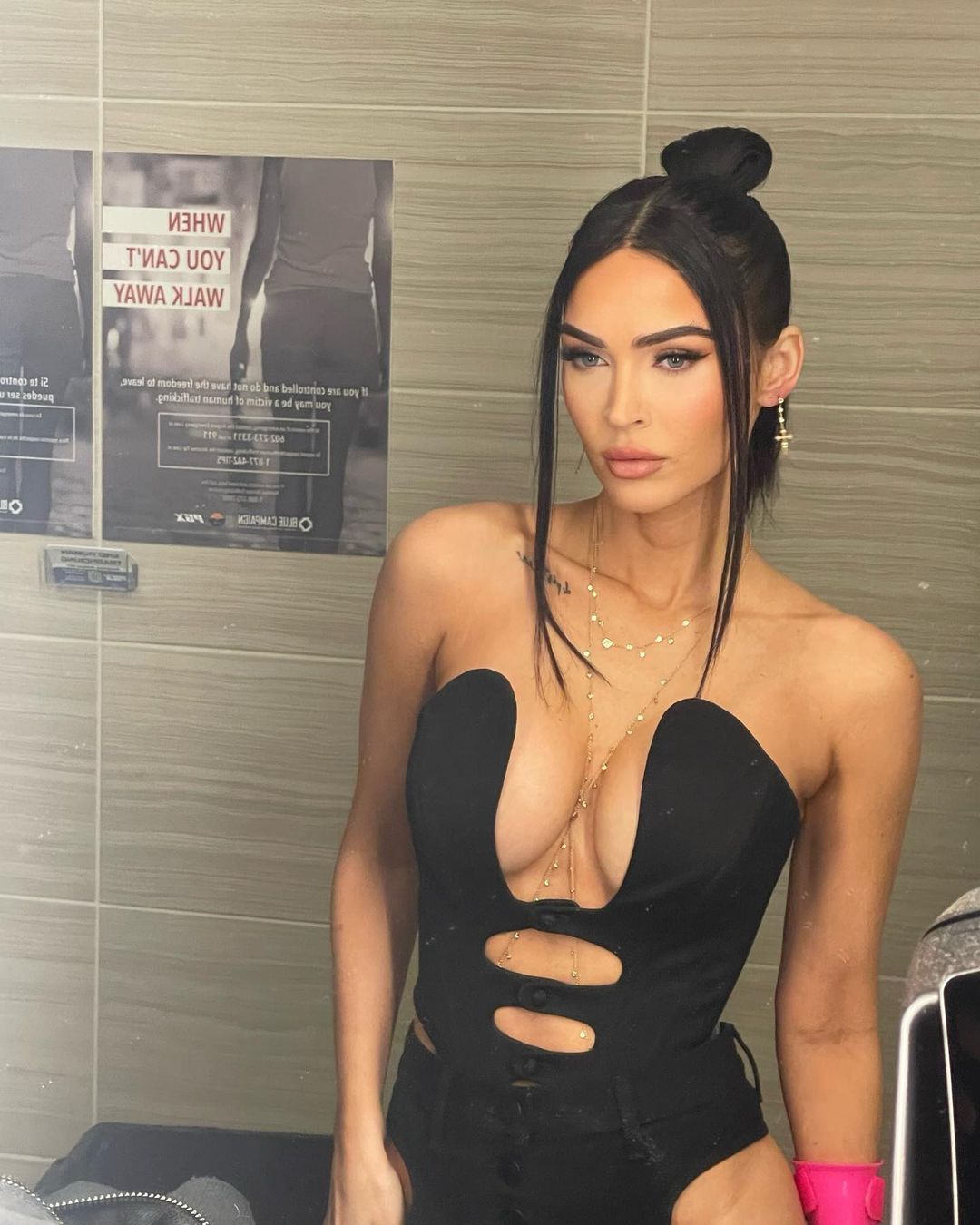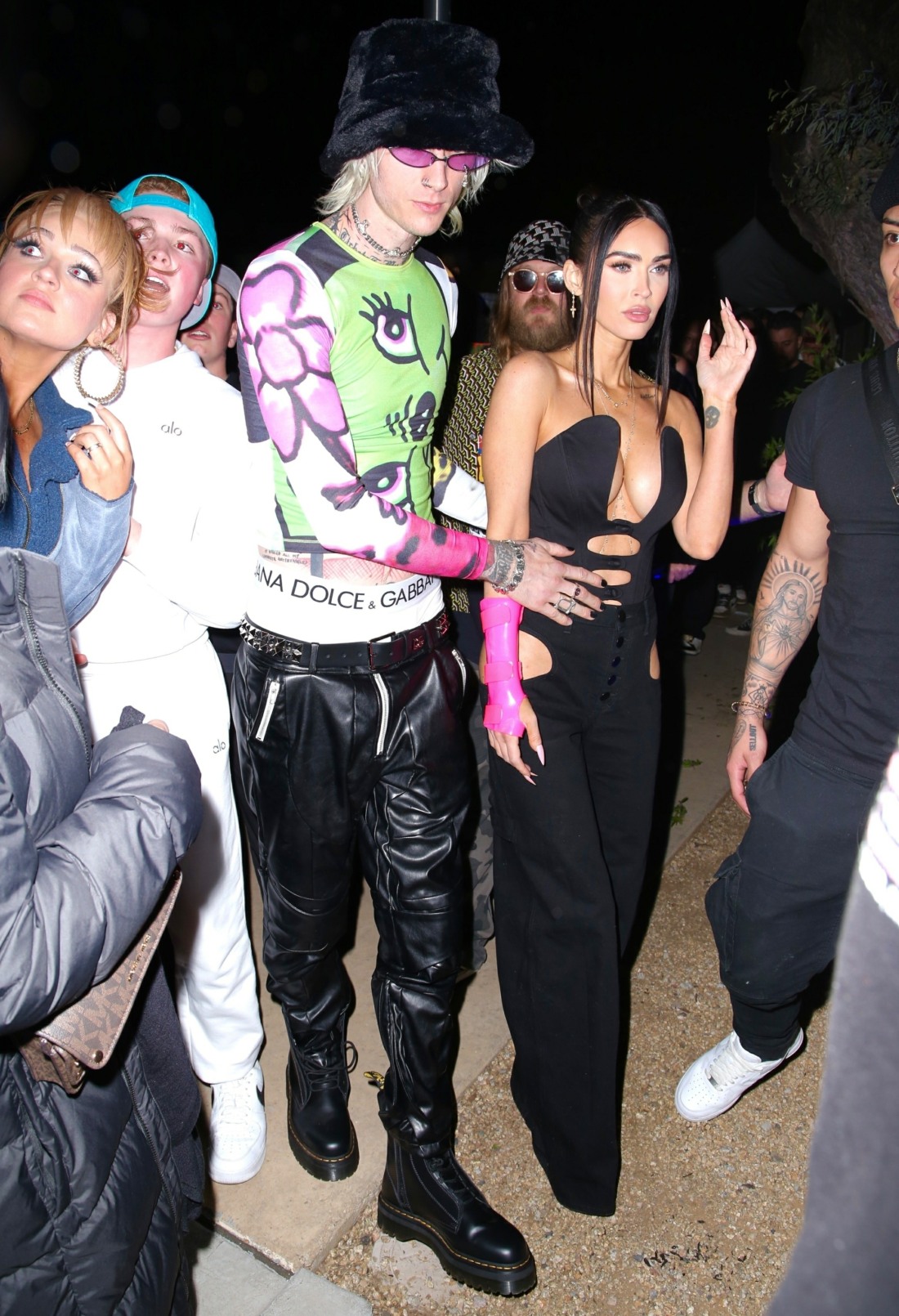 Photos courtesy of Instagram, Cover Images, Backgrid.