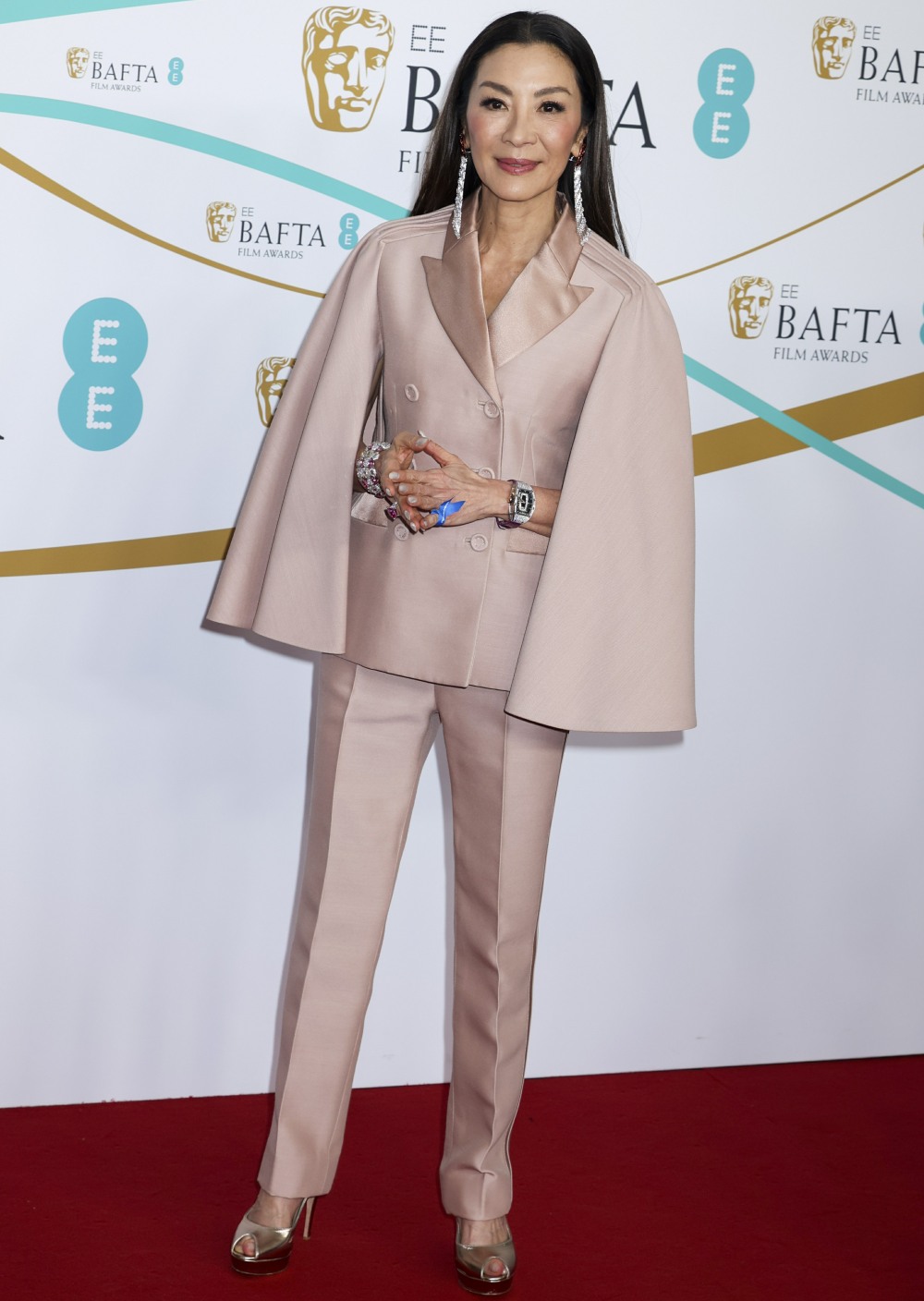 Michelle Yeoh didn't win a BAFTA, because Cate Blanchett keeps picking up all of the Best Actress awards. While I loved Tar, it would have been nice to see Yeoh pick up some awards too. In any case, we've entered the phase of the awards season where women are grabbing tuxedos and suits because they don't want to wear one more f–king piece of shapewear. Yeoh wore this fantastic Dior suit to the BAFTAs, which was taken to the next level by Michelle's insane drip, as the youths would say. Look at her incredible jewelry – her rings, her bracelet, her earrings. She borrowed pieces from Moussaieff – a natural Burma pink sapphire ring, diamond earrings and a pink sapphire and diamond bangle.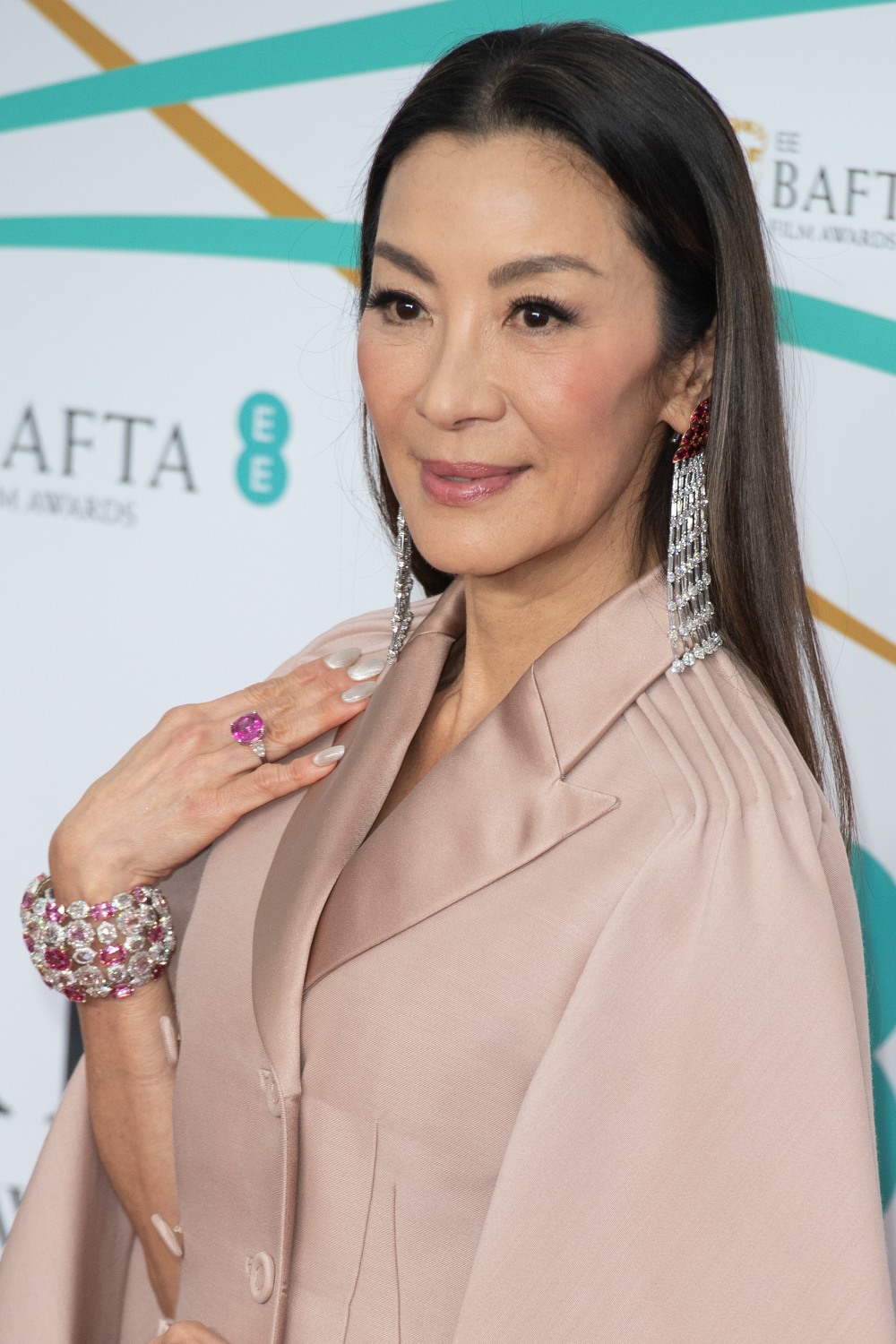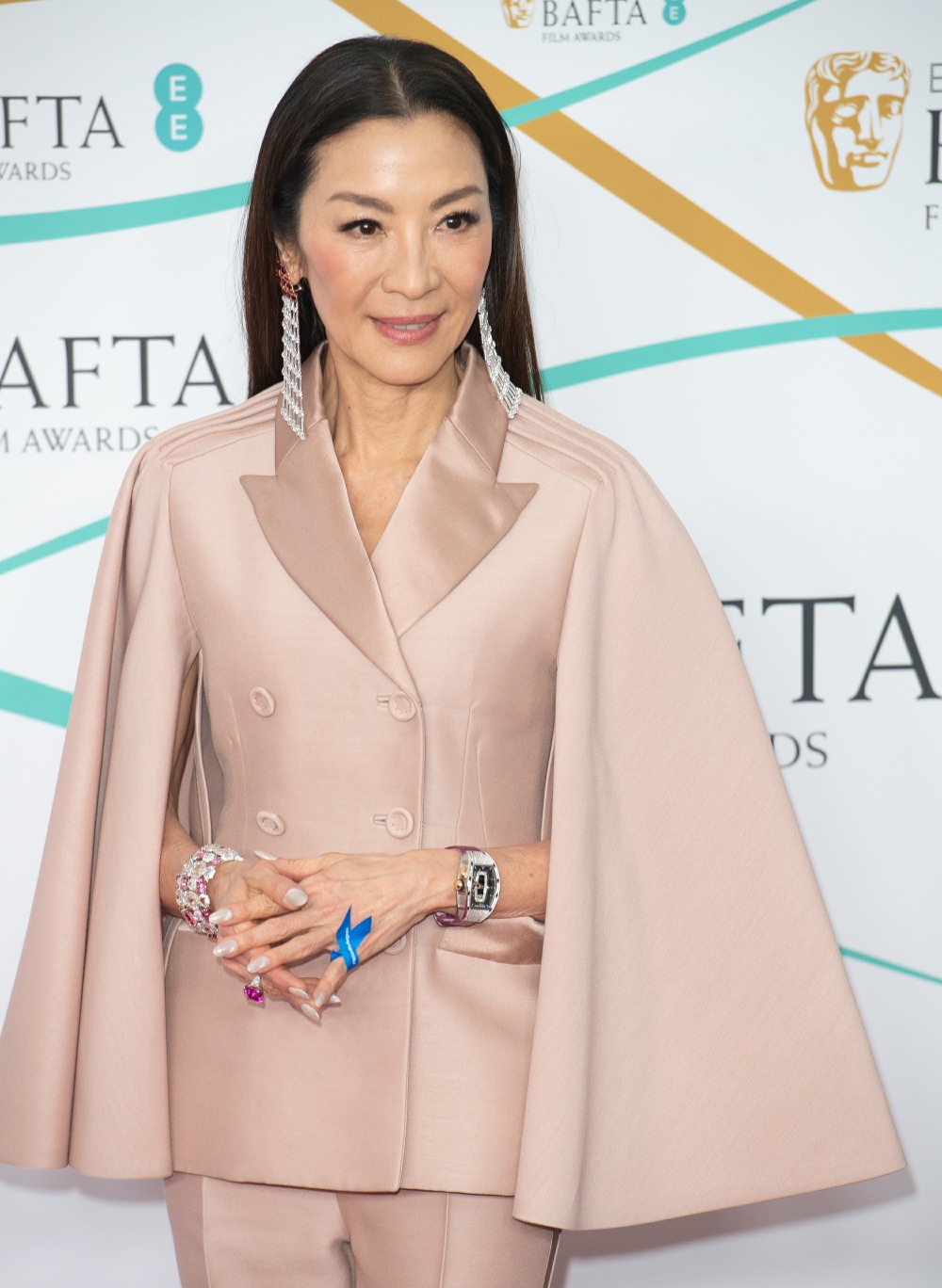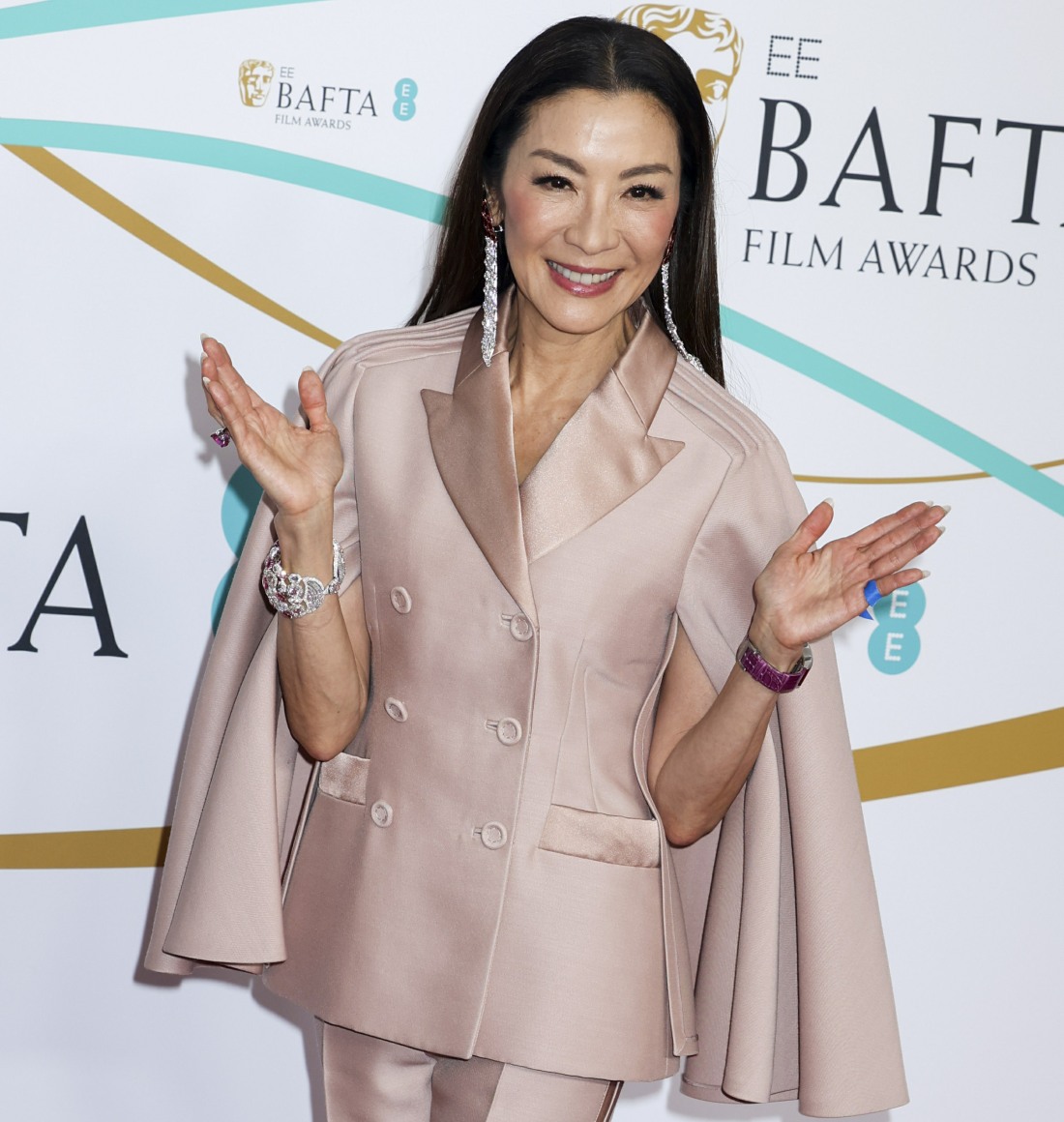 Danielle Deadwyler was snubbed for an Oscar nomination, but she came out to the BAFTAs looking amazing in this rich-looking Armani. Stunning.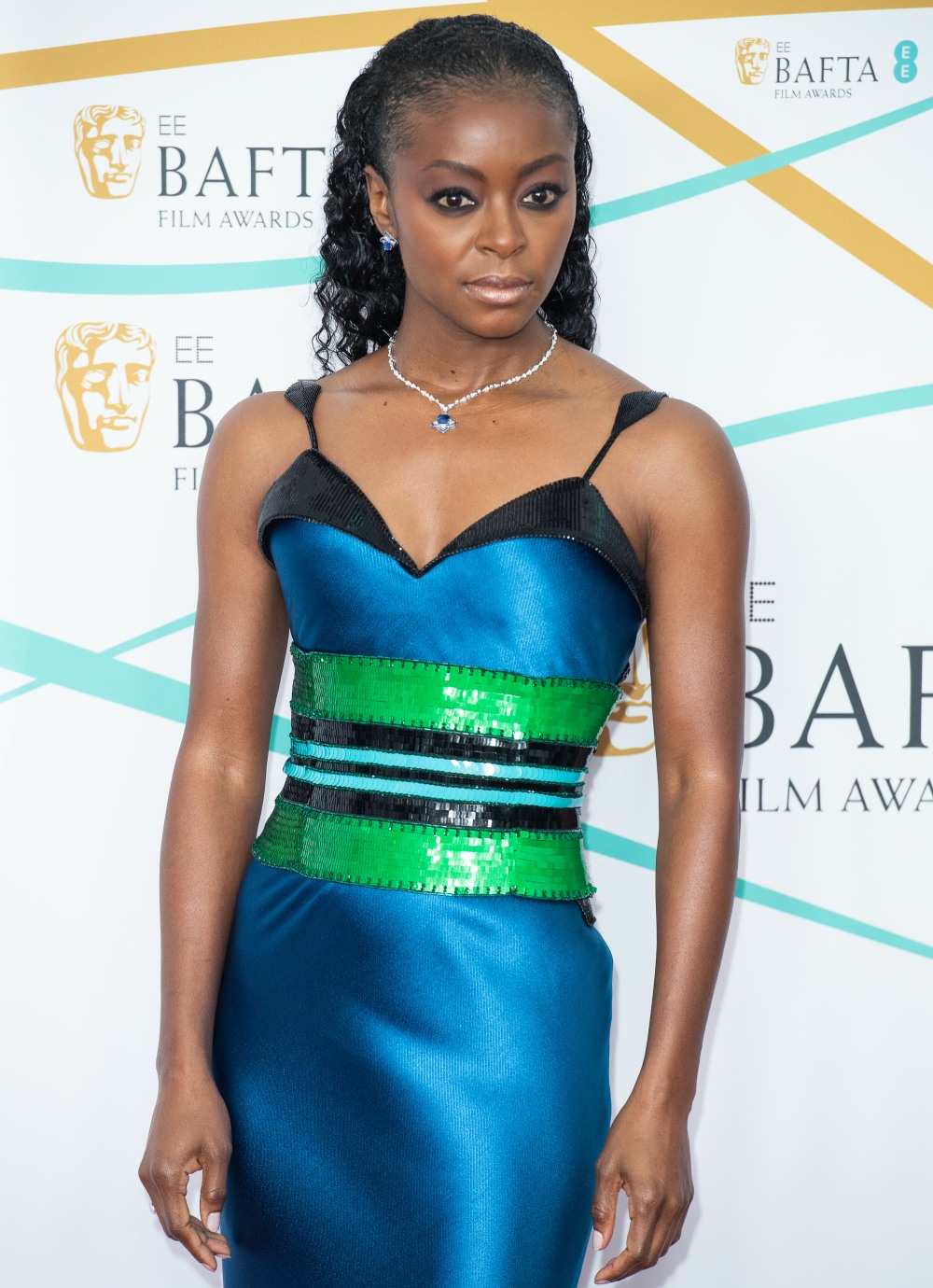 Carey Mulligan in Dior. I get that Carey is a "real actress" and not a fashionista, but jeez, this is such a snooze. Maybe Dior gave their best look to Yeoh.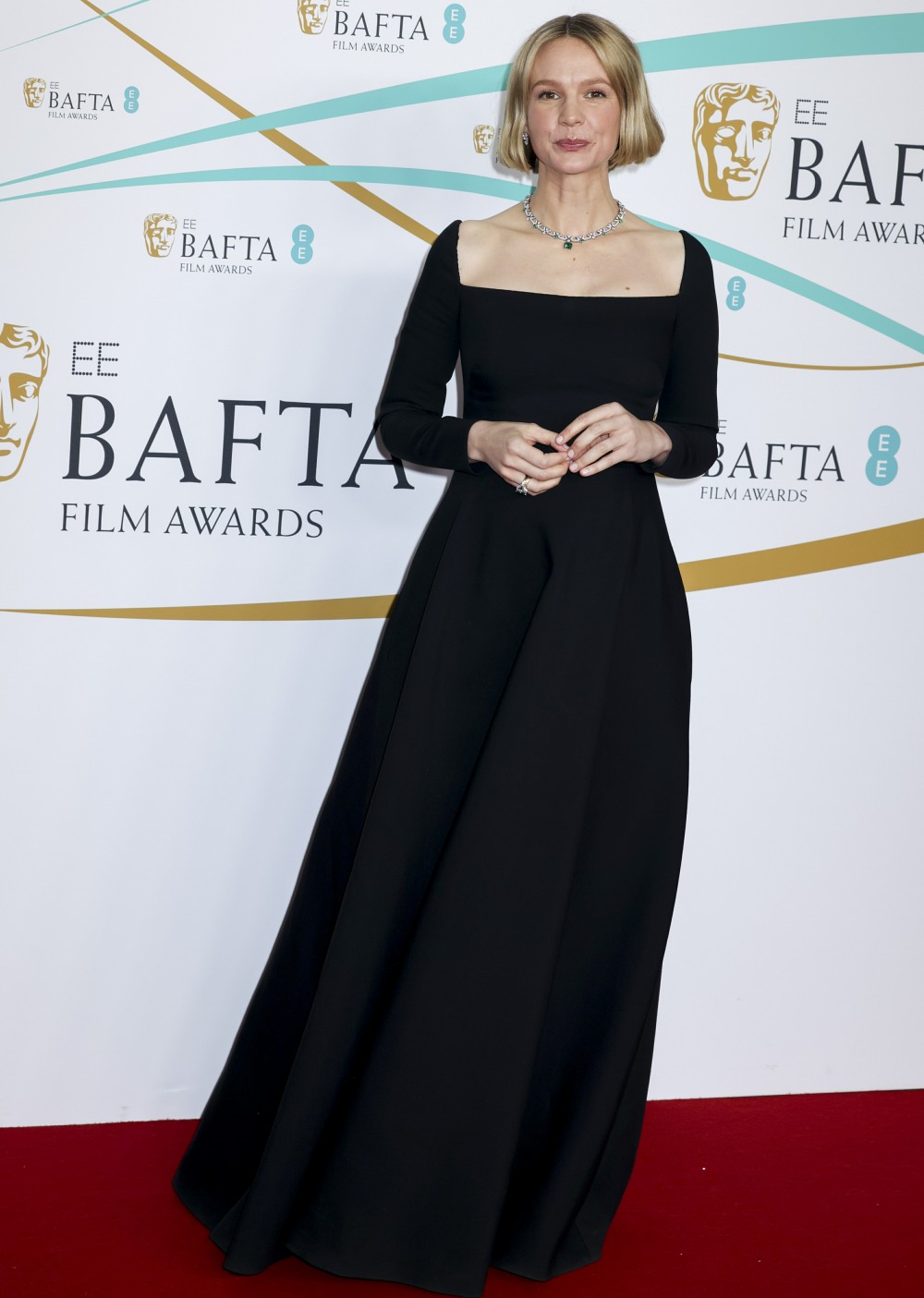 Emma Thompson in a white suit and sneakers. She looks like a gangster (compliment).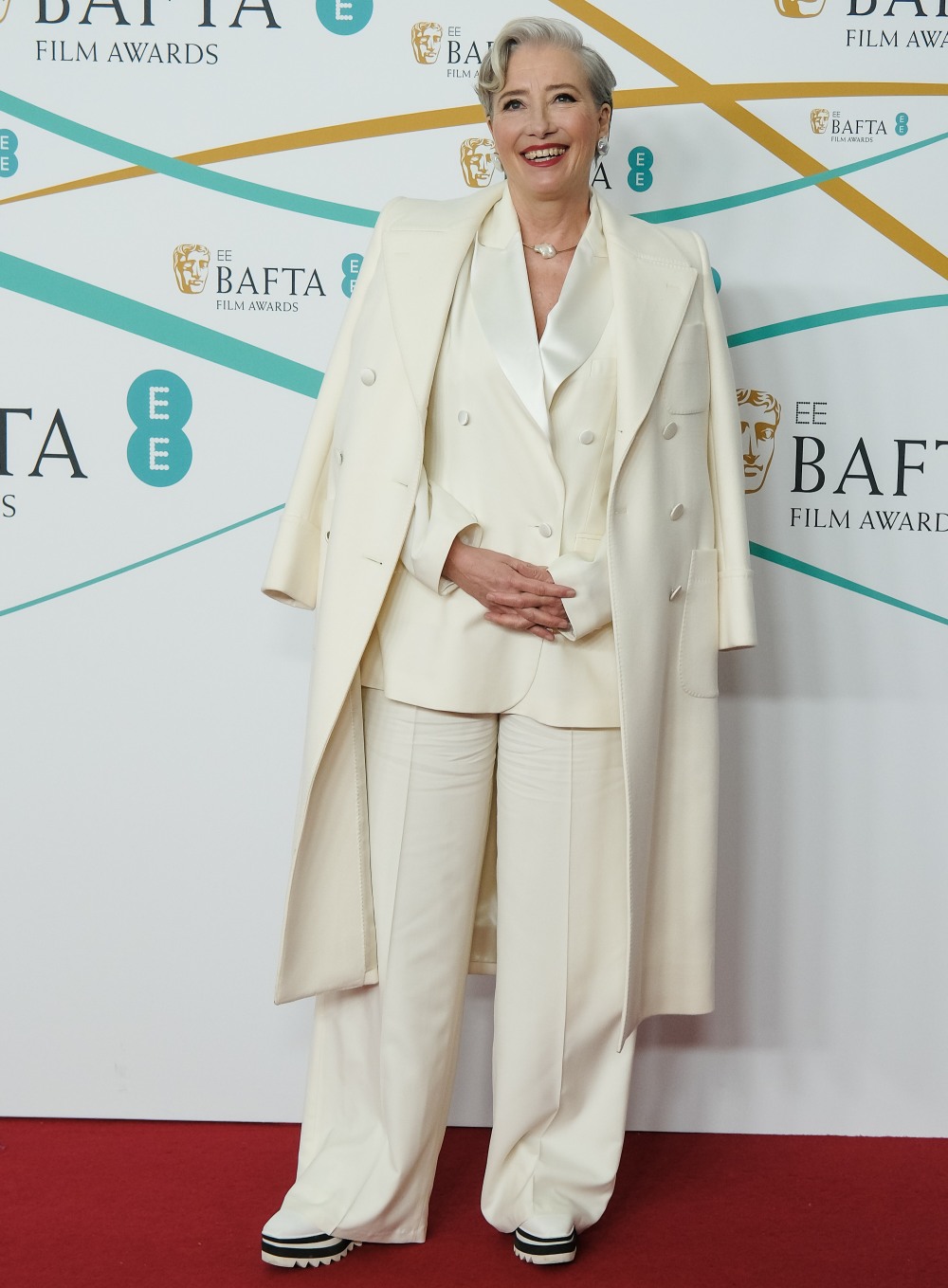 Photos courtesy of Avalon Red.