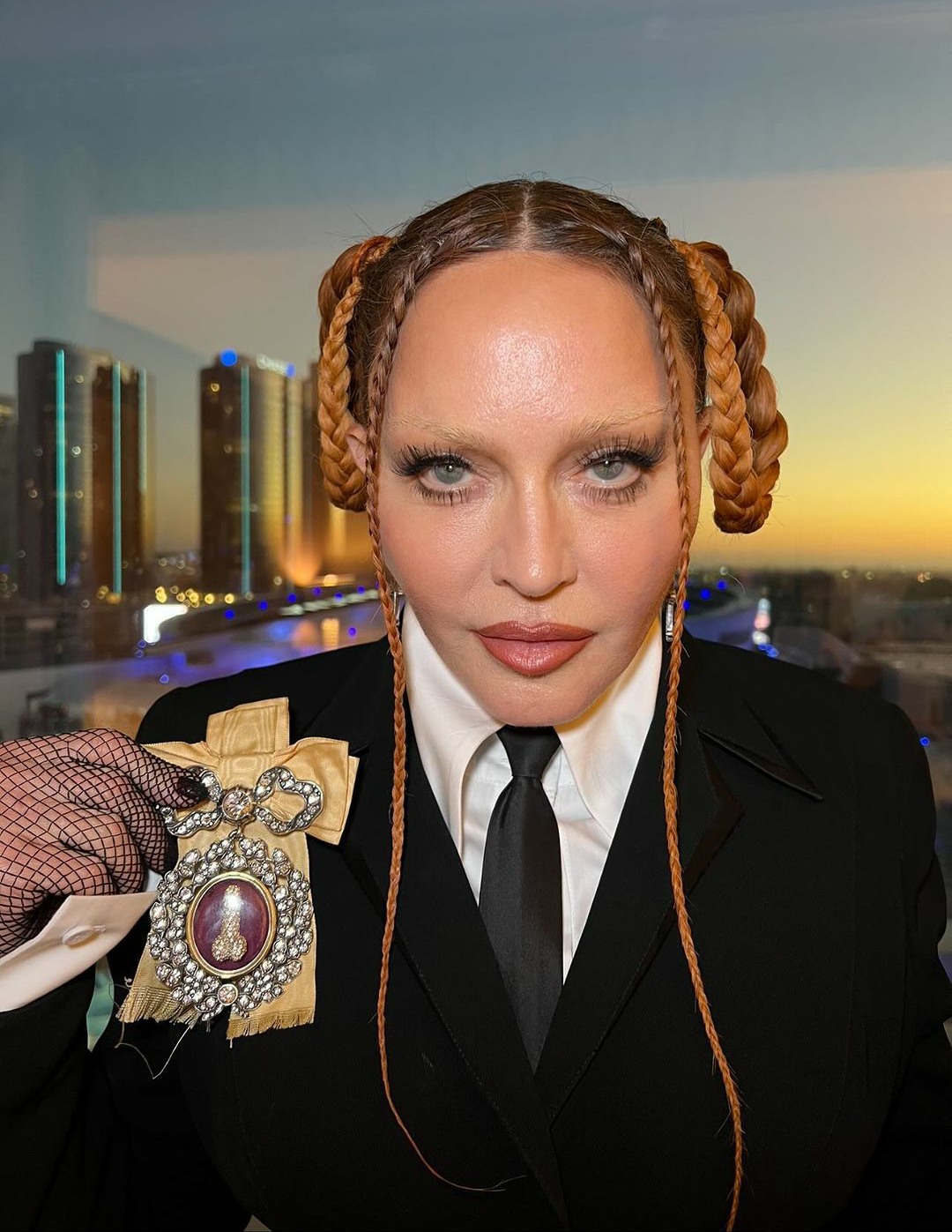 For the most part, I dislike armchair diagnosticians, but Madonna's profound body dysmorphia is plain to see. Madge has been messing with her face for well over a decade, but in recent years, she has gone waaaaay overboard with the cosmetic work and plastic surgery on her face and body. This became a topic of conversation again during and after the Grammys, when Madonna turned up looking like a Bratz doll and then played the victim when people suggested that her cosmetic work looks sh-tty. Well, Madonna is now making a "joke" about it:
Look how cute i am now that swelling from surgery has gone down. Lol 😂 pic.twitter.com/jd8hQyi2Az

— Madonna (@Madonna) February 20, 2023
What I don't get is… yeah, she actually does look less puffy. She doesn't look filled to the brim with fillers and painkillers. She looks like she yassified her puffy Grammys face. So… is that the "joke"? Look at me, I'm not puffy anymore? All of this is just so… aggravating. I was never some ride-or-die Madonna fan, but to watch her as she tries and fails to be a 20-something Instagram provocateur is just weird.
I've also spent too much time trying to figure out what she's done in recent years. I think she's gotten a chin implant and something done to her cheeks. The lip fillers are clear and overdone. Don't forget about her ass implants as well.
Photos courtesy of Madonna's social media, Backgrid, Getty.